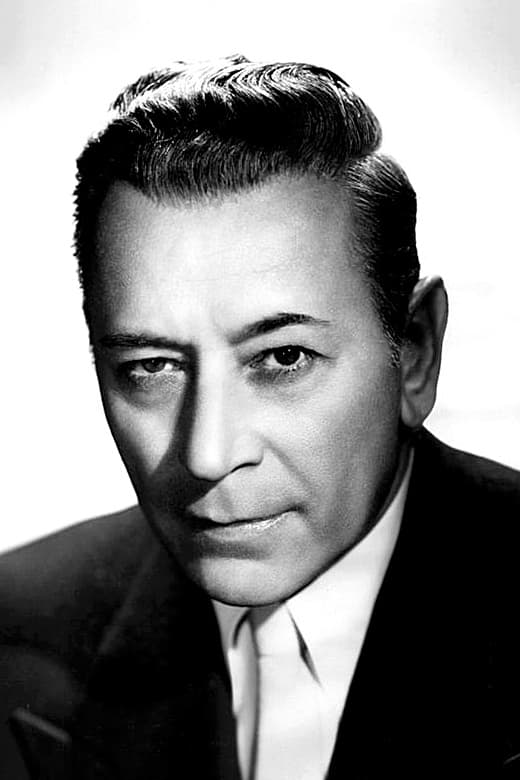 Biographie
George Raft (* 26. September 1901; † 24. November 1980) war ein US-amerikanischer Filmschauspieler und Tänzer, der sich mit Darstellungen von Gangstern in Verbrechensmelodramen der 1930er und 1940er Jahre identifizierte. Raft, ein stylischer Hauptdarsteller in Dutzenden von Filmen, erinnert sich an seine Gangsterrollen in Scarface (1932), Every Dawn I Die (1939) mit James Cagney und Billy Wilders Komödie Some Like It Hot (1959) mit Marilyn Monroe und Jack Lemmon, als Tänzer in Bolero (1934) mit Carole Lombard und einem Truckfahrer in They Drive by Night (1940) mit Humphrey Bogart.Raft sagte, er habe sich nie als Schauspieler gesehen. "Ich wollte ich sein", sagte er.

Bewertungen
Durchschnitt 5.91
Basierend auf 475 Tausend Film und Serie im Laufe der Zeit
Informationen
Bekannt für
Acting
Geschlecht
Männlich
Geburtstag
1901-09-26
Todtag
1980-11-24 (79 Jahre alt)
Geburtsname
George Ranft
Geburtsort
New York City, United States of America
Staatsbürgerschaften
United States of America
Auch bekannt als
George Ranft, Georgie, Джордж Рафт
Auszeichnungen
star on Hollywood Walk of Fame

This article uses material from Wikipedia.