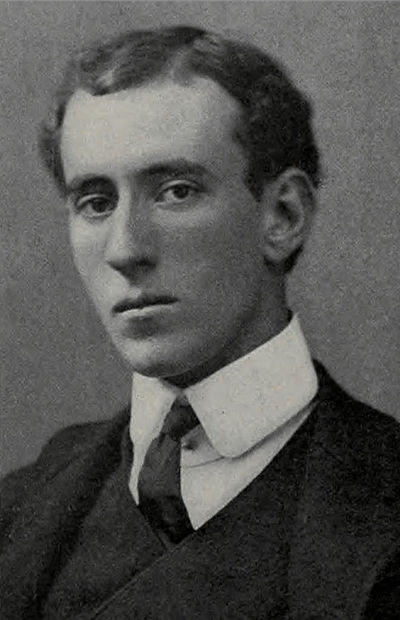 Biografía
William Churchill deMille (25 de julio de 1878 – 5 de marzo de 1955), también escrito de Mille o De Mille, fue un guionista y director de cine estadounidense desde la era del cine mudo hasta principios de la década de 1930. También fue un famoso dramaturgo antes de pasar a la película. Una vez establecido en el cine se especializó en adaptar obras de Broadway en películas mudas. De Mille nació en Washington, Carolina del Norte, a Henry Churchill de Mille, un actor y dramaturgo de Carolina del Norte, y Matilda Beatrice Samuel, quien también era guionista y guionista. Su padre era cristiano mientras su madre nació en una familia germano-judía en Liverpool, pero se convirtió a la fe de su marido. DeMille, quien alteró la capitalización de su apellido cuando se fue a Hollywood, afirmando que encajaba mejor en las marquetas. (William siguió siendo conocido como "de Mille", y su hija Agnes también eligió "de Mille".) William recibió un título de licenciado de la Universidad de Columbia, seguido de estudios de posgrado en la Academia de Artes Dramáticas, en escuelas de Alemania, y un segundo período en Columbia estudiando bajo Brander Matthews.En 1903, se casó con Anna Angela George, hija del notable economista Henry George. Anna y William tuvieron dos hijos, Agnes de Mille -nombrada en honor de una hermana menor que murió en la infancia - que se convirtió en un coreógrafo de renombre y Peggy George, que se convirtió en actriz.Professionalmente, su vida fue estable.En 1905, se convirtió en un exitoso dramaturgo de Broadway, después de su desarrollo en 1904.William tuvo nueve obras de teatro y co-escrita en Broadway entre 1905 y 1913, y 1936. El anterior protagonizó la futura estrella de cine Mary Pickford y Cecil, ambos actores luchadores jugando papeles menores.Él escribió una serie de bocetos de vaudeville incluyendo En 1999, Food, Poor Old Jim, The Squealer, The Mártirs, y The Deceptors.Cecil finalmente se mudó a Hollywood, y William siguió.

Calificaciones
Promedio 4.68
Basado en 8,47 mil de audiencias de película y Serie de TV con el tiempo
Información
Conocido por
Directing
Género
Hombre
Cumpleaños
1878-07-25
Dia muerto
1955-03-08 (76 años)
Lugar de nacimiento
Washington, United States of America
Altura
Relaciones
Clara Beranger (1928-01-01 - 1955-01-01)
Niñas
Agnes de Mille
Padre
Henry C. De Mille
Madre
Beatrice DeMille
Hermanas
Cecil B. DeMille
Ciudadanías
United States of America
También conocido como
William De Mille, William Churchill de Mille, William Churchill DeMille, illiam DeMille, William de Mille
Premios
star on Hollywood Walk of Fame

This article uses material from Wikipedia.