Strictly Unconventional
Genre: 
Status: Sorti
Durée: 55m
Synopsis
.
Une adaptation de W. Somerset Maugham's The Circle. Une jeune femme mariée dans une famille anglaise aristocratique trouve la vie avec son mari ennuyeux et décide de s'enfuir avec un Canadien. Cependant sa belle-mère, qui a fait quelque chose de semblable trente ans auparavant, essaie de l'empêcher.
Où Regarder
.
Aucune offre de streaming trouvée
Galerie
.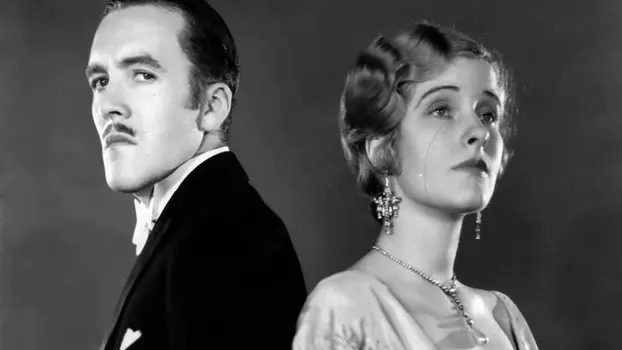 Wiki
.
Strictly Unconventional est un film américain réalisé par David Burton en 1930, écrit par Sylvia Thalberg et Frank Butler, et mettant en vedette Catherine Dale Owen, Paul Cavanagh, Tyrell Davis, Lewis Stone et Ernest Torrence. Il est sorti le 3 mai 1930, par Metro-Goldwyn-Mayer. Il est basé sur la pièce de 1921 The Circle de W. Somerset Maugham.