Strange Behavior
Genre: 
Status: Released
Running time: 1h 39m
Content Rating: R
Gallery
.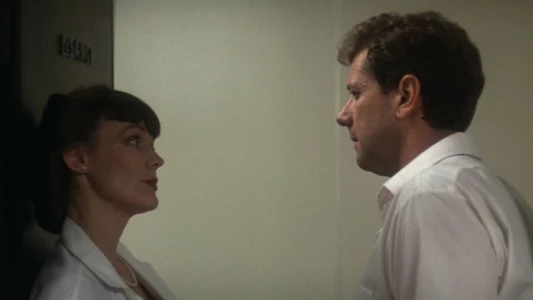 Wiki
.
Strange Behavior (also known as Dead Kids) is a 1981 slasher film written and directed by Michael Laughlin, co-written with Bill Condon, and starring Michael Murphy, Louise Fletcher, and Dan Shor. Its plot follows a series of bizarre murders being perpetrated against teenagers in a small Midwestern town, at the same time that the local university is engaging in covert mind control experiments on the youth.


An international co-production between the United States, New Zealand, and Australia, the film was intended as the first installment of the Strange Trilogy which was cancelled after the second installment, Strange Invaders, failed to attract a large enough audience. It is a homage to the pulp horror films of the 1950s. The film is considered a seminal work of New Zealand cinema, being the first horror film produced in the country. It has since attracted a large cult following.


While not prosecuted for obscenity, the film was seized and confiscated in the UK under Section 3 of the Obscene Publications Act 1959 during the video nasty panic.