Devils on the Doorstep
Original name: 鬼子来了
Status: Released
Running time: 2h 19m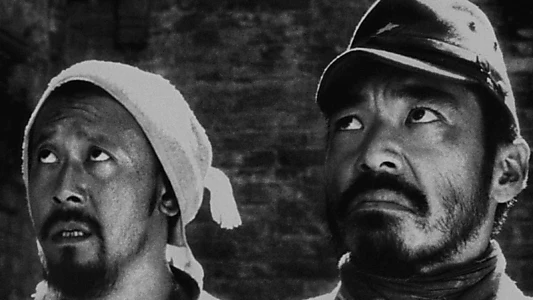 Plot
.
During the Japanese occupation of China, two prisoners are dumped in a peasant's home in a small town. The owner is bullied into keeping the prisoners until the next New Year, at which time they will be collected. The village leaders convene to interrogate the prisoners. The townspeople then struggle to accommodate the prisoners. One is a bellicose Japanese nationalist, the other a nervous translator. Will the townspeople manage to keep the prisoners until the New Year?
Where To Watch
.
No streaming offers found
Gallery
.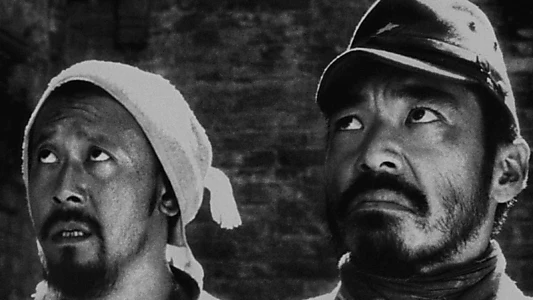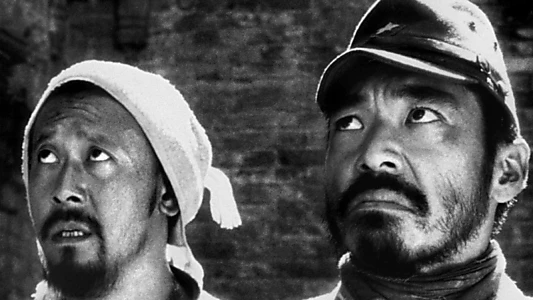 Wiki
.
Devils on the Doorstep (simplified Chinese: 鬼子来了; traditional Chinese: 鬼子來了; Japanese: 鬼が来た!; literally "the devils are here"; the devil is a term of abuse for foreign invaders, here referring to brutal and violent Japanese invaders in China during World War II) is a 2000 Chinese black comedy war film directed, co-written and produced by Jiang Wen, starring Jiang himself, Kagawa Teruyuki, Yuan Ding and Jiang Hongbo. Shot in black and white to mimic old-time war movies, the film premiered at the 2000 Cannes Film Festival on 12 May where it won the Grand Prix. The film was initially not allowed to be shown in theaters in its native China for a certain period but has eventually been made commercially available there since.


The story takes place in a small remote village named Gujiatai (or Rack Armor Terrace) near Shanhaiguan, Hebei at the end of the War of Resistance Against Japan. One night, a mysterious man brings two captives in sacks (Japanese soldier Teruyuki and translator Dong Hanchen) to the doorstep of a peasant's (Ma Dasan) home and threatens Ma to keep them until he returns to pick them up on New Year's Eve. Fearing both the mystery man and the Japanese, the whole village falls into a dilemma over what to do with the two prisoners.


The film is inspired by the novel Survival by You Fengwei, and was greatly modified during the process of adaptation. This film shelved the theme of "the brave resistance against Japanese aggression" in the original literature, and focused on the themes of "the ignorance of the peasants" and "the absurdity of the war." Contrary to its title, Devils on the Doorstep is not at its core an anti-Japanese war film. In Jiang's own words, the film shows how Chinese literature and film has perpetuated an attitude of blaming the aggressor and casting the Chinese population as passive victims of aggression. Jiang hoped that the film illuminates this common human psychological trait of blaming others for disaster that goes beyond Chineseness.