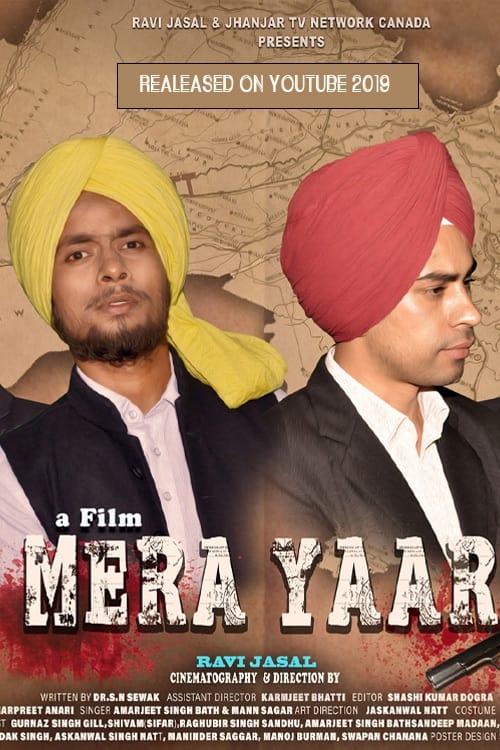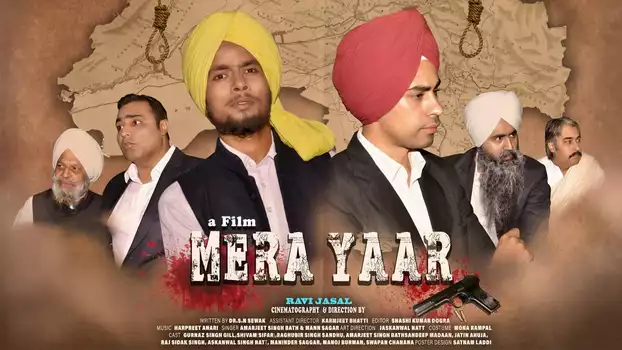 Plot
.
MERA YAAR" Film based On a play in Punjabi by Dr. S.N.Sewak. It deals with an important phase of the struggle for the independence of India from the colonial British rulers in the early years of the twentieth century. It depicts the role of Kartar Singh Sarabha, a young revolutionary, who had gone to the USA for higher studies, as seen through the eyes of another revolutionary of later years, Bhagat Singh, for whom he was a role model. Interestingly, Bhagat Singh kept the photograph of Kartar Singh Sarabha in his pocket because he always sought inspiration from him. Thus, Bhagat Singh is the narrator in the play which follows 'ode and episode' technique.
Where To Watch
.
No streaming offers found
Cast & Crew
. Sandeep Madaan
Lala Hardiyal Singh Jatin Ahuja
Maulvi Barkar Ullah Raj Sidak Singh
Sohan Singh Bhakna Jaskanwal Singh Natt
Giani Bhagwan Singh Maninder Saggar
Ras Bihari Bose Manoj Burnam
Vishnu Ganesh Single Raghuvir Singh Sandhu
Badan Singh
Gallery
.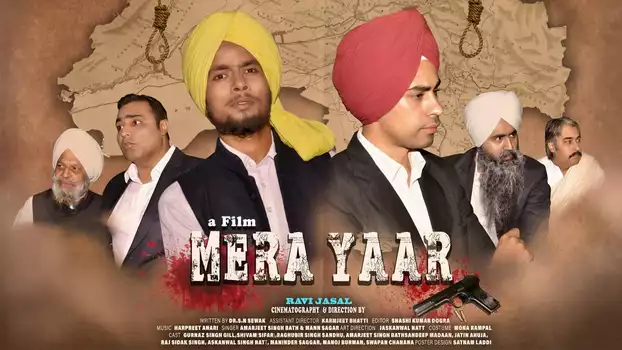 Information
.
Release Date
November 20, 2019
Status
Released
Running time
53m
Budget
$50,000
Genres