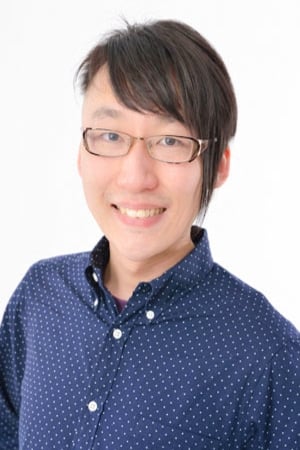 Biography
Natsumura Isuke is an alias of Nakamura Keisuke (中村圭佑) for adult games/anime.
TV
TV
Real Eroge Situation! The Animation
Nagato Shinobu is a simple student who all of a sudden finds himself in deep when the most popular girl in class, his childhood friend, and an old unrequited love all confess to him at the same time!
TV
TV
Succuba Mist Story The Animation
"I'm a super cute girl who's going to suck out all your semen <3" Lidy always takes the initiative when it comes to sex. Every evening and every night, she "comes over to my place" and has her way wi...
TV
Shoujo Ramune
It's been a few months since Kiyoshi quit his job to fulfill his dream of running a candy store in the outskirts of Tokyo. He wanted to live the rest of his life watching little girls. His plan was a ...
TV
Ane Yome Quartet
The Hanabishi family and Hidaka family are next door neighbors. The fathers of both households could be called best friends, so they all get along like one big happy family. In particular, Hidaka fami...
TV
Junjou Shoujo Et Cetera
Two different high school girls are depicted in two different stories. The stories are based on a comic book.
TV
Milf Assault Mode
Amanee knows what Yui wants. Her husband spends too much time at work. Yui went to meet a virgin student. A woman caught a man.
TV
M-ogui Last Order
The same name comic book was adapted into an animated film by Kurosugi Shinsaku. Rina and Shiori are not to be messed with. The staff of the karaoke bar tried to take advantage of the two ladies. Two ...