Biography
James Joseph Norton (born July 19, 1968) is an American comedian, radio personality, actor, author, and television and podcast host. Norton has been the co-host of the podcast UFC Unfiltered with Matt Serra and the morning radio show Jim Norton & Sam Roberts on SiriusXM Radio since 2016, and The Chip Chipperson Podacast since 2017.He gained initial prominence as third mic on the radio show Opie and Anthony, with Gregg "Opie" Hughes and Anthony Cumia, from 2001 to 2014.After becoming a stand-up comedian in 1990, Norton spent his early years developing his act. His appearances on The Louie Show caught the attention of comedian Andrew Dice Clay in 1997, who chose Norton to open for him for his shows. In 2000, Norton made his debut on Opie and Anthony and joined the show as a third mic in 2001 which increased his national exposure. He went on to have a recurring role on the sitcom Lucky Louie and featured as a regular panellist on Tough Crowd with Colin Quinn. Since he joined SiriusXM with Opie and Anthony in 2004, Norton hosted Opie with Jim Norton from 2014 to 2016, and The Jim Norton Advice Show.Since 2003, Norton has released four comedy albums and seven comedy specials, including three on Epix and one on Netflix. In 2014, Norton hosted The Jim Norton Show, a talk show on Vice. He has written two books: Happy Endings: The Tales of a Meaty-Breasted Zilch and I Hate Your Guts.
Personal Life
In 2007, Norton bought an apartment in one of Donald Trump's buildings in the Upper West Side of New York City. He is a longtime fan of Ozzy Osbourne, Black Sabbath, and Kiss and is a close family friend of Osbourne and his wife Sharon. Norton is a supporter of prostitution and transgender people.
Early Life
James Joseph Norton was born in Bayonne, New Jersey. His mother was a librarian and his father was a former US marine and army reservist who later worked as a driver for the US postal service. Norton grew up in North Brunswick, New Jersey with his sister Tracy.Norton attended North Brunswick High School, from which he dropped out in his senior year. During this time, at age 13, Norton started to drink heavily, "mostly vodka and grain alcohol" because it got him drunk quicker. "That feeling of discomfort that was always there, wasn't there when I drank. It was just a way of feeling comfortable ... I was horribly insecure, horribly shy, always feeling ugly and weak". At 16, Norton started to cut himself with a razor blade in an attempt at "attention-seeking ... It was "notice me!" crap. I was 16, 17, and drunk. I never did that stuff sober". He then missed some schooling, including his graduation from high school, after his alarmed parents sent him to a rehab facility in Princeton, New Jersey for one month, where he continued to sneak in alcohol but changed his thinking and completed the course at 18. When he was away, his class had voted him as class clown. Norton had his last drink at New Year's Eve 1985 going into 1986, and has been alcohol and drug free since. Norton's addictive personality began to direct towards sex after he got sober.After being sober for around three years, Norton obtained his GED and attended Middlesex County College with the aim of pursuing a law degree and becoming a lawyer, but quit after one month. He earned a B grade in English and fails in Problems and Statistics, Science, and Western Civilization. At 18, he took up work in a copper company, operating a forklift to unload boxed tubes of copper from trucks, which he remembered as being "awful". He was fired from the job at age 23. Norton collected unemployment benefits for several years, pretending to look for work while doing sets in local comedy venues, before he decided to pursue comedy full-time.
Filmography
Information
Known for
Acting
Gender
Male
Birthday
1968-07-19 (53 years old)
Place of birth
Bayonne, United States of America
Citizenships
United States of America
Also known as
Jimmy Norton, James Norton , Jimmy Robinson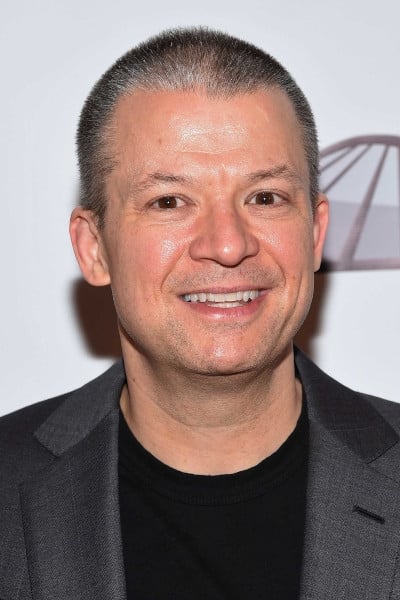 Jim Norton
Check gifts on Amazon