 Biography
Yukari Hashimoto (橋本 由香利, Hashimoto Yukari) is a Japanese composer and arranger. She has composed the music for a number of anime series, including Toradora!, Omamori Himari, Mayo Chiki!, Kanamemo, MM!, Penguindrum, Yurikuma Arashi, Sankarea: Undying Love, Golden Time, If Her Flag Breaks, Mr. Osomatsu, March Comes in Like a Lion, Sarazanmai, and the closing theme "Kanashii Yokan" to Tsukuyomi: Moon Phase.Reviews of the soundtracks for these anime series have been mixed. A review of Penguindrum considered that "the musical score is a pleasant surprise. [Yukari Hashimoto] brings a sense of magic to the scenes, especially with eerie music box tracks, or full orchestrated melodies. It can also swing in the direction of sounding upbeat when necessary without sounding artificial." The soundtrack of Mayo Chiki!, however, was described as "not bad, but it is not remarkable either. It fulfils its function, and ... has a cheerful and fun tone [and a] simple and lively line ..." Another reviewer said of Yurikuma Arashi, "The score ... doesn't stand out much but adds a surprisingly dark sounding score. The music is offbeat and contributes to the already bizarre style of the series. While the music isn't great it effectively establishes the tone for the series." In Sarazanmai, according to one review, Hashimoto created "a fitting piece for both humorous and dramatic aspects, with each character having several themed songs. The musical component is definitely not an unimportant part of the complete work".Collaboration with Yukari Tamura includes arranging some tracks on the album Gin no Senritsu, Kioku no Mizuoto.. She composed and arranged the music for the song "Cutie ♥ Cutie" on Yukari Tamura's single Spiritual Garden and the track Princess Rose. She also composed and arranged the music of "Spring Fever" on the album Kohaku no Uta, Hitohira and "Princess Rose" on the album Sincerely Dears....She also composed 2 tracks from the drama CD ""The Matinée of the Palace" Chapter.3 ~Unspeakable Lines~" from Tsubasa: Reservoir Chronicle.
TV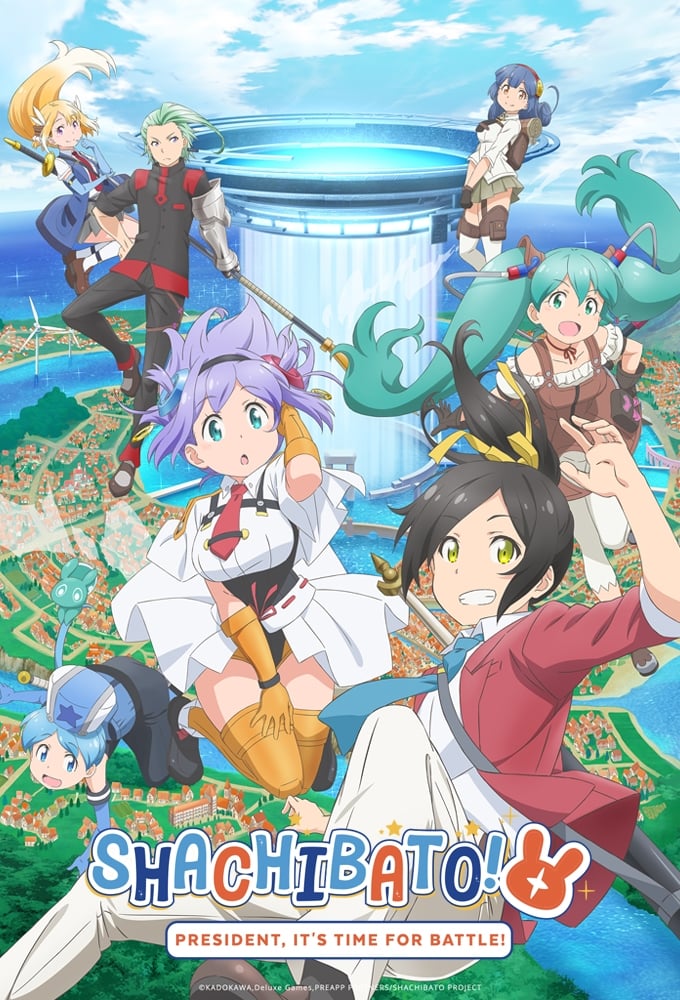 Shachibato! President, It's Time for Battle!
Based on the popular strategy game, Minato has become the new president of the Kibou Company. In order to be a good president and help the company grow, he must lead his party of adventurers through t...
TV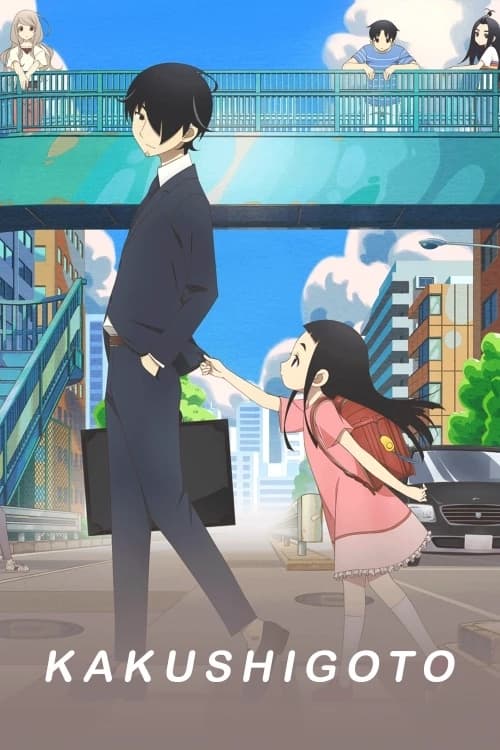 Kakushigoto
Kakushi Gotou is a somewhat popular manga artist whose works are known for inappropriate content. Because of this raunchiness, when his daughter Hime was born, he vowed to keep his profession hidden f...
TV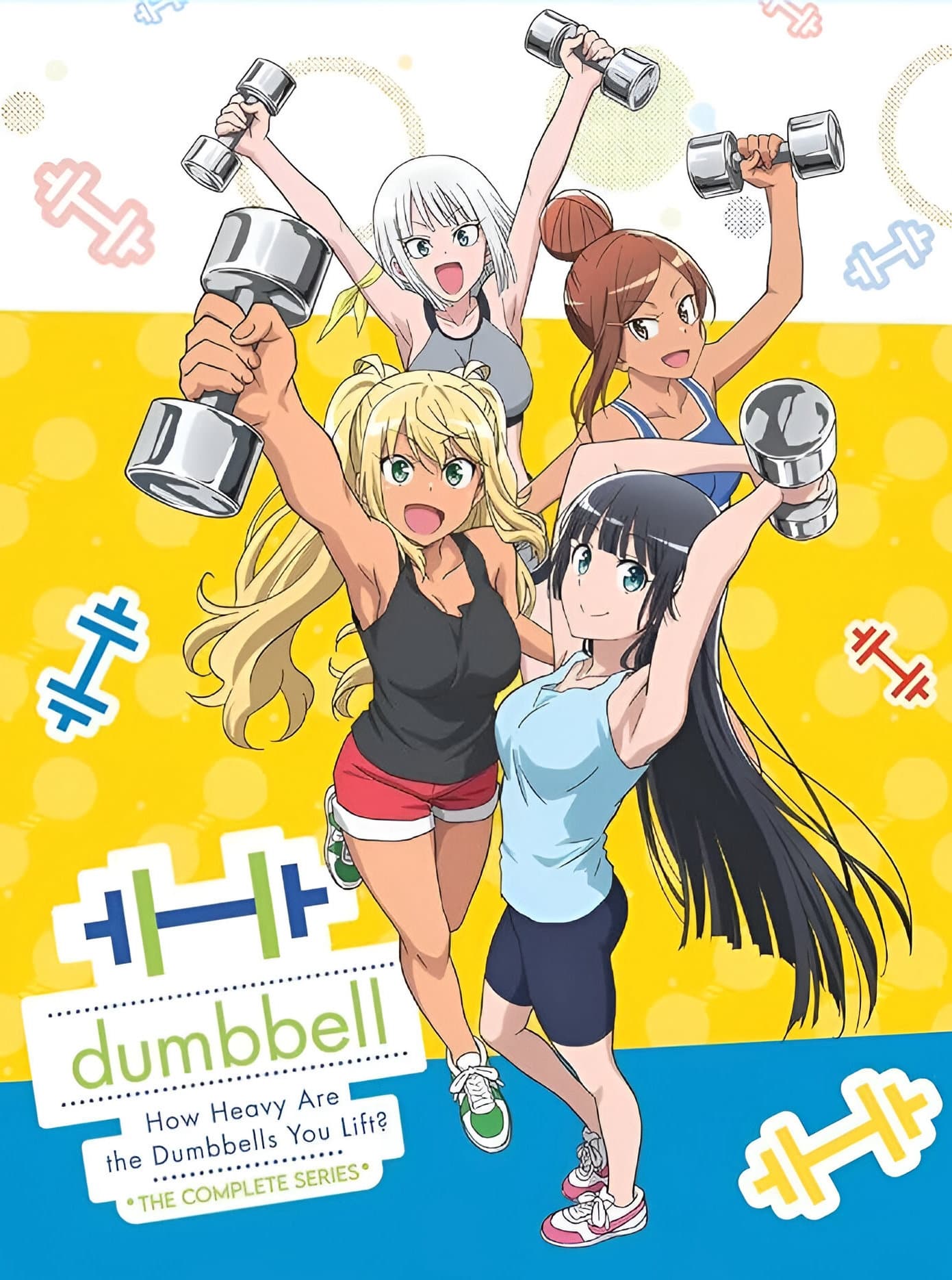 How Heavy Are the Dumbbells You Lift?
Sakura Hibiki is your average high school girl with a big appetite. Noticing her clothes tightening in lieu of her slowly expanding waistline she decided to look into joining the nearby gym. She runs ...
TV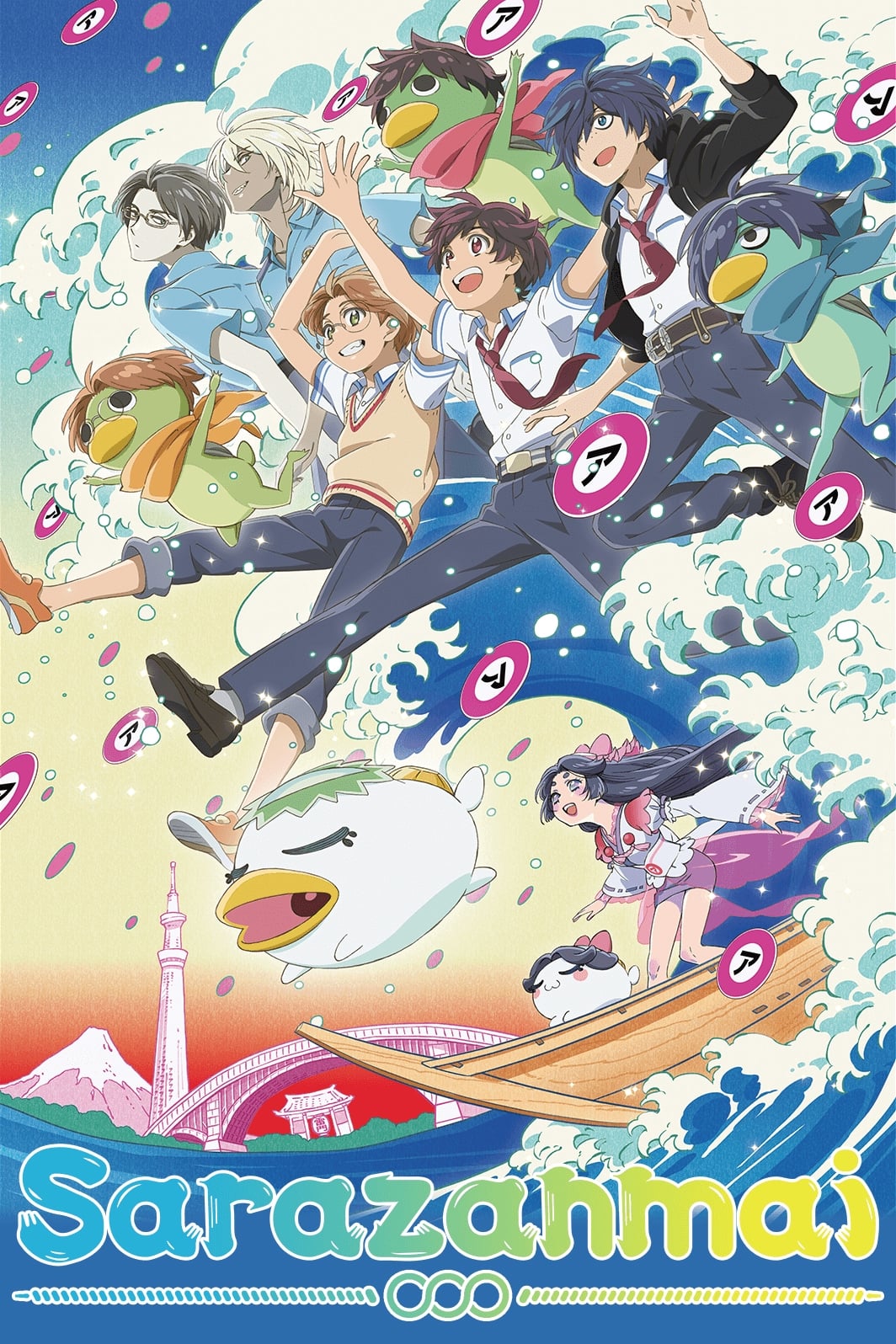 Sarazanmai
After breaking a statue of the guardian god of the Asakusa district, middle school students Kazuki, Toi, and Enta are transformed into kappas by Keppi, the self-proclaimed prince of the Kappa Kingdom....
TV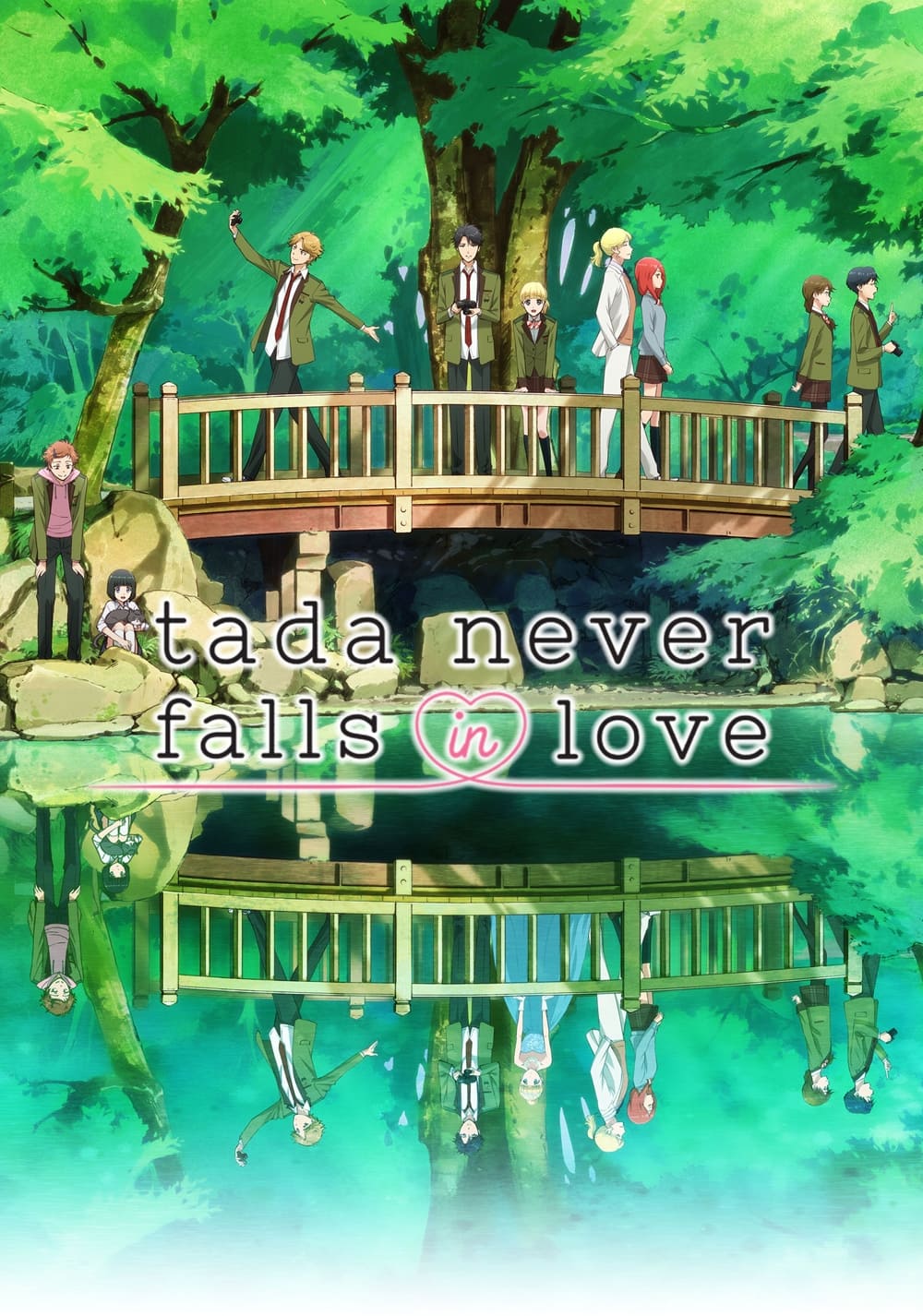 Tada Never Falls in Love
As the aspiring photographer enters his second year of high school, love has never been a concern for him. Things might change after he meets a foreigner. The two separated after she asked him to phot...
TV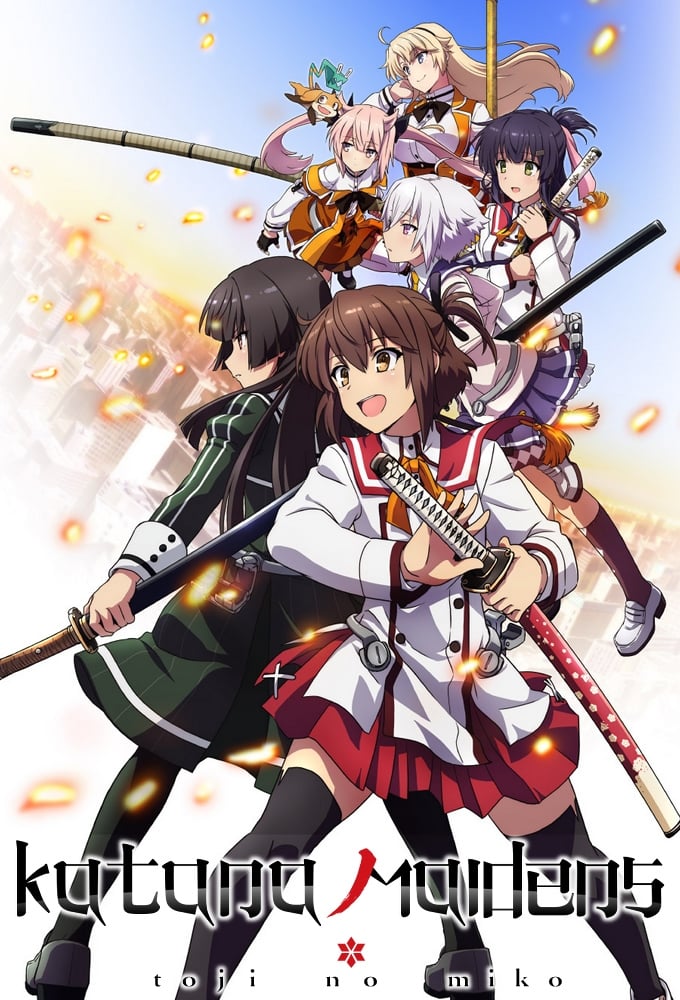 Katana Maidens: Toji no Miko
There is an evil creature called Aratama that attacks people, and a group of people called Miko have been exorcising those creatures using swords since ancient times. The Toji have weapons. They could...
TV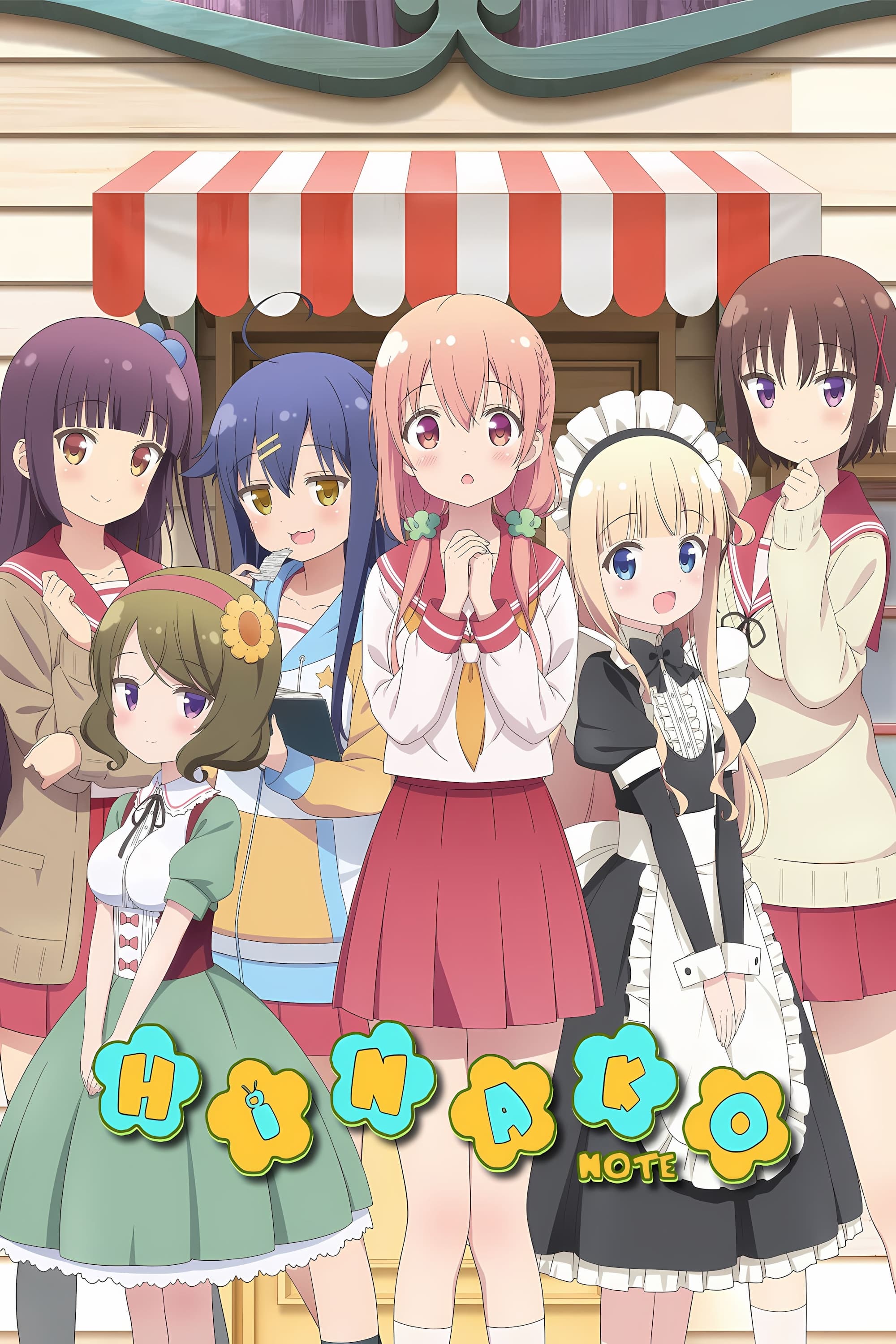 Hinako Note
Born and raised in the countryside of Japan, Hinako "Hina" Sakuragi gets anxious easily when she talks to new people—so much so that she resembles a stiff scarecrow. To overcome this, Hina hopes to ge...
TV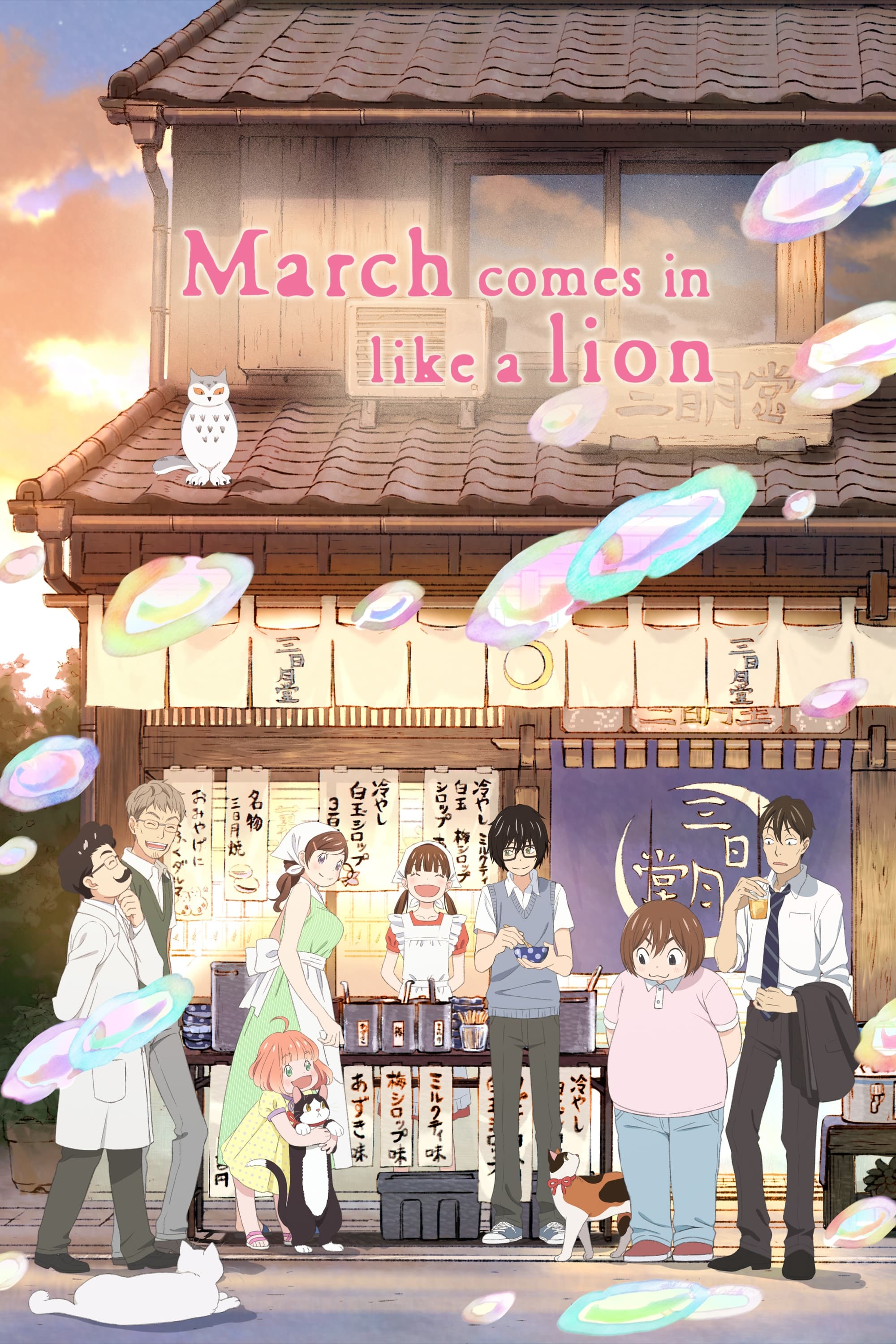 March Comes in Like a Lion
A 17-year old professional shgi player, who lives by himself, not having a real family, and has hardly any friends. A family consisting of a young woman and two young girls, as well as a number of cat...
TV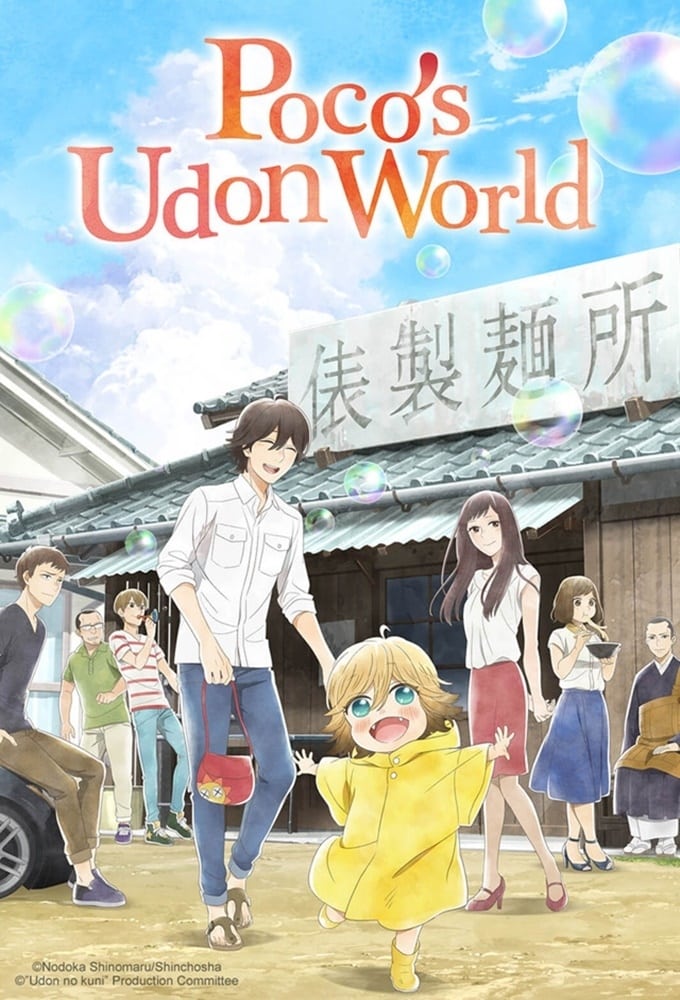 Poco's Udon World
On a visit to his hometown, Souta Tawara meets a strange child who loves udon and frogs... and has ears and a tail?! Although ordinary at first glance, it turns out that this little tyke is actually a...
TV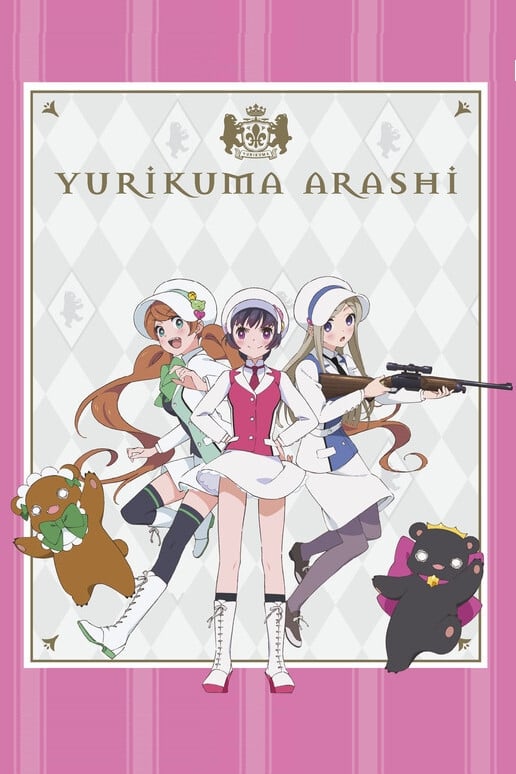 Yurikuma Arashi
Humans created a Wall of Severance to separate themselves from the bears, who grew violent and attacked humans after a planet called Kumalia exploded, turning into a meteor shower that fell upon earth...
TV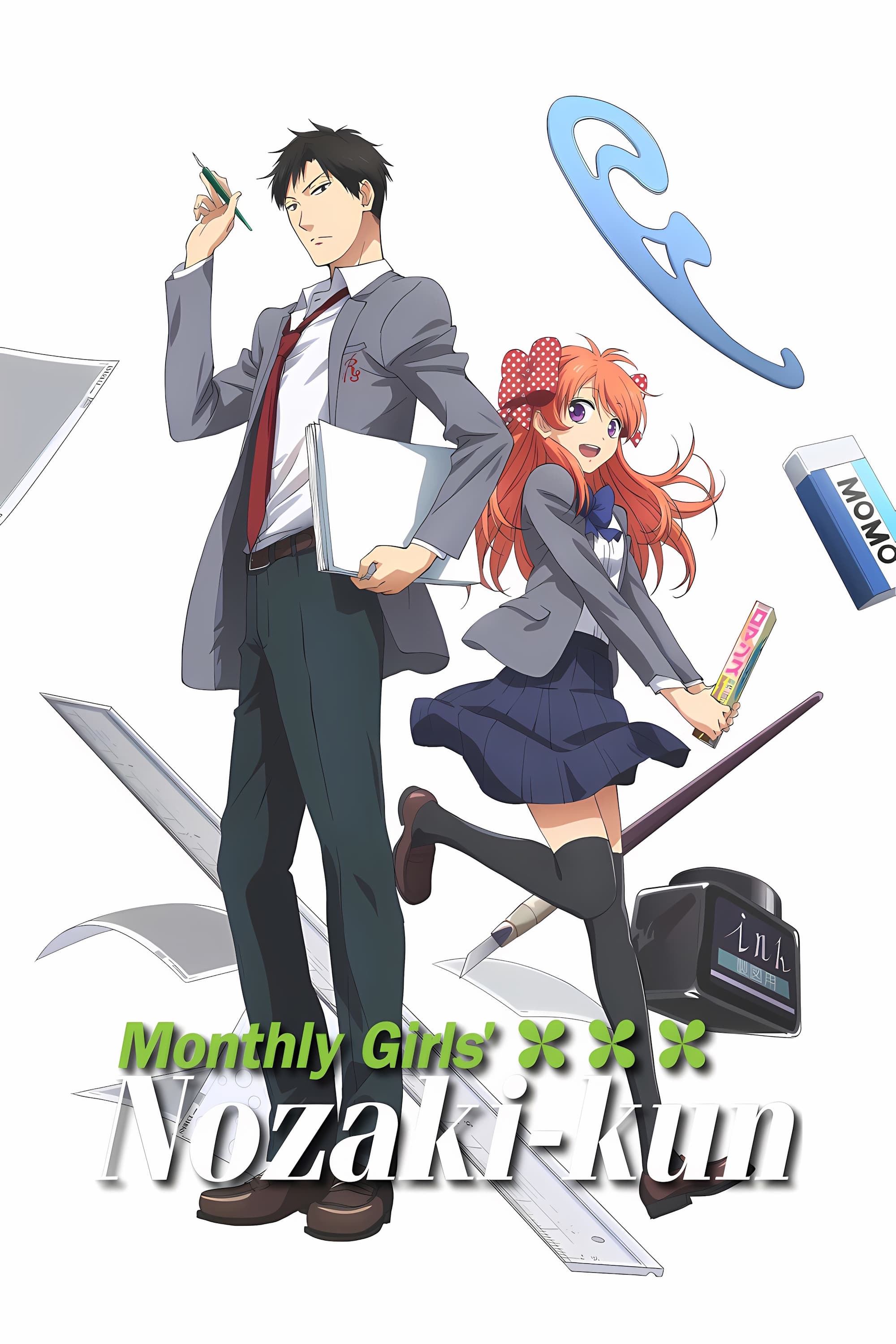 Monthly Girls' Nozaki-kun
Chiyo Sakura has a crush on Umetar Nozaki, but when she admits her love to him, he mistakes her for a fan and gives her an autograph. He invites her to his house when she says that she always wants to...
TV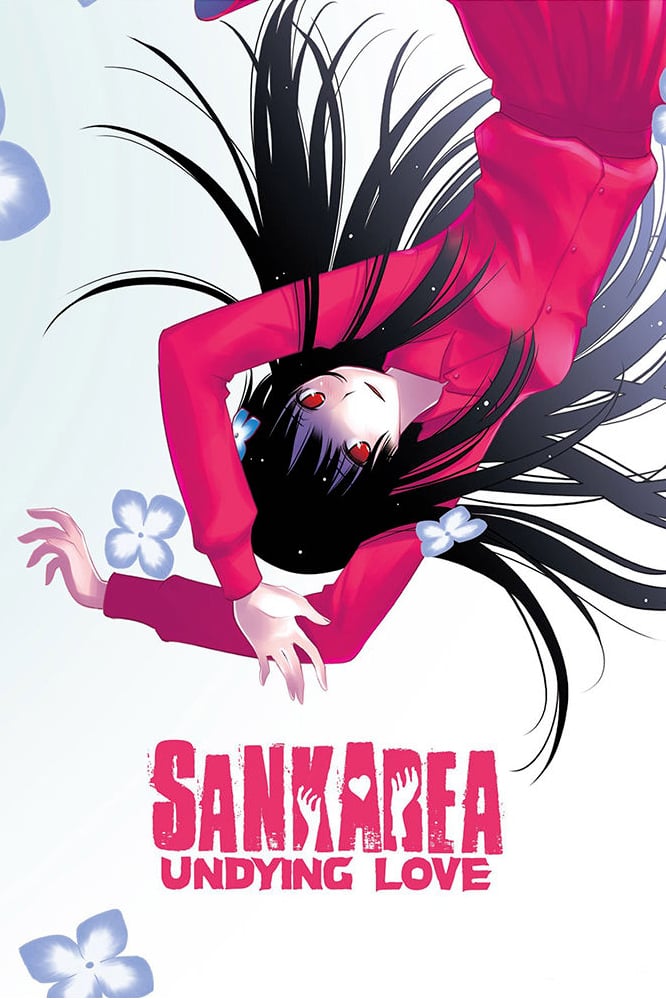 Sankarea: Undying Love
When Furuya and Rea meet, Furuya is going to make a Potion to bring his dead cat back to life. She is about as miserable as a girl can get, thanks to her domineering father. She tried to take her own ...
Toradora!: The True Meaning of Bento
Ryuuji felt inferior because Yusaku brought an extravagant bento box to share with the class. Desperate to beat Yusaku's bentos, Ryuuji tries to compete against them to the point where he even brings ...
TV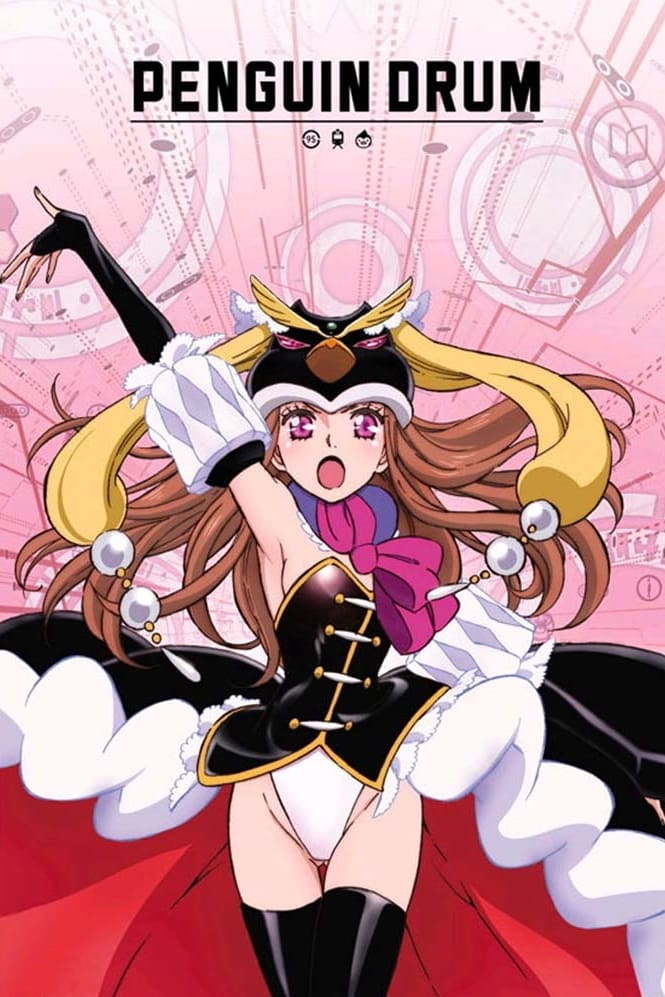 Penguindrum
A girl named Himari Takakura is saved from death by a strange spirit who lives in a penguin-shaped hat. In exchange for extending her life, the spirit requires Himari's brothers, Kanba and Shma, to se...
TV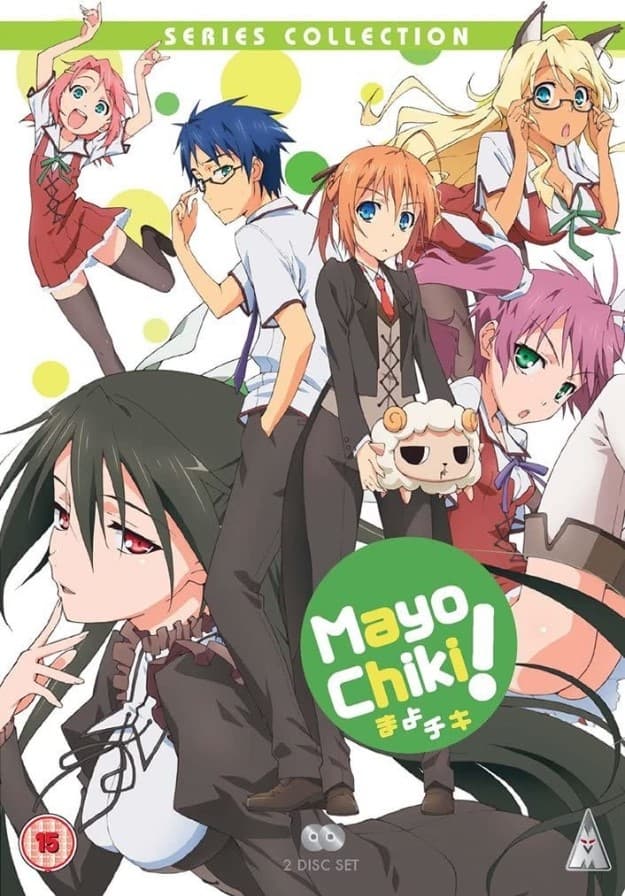 Mayo Chiki!
The most popular student in the school is actually a girl, and that is what Sakamachi Kinjiro discovered.