 Biography
James Alvin Palmer (born October 15, 1945) is an American former professional baseball pitcher who played 19 years in Major League Baseball (MLB) for the Baltimore Orioles (1965–1967, 1969–1984). Palmer was the winningest MLB pitcher in the 1970s, totaling 186 wins. He also won at least 20 games in eight different seasons and won three Cy Young Awards and four Gold Gloves during the decade. His 268 career victories are currently an Orioles record. A six-time American League (AL) All-Star, he was also one of the rare pitchers who never allowed a grand slam in any major league contest.Palmer appeared in the postseason eight times and was a vital member of three World Series Champions, six AL pennant winners and seven Eastern Division titleholders. He is the only pitcher in history to earn a win in a World Series game in three different decades. He is also the youngest to pitch a complete-game shutout in a World Series, doing so nine days before his 21st birthday in 1966, in which he defeated Sandy Koufax in Koufax's last appearance. He was one of the starters on the last rotation to feature four 20-game winners in a single season in 1971. He was elected to the Baseball Hall of Fame in 1990.Since his retirement as an active player in 1984, Palmer has worked as a color commentator on telecasts of MLB games for ABC and ESPN and for the Orioles on Home Team Sports (HTS), Comcast SportsNet (CSN) Mid-Atlantic and the Mid-Atlantic Sports Network (MASN). He has also been a popular spokesman, most famously for Jockey International for almost 20 years. He was nicknamed "Cakes" in the 1960s because of his habit of eating pancakes for breakfast on the days he pitched.
Personal Life
Shortly after graduating from high school in 1963, Palmer married the former Susan Ryan in 1964. He has two daughters with Ryan, named Jamie and Kelly. Ryan was not a huge baseball fan, as Palmer recalled: "She used to bring her knitting and/or a friend, who usually liked baseball even less, to the games."In 2007, Palmer married the former Susan Earle, who has an adult son with autism. The Palmers have homes in Palm Beach, Florida, and in Corona Del Mar, California. In 2006, Palmer also acquired a penthouse condominium in Little Italy, Baltimore, which he uses while in Baltimore for Orioles' broadcasts.
Early Life
James Alvin Palmer was born in Manhattan, New York City on October 15, 1945. Research conducted by his third wife Susan in 2017 revealed that his biological father and mother were Michael Joseph Geheran and Mary Ann Moroney, both Irish immigrants from Counties Leitrim and Clare respectively. Joe was a married 41-year-old man about town, while Mary Ann was an unmarried 37-year-old domestic worker for the Feinstein family which was prominent in the garment industry. Moroney gave up her infant for adoption and concealed information in the New York City birth registry, where Palmer is listed as Baby Boy Kennedy, whose father was Maroney and mother was Kennedy. Maroney was the incorrect spelling of her surname as listed when she registered at Ellis Island, while Kennedy was her sister Katharine's married name. Moroney eventually married John Lane and the couple had a daughter, Patricia, Palmer's biological half-sister, who died of leukemia at age 40 in 1987. (As of May 2018, the Palmers were still searching for Patricia Lane's daughter, whose married name is Kimberly Hughes and who would be Jim Palmer's half-niece.) Geheran died in 1959 and Moroney in 1979.Two days after his birth, Palmer was adopted by Moe Wiesen and his wife Polly, a wealthy Manhattan dress designer and a boutique owner respectively, who lived on Park Avenue. His sister Bonnie was also adopted by the Wiesens. The family's butler taught the young Jim to throw a baseball at Central Park. After his adoptive father died of a heart attack in 1955, the nine-year-old Jim, his mother and his sister moved to Beverly Hills, California where he began playing in youth-league baseball. In 1956, his mother married actor Max Palmer, but Jim continued to go under the name Jim Wiesen until a year later. At a Little League banquet, just before being presented with an award, he asked the coaches to identify him as "James Alvin Palmer." "Through all these years, that night was the highlight of my entire life," Max recalled. Max was a character actor and there were two men who shared that name who worked in show business during similar time periods. The Max who was Jim's second dad worked mostly on TV on such programs as Dragnet, Bat Masterson and The Colgate Comedy Hour. He was Jewish, and he also earned a living by selling shoes. The other Max Palmer, often erroneously credited as Jim's father, worked in several movies as a monster. He was 8'2" tall and later became a professional wrestler and eventually a Christian evangelist.Jim played baseball for the Beverly Hills Yankees, where he pitched and also hit home runs as an outfielder. The family eventually moved to Scottsdale, Arizona, where Jim played baseball, basketball, and football at Scottsdale High School. He earned All-State honors in each of these sports, also graduating with a 3.4 grade-point average in 1963. Palmer also showed his prowess at American Legion Baseball. The University of Southern California, UCLA, and Arizona State University each offered him full scholarships; Stanford University offered a partial scholarship as well.Bobby Winkles of Arizona State suggested that Palmer get more experience playing collegiate summer baseball, so Palmer went to South Dakota to join the Winner Pheasants of the Basin League. The team advanced all the way to the league finals, and Palmer caught the attention of Baltimore Orioles scout Harry Dalton while pitching in the second game of the championship. According to Palmer, 13 Major League Baseball (MLB) teams recruited him after the season wrapped up, but Jim Russo (the scout who also signed Dave McNally and Boog Powell) and Jim Wilson of the Orioles made the best impression on his parents with their polite manners. Palmer signed with Baltimore for $50,000.
TV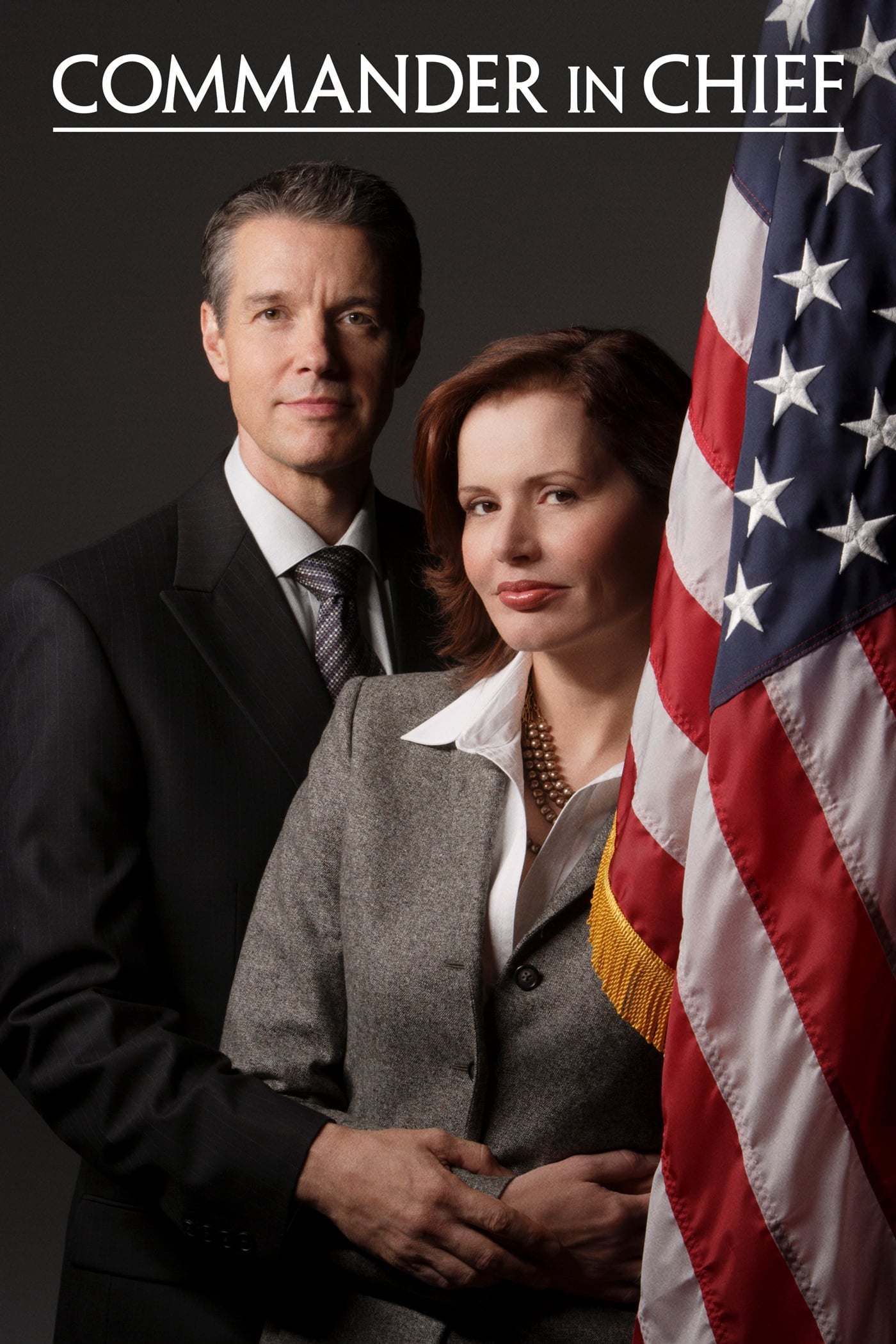 Commander in Chief
When the President of the United States dies in office, his independent Vice President becomes the first woman to hold that position. Now, the nation's first female Commander In Chief must balance the...