Discover Movies and TV shows that fit You with our Mobile Application François Porcile
Gifts & Merchandise on Amazon
Biography
A lover of cinema - Porcile entered the profession first of all through editing - François Porcile was also very early attracted by music. Throughout his career as a filmmaker and musicographer, he declined and combined his two artistic passions by connecting them intimately. As film director, François Porcile, directed more than 150 films, short and feature films, fiction and documentaries, for film and television especially for Gaumont, the INA, Arte, FR3 or TF1. His filmography covers many themes, from history (Vents d'est, vents d'ouest; Mise à mort d'une république; Propaganda - L'image et son pouvoir), to visual arts (Élie Faure ou l'esprit des formes; André Derain thèmes et variations) including photography (Le Paris de Robert Doisneau), cinema (Émile Cohl image par image), literature (Itinéraire d'Alejo Carpentier) or various social facts (Quinze jours en août, l'embellie; Femmes de la mine; Les veilleurs du Val). A musicographer specializing in French music and music in the cinema, he was musical adviser on four films by François Truffaut, using notably unpublished scores of composer Maurice Jaubert. In addition, linking cinema and music, he made several portraits of composers including (Maurice Jaubert, Henri Dutilleux, Édith Canat de Chizy, Louis Durey, Betsy Jolas) and interpreters (Frédéric Lodéon and Benoît Thivel). For FR3 or Arte he filmed a series of concerts (Nocturne, 40 programs conceived by Dominique Jameux), two operas (L'Heure espagnole by Maurice Ravel and La clemenza di Tito by Christoph Willibald Gluck) as well as a ballet by Josef Nadj (La Mort de l'empereur). As musicographer, he signed several major works on music, including two on French music from 1871 to 1965, published by Fayard, a monograph of Maurice Ohana (co-written with Édith Canat de Chizy), interviews with violinist Jean Leber and composer Édith Canat de Chizy, and a book (co-written with Bruno Giner on the institutions and musical stakes in Spain during the Civil War (1936–1939). Several of his films have been awarded (Colombo Festival in 1974, Besançon festival in 1986) as well as several of his musicographies including the Prix Armand Tallier in 1972 for Maurice Jaubert, musicien populaire ou maudit le prix du Syndicat de la critique in 2001 and of the Académie Charles Cros in 2002 for Les conflits de la musique française 1940-1965 and another prize of the Académie Charles Cros for Maurice Ohana, co-written with Édith Canat de Chizy (2005). François Porcile taught the history and aesthetics of film music at Universities Paris III and Paris VIII (1972–1984) as well as the Idhec (1974-1979), La Fémis (1997-2002) and the Conservatoire de Paris (2001–2006). Between 1993 and 2006, he animated the sessions of La Musique plein les yeux at the Forum des images as well as the series Le Compositeur face à l'écran at the Musée de la musique in Paris. At the request of the Arte channel, he completed the reconstruction of original scores composed for silent films, including The Wonderful Lies of Nina Petrovna by Hanns Schwarz, Maldone by Jean Grémillon and Carmen by Jacques Feyder.
Bartleby
French short adaptation of Herman Melville's classic. The employee of a lawyer is in a mental hospital following a scandal. Some time later, he finds his employer.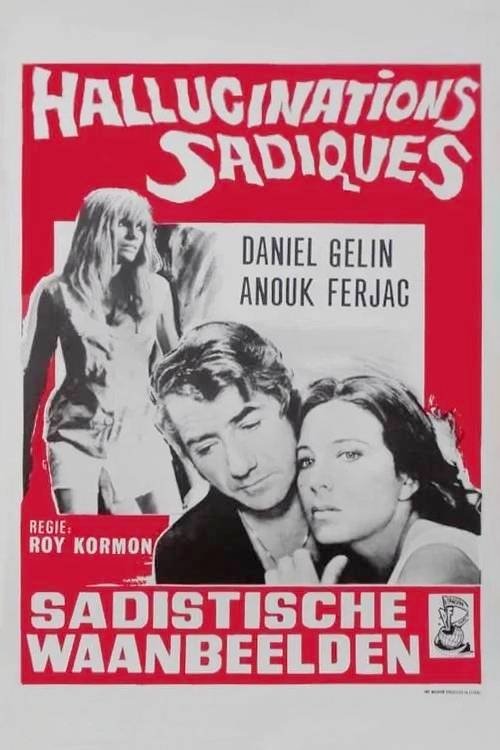 Sadistic Hallucinations
There are dark meetings and erotic menages that happen in a French castle. Up to the amazing epilogue is when the involvement increases the most.