Discover Movies and TV Series that fit You with our Mobile Application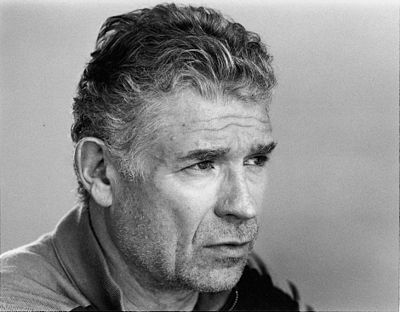 John Riggins
Check on Amazon
Biography
Robert John Riggins (born August 4, 1949), nicknamed "the Diesel" and "Riggo", is an American former professional football player who was a running back in the National Football League (NFL) for the New York Jets and Washington Redskins. He played college football for the Kansas Jayhawks. He was known for his powerful running style and productivity well into the latter years of his career: in 1983 at age 34, he rushed for an NFL single-season record 24 touchdowns and again led the league in rushing touchdowns the following year at age 35. Although he earned only one Pro Bowl appearance in his career, Riggins had his greatest success in the postseason and was named the Most Valuable Player of Super Bowl XVII where he scored one touchdown and rushed for 166 yards in a 27–17 win for the Washington Redskins over the Miami Dolphins. Riggins was inducted into the Pro Football Hall of Fame in 1992.
Career
Riggins attended the University of Kansas and played for the Jayhawks, where he was an All-American and two-time All-Big Eight Conference first-team selection. Riggins led the Jayhawks to a Big Eight Conference championship win in 1968. The team then went to the 1969 Orange Bowl, which they lost to Penn State, 15–14.During his senior season in 1970, Riggins rushed for 1,131 yards and scored a then school-record 14 touchdowns. He finished his career with 2,659 rushing yards, which broke Gale Sayers's career rushing record for the school Riggins is now ranked fifth for Kansas' all-time rushing leaders and 14th for total yards.While at Kansas, Riggins majored in journalism.
Personal Life
Riggins has been married twice and has six children Robert, Portia, Emil, Liberty, Hannah and Coco. He now resides in Cabin John, Maryland near the Potomac River with his wife Lisa Marie.It was at the 1985 National Press Club's Salute to Congress at 529 14th Street NW in Washington D.C. that Riggins drunkenly told Supreme Court Justice Sandra Day O'Connor to "loosen up Sandy baby" because she was "too uptight" when the two met at dinner. Riggins then fell asleep under the table. The next time Mrs. O'Connor and John Riggins met at a function years later, he gave her a dozen roses.
Early Life
Riggins was born in Seneca, Kansas, of partial Czech ancestry and attended Centralia High School in Centralia, Kansas. While there, he was a three-sport athlete, earning high school All-American recognition in football, all-state honors in basketball and twice winning the Class B 100-yard dash state title.Riggins' high school is now located on John Riggins Avenue, which runs through a main part of Centralia.On October 12, 2012 John with his brothers Frank (Junior) and Bill Riggins were on hand to dedicate the Centralia High School football field renaming it Riggins Field in honoring their parents, Franklin Eugene and Mildred Riggins. The Pro Football Hall of Fame dedicated a plaque and NFL Films was there to film the event. The Riggins brothers took center field for the opening coin toss and the Centralia High School Panthers went on to beat the Troy (Kansas) High School Trojans with a final score of 55–0.