Discover Movies and TV shows that fit You with our Mobile Application Austin Young
Gifts & Merchandise on Amazon
Biography
Austin Young (born April 12, 1966) is an American photographer, film maker and new media artist currently based in Los Angeles, known for both celebrity portraits and an encyclopedic documentation of sub and trans culture in New York City, Los Angeles and San Francisco. Young is also co-founder of Fallen Fruit, an art collective that uses fruit as a common denominator for public engagement and collaboration. Young's photographs have been featured in major publications such as Interview, OK, and Flaunt and have been shown in solo exhibitions and projects at LACMA (Los Angeles, CA), Machine Project (Los Angeles, CA), Hammer Museum (Los Angeles, CA), Berkeley Art Museum (Berkeley, California); as well as groups shows at Los Angeles Contemporary Exhibitions (Los Angeles, CA) and Stephen Cohen Gallery (Los Angeles, CA).
Career
Since 1985, Young has been documenting pop, sub, and trans culture while playing with the themes of camp (style), celebrity, gender and identity through portrait photography and film. His portraiture subjects include Sutan Amrull, Jackie Beat, Leigh Bowery, Dame Edna, Peaches Christ, and Jeffree Star. His celebrity portrait subjects include Oliver Stone, Dick Van Dyke, Sandra Bernhard, Simon Cowell, Cassandra Peterson, Margaret Cho, Perez Hilton, Ryan Cassata and Amy Poehler. He has directed videos for Jeffree Star, Jackie Beat's band Dirty Sanchez (band), and shot musicians like Siouxsie Sioux, Deborah Harry, Jane Wiedlin, Diamanda Galas, Jessicka, and Semi Precious Weapons.Young is one of the creators of the open-source Tranimal Workshop events, launched in 2009 at Machine Project in Los Angeles. The concept of the Tranimal Workshop was a collaboration among Young, Squeaky Blonde and Fade-Dra, with the participation of Mathu Andersen, Jer Ber Jones, Andrew Marlin, and others. The events have taken place in museums across California, including the Berkeley Art Museum and the Hammer Museum in Los Angeles. Young's solo art exhibit "YOUR FACE HERE" took place on January 29, 2011 at Pop tART Gallery. Young established his art studio for a five-week residency at Pop tART Gallery in Los Angeles.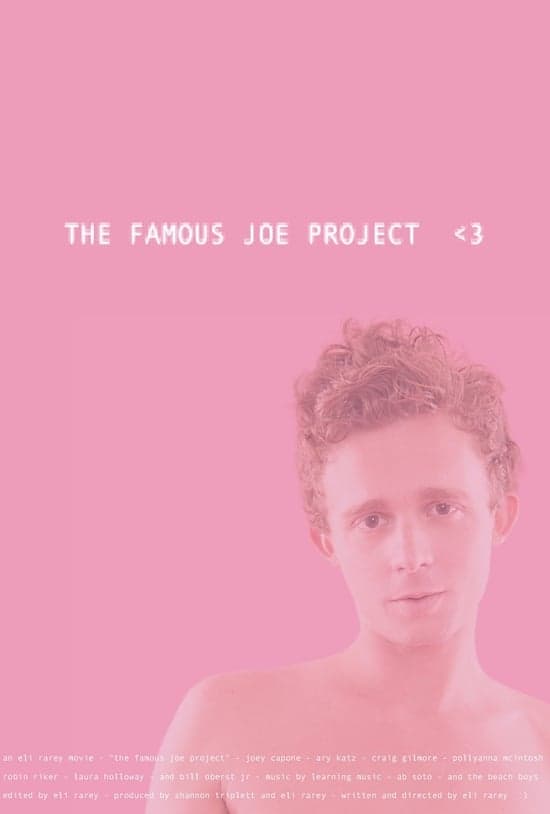 The Famous Joe Project
Joe, in the midst of dropping out of college and coming out as gay, decides to record the everyday activities of his life on a handheld mini-video and post the clips to the internet. Soon after he beg...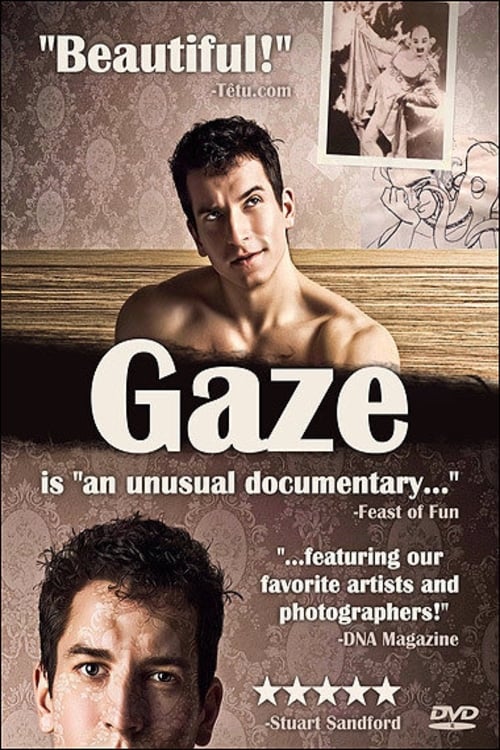 Gaze
The works of today's most revered talents are set against a provocative, highly amusing commentary track in this celebration of queer art.