Discover Movies and TV shows that fit You with our Mobile Application Biography
Gustavo Adolfo Bécquer was born in 1836 with the last name of Domínguez Bastida, but he chose his Flemish father's second last name of Bécquer, as the family was known around town. His father, José Domínguez Bécquer, who descended from an originally-Flemish family established in the Andalusian capital in the 16th century that was well respected in the city, was a painter of relatively good repute in his native town. His paintings were sought after, particularly among tourists visiting the area. José had a great talent, and this greatly influenced young Gustavo, who showed a love for painting and an innate ability for drawing and sketching at an early age. He was very talented, and continued drawing throughout his life, though it was never his main focus. Bécquer was left an orphan at an early age: he lost his father at age 5, and his mother only 6 years later. Young Gustavo began his education at San Antonio Abad school, until he was admitted as a student of San Telmo school in 1846, a nautical institution. It was at that school where he met Narciso Campillo, with whom he built a strong friendship. It was also with Campillo that Bécquer began to show his literary vocation, as the two boys started writing while sharing time at San Telmo. A year later, the school was closed by royal order. Gustavo and his siblings were then taken in by their uncle, Don Juan de Vargas, who cared for the children as if they were his own. Shortly after, Gustavo went on to live with his godmother, Doña Manuela Monahay, whose extensive library provided young Bécquer with endless hours of entertainment, which Doña Manuela allowed with pleasure. During this period, Campillo remembers that the poet barely left his godmother's house, as he spent hours devouring the volumes of her library. Gustavo's godmother, a well-educated person and also well-to-do, supported his passion for study of the arts and history. However, she wanted Gustavo to have a profession, so in 1850 she got him admitted as a pupil into the studio of Don Antonio Cabral Bejarano, at the Santa Isabel de Hungría school. Gustavo worked at the studio for only two years, when he moved to his uncle Joaquin's studio and continued developing his skills alongside his brother Valeriano, who was already studying there. Gustavo and Valeriano became from this point very close friends, and they both influenced each other greatly throughout their lives. Luciano, another brother of the poet, also studied with them during this period. Studying the art of drawing did not distract Gustavo from his passion for poetry; furthermore, his uncle Joaquin paid for his Latin classes, which brought him closer to his beloved Horace, one of his earliest influences. Joaquin also noticed the great aptitude of his nephew for words, and encouraged him to pursue writing as a career, contrary to the designs of Doña Manuela, with whom Gustavo was still living at the time. In 1853, at the age of seventeen, he moved to Madrid to follow his dream of making a name for himself as a poet. Along with his friends Narciso Campillo and Julio Nombela, both poets also, they had dreamed of moving to Madrid together and selling their poetry for good money, though reality proved to be quite different. Nombela was the first to leave for Madrid that year, alongside his family. After long arguments over the trip with Doña Manuela, who resisted the idea, Bécquer finally left for Madrid in October of that same year, alone and quite poor, except for the little money that his uncle provided for him. The third friend, Campillo, did not leave Seville until some time later. Life in Madrid was not easy for the poet. The dream of fortune that had guided his steps towards the city were replaced by a reality of poverty and disillusionment. The two friends were soon joined by Luis García Luna, also a poet from Seville, who shared the same dreams of greatness. The three began writing and trying to make themselves known as authors, without much luck. Bécquer, the only one of the three without a real job and a steady income, went to live with an acquaintance of Luna, Doña Soledad. A year later, in 1854, he moved to Toledo with his brother Valeriano, a lovely place in which he was able to write his book: "History of the Spanish temples". The poet was interested in Lord Byron and his "Hebrew Melodies" or his "Heine del Intermezzo", with Eulogio Florentino's help in the translation. The poet died on the December 22, 1870 from tuberculosis, an illness known as "the romantic illness" because of how common it was during the romantic period in Spain. Before this tragic sickness took his life away, Bécquer asked his good friend, Augusto Ferrán, also a poet, to burn all his letters and publish his poems instead, since he thought once he was dead, his work would be more valuable. His body was buried in Madrid, and afterwards was moved to Seville along with his brother's.
Career
After several failed commercial attempts with his friends, the writer finally accepted a job as a writer for a small newspaper. This, however, did not last long, and soon Gustavo was out of a job again. It was then that, in 1855, Valeriano arrived in Madrid, and Gustavo went to live with his brother. They would never be apart after that. After a few other unsuccessful attempts at publishing their work, Bécquer and Luna began working together writing comic plays for theater, as a means of making a living. This collaboration continued until 1860. At that time, Bécquer worked intensively on his belated project Historia de los templos de España (History of Spain's temples), the first volume of which saw the light of day in 1857. It was also during this period that he would meet the young Cuban poet Rodríguez Correa, who would later play a major role in collecting his works for posthumous publication. It was around this time, between 1857 and 1858, that Bécquer became ill, and was left to the care of his brother and friends. Shortly after, he met by chance a girl by the name of Julia Espín, with whom he fell deeply in love, and who also served as an inspiration for much of his romantic poetry. This love, however, was unrequited. Around 1860, Rodríguez Correa found Bécquer a government position, from where he was fired shortly after for spending his time writing and drawing while on the job.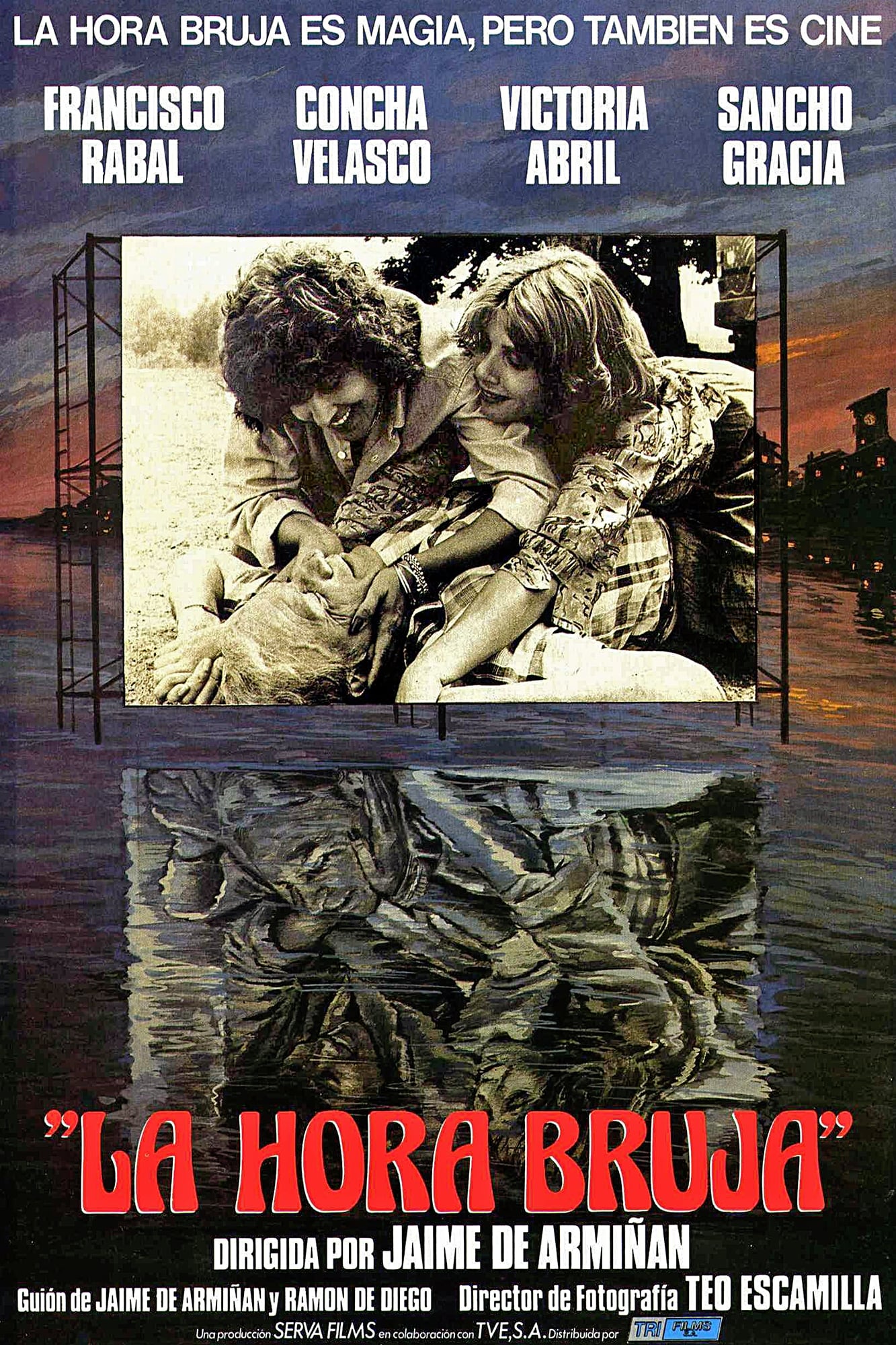 The Witching Hour
When a group of gangsters sets out to retrieve a stolen gem, they run into some of the fiercest and most bloodthirsty minions hell has to throw at them, including demons, zombies and witches, all inte... Cross of the Devil
A British novelist travels to Spain to visit his sister. However, when he arrives he discovers that she has been murdered by a gang of devil-worshiping bandits called the Devil's Cross.