Discover Movies and TV shows that fit You with our Mobile Application Akira Kawashima
Gifts & Merchandise on Amazon
Biography
Akira Kawashima (川島 明, Kawashima Akira, born February 3, 1979, in Uji, Kyoto) is a Japanese comedian, tarento and actor who has featured in films, television, and radio. He performs boke and writes all the material in his comedy duo Kirin. His partner is Hiroshi Tamura. Kawashima is represented by Yoshimoto Kogyo and is mainly active in Tokyo and Osaka.
Career
Kawashima graduated from the 20th generation Yoshimoto NSC Osaka. He formed the comedy duo Kirin with Hiroshi Tamura in 1999 and rose to popularity after becoming a finalist in the 1st M-1 Grand Prix in 2001. Kirin continued to make strides as they entered the finals 5 out of the 8 times they entered the M-1 Grand Prix, becoming active in manzai despite their initial focus on the genre of conte. In 2010, Kawashima entered the R-1 Grand Prix and was a finalist, finishing in 4th place overall. Kawashima was engaged in 2015 and married on March 8, 2016. Later that year in November 2016, Kawashima won his first oogiri winning title on Ippon Grand Prix, defeating the then three-time champion Bakarhythm. From then on, Kawashima was a regular on Ippon Grand Prix, almost winning his second and back to back title against Chihara Junior in May 2017, but lost as the runners-up. Kawashima continues to perform as a television personality. Genge
During business trip Yohei Tanaka prays at a local shrine. Much to his surprise, his wishes come true. He wins some money at the lottery and cures his long lasting diarrhoea. His final wish also come...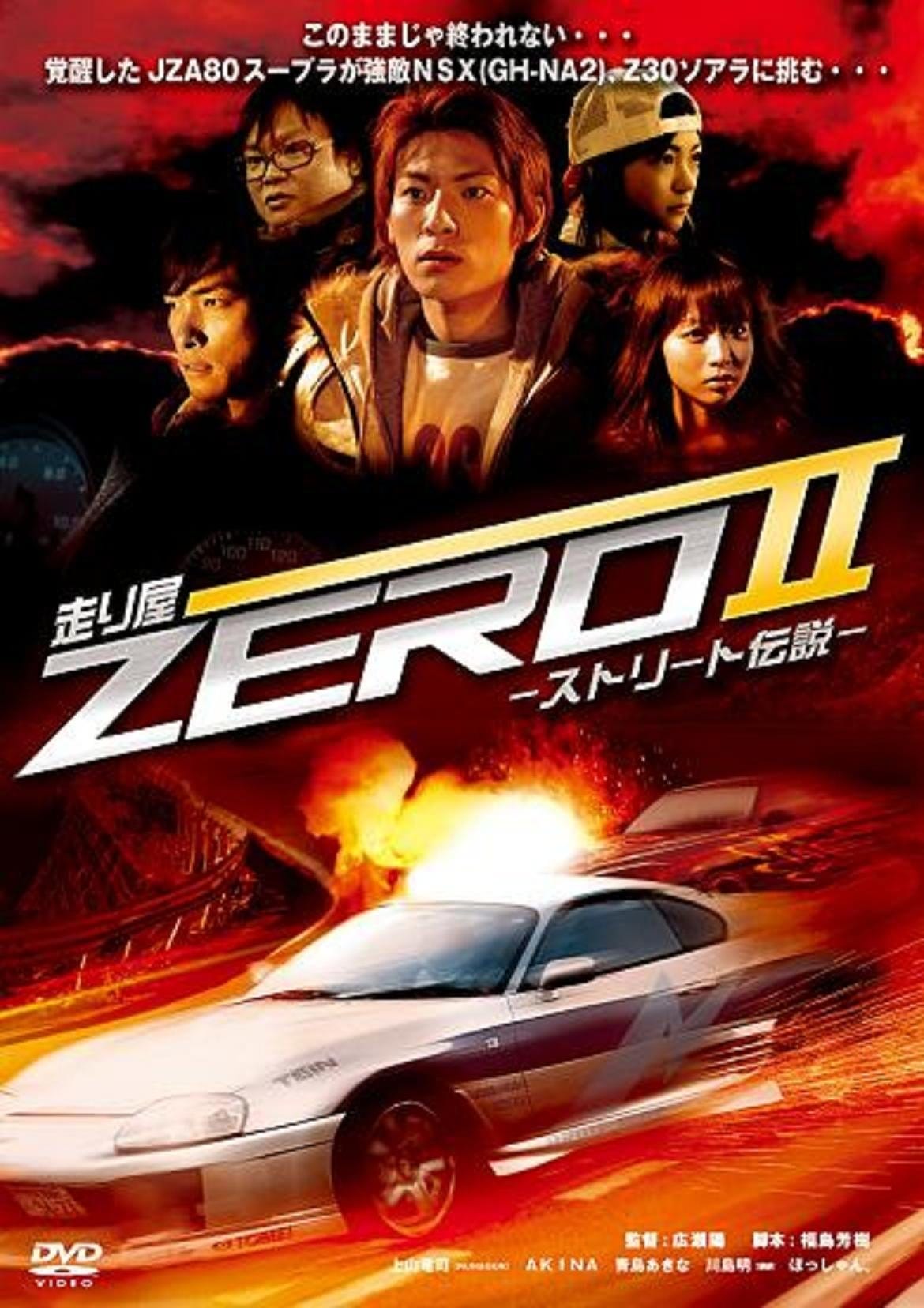 Runner Zero 2
Hachi, the loser in all the car races, was in despair. Though one day, editor of runner magazine, Okada came and recruited him. With the natural talent of Hachi and the knowledge of Okada, Hachi is ge...