 Biography
Borja Crespo (b. Bilbao, Spain, 1971) is a director, film producer, writer, illustrator and cartoonist from Spain, cultural manager and artistic advisor. Currently he collaborates with El Correo and other leaders of Vocento Group weekly, and has produced columns, sections or reports for the newspaper El Mundo and other publications ("El butano popular", "Primera Línea", "Cactus", Fotogramas, "Rockdelux", "Neo2", "Vanidad", "Belio", "Zona Comic"...). He has directed video clips, advertising spots, shorts, theatre and television. He has also directed or performed work as an advisor and event coordinator around cinema and comics. In the field of comics he has published several references. He shares cinema and comic classes in universities, events, conferences.. He has curated various exhibitions. He has directed and produced the feature film Neuroworld (2014), based on the comics of M.A. Martín He began writing and drawing in the fanzine 2000 maniacs at the beginning of the 1990s. At the same time he collaborated on the pages of the fanzine Subterfuge and was part of the original team of editors of the magazine Quartermass, as well as editing his own fanzine of comics, BURP!, and published in La Comictiva, Mono-Grafico, etc.In 1998 he moved to Madrid to work directly for the album Subterfuge Records, directing the Subterfuge Comix and Subterfuge Video sections (his audiovisual arm).He published his first comic book album (Tales from the Splatter Family) starring a psycho-killer maruja, and began a journey through different magazines in the world of comics, cinema and music such as Travelling, Trama, Subterfuge, Mundo Canalla, Kabuki, BELIO, El Balanzin'shormichormics, El Manglar, among others. In 2006 he opened his own blog (www.infraser.com) which he maintains today and in which he talks about cinema, comics, music and other cultural and current issues. He collaborates as a columnist in "The Popular Butane", a website that brings together free-thinking texts, and in the magazine "Cactus". In the magazine "Primera Línea" he has had his own section of interviews, "Charlas caníbales", since 2014. He has also published texts in cinema portals such as "Cine365", "Las horas persos", "We love cinema".. In 2008 he publishes the comic "Return my Secret" (Arsenico Cómics) and coordinates with Rubén Lardín the magazine "Interzona". With Chema García he creates the Diox series for "El Manglar" In 2009 he published with Astiberri the book-comic Cortocuentes, with illustrations by Chema García. It is a collection of short stories that count the maximum with the minimum. Crespo has been nominated to the Prize for Disclosure at the International Comic Salon in Barcelona in 2009, 2010 and 2011. With "Cortocuentes" he was nominated to the Awards for Best Screenplay and Best Work in Expocómic 2010. "Cortocuentes 2", also by Astiberri, saw the light in 2012 In 2014 he writes the comic "Unamune: Man and reason", with drawings by Alex Orbe. In 2015 he publishes "You are not a normal person" with Self-deception Books, a collection of stories and columns illustrated by several recognized cartoonists. In 2016 he is editor of the collective volume "Teresa Perales Comics" for Fundación Telefónica.In 2016 he publishes the comic "With you never" with Self-deception Books, in the same includes the fanzine "All I have said is lie" with illustrations by Klari Moreno. The presentation took place during the GRAF with Moderna de Pueblo.[1] In 2018 he publishes the column book 'Flan with Napalm', with illustrations by visual artist Raquel Meyers, from the hand of Self-deployment Books. He also sees the light of the book "100 films to see and give to the coconut", published by Yorokobu with drawings by Juan Díaz-Faes. In 2020, during the confinement, he coordinates and edits the webcomic PANZINE, the confined fanzine, with collaborators of weight and new talents.In addition, he is the author of the books The Hell Walking (Ed. Midons), around the film The Night of the Living Dead (George A. Romero, 1968) and Plastilina Cerebral (Animadrid), on the animation cinema of Pablo Llorens. He has also participated in the collective books "Very Funny Things. New American comedy", published by the International Film Festival of San Sebastián; Fantastic film and of Spanish terror 1900-1983, Cinema fantastica y de terror español. 1984-2004, Metal Hurlant y el cinema fantastica y Cronenberg. The mysteries of the organization, edited by the Week of Fantastic Film and Terror of San Sebastián; The children of Pulgarcito. From Bruguera to the current comic book: connections (Astiberri) and Roger Corman (Canary Film Library). Directed Exhibition Comic (2010 and 2011), within the framework of the Exhibition of Valencia, and other events such as DSFF (Digital Short Film Fest), short film festival realized in digital format. He has also curated various exhibitions of comics and cinema for festivals and institutions (Sitges, San Sebastián, Madrid, Bilbao, Getxo, Valencia...). Since 2013 he is the founder and one of the promoters of GRAF, a fair dedicated to the comics of author and independent edition, which has two annual editions in Barcelona and Madrid. Since 2016 he coordinates Thermal, graphic novel days and self-edition in Malaga. In 2020 he is part of the organization of Comic Barcelona, coordinating the section Comic Vision, among other works.Since 2014 he directs TRACKING Bilbao, festival around the multidisciplinary culture in the digital era that brings together audiovisual creators. He is advisor and programmer in Azkuna Zentroa (La Alhóndiga) of Bilbao and La Térmica of Malaga, with activities related to cinema and comics. He has collaborated in turn with the festival JA! of Bilbao, focused on literature and art with humour, and "Fun & Serious Game Festival", on video games. He collaborates with Virtualware, a technological company created in Bilbao with international projection. He is a founding member of the producer Arsenico P.C., now Sayaka Productions, along with Nacho Vigalondo, Koldo Serra, Borja Cobeaga and Nahikari Ipiña. He has directed and/or produced video clips (for groups like Fangoria, Deluxe, El somêm de Morfeo, Stopa, Zodiacs, Remate, Help Me Devil, Pantones, etc.) and numerous spots. With the direction of "Ay, Haiti!" by Carlos Jean, he took the prize for the Best Videoclip of the Year of the 40 Majors. He has produced short fiction and documentary (Avant Petalos Grellados, "Kinky Hoodoo Voodoo", Marisa, "A street Four stations", etc.), has collaborated in the series What the saddest life and on television in José Mota's time, and has coordinated the production and creativity of events for companies like Microsoft. In 2012 he directed "SUPERPUSSIES", theatre for Calle 13 (Universal), a work written by M. A. Martín. At the end of 2013 he participates in the collective feature film #SEQUENCE with the piece "A Children's Tale for Adults".In 2014 he directs, produces and co-writes the film Neuroworld, based on M's imaginary A. Martín, a #littlesecretfilm by Calle 13 that has participated in numerous festivals (Fant, Sitges, Gijón, Mexico...).The winner of the Public Award at the FKM festival in A Coruña.In 2014 he is awarded the Aixe Getxo Prize in the visual arts section.In 2019 he directs and writes the Gala de Inauguration de Festival de Cine de San Sebastián, Zinemaldia.In 2020 he directs the series "'Encrucija' for The Mediapro Studio, based on real experiences of Red Cross volunteers.In turn he signs the eighth chapter of the "Caminantes" (Mediapro, Orange) series.He directs and presents the radio program, also available in podcast format, "The Cannibal Hour" for Bi FM, where he interviews with personalities related to the image, drawings, writers, filmmakers, filmmakers, musicians.. He has exhibited his work on numerous occasions in cities such as Madrid, Barcelona, Bilbao or Moscow.As an occasional DJ he has clicked in different rooms and events under the pseudonym "Brusko Dj", or with Koldo Serra ("Dj Phibes") under the common name of "2 Mary Djs" ("Txumaris"): Rock Star, Fever, Tupperware, Madklyn, Sitges festival, San Sebastian, FANT, Almería, La Risa de Bilbao, etc. Hikikomori
Nara doesn't leave her bedroom. She lives in voluntary isolation and narrates her confinement online until everyone is forced to stay in their homes.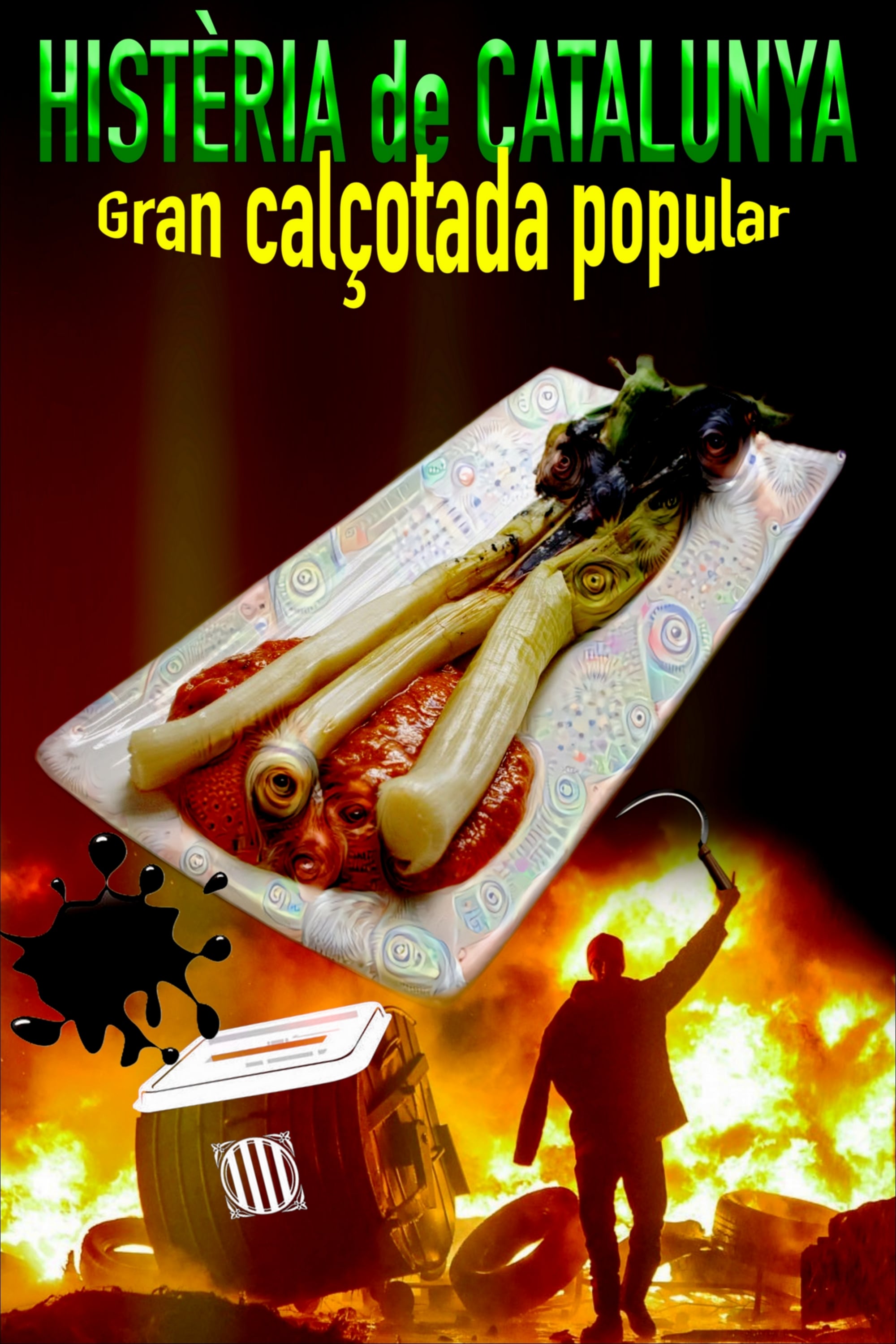 Histèria de Catalunya
A punk documentary which is, at the same time, a history of Catalonia, an analysis of its political situation in 2017, a comic lamentation on the milestones of the Procés —the broken, unsuccessful pat...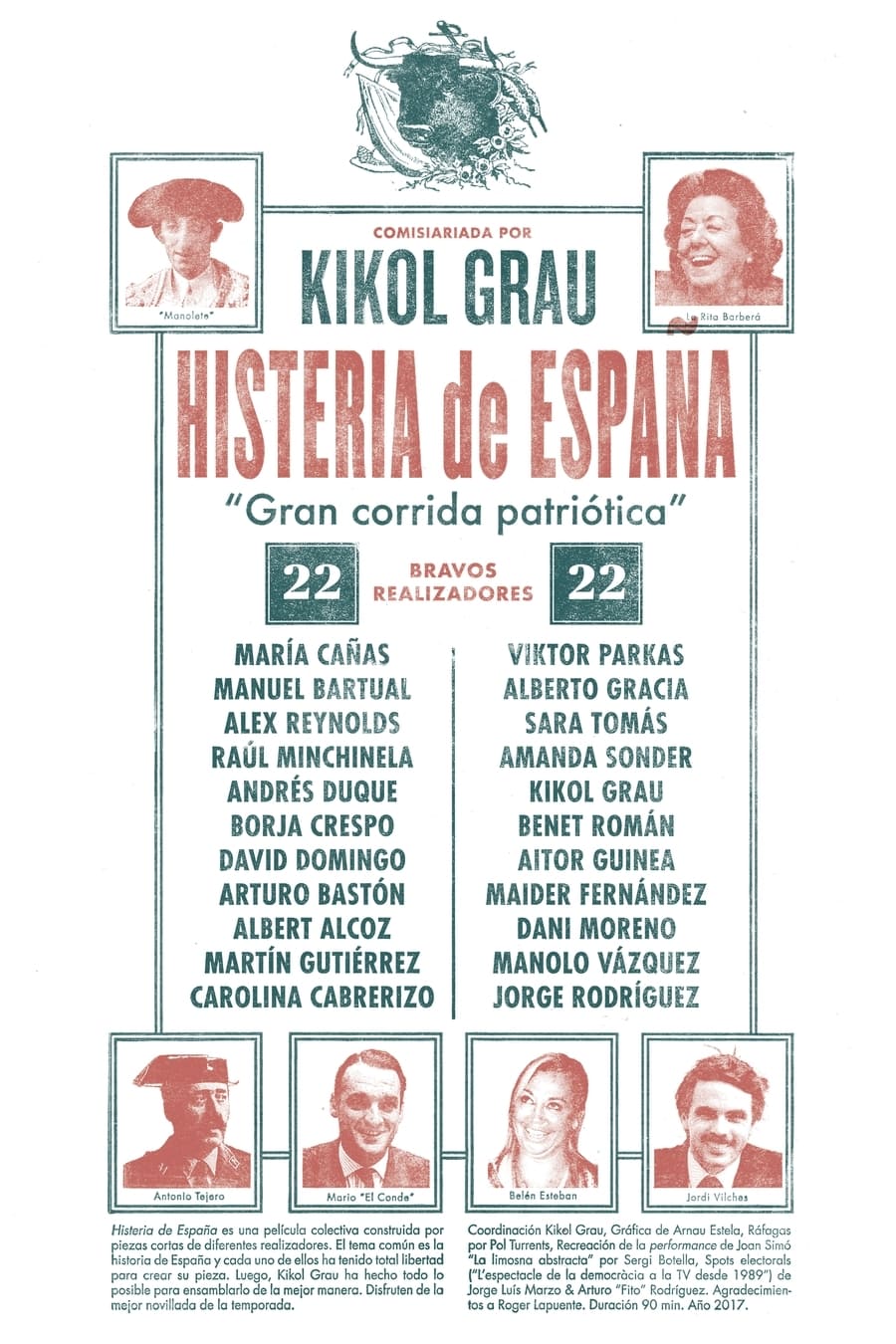 Histeria de España
A collective effort about the recent history of Spain. A distorting mirror, a radiography, a rotten but exquisite corpse: the blood, the sweat, the dandruff of a country in the shape of a large and ex...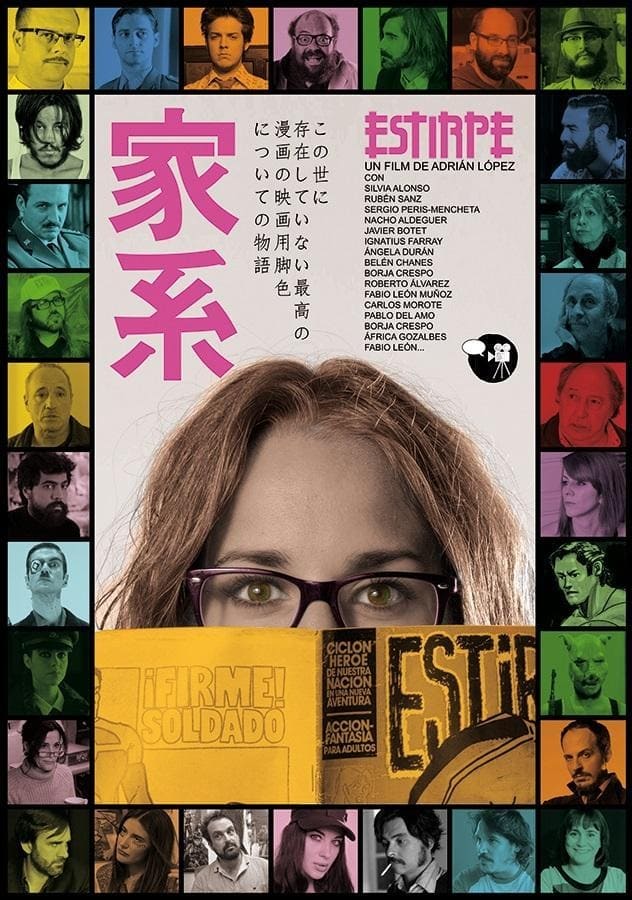 Estirpe
1969-"Estirpe", was the first Spanish graphic novel by a troubled youngster under a pseudonym. He mysteriously disappeared after that. 44 years later, a production company that wanted to adapt it to t...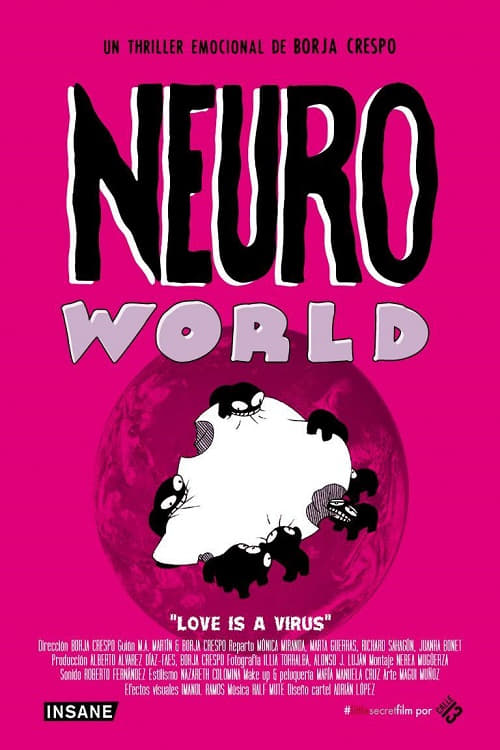 Neuroworld
Nothing is what it looks like. Everything is possible. Emotional parasyte dance in a mask play. Monika and Kristina are flatmates and maybe friends. One of the two is a famous YouTuber. One gun, two g...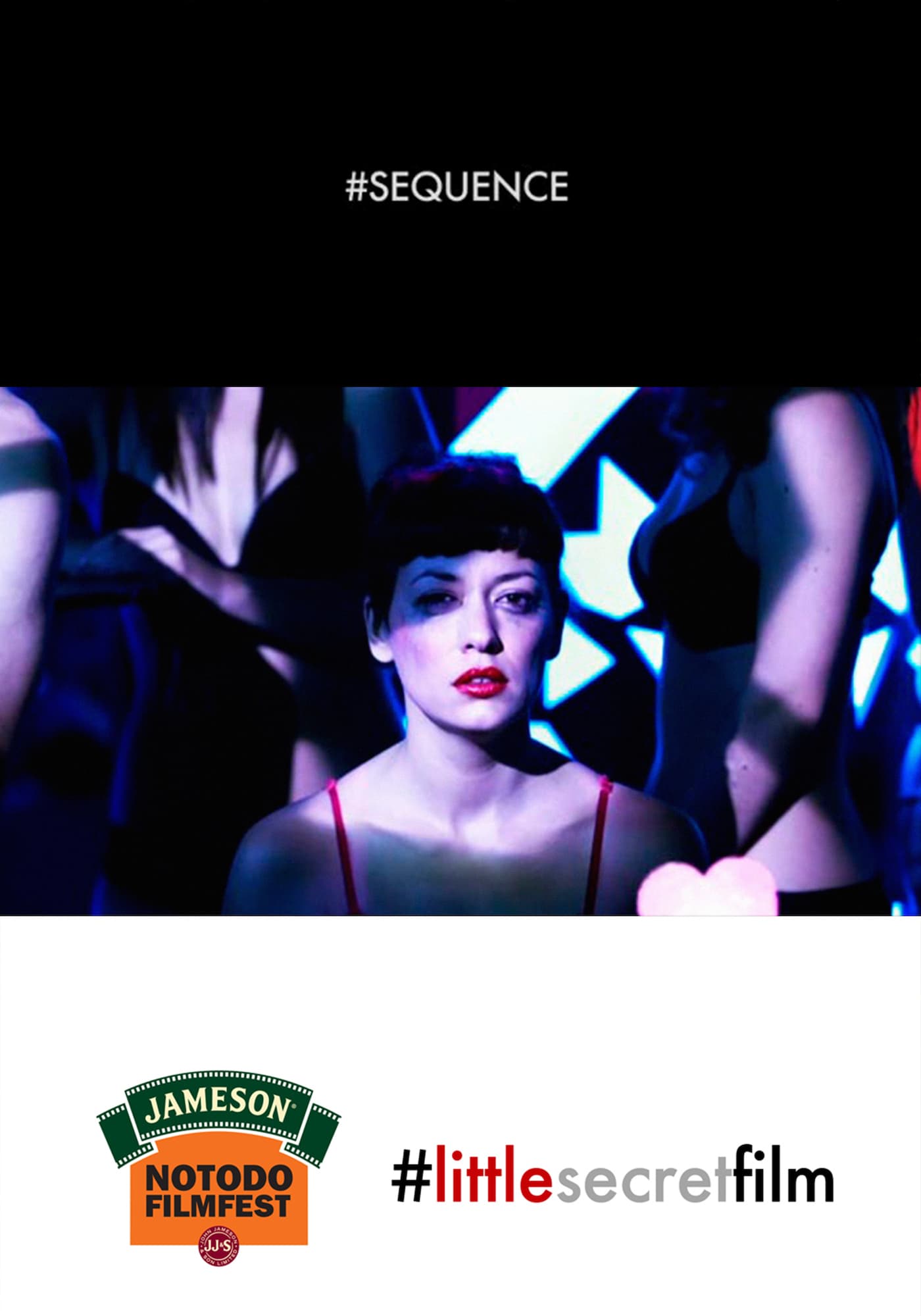 #Sequence
#Sequence is a collective feature film that was shot and released in a single day, December 21, 2013, on the occasion of the celebration of the shortest day [ED + C]. Montxo Armendáriz coordinates is...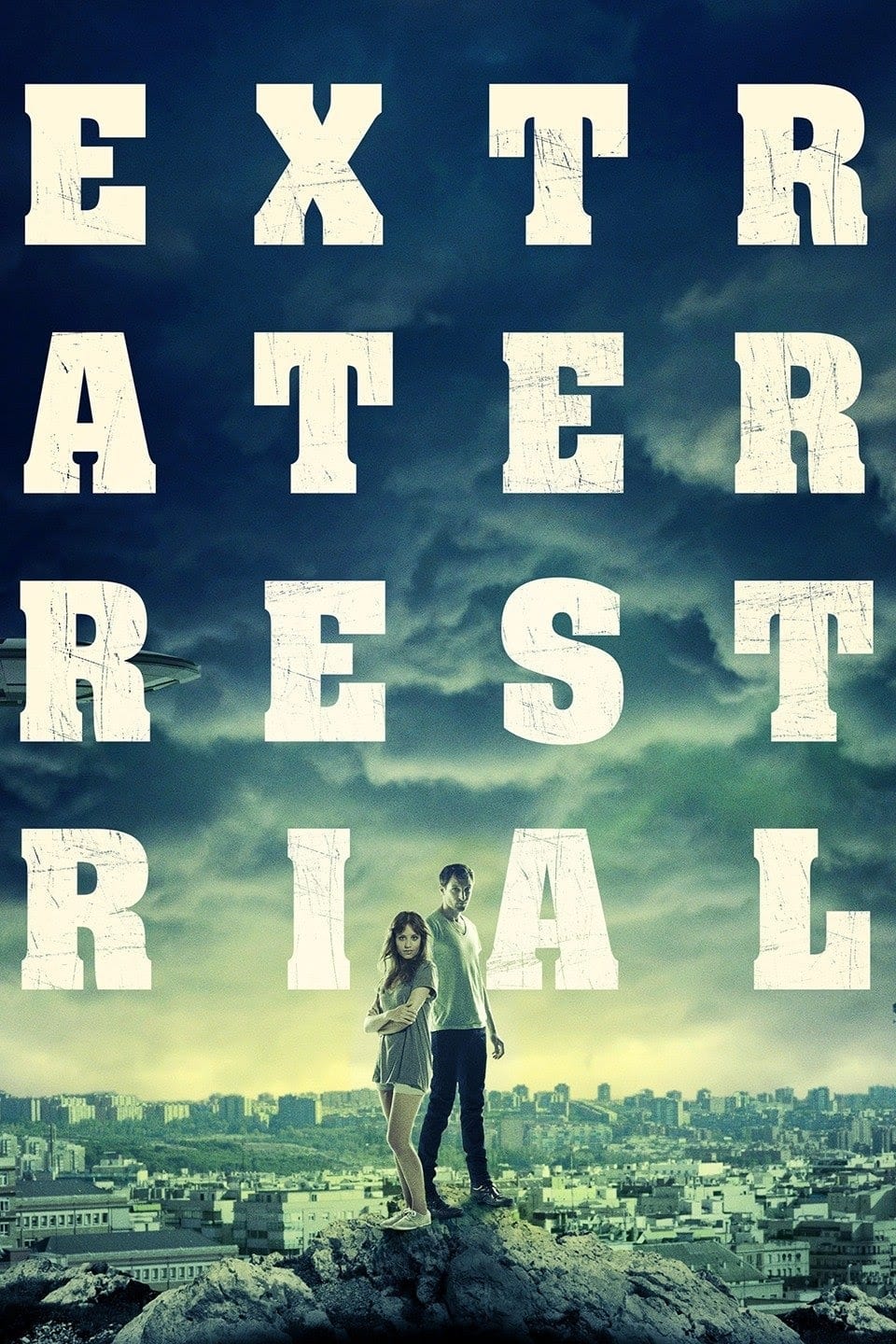 Extraterrestrial
Everyone knows what to do if the sky is full of unexplained objects: run as fast as you can. If the invasion started while you are in the flat of the girl of your dreams, what would happen? Snuff 2000
Two disquieting characters dressed in rubber suits and wearing old rubber masks shoot peculiar movies in which they actually kill real people to attain a supposed satisfaction from the viewer.