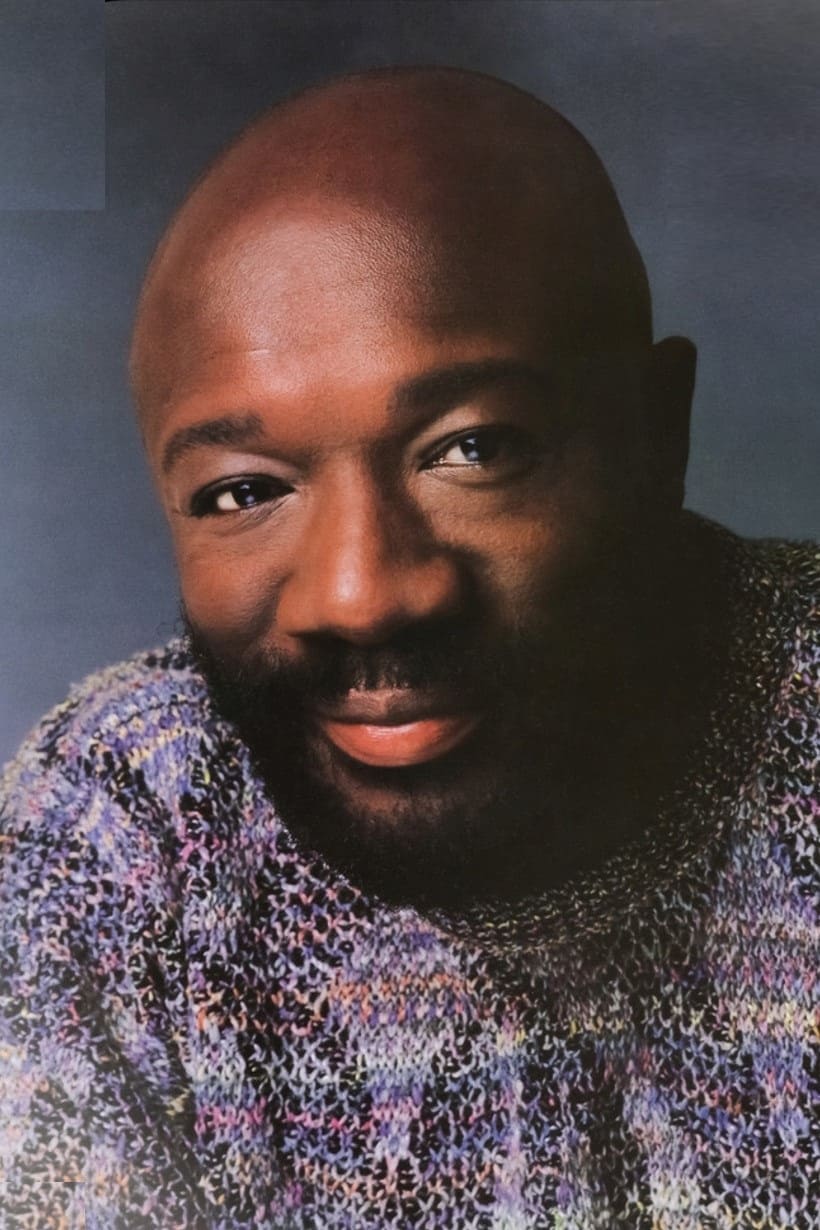 Biography
Isaac Lee Hayes Jr. (August 20, 1942 – August 10, 2008) was an American singer, songwriter, actor, composer and producer. He was one of the creative forces behind the Southern soul music label Stax Records, where he served both as an in-house songwriter and as a session musician and record producer, teaming with his partner David Porter during the mid-1960s. Hayes and Porter were inducted into the Songwriters Hall of Fame in 2005 in recognition of writing scores of songs for themselves, the duo Sam & Dave, Carla Thomas, and others. In 2002, Hayes was inducted into the Rock and Roll Hall of Fame."Soul Man", written by Hayes and Porter and first performed by Sam & Dave, was recognized as one of the most influential songs of the past 50 years by the Grammy Hall of Fame. It was also honored by The Rock and Roll Hall of Fame, by Rolling Stone magazine, and by the Recording Industry Association of America (RIAA) as one of the Songs of the Century. During the late 1960s, Hayes also began a career as a recording artist. He had several successful soul albums such as Hot Buttered Soul (1969) and Black Moses (1971). In addition to his work in popular music, he worked as a composer of musical scores for motion pictures.Hayes was known for his musical score for the film Shaft (1971). For the "Theme from Shaft", he was awarded the Academy Award for Best Original Song in 1972. This made him the third black person, after Hattie McDaniel and Sidney Poitier, to win an Academy Award in any competitive field covered by the Academy of Motion Picture Arts and Sciences. Hayes also won two Grammy Awards for that same year. Later, he was given his third Grammy for his music album Black Moses.In 1992, Hayes was crowned honorary king of the Ada region of Ghana in recognition of his humanitarian work there. He acted in motion pictures and television, such as in the movies Truck Turner and I'm Gonna Git You Sucka, and as Gandolf "Gandy" Fitch in the TV series The Rockford Files (1974–1980). He voiced the character Chef from the animated Comedy Central series South Park from its debut in 1997 until 2006. His influences were Percy Mayfield, Big Joe Turner, James Brown, Jerry Butler, Sam Cooke, Fats Domino, Marvin Gaye, Otis Redding, and psychedelic soul groups like The Chambers Brothers and Sly and the Family Stone.On August 5, 2003, Hayes was honored as a BMI Icon at the 2003 BMI Urban Awards for his enduring influence on generations of music makers. Throughout his songwriting career, Hayes received five BMI R&B Awards, two BMI Pop Awards, two BMI Urban Awards and six Million-Air citations. As of 2008, his songs had generated more than 12 million performances.
Early Life
Isaac Lee Hayes Jr. was born in Covington, Tennessee, the second child of Eula (née Wade) and Isaac Hayes Sr. After his mother died young and his father abandoned his family, he was raised by his maternal grandparents, Mr. and Mrs. Willie Wade Sr. The child of a sharecropper family, he grew up working on farms in the Tennessee counties of Shelby and Tipton. At age five Hayes began singing at his local church; he taught himself to play the piano, Hammond organ, flute, and saxophone.Hayes dropped out of high school, but his former teachers at Manassas High School in Memphis encouraged him to complete his diploma, which he did at age 21. After graduating from high school, Hayes was offered several music scholarships from colleges and universities. He turned down all of them to provide for his immediate family, working at a meat-packing plant in Memphis by day and playing nightclubs and juke joints several evenings a week in Memphis and nearby northern Mississippi. His first professional gigs, in the late 1950s, were as a singer at Curry's Club in North Memphis, backed by Ben Branch's houseband.
Filmography
Information
Known for
Acting
Gender
Male
Birthday
1942-08-20
Deathday
2008-08-10 (65 years old)
Birth name
Isaac Lee Hayes Jr.
Place of birth
Covington, United States of America
Religion
Scientology
Children
Isaac Hayes III
Citizenships
United States of America
Also known as
Ike, Isaac Lee Hayes Jr., The Black Moses
Awards
IAS Freedom Medal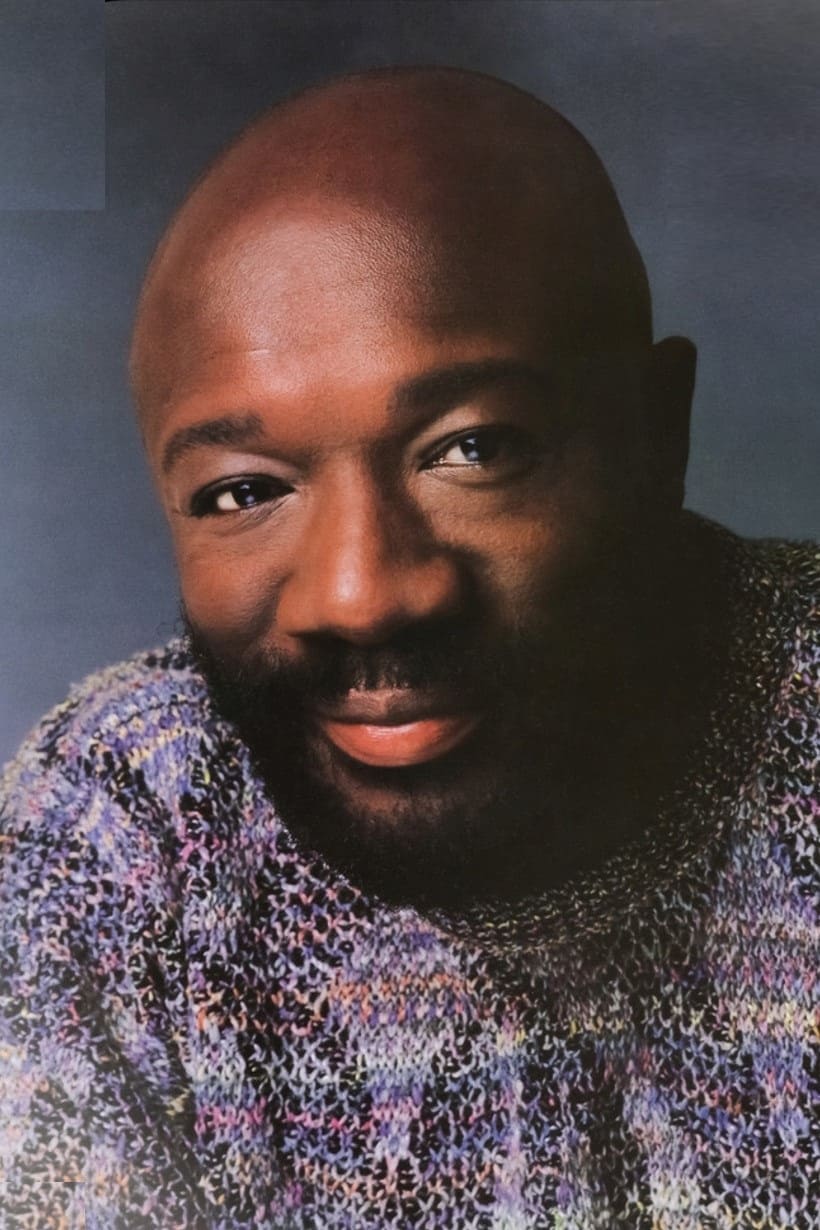 Isaac Hayes
Check gifts on Amazon