Discover Movies and TV shows that fit You with our Mobile Application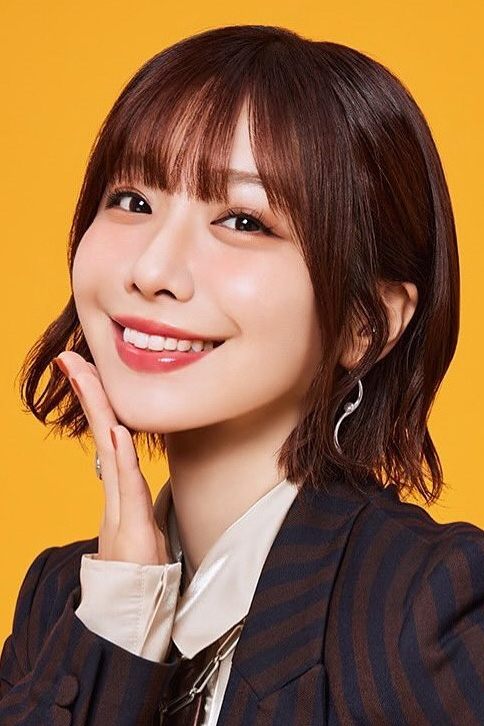 Aimi
Known For: Acting · Birthday: 1991-12-25 (29 years old) · Place of Birth: Hyogo, Japan
Also Known As: 寺川爱美 · Aimi Terakawa
Gifts & Merchandise on Amazon
Biography
Her Real name "Aimi Terakawa". Professionally known under the mononym Aimi (愛美 Aimi) is a Japanese voice actress and singer from Hyōgo Prefecture who is affiliated with the talent agency Hibiki. After aspiring to become an entertainer for part of her life, she started her singing career in 2011 after winning an audition to become part of the Tantei Opera Milky Holmes franchise. That same year, she made her solo music debut with the release of her first single "Tenshi no Clover"; the title song was used as the opening them to the anime series Astarotte no Omocha!. Aimi is a member of the singing unit Feathers, together with fellow voice actress Ayasa Itō. She is also the voice of the idol Julia in the game The Idolmaster: Million Live!, and the voice of Kasumi Toyama in the multimedia franchise BanG Dream!; Aimi also performs live as part of the in-universe band Poppin'Party.
TV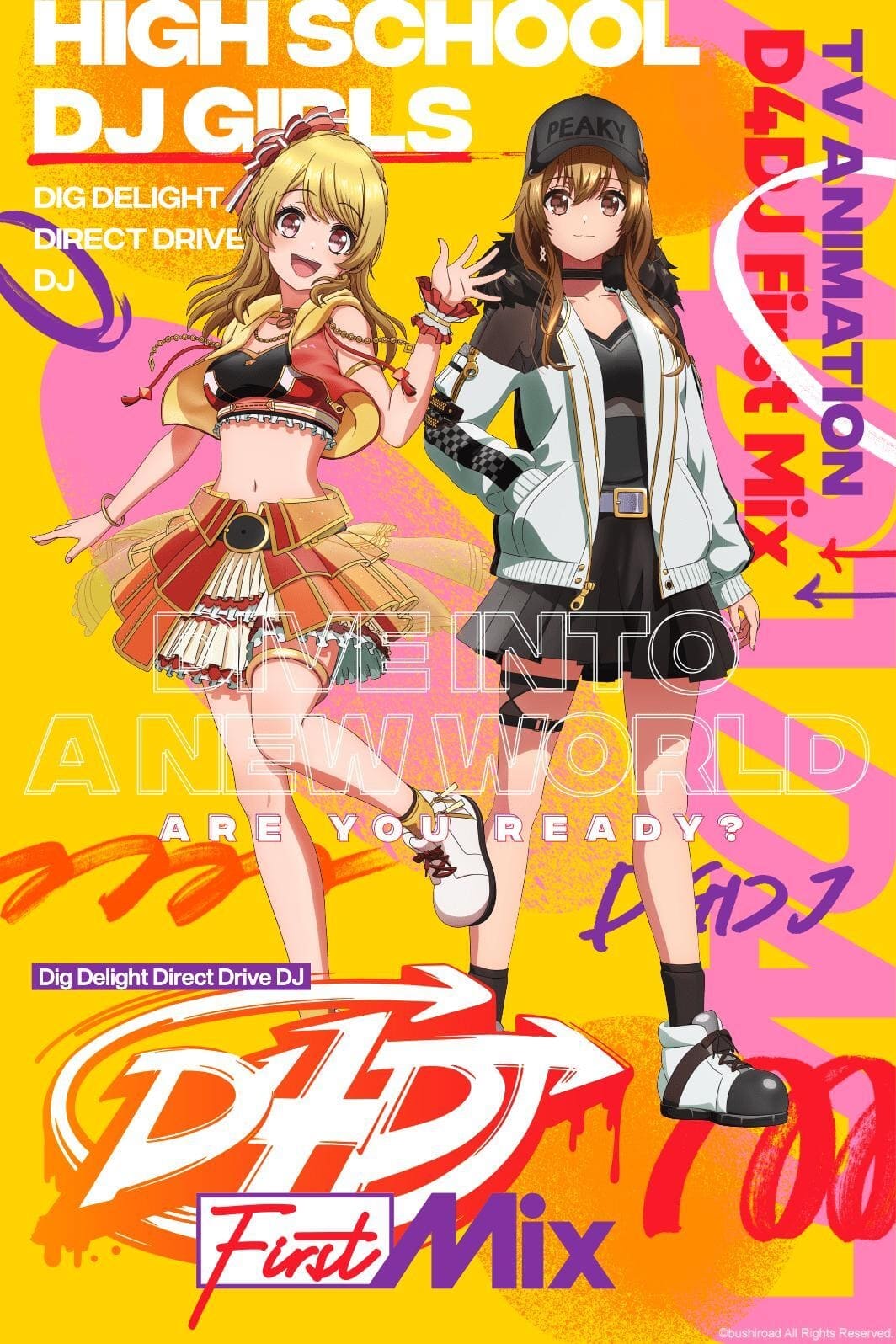 D4DJ First Mix
Rinku Aimoto, who has a habit of saying "Happy Around!", has moved back to Japan from abroad, where she works at Yoba Academy where DJing is popular. She was moved by a DJ concert she saw there and de...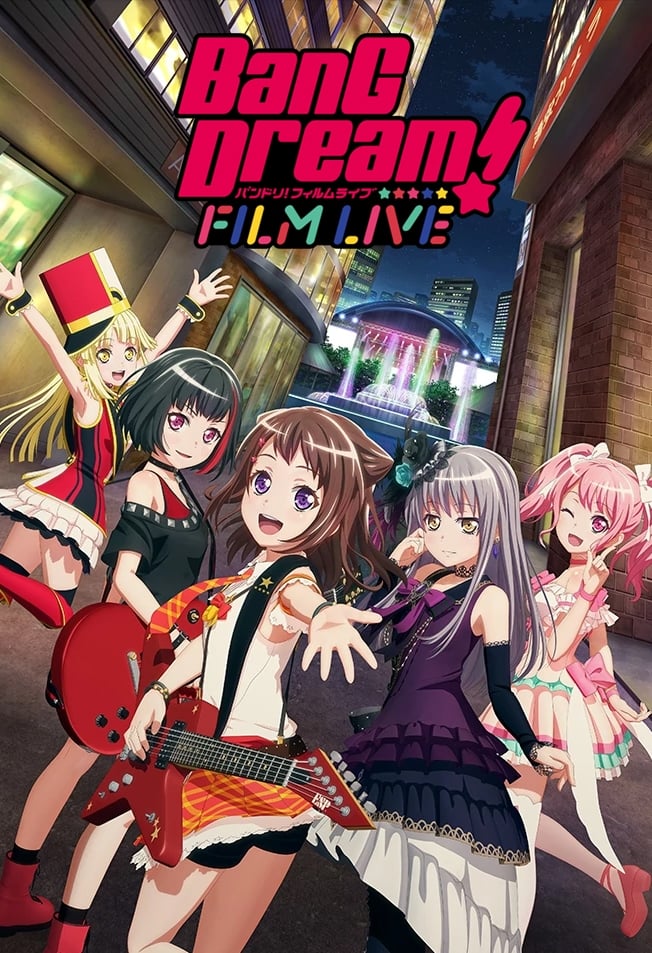 Bang Dream! Film Live
Five bands all have their sights set on stardom as they take the stage in the Bang Dream series' first theatrical anime.
TV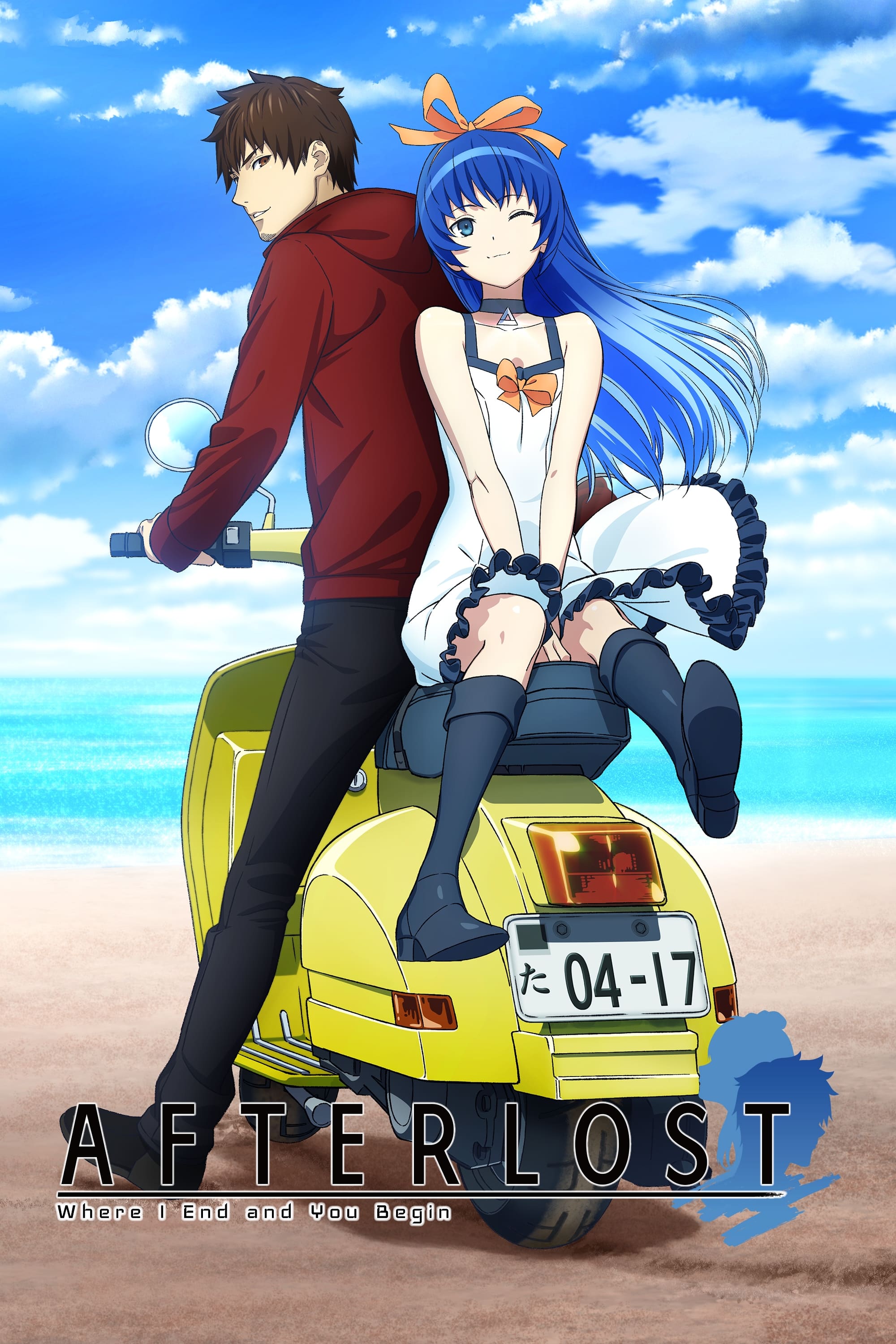 Afterlost
One day, a city suddenly disappears. Takuya, a professional by-the-contract courier and lone wolf, meets Yuki, the only survivor from the city's extinction. The two rely on a message from Yuki's fathe...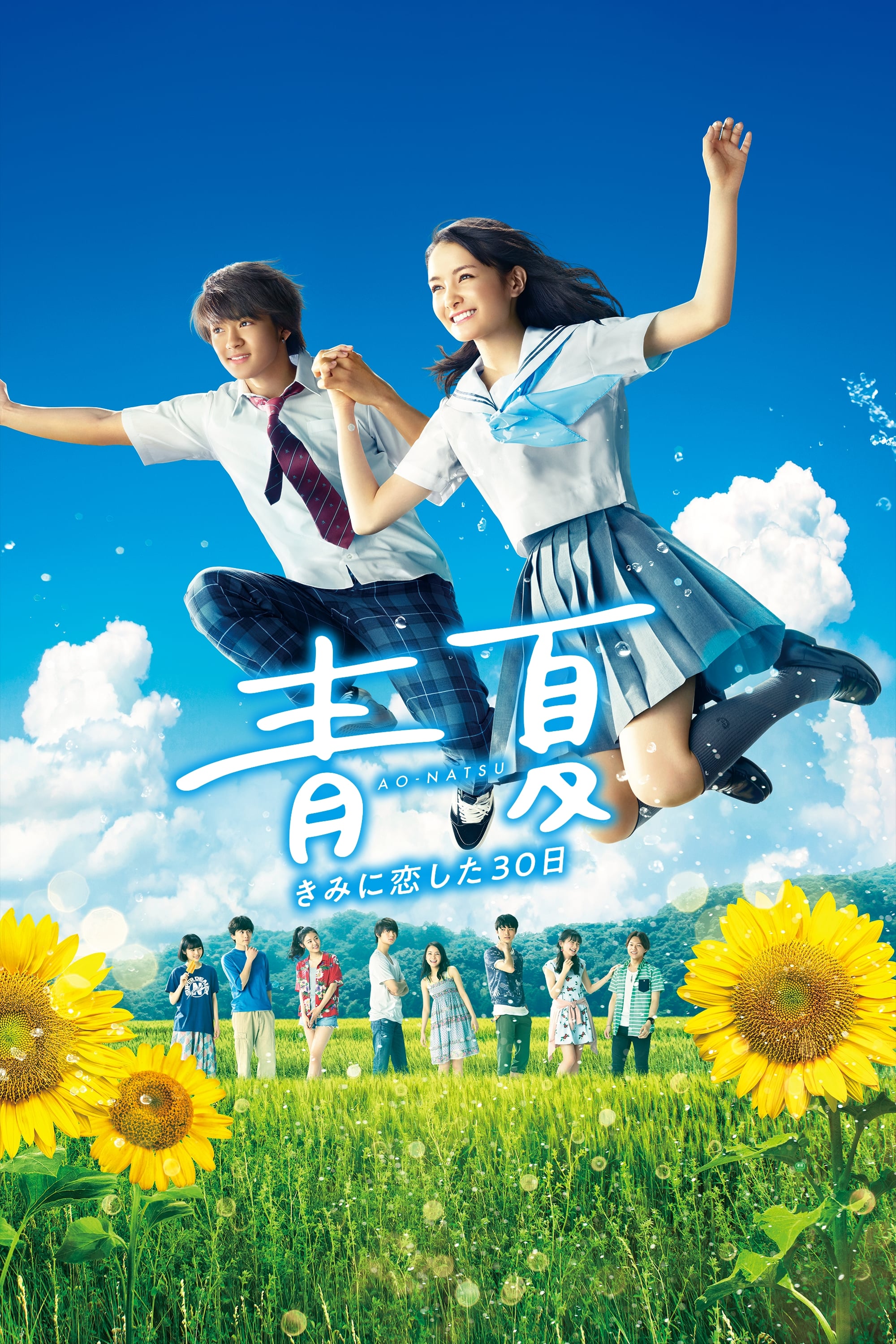 Blue Summer
Rio is a high school student in Tokyo. Her mother tells her she will spend the summer in the countryside. There, she meets Ginzo. He is a high school student and handsome. They fall in love.
TV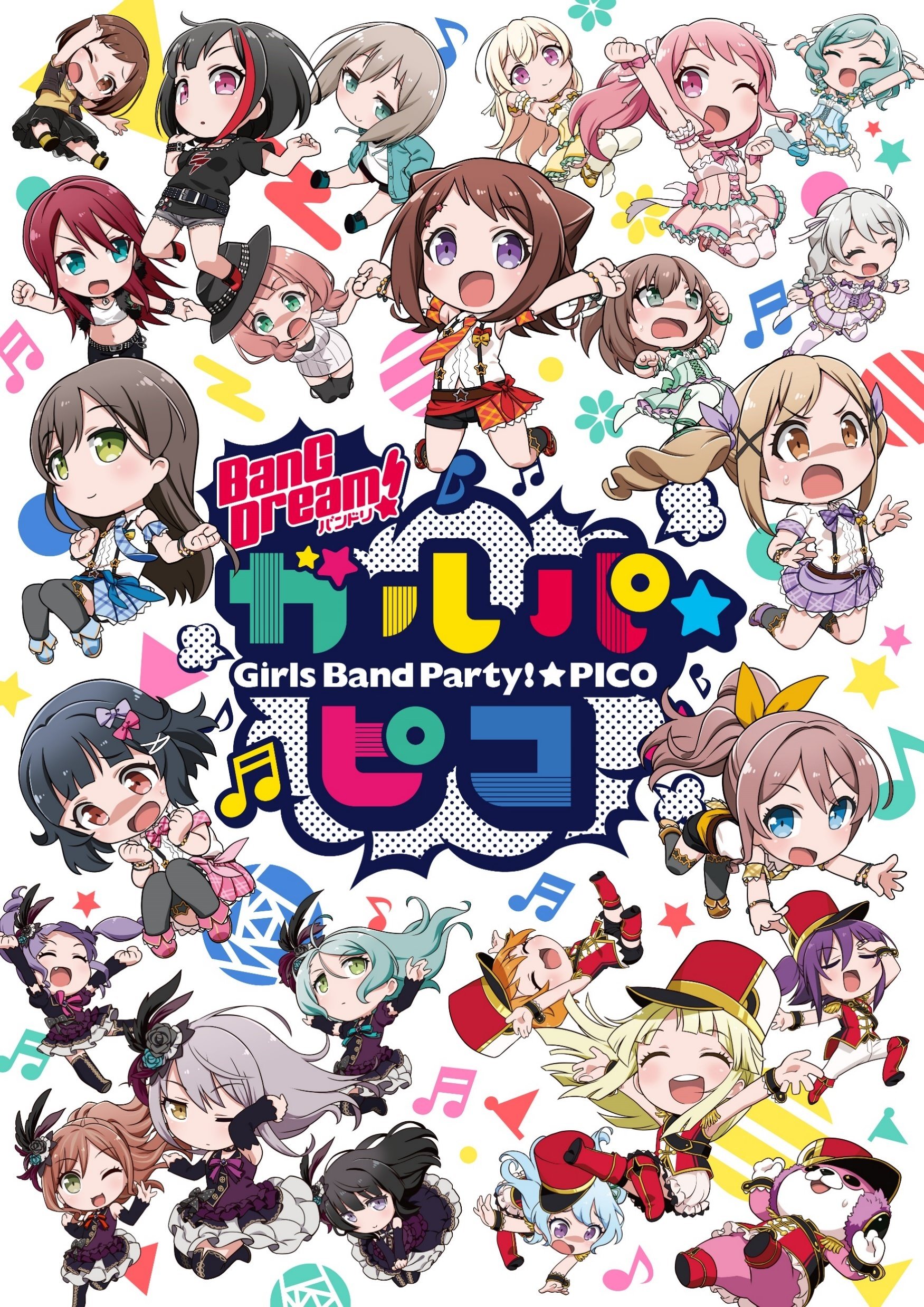 BanG Dream! Girls Band Party!☆PICO
BanG Dream! Girls Band Party!☆PICO, or simply GARUPA☆PICO, is a mini-anime series featuring the characters from the smartphone game Girls Band Party!
TV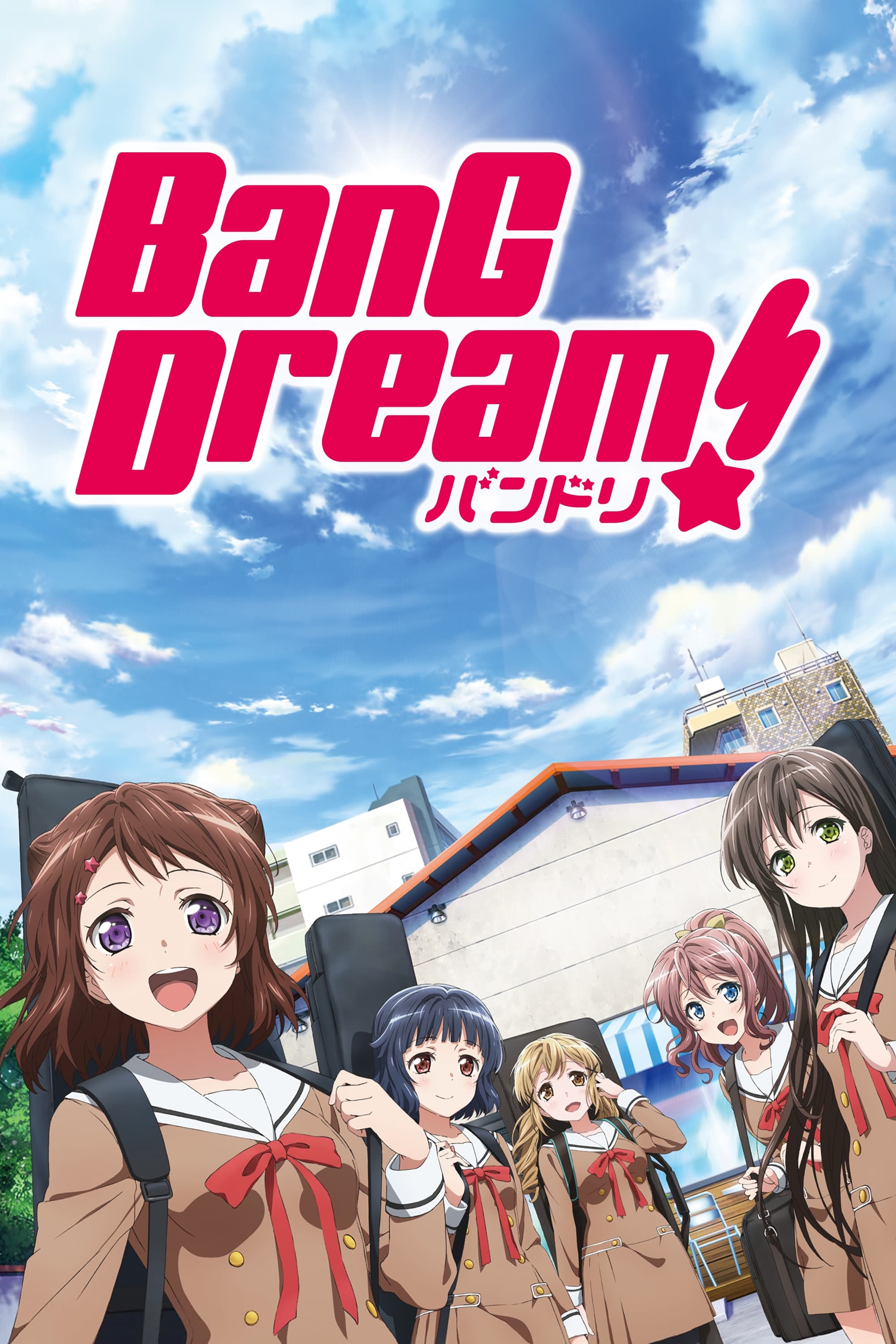 BanG Dream!
Kasumi Toyama has always been looking for the "Star Beat", a sparkling and exciting sound she heard while looking up at the night sky. After getting into high school, Kasumi found a "star-shaped guita...
TV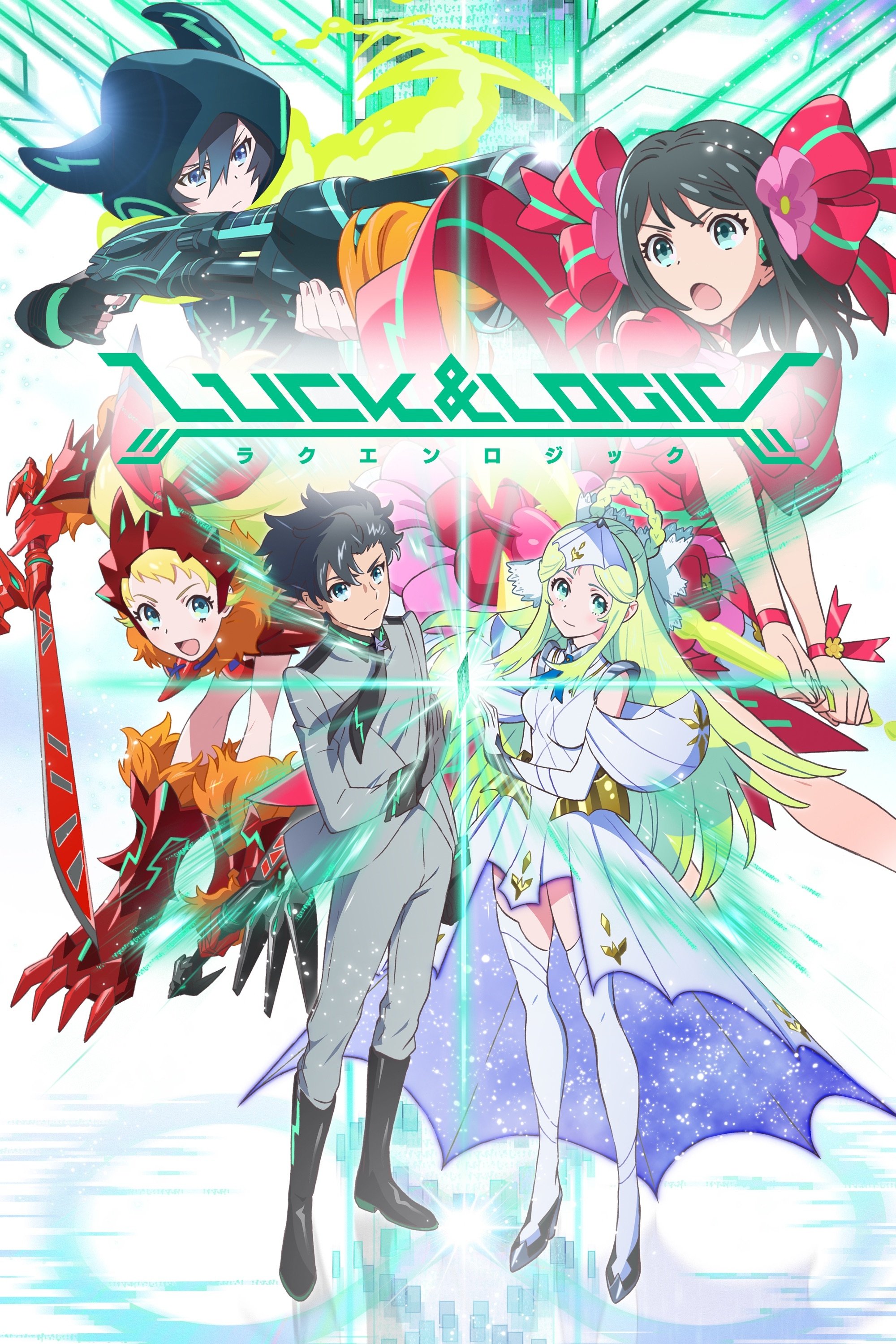 Luck & Logic
L.C took place in the year. People were faced with a sudden crisis. The land of legend had come to a close after a hundred years of war. The gods who lost the war found a new place to live in Septpia,...
TV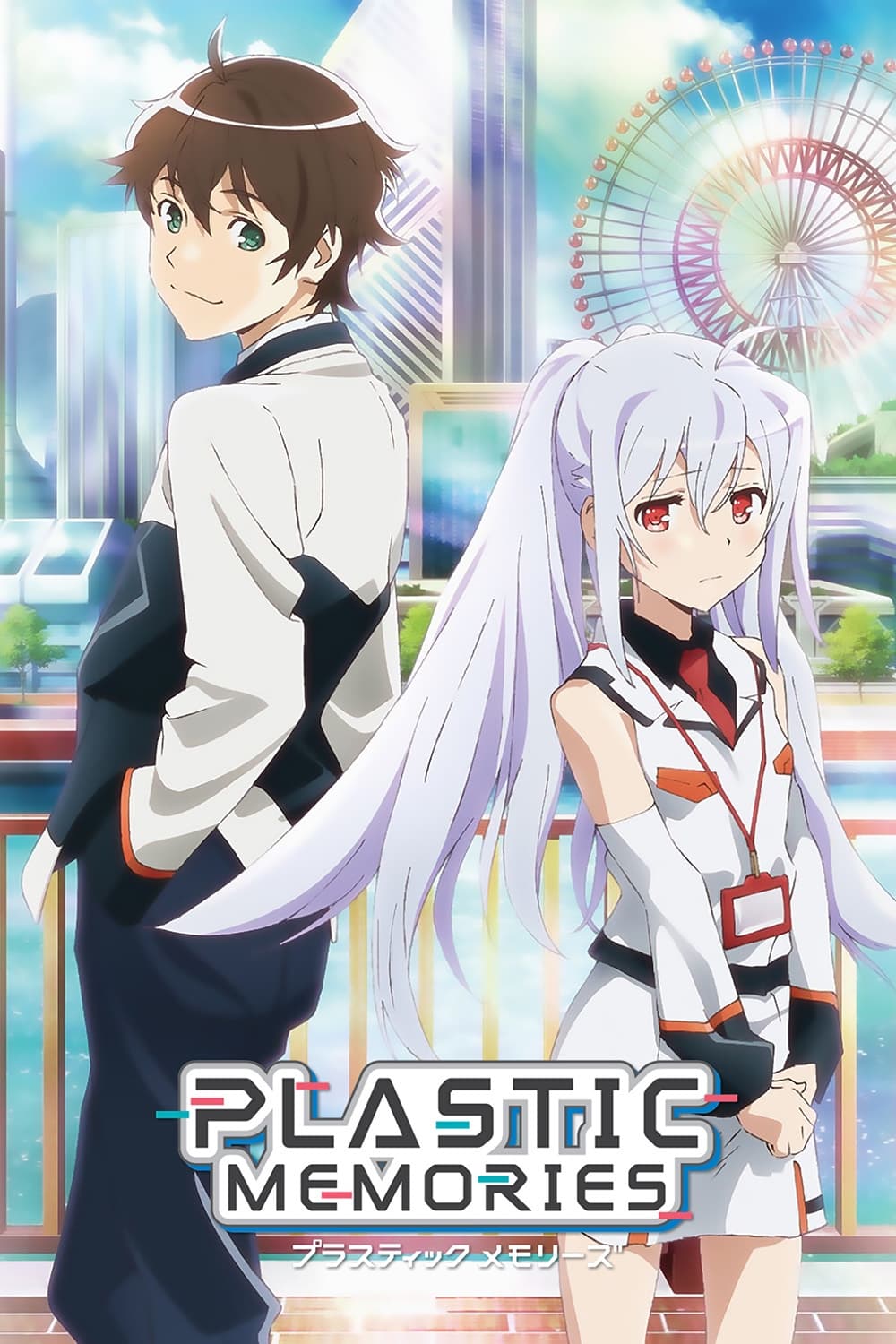 Plastic Memories
Tsukasa Mizugaki, who failed his college entrance exams, was offered a position at the renowned SAI Corporation, which is known for its production and management of Giftia, androids that possess human...
TV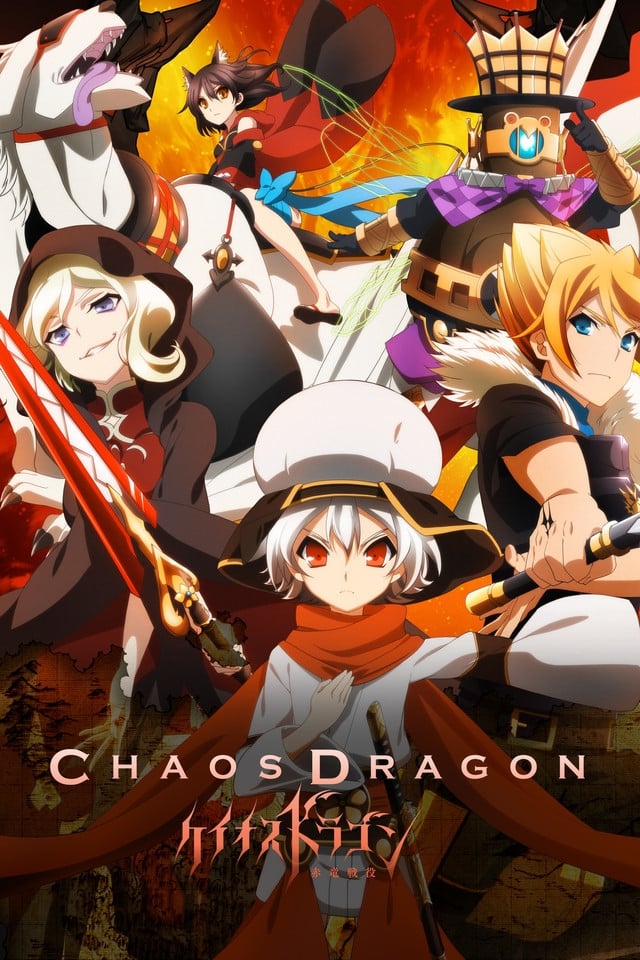 Chaos Dragon: Sekiryuu Sen'eki
The Year of Dazzling is 3015 and the story takes place in Huanli. The world is going to be torn apart due to the constant war between the two countries. The island country of Nil Kamui lost its indepe...
TV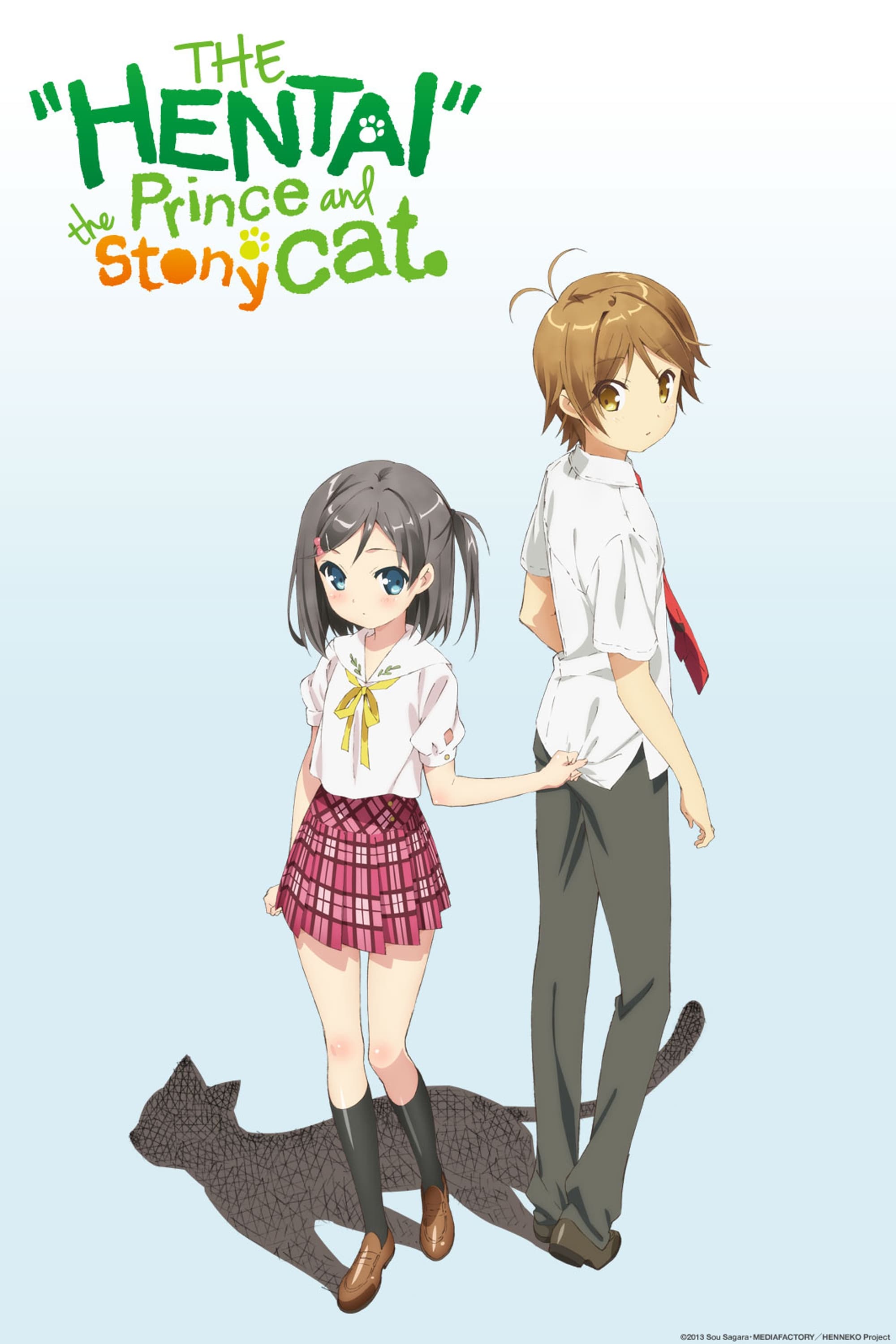 The "Hentai" Prince and the Stony Cat
Yōto Yokodera is a perverted schoolboy who is unable to express his true feelings freely. After hearing about the wish-granting Stony Cat, he decides to try and make an offering to lose his facade, on...
TV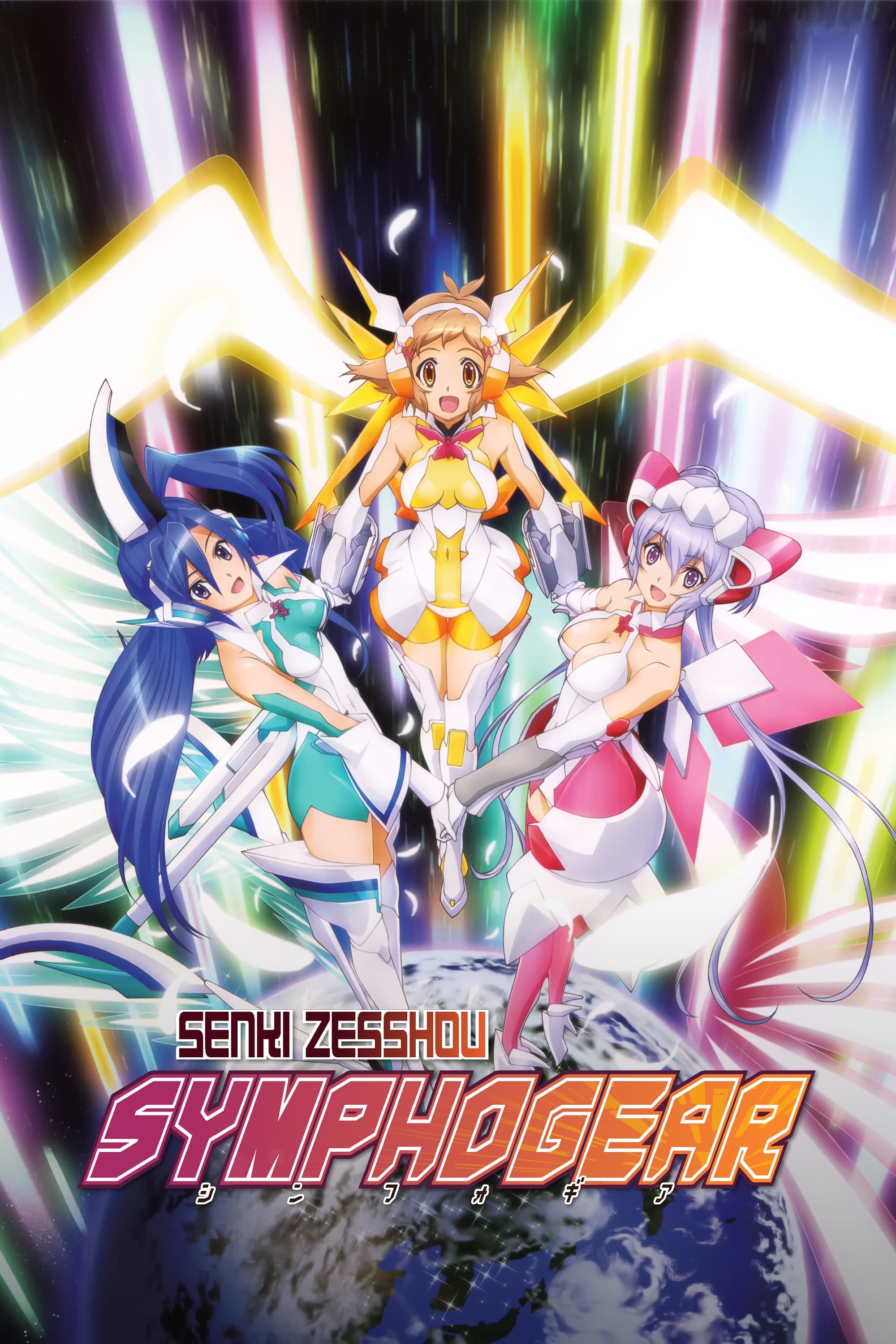 Symphogear
During a concert by idol group ZweiWing, an alien force known as the Noise attack the stage. Group members Tsubasa Kazanari and Kanade Amou suppress the attack using their Symphogear armor, but despit...
TV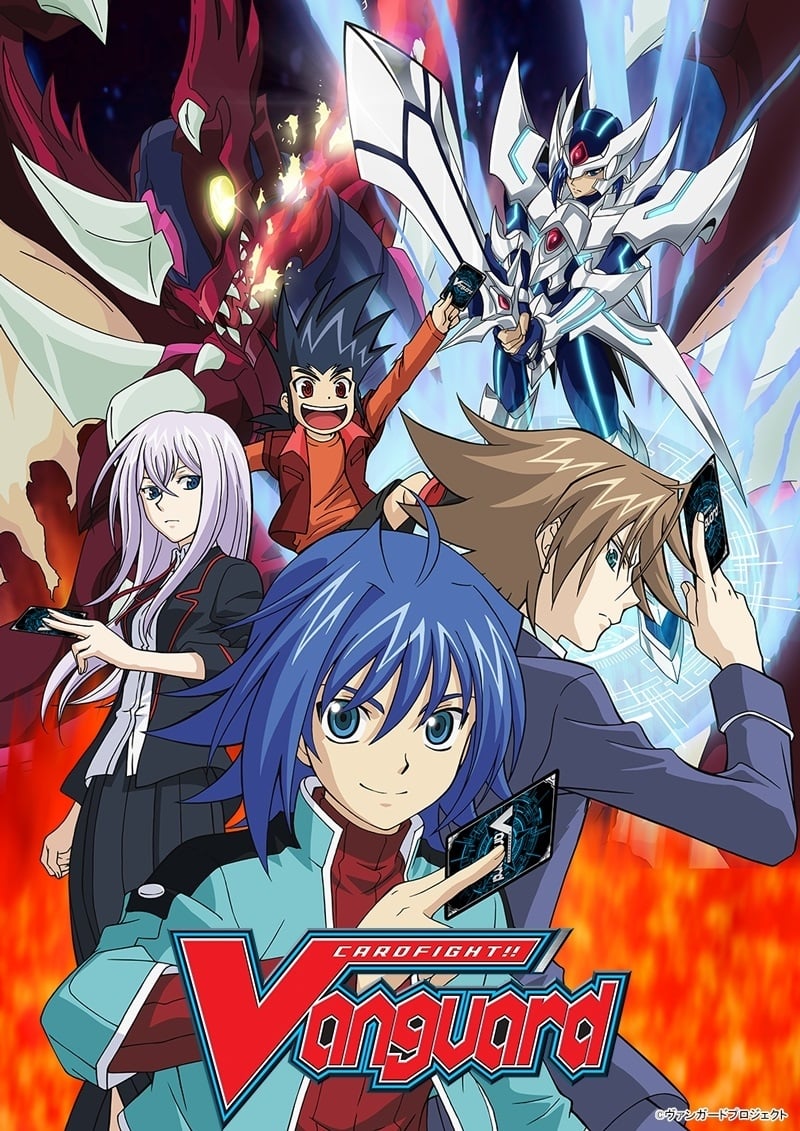 Cardfight!! Vanguard
Cardfight!! Vanguard is a Japanese media franchise created in collaboration between Akira Itō, Satoshi Nakamura, and Bushiroad president Takaaki Kidani. An anime television series was produced by TMS ...