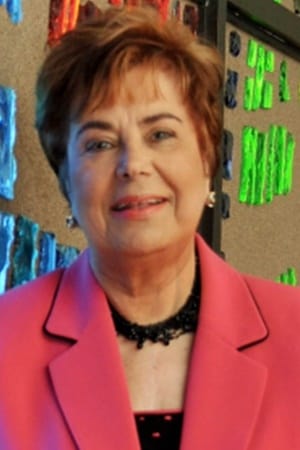 Biography
Myrna Casas (born January 2, 1934, San Juan, Puerto Rico) is a Puerto Rican experimental playwright, director, actress and theatre scholar. She is the co-founder and artistic director of the company Producciones Cisne.
Early Life
Casas was born in San Juan to Carmen Busó Carrasquillo and Sixto Casas Semidei. She studied Drama at Vassar College, graduating in 1954, and earned a master's degree in acting at Boston University in 1961. She went on to study at New York University where she obtained a doctorate in Theatre education in 1974. ¡Qué suba el telón!
Highlights the importance of integrating the arts into school curriculum, and particularly raises the question: what is the impact of musical theatre in Puerto Rican youth? The Escape
The Orama Family, coffee growers for generations in the central mountain region of Puerto Rico, cherish their traditions and their famous gourmet coffee. The entire household is abuzz preparing for th... El color de la guayaba
Bautista is a taxicab driver that has been rented by a woman named Ada. Ada wants him to drive her to the other side of the island with the condition that he doesn't take any other passengers and that... Las dos caras de Jano
It's December, but the people of San Juan aren't feeling the Christmas spirit. A serial killer has snuffed the life out of some of the most renowned bachelors. A doctor, a dentist, a social columnist ... Desamores
There has been a grave massacre within a highly successful insurance company in Puerto Rico. The owners, a married couple, have been slaughtered along with their employees. While the police are invest... Amores extremos
Aurora, a renowned and talented Spanish painter, travels to Puerto Rico accompanying her boyfriend Mauricio, who must be reunited with his family after many years. The visit will generate chaos and wi... La gringa
Raised in New York, Marilyn Morales returns to Puerto Rico to claim an inheritance. Her obsession with Marilyn Monroe, dressing and acting like her, creates a clash of acceptance with the residents of... Angelito mío
Heaven is in chaos. God left for Earth to seek faith and hope in humanity. San Wichón stays in charge of the Celestial Senate and, in his campaign for the governorship, things get out of control. Dis... Linda Sara
Facing financial ruin, four siblings decide to sell the valuables within their mother's house, without telling her and by embellishing their history.