Biography
Jonathan Kimble Simmons (born January 9, 1955) is an American actor. In television, he is known for playing Dr. Emil Skoda on the NBC series Law & Order, Vernon Schillinger on the HBO series Oz, and Assistant Police Chief Will Pope on TNT's The Closer. From 2017 to 2019, he starred as Howard Silk in the Starz series Counterpart.His film roles include J. Jonah Jameson in Sam Raimi's Spider-Man trilogy (2002–2007), and music instructor Terence Fletcher in Whiplash (2014) for which he won an Academy Award for Best Supporting Actor. He is known for voicing Cave Johnson in the video game Portal 2 (2011), Tenzin in The Legend of Korra (2012–2014), Stanford "Ford" Pines in Gravity Falls (2015–2016), Kai in Kung Fu Panda 3 (2016), Mayor Lionheart in Zootopia (2016) and the titular character in Klaus (2019). He reprised his role as Jameson in various Marvel media unrelated to the Sam Raimi trilogy, including multiple animated series and the Marvel Cinematic Universe film Spider-Man: Far From Home (2019). He has also appeared in a series of commercials for Farmers Insurance, and also voices the Yellow M&M. He also starred in the third season of the IFC comedy series Brockmire. In 2020, he had a recurring role on the Apple TV+ miniseries Defending Jacob as Billy Barber.Simmons's performance in Whiplash received widespread critical acclaim and earned him many accolades, including the Academy Award, Golden Globe Award, Screen Actors Guild Award, Critics' Choice Award and BAFTA Award for Best Supporting Actor.
Personal Life
Simmons and his wife, Michelle Schumacher, have two children. Their daughter, Olivia Simmons, has appeared in two films, The Only Good Indians, which was released in 2009, and I'm Not Here, from 2017. Son Joe Simmons has also made occasional appearances in low-budget films. Simmons admits in an interview that he encouraged their interest in acting.Simmons is an avid fan of the Detroit Tigers. He threw the ceremonial first pitch for the Tigers on April 6, 2015, for Opening Day. He played the Tigers' manager in For Love of the Game (1999). He is also a fan of the Ohio State Buckeyes, having spent his formative years in Ohio.Simmons is a member of Phi Mu Alpha Sinfonia, the men's music fraternity, and was initiated in 1975 at the University of Montana.During Mardi Gras 2018, Simmons was awarded King of Bacchus by the Krewe of Bacchus.
Early Life
Simmons was born on January 9, 1955, in Grosse Pointe, Michigan, a suburb of Detroit, the son of Patricia (née Kimble), an administrator, and Donald William Simmons, a music teacher at Parcells Middle School. One of three children, Simmons attended Ferry Elementary School in Grosse Pointe Woods. In 1965, when he was 10 years old, his family moved to Worthington, Ohio, a suburb of Columbus, Ohio. From 1970–1972, Simmons attended Worthington High School, where he participated in drama, football, and choir. In 1973, when he was 18, they moved to Missoula, Montana, where his father became director of the School of Music at the University of Montana. The younger Simmons graduated from the University of Montana in 1978 with a Bachelor of Arts degree in music. During college, he became a member of the music-oriented fraternity Phi Mu Alpha Sinfonia. Later, Simmons moved to Seattle and became a member of the Seattle Repertory Theatre. Simmons would make his way up in the acting world from there, eventually landing a role in Broadway in 1992.
Filmography
Gallery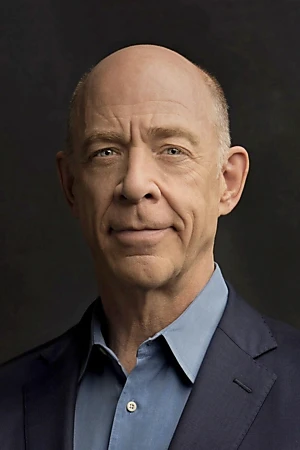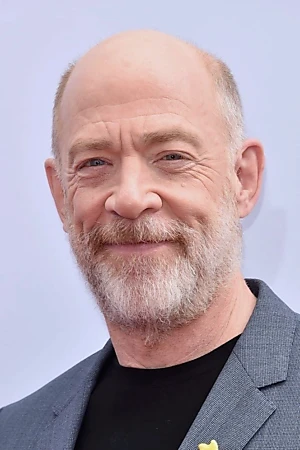 Information
Birthday
1955-01-09 (67 years old)
Known for
Acting
Also known as
JK Simmons, Jonathan Simmons, Jonathan Kimble Simmons, جي كي سيمونز, J. K. 시먼스, J・K・シモンズ, Дж.К. Симмонс, J·K·西蒙斯, Τζ. Κ. Σίμονς
Spouse
Michelle Schumacher
Birth name
Jonathan Kimble Simmons
Gender
Male
Place of birth
Detroit, United States of America
Citizenships
United States of America
Awards
Academy Award for Best Supporting Actor, Miloš Forman