Biography
Sir Sean Connery (born Thomas Connery; 25 August 1930 – 31 October 2020) was a Scottish actor. He was the first actor to portray fictional British secret agent James Bond on film, starring in seven Bond films between 1962 and 1983. Originating the role in Dr. No, Connery played Bond in six of Eon Productions' entries and made his final appearance in the Jack Schwartzman-produced Never Say Never Again.Connery began acting in smaller theatre and television productions until his breakout role as Bond. Although he did not enjoy the off-screen attention the role gave him, the success of the Bond films brought Connery offers from notable directors such as Alfred Hitchcock, Sidney Lumet and John Huston. Their films in which Connery appeared included Marnie (1964), The Hill (1965), Murder on the Orient Express (1974), The Man Who Would Be King (1975), A Bridge Too Far (1977), Highlander (1986), The Name of the Rose (1986), The Untouchables (1987), Indiana Jones and the Last Crusade (1989), The Hunt for Red October (1990), Dragonheart (1996), The Rock (1996), and Finding Forrester (2000). Connery officially retired from acting in 2006, although he briefly returned for voice-over roles in 2012.His achievements in film were recognised with an Academy Award, two BAFTA Awards (including the BAFTA Fellowship), and three Golden Globes, including the Cecil B. DeMille Award and a Henrietta Award. In 1987, he was made a Commander of the Order of Arts and Letters in France, and he received the US Kennedy Center Honors lifetime achievement award in 1999. Connery was knighted in the 2000 New Year Honours for services to film drama.In 2004, a poll in the UK Sunday Herald recognized Connery as "The Greatest Living Scot" and a 2011 EuroMillions survey named him "Scotland's Greatest Living National Treasure". He was voted by People magazine as the "Sexiest Man Alive" in 1989 and the "Sexiest Man of the Century" in 1999.
Personal Life
During the production of South Pacific in the mid-1950s, Connery dated a Jewish "dark-haired beauty with a ballerina's figure", Carol Sopel, but was warned off by her family. He then dated Julie Hamilton, daughter of documentary filmmaker and feminist Jill Craigie. Given Connery's rugged appearance and rough charm, Hamilton initially thought he was an appalling person and was not attracted to him until she saw him in a kilt, declaring him to be the most beautiful thing she'd ever seen in her life. He also shared a mutual attraction with jazz singer Maxine Daniels, whom he met at the Empire Theatre. He made a pass at her, but she told him she was already happily married with a daughter.Connery was married to actress Diane Cilento from 1962 to 1973, though they separated in 1971. They had a son, actor Jason Connery. While they were separated, Connery dated Jill St. John, Lana Wood, Carole Mallory, and Magda Konopka. In her 2006 autobiography, Cilento alleged that he had abused her mentally and physically during their relationship. Connery cancelled an appearance at the Scottish Parliament in 2006 because of controversy over his alleged support of abuse of women; he denied claims he told Playboy magazine in 1965, "I don't think there is anything particularly wrong in hitting a woman, though I don't recommend you do it in the same way you hit a man", and was also reported to have stated to Vanity Fair in 1993, "There are women who take it to the wire. That's what they are looking for, the ultimate confrontation. They want a smack". In 2006 Connery told The Times of London, "I don't believe that any level of abuse of women is ever justified under any circumstances. Full stop".Connery was married to Moroccan-French painter Micheline Roquebrune (born 1929) from 1975 until his death. The marriage survived a well-documented affair Connery had in the late 1980s with the singer and songwriter Lynsey de Paul, which she later bitterly regretted due to his views concerning domestic violence.Connery owned the Domaine de Terre Blanche in the South of France from 1979. He sold it to German billionaire Dietmar Hopp in 1999. He was awarded an honorary rank of Shodan (1st dan) in Kyokushin karate. Connery relocated to The Bahamas in the 1990s; he owned a mansion in Lyford Cay on New Providence.Connery was knighted by the Queen at an investiture ceremony at Holyrood Palace in Edinburgh on 5 July 2000. He had been nominated for a knighthood in 1997 and 1998, but these nominations were reported to have been vetoed by Donald Dewar owing to Connery's political views. Connery had a villa in Kranidi, Greece. His neighbour was King Willem-Alexander of the Netherlands, with whom he shared a helicopter platform. Michael Caine (who co-starred with Connery in The Man Who Would Be King in 1975) was among Connery's closest friends.Connery was a supporter of Scottish football club Rangers F.C. He was a keen golfer. English professional golfer Peter Alliss gave Connery golf lessons before the filming of the 1964 James Bond film Goldfinger, which involved a scene where Connery, as Bond, played golf against gold magnate Auric Goldfinger at Stoke Park Golf Club in Buckinghamshire. Record major championship winner and golf course designer Jack Nicklaus said, "He loved the game of golf – Sean was a pretty darn good golfer! – and we played together several times. In May 1993, Sean and legendary driver Jackie Stewart helped me open our design of the PGA Centenary Course at Gleneagles in Scotland".
Early Life
Thomas Connery, named Thomas after his paternal grandfather, was born at the Edinburgh Royal Maternity Hospital on 25 August 1930 and brought up at No. 176 Fountainbridge, a block which has since been demolished, in Edinburgh, Scotland. His mother, Euphemia "Effie" McBain McLean, was a cleaning woman. She was born the daughter of Neil McLean and Helen Forbes Ross, and named after her father's mother, Euphemia McBain, wife of John McLean and daughter of William McBain from Ceres in Fife. Connery's father, Joseph Connery, was a factory worker and lorry driver.Two of his paternal great-grandparents emigrated to Scotland from Wexford, Ireland in the mid-19th century, with his great-grandfather, James Connery, being an Irish Traveller. The remainder of his family was of Scottish descent, and his maternal great-grandparents were native Scottish Gaelic speakers from Fife and Uig on Skye. His father was a Roman Catholic, and his mother was a Protestant. Connery had a younger brother, Neil. He was generally referred to in his youth as "Tommy." Although he was small in primary school, he grew rapidly around the age of 12, reaching his full adult height of 6 ft 2 in (188 cm) at 18. He was known during his teen years as "Big Tam," and said he lost his virginity to an adult woman in an ATS uniform at the age of 14.Connery's first job was as a milkman in Edinburgh with St. Cuthbert's Co-operative Society. In 2009, Connery recalled a conversation in a taxi:When I took a taxi during a recent Edinburgh Film Festival, the driver was amazed that I could put a name to every street we passed. "How come?" he asked. "As a boy I used to deliver milk round here", I said. "So what do you do now?" That was rather harder to answer.In 1946, at the age of 16, Connery joined the Royal Navy, during which time he acquired two tattoos, of which his official website says "unlike many tattoos, his were not frivolous — his tattoos reflect two of his lifelong commitments: his family and Scotland. ... One tattoo is a tribute to his parents and reads 'Mum and Dad', and the other is self-explanatory, 'Scotland Forever'". He trained in Portsmouth at the naval gunnery school and in an anti-aircraft crew. He was later assigned as an Able Seaman on HMS Formidable. Connery was discharged from the navy at the age of 19 on medical grounds because of a duodenal ulcer, a condition that affected most of the males in previous generations of his family.Afterwards, he returned to the co-op, then worked as, among other things, a lorry driver, a lifeguard at Portobello swimming baths, a labourer, an artist's model for the Edinburgh College of Art, and after a suggestion by former Mr. Scotland, Archie Brennan, a coffin polisher. The modelling earned him 15 shillings an hour. Artist Richard Demarco, at the time a student who painted several early pictures of Connery, described him as "very straight, slightly shy, too, too beautiful for words, a virtual Adonis".Connery began bodybuilding at the age of 18, and from 1951 trained heavily with Ellington, a former gym instructor in the British Army. While his official website states he was third in the 1950 Mr. Universe contest, most sources place him in the 1953 competition, either third in the Junior class or failing to place in the Tall Man classification. Connery said he was soon deterred from bodybuilding when he found that Americans frequently beat him in competitions because of sheer muscle size and, unlike Connery, refused to participate in athletic activity which could make them lose muscle mass.Connery was a keen footballer, having played for Bonnyrigg Rose in his younger days. He was offered a trial with East Fife. While on tour with South Pacific, Connery played in a football match against a local team that Matt Busby, manager of Manchester United, happened to be scouting. According to reports, Busby was impressed with his physical prowess and offered Connery a contract worth £25 a week (equivalent to £703 in 2019) immediately after the game. Connery said he was tempted to accept, but he recalls, "I realised that a top-class footballer could be over the hill by the age of 30, and I was already 23. I decided to become an actor and it turned out to be one of my more intelligent moves".
Filmography
Gallery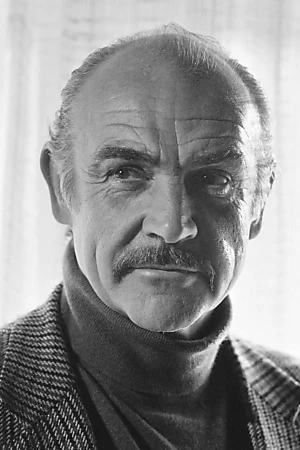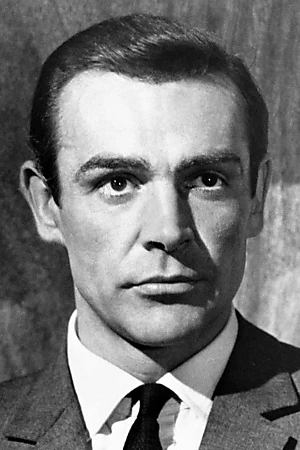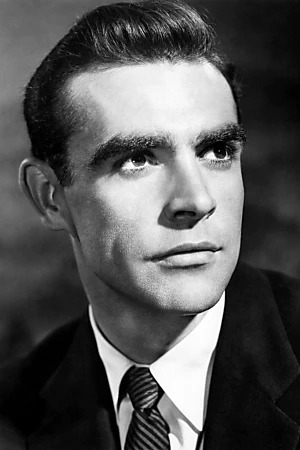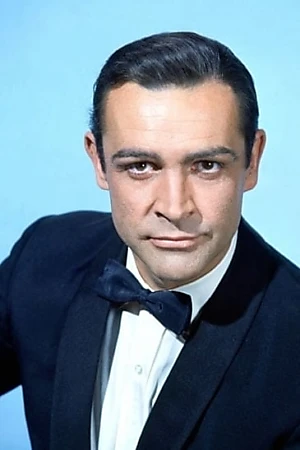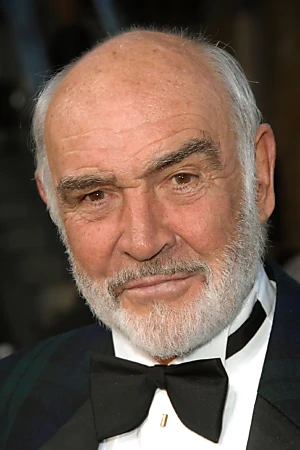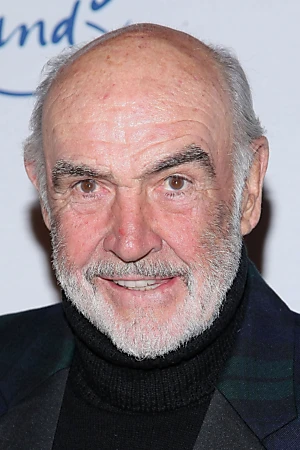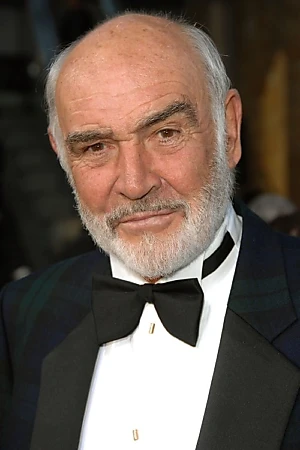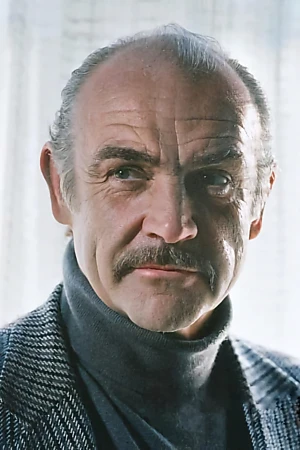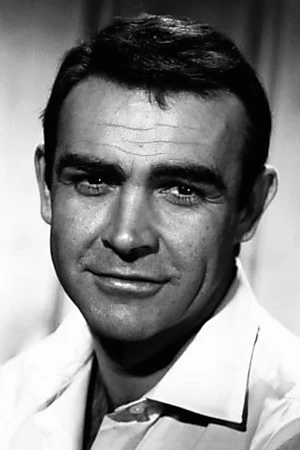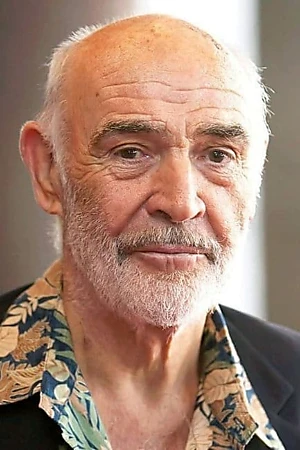 Information
Birthday
1930-08-25
Deathday
2020-10-31 (90 years old)
Known for
Acting
Also known as
Sir Sean Connery, Thomas Sean Connery, ショーン・コネリー, Шон Коннери
Children
Jason Connery
Siblings
Neil Connery
Birth name
Thomas Sean Connery
Relationships
Micheline Roquebrune (1975-01-01 - 2020-10-31), Diane Cilento (1962-01-01 - 1973-01-01)
Gender
Male
Place of birth
Fountainbridge, United Kingdom
Height
1.89-metre
Net worth
$350000000
Religion
Catholicism
Residences
Kranidi, Greece, Marbella, Spain, Domaine de Terre Blanche, France, Lyford Cay, The Bahamas, Edinburgh, United Kingdom
Citizenships
United Kingdom
Awards
Commandeur des Arts et des Lettres, Commander of the Most Excellent Order of the British Empire, Commander of the Order of the British Empire, BAFTA Academy Fellowship Award, Golden Globe Award for Best Supporting Actor – Motion Picture, Golden Globe Cecil B. DeMille Award, European Film Academy Lifetime Achievement Award, BAFTA Award for Best Actor in a Leading Role, AFI Life Achievement Award, Academy Award for Best Supporting Actor, Knight Bachelor, German Film Award for Best Actor, Henrietta Award, Kennedy Center Honors, honorary doctor of the University of St Andrews, Grand Officer of Order of Manuel Amador Guerrero, National Board of Review Award for Best Supporting Actor, London Film Critics Circle Award for Actor of the Year, Kansas City Film Critics Circle Award for Best Supporting Actor, MTV Movie Award for Best On-Screen Duo, European Film Award – Jameson People's Choice Award – Best Actor, Knight of the Legion of Honour