 Biography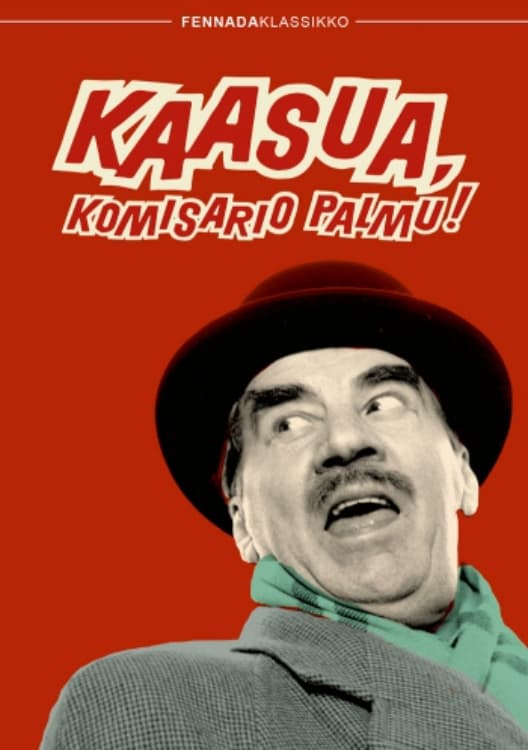 Gas, Inspector Palmu!
A rich widow is found dead in her apartment in Helsinki due to gas poisoning. The incident is initially thought to be an accident, but Inspector Palmu notices that the murderer made a mistake, and so ...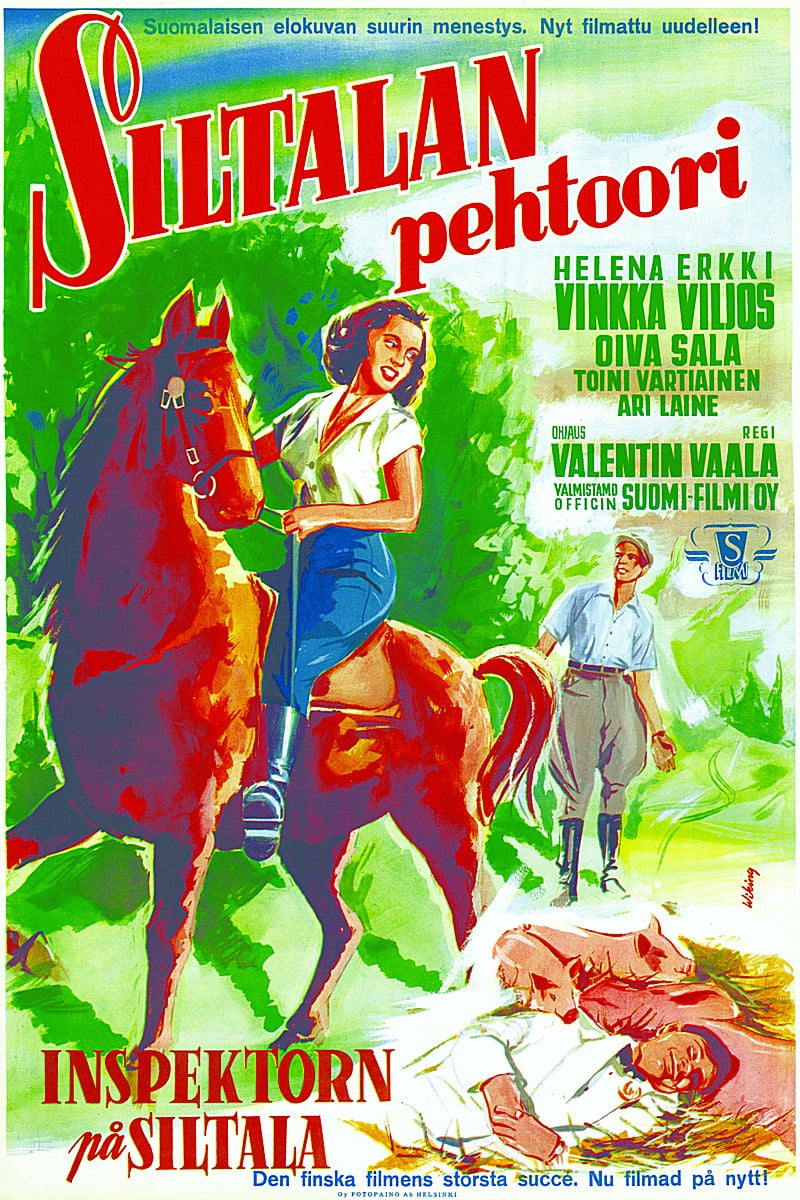 The Foreman at Siltala
The new steward of Siltala ends up falling in love with the beautiful widow of the house. Their romance is endangered by misunderstandings and the fact that the estate of Siltala is swimming in debt. ...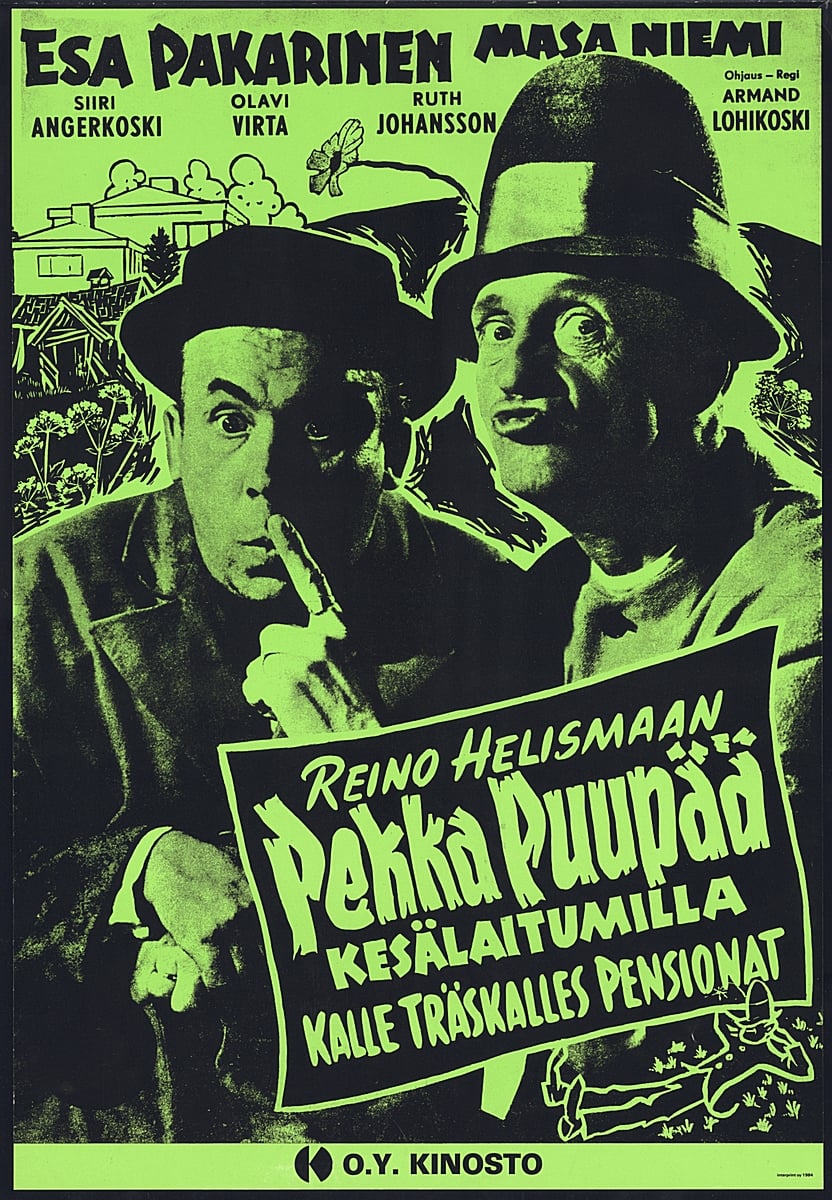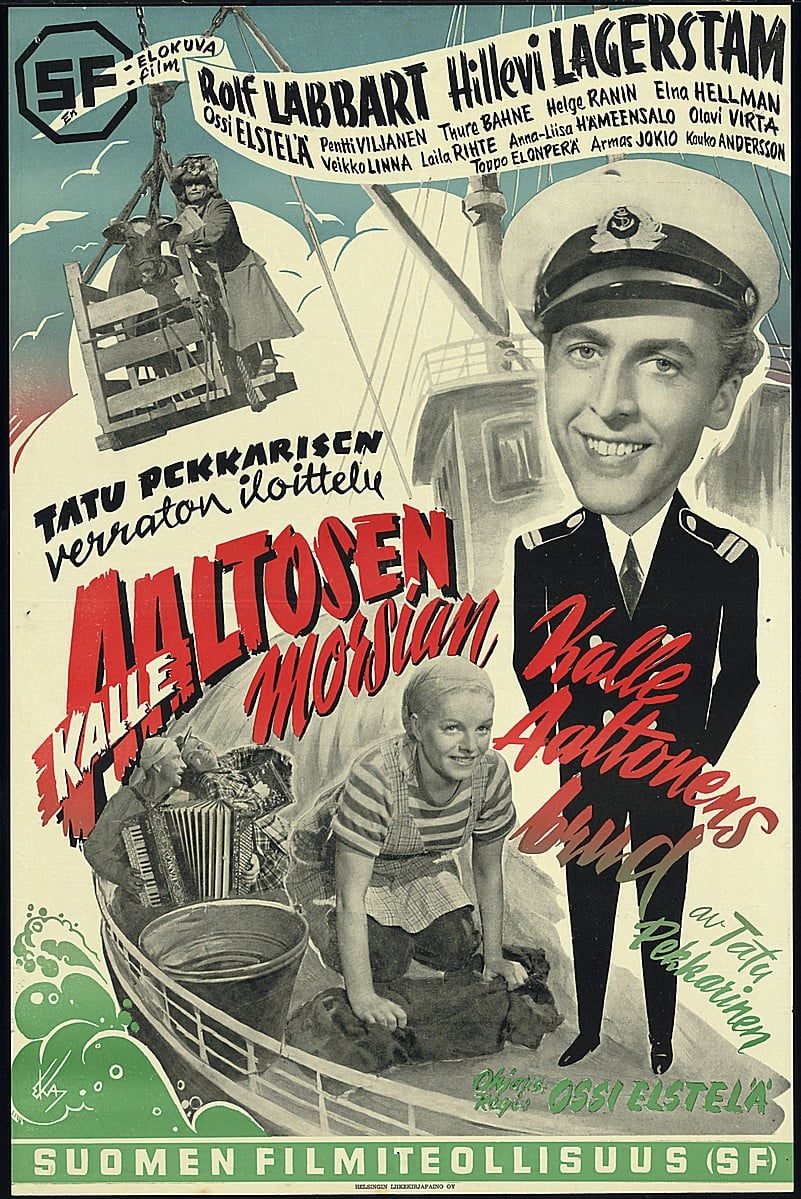 Kalle Aaltosen morsian
The S/S Vellamo heads to Alexandria with Kaarina, the daughter of the ship's owner Hallerman, on board. As Kaarina trades places with the family's housekeeper Marja, first mate Yrjö takes a liking to ...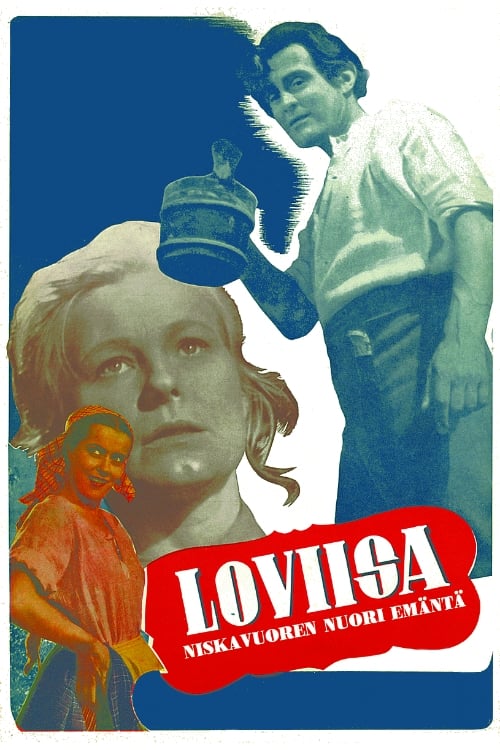 Male Model
A romantic comedy about a writer coming back to Finland is bored with the High Society life and starts a modeling job for a young and beautiful painter Ilona. Dressed as a vagabond, he soon starts to...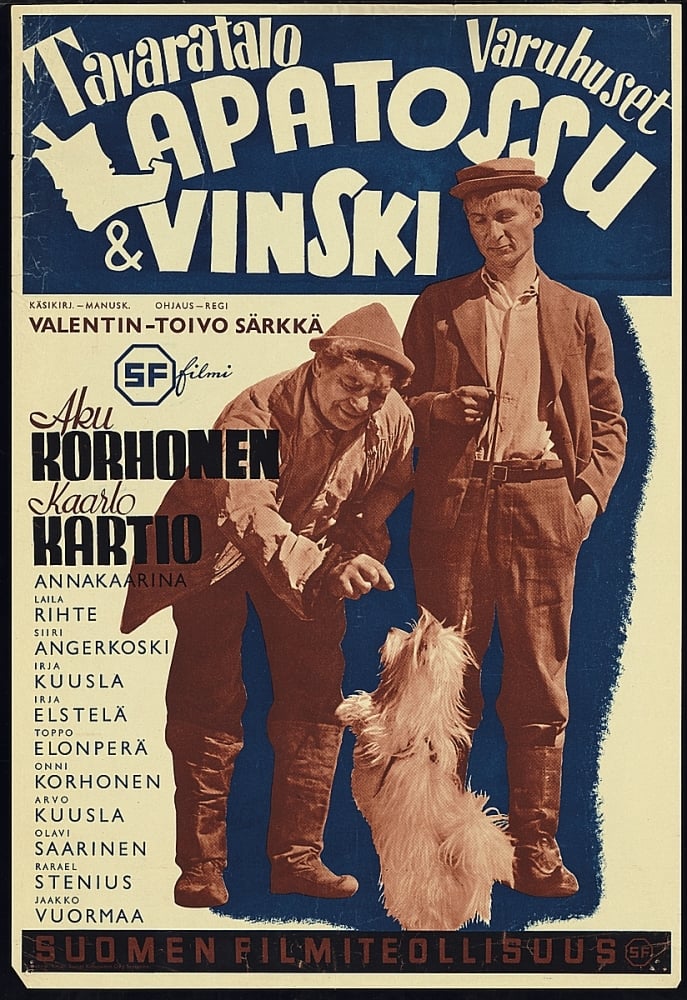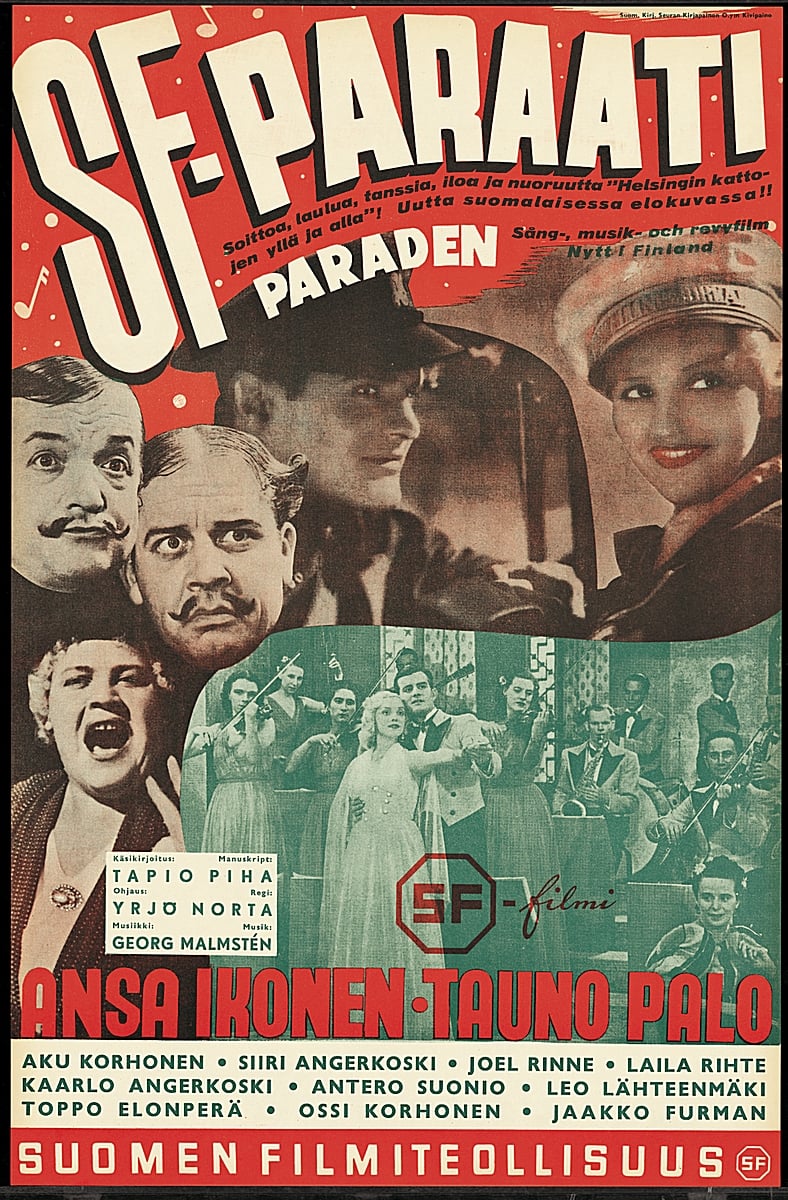 SF-Parade
Love story between taxi driver and travel guide in the form of musical.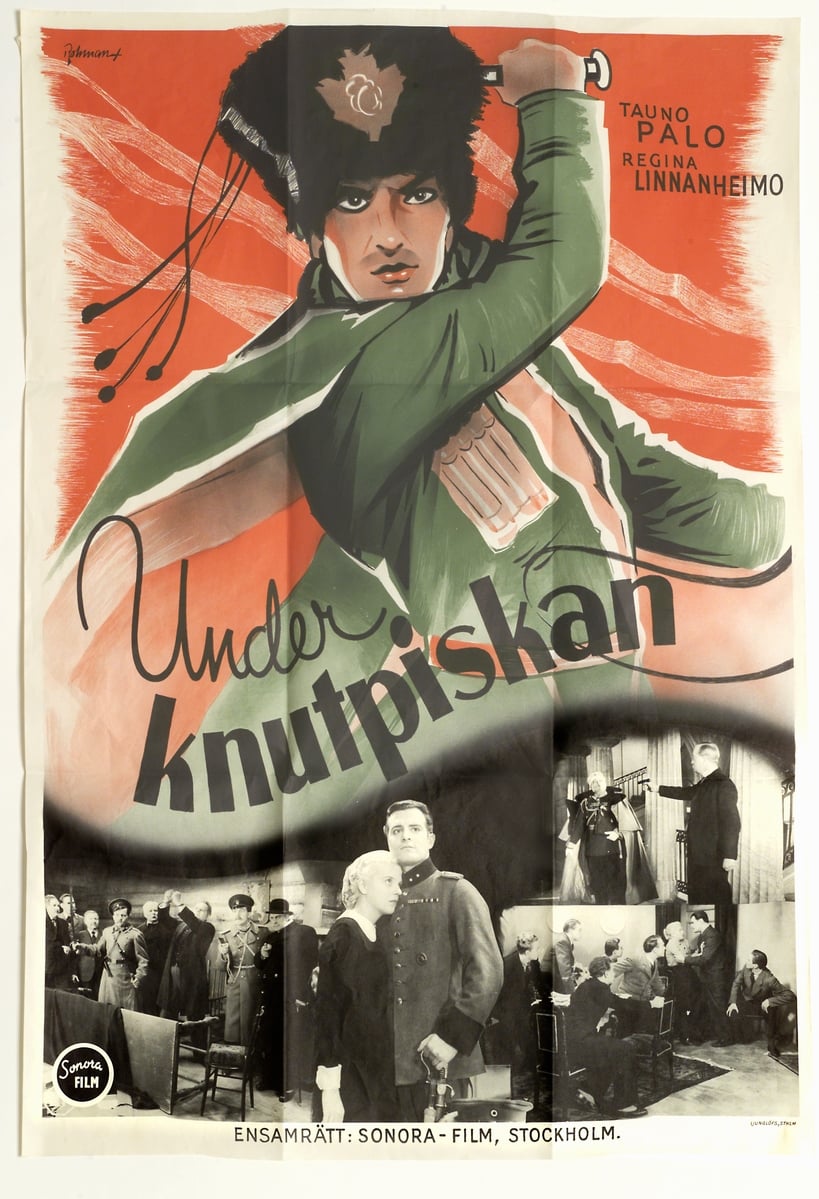 Helmikuun manifesti
February Manifesto was Yrjö Norta's and Toivo Särkkä's Finnish movie from 1939. It is a Finnish historical drama about developing independency based on book of the writer Mika Waltari. Movie Starring ...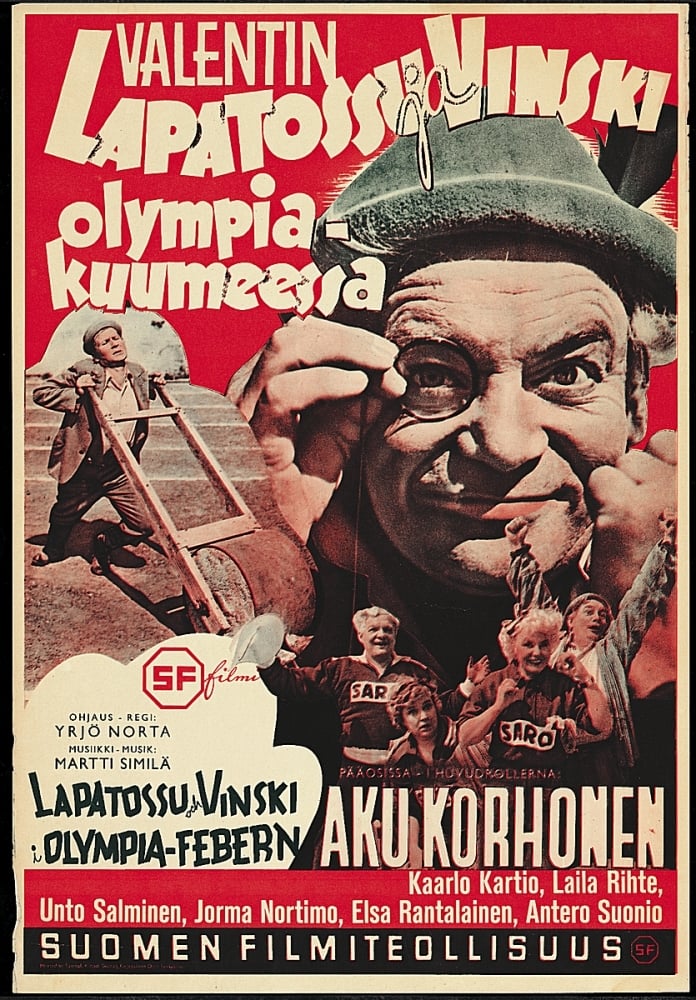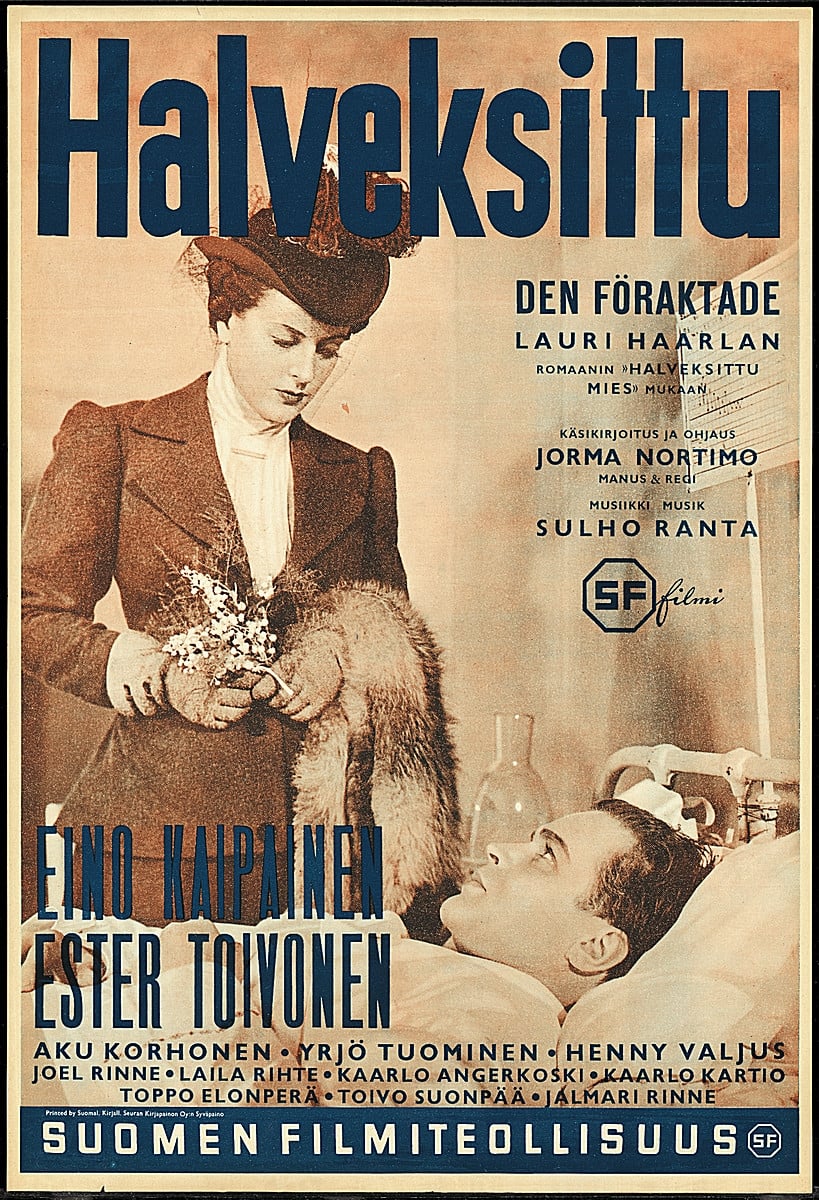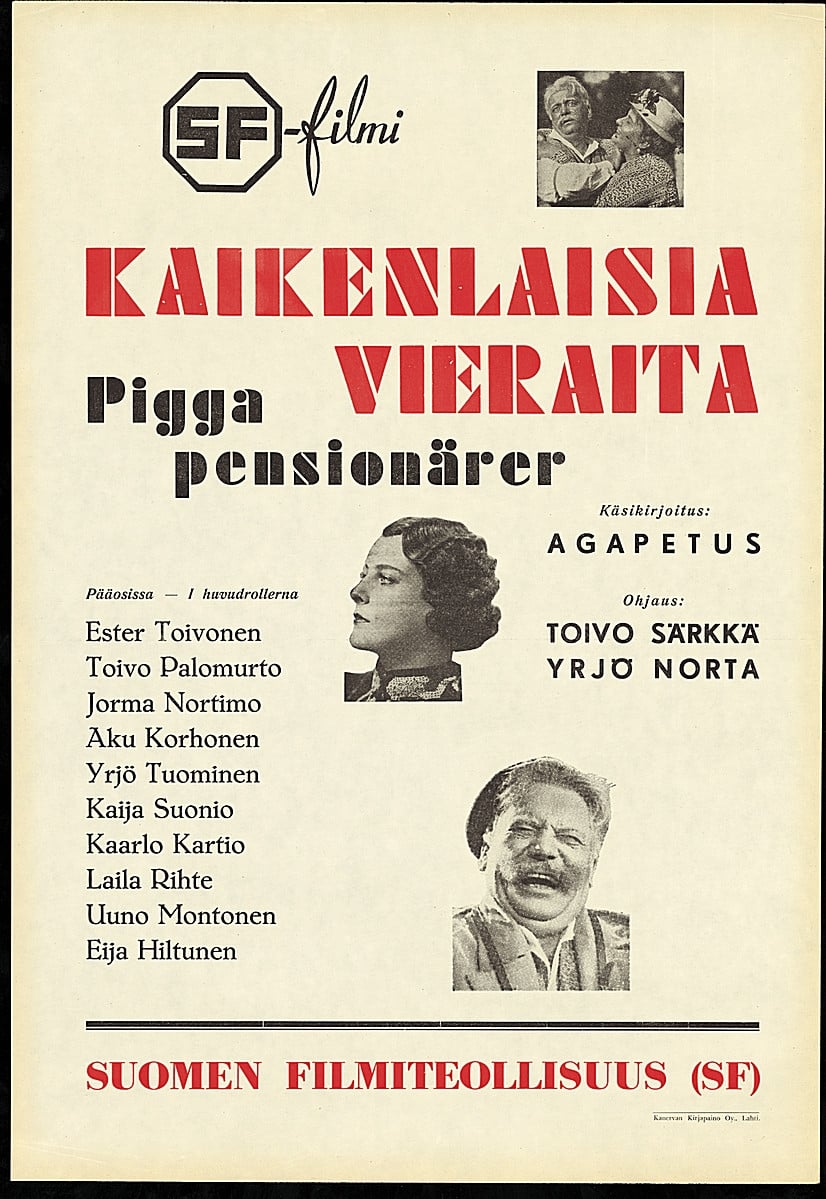 Kaikenlaisia vieraita
Young heiress' spendthrift nephew turns her manor into a boarding house for the summer. Suddenly the heiress returns...