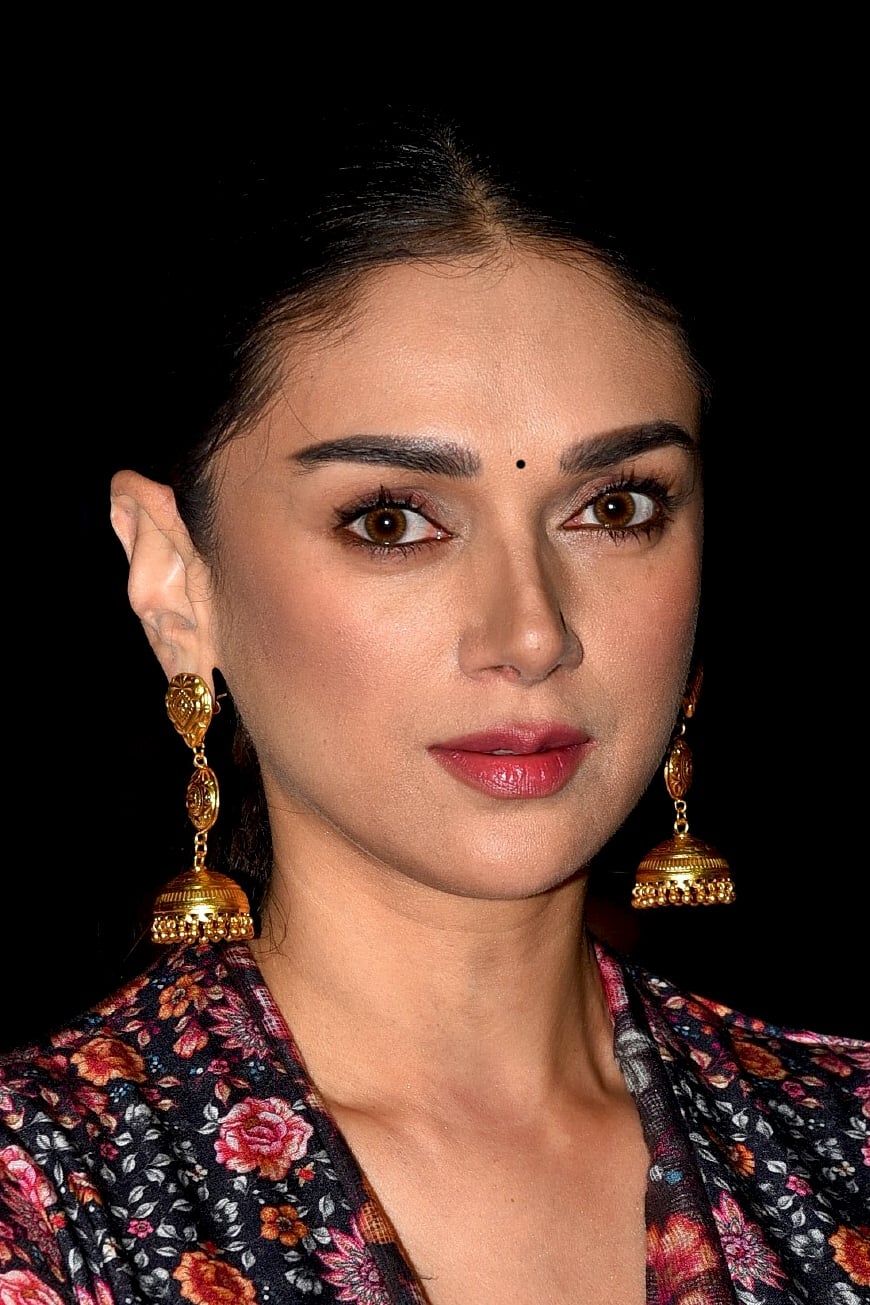 Aditi Rao Hydari (born 28 October 1986) is an Indian actress, dancer and singer who works in Hindi, Tamil, Telugu and Malayalam films.Hydari made her on-screen debut for the Tamil film Sringaram in 2007. She rose to fame after her performance in Sudhir Mishra's 2011 romantic thriller film Yeh Saali Zindagi, a role that won her the Screen Award in the Best Supporting Actress category. She has subsequently starred in several successful Hindi films including the musical Rockstar (2011), the horror-thriller Murder 3 (2013), the action-comedy Boss (2013) and the thriller Wazir (2016).In 2017, Hydari starred in Mani Ratnam's Kaatru Veliyidai in the leading role of doctor Leela Abraham. Following the film's release, she was able to expand her career into the South Indian film industries. Her portrayal of Queen Mehrunisa in the 2018 epic film Padmaavat was well received and ranks among the highest-grossing Indian films.
In 2004 and 2009, it was reported that she was married to Satyadeep Mishra, a former Indian lawyer and actor. The actress had declined to comment on her marital status in a 2012 interview but in a 2013 interview she mentioned that they were separated. Hydari had met Mishra at the age of 17 with whom she had her first serious relationship. She married him at the age of 21 but kept the marriage a secret when she debuted in Hindi cinema. Although separated, the two are close friends and have kept in touch over the years.
Aditi Rao Hydari was born in Hyderabad to Ehsaan Hydari and his wife Vidya Rao, an acclaimed classical singer popular for thumri and dadra genres of music. Her father, who died in 2013, was a Bohri Muslim while her mother, who is a Hindu by birth, is a practicing Buddhist and a Chitrapur Saraswat from Mangalore who is half-Telugu. Hydari is thus of mixed lineage – Bohri, Chitrapur Saraswat and Telugu.Hydari belongs to two royal lineages, that of sir Muhammad Saleh Akbar Hydari and Raja J. Rameshwar Rao of erstwhile Raja of Wanaparthy family. She is the great-granddaughter of Akbar Hydari, former Prime Minister of Hyderabad state (colonial India) and the grandniece of Muhammad Saleh Akbar Hydari, former Governor of Assam. Aditi is the granddaughter of Raja J Rameshwar Rao, who headed the administration of Wanaparthi state during colonial India, and Shanta Rameshwar Rao, a much respected educationalist in the city of Hyderabad, the founder of Vidyaranya school and the chairperson of the publishing house Orient Blackswan. Filmmaker Kiran Rao, the wife of actor Aamir Khan, is her maternal first cousin.Hydari's parents separated when she was two years old. Her mother moved from Hyderabad to New Delhi and managed her family business from there. While her father remarried and did not have children, her mother remained single. Hydari spent her childhood in both Hyderabad and New Delhi. She started learning Bharatanatyam at age six and became a disciple of acclaimed dancer Leela Samson. She was educated at A Krishnamurthy Foundation India School and graduated from Lady Shri Ram College, University of Delhi.Hydari uses both of her parent's surnames. She explained, "I wanted to keep both, as my mom has brought me up, but my father is also a part of me. Hydari is a rare name so I kept both Rao and Hydari."