Biography
Govind Arun Ahuja (born 21 December 1963), known mononymously as Govinda, is an Indian actor, comedian, dancer, and former politician who is known for his work in Hindi-language films.Govinda is well known for his slapstick performances and dancing skills. As such, Govinda has received 12 Filmfare Award nominations and won two Filmfare Special Awards and a Filmfare Award for Best Comedian. Govinda's first film was 1986's Ilzaam, and has appeared in over 165 Hindi films since. In June 1999, he was voted the tenth-greatest star of stage or screen in last thousand years by BBC News Online poll.Starting out as an action and dancing hero in the 1980s, his earlier box-office hits include Ilzaam (1986), Love 86 (1986), Hatya (1988), Jeete Hain Shaan Se (1988), Do Qaidi (1989), and Hum (1991). However, Govinda would go on to reinvent himself as a comedy hero in the 1990s after his role as a mischievous young NCC cadet in the 1992 romance Shola Aur Shabnam. Following his comedy debut, Govinda had lead roles in several commercially successful comedy films, including Aankhen (1993), Raja Babu (1994), Coolie No. 1 (1995), Andolan (1995), Hero No. 1 (1997), Deewana Mastana (1997), Dulhe Raja (1998), Bade Miyan Chote Miyan (1998), Anari No.1 (1999) and Jodi No. 1 (2001). He would also receive a Filmfare Award for Best Comedian for Haseena Maan Jayegi (1999) and a Filmfare Special Award for Saajan Chale Sasural (1996).In the 2000 film Hadh Kar Di Aapne, he played six roles: Raju and his mother, father, sister, grandmother and grandfather. After a series of several unsuccessful films in the 2000s, his later commercial successes include Bhagam Bhag (2006), Partner (2007), and Holiday (2014). In 2015, Govinda became a judge on Season 2 of Zee TV's dance-contest program, Dance India Dance Super Moms. The show received the highest TRP of any reality-show opening episode.Govinda was a member of the Parliament of India from 2004 to 2009. As part of the Indian National Congress, he was elected the 7th member of parliament for the Mumbai North constituency of Maharashtra, India in the 14th Lok Sabha elections in 2004, defeating Ram Naik of the Bharatiya Janata Party. He is currently working on a famous and popular Bengali show on Zee Bangla Dance Bangla Dance 2021, Season 11 as Judge which started airing on 22 May 2021.
Personal Life
His brother, Kirti Kumar, is an actor, producer, director and singer. His sister, Kaamini Khanna, is a writer, music director, and singer. Govinda's uncle Anand Singh (assistant to director Hrishikesh Mukherjee), introduced him in Tan-Badan. Singh's sister-in-law, Sunita Munjal, fell in love with Govinda at this time, and they were married on 11 March 1987, with their marriage remaining a secret for four years. They have two children: daughter Tina Ahuja and son Yashvardhan. Tina made her Bollywood debut in the 2015 Second Hand Husband.Govinda has six nephews and two nieces in the entertainment industry: actors Vinay Anand, Krishna Abhishek, Aryan, Arjun Singh, Ragini Khanna, Amit Khanna, Aarti Singh and director Janmendra Kumar Ahuja (alias Dumpy). Govinda's brother-in-law, Devendra Sharma, has appeared in several Hindi films.He believes in superstitions.Govinda was seriously injured on 5 January 1994 while travelling to a studio for the shooting of Khuddar. The actor's car collided with another car, and he sustained head injuries. Although he was bleeding profusely, Govinda did not cancel the shoot; after seeing a doctor, he worked until midnight.
Early Life
Govinda was born on 21 December 1963 to former actor Aroon (alias Arun Kumar Ahuja) and singer-actress Nirmala Devi.Govinda's mother hailed from Varanasi, Uttar Pradesh. Aroon came to Mumbai from Gujranwala, Punjab which is now in Punjab, Pakistan, to become an actor in the late 1930s. He is best known for appearing in Mehboob Khan's Aurat (1940). Aroon's professional career as an actor lasted for 15 years, from 1939 to 1954. In these years, he worked as a hero in 30 films. He produced one unsuccessful film which caused financial loss. The family, living in a bungalow on Mumbai's Carter Road, moved to Virar, a northern Mumbai suburb, where Govinda was born. The youngest of 6 children, he was given the pet name "Chi Chi," meaning "little finger" in Punjabi.
Filmography
Gallery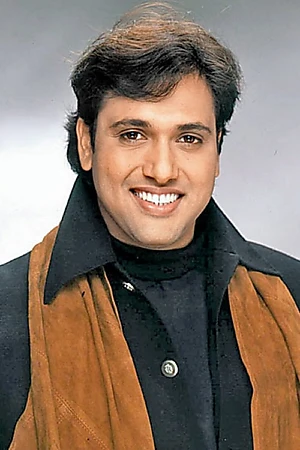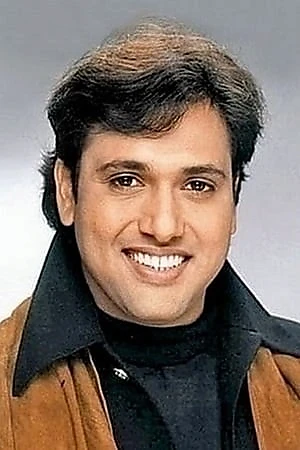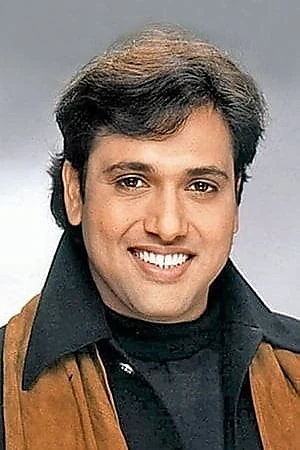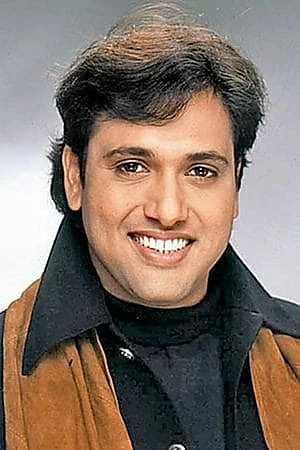 Information
Known for
Acting
Gender
Male
Birthday
1963-12-21 (58 years old)
Place of birth
Mumbai, India
Religion
Hinduism
Height
Children
Tina Ahuja
Father
Arun Kumar Ahuja
Mother
Nirmala Devi
Siblings
Kirti Kumar, Pushpa Anand
Citizenships
India
Also known as
गोविन्दा, Govind Arun Ahuja
Awards
Filmfare Awards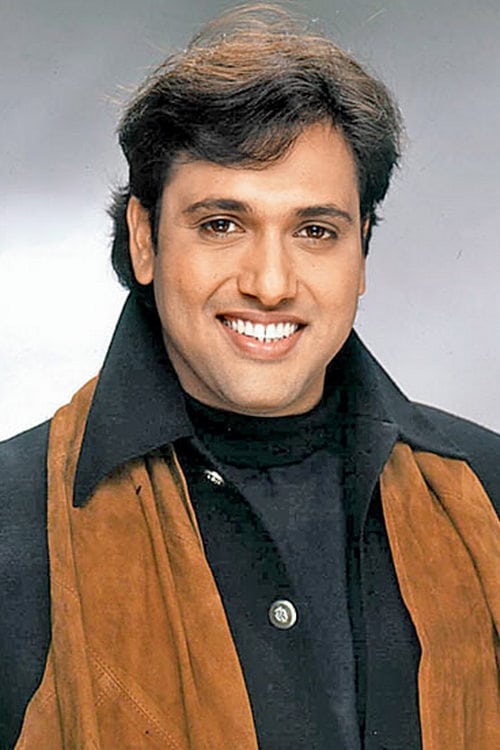 Govinda
Check gifts on Amazon