Biography
Harry Julius Shearer (born December 23, 1943) is an American actor, voice actor, comedian, writer, musician, radio host, director and producer. Born in Los Angeles, California, Shearer began his career as a child actor. From 1969 to 1976, Shearer was a member of The Credibility Gap, a radio comedy group. Following the breakup of the group, Shearer co-wrote the film Real Life (1979) with Albert Brooks and worked as a writer on Martin Mull's television series Fernwood 2 Night.Shearer was a cast member on Saturday Night Live between 1979 and 1980, and 1984 and 1985. Shearer co-created, co-wrote and co-starred in the film This Is Spinal Tap (1984), a satirical rockumentary, which became a hit. In 1989, he joined the cast of the animated sitcom The Simpsons; he provides voices for characters including Mr. Burns, Waylon Smithers, Principal Skinner, Ned Flanders, Reverend Lovejoy, Kent Brockman, formerly Dr. Hibbert, and more. Shearer has appeared in films including The Truman Show (1998) and A Mighty Wind (2003), and has directed two, Teddy Bears' Picnic (2002) and The Big Uneasy (2010). Since 1983, Shearer has been the host of the public radio comedy/music program Le Show, incorporating satire, music, and sketch comedy. He has written three books.Shearer has won a Primetime Emmy Award and has received several other Emmy and Grammy Award nominations. He has been married to singer-songwriter Judith Owen since 1993. He became an artist in residence at Loyola University, New Orleans in 2013.
Personal Life
Shearer married folk singer Penelope Nichols in 1974. They divorced in 1977. He has been married to Welsh singer-songwriter Judith Owen since 1993. In 2005, the couple launched their own record label called Courgette Records. Shearer has homes in Santa Monica, California, the French Quarter of New Orleans, Louisiana, and Notting Hill, London. He first went to New Orleans in 1988 and has attended every New Orleans Jazz & Heritage Festival since.Shearer often speaks and writes about the failure of the Federal levee system which flooded New Orleans during Hurricane Katrina, blasting the coverage of it in the mainstream media and criticizing the role of the United States Army Corps of Engineers. Prior to the DVD release of his film, The Big Uneasy, Shearer would hold screenings of the film at different venues and take questions from audience members.
Early Life
Shearer was born December 23, 1943, in Los Angeles, California, the son of Dora, a bookkeeper, and Mack Shearer. His parents were Jewish immigrants from Austria and Poland. Starting when Shearer was four years old, he had a piano teacher whose daughter worked as a child actress. The piano teacher later decided to make a career change and become a children's agent, since she knew people in the business through her daughter's work. The teacher asked Shearer's parents for permission to take him to an audition. Several months later, she called Shearer's parents and told them that she had gotten Shearer an audition for the radio show The Jack Benny Program. Shearer received the role when he was seven years old. He described Jack Benny as "very warm and approachable ... He was a guy who dug the idea of other people on the show getting laughs, which sort of spoiled me for other people in comedy." Shearer said in an interview that one person who took him "under his wing" and was one of his best friends during his early days in show business was voice actor Mel Blanc, who voiced many animated characters, including Bugs Bunny, Daffy Duck and Barney Rubble. Shearer made his film debut in the film Abbott and Costello Go to Mars (1953), in which he had a small part, and appeared in The Robe (also 1953). Throughout his childhood and teenage years he worked in television, film, and radio. In 1957, Shearer played the precursor to the Eddie Haskell character in the pilot episode of the television series Leave It to Beaver. After the filming, Shearer's parents said they did not want him to be a regular in a series. Instead they wanted him to just do occasional work so that he could have a normal childhood. Shearer and his parents made the decision not to accept the role in the series if it was picked up by a television network.Shearer attended UCLA as a political science major in the early 1960s and decided to quit show business to become a "serious person". However, he says this lasted approximately a month, and he joined the staff of the Daily Bruin, UCLA's school newspaper, during his first year. He was editor of the college humor magazine (Satyr), including the June 1964 parody Preyboy. He also worked as a newscaster at KRLA, a top 40 radio station in Pasadena, during this period. According to Shearer, after graduating, he had "a very serious agenda going on, and it was 'Stay Out of the Draft'." He attended graduate school at Harvard University for one year and worked at the state legislature in Sacramento. In 1967 and 1968, he was a high school teacher, teaching English and social studies. He left teaching following "disagreements with the administration".From 1969 to 1976, Shearer was a member of The Credibility Gap, a radio comedy group that included David Lander, Richard Beebe and Michael McKean. The group consisted of "a bunch of newsmen" at KRLA 1110, "the number two station" in Los Angeles. They wanted to do more than just straight news, so they hired comedians who were talented vocalists. Shearer heard about it from a friend so he brought over a tape to the station and nervously gave it to the receptionist. He found out he was hired that same day. The group's radio show was canceled in 1970 by KRLA and in 1971 by KPPC-FM, so they started performing in various clubs and concert venues. While at KRLA, Shearer also interviewed Creedence Clearwater Revival for the Pop Chronicles music documentary. In 1973, Shearer appeared as Jim Houseafire on How Time Flys, an album by The Firesign Theatre's David Ossman. The Credibility Gap broke up in 1976 when Lander and McKean left to perform in the sitcom Laverne & Shirley. Shearer started working with Albert Brooks, producing one of Brooks' albums and co-writing the film Real Life (1979). Shearer also started writing for Martin Mull's television series Fernwood 2 Night. In the mid-1970s, he started working with Rob Reiner on a pilot for ABC. The show, which starred Christopher Guest, Tom Leopold and McKean, was not picked up.
Filmography
Information
Known for
Acting
Gender
Male
Birthday
1943-12-23 (78 years old)
Place of birth
Los Angeles, United States of America
Relationships
Penny Nichols (1974-01-01 - 1977-01-01)
Spouse
Judith Owen
Citizenships
United States of America
Residences
New York City, United States of America
Awards
Primetime Emmy Award for Outstanding Character Voice-Over Performance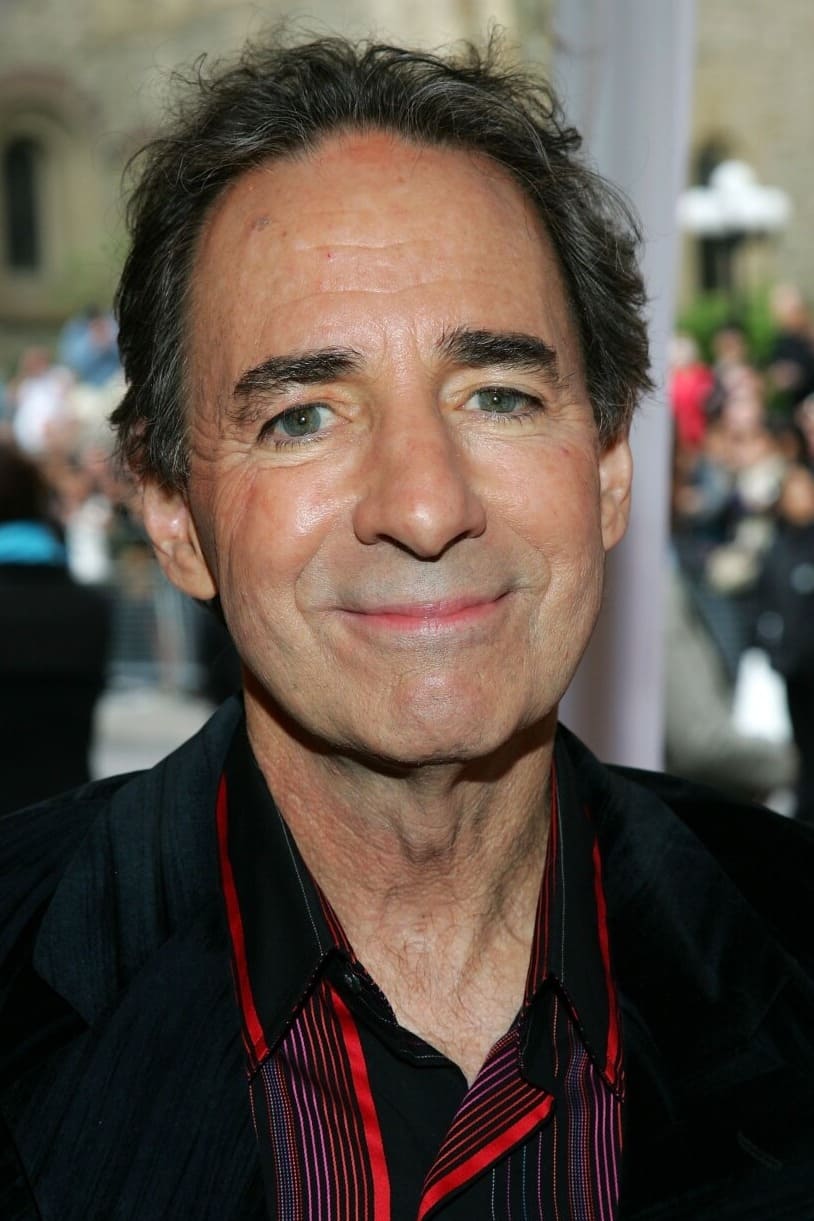 Harry Shearer
Check gifts on Amazon