Discover Movies and TV Series that fit You with our Mobile Application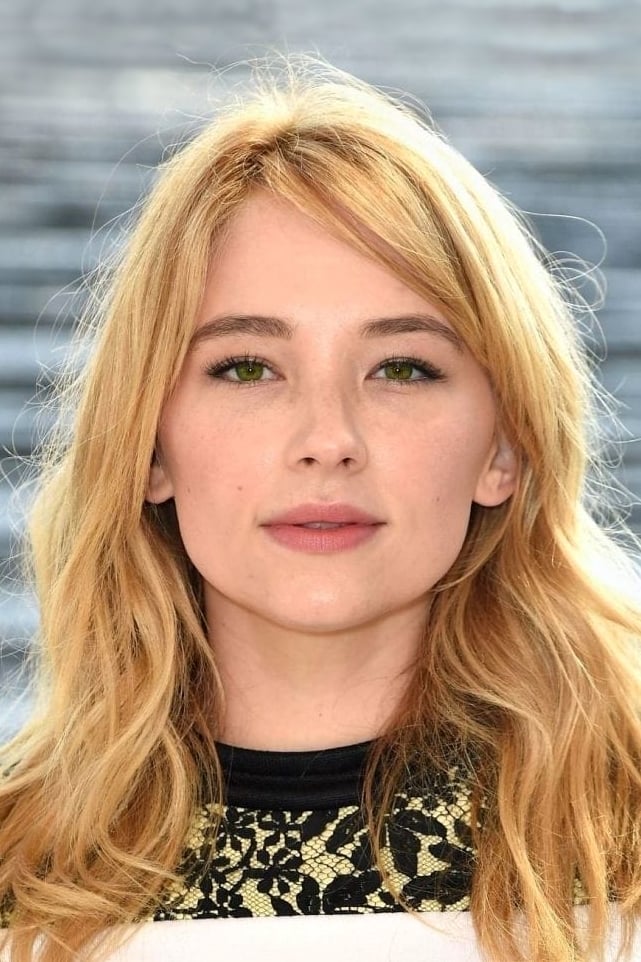 Haley Bennett
Birthday: 1988-01-07 · Known For: Acting
Biography
Haley Bennett (born Haley Loraine Keeling; January 7, 1988) is an American actress and singer. She made her film debut as pop star Cora Corman in the rom-com Music and Lyrics (2007) and has since appeared in The Haunting of Molly Hartley (2008), The Hole (2009), The Equalizer (2014), Kristy (2014), Hardcore Henry (2015), The Magnificent Seven (2016), The Girl on the Train (2016), Thank You for Your Service (2017) and Swallow (2019).
Personal Life
Bennett's daughter Virginia Willow, her first child with director Joe Wright, was born on December 31, 2018. Bennett lives in London.
Early Life
Bennett's parents, Leilani (née Dorsey Bennett) and Ronald Keeling, met in church and hitchhiked to Florida while Leilani was pregnant with her. She is of English, Scottish, Irish, German, and Lithuanian descent. She was born in Fort Myers, Florida and raised in Naples, Florida. Her parents divorced when Bennett was 6, and she moved to Ohio with her father, who opened an automobile repair shop. They moved regularly around the state, with Bennett saying: "there was no time when I lived anywhere longer than two years. I was always a social outcast. Maybe I didn't care what people thought because I [thought], 'Well, I probably won't stick around here for too long'."Bennett describes her childhood as "nomadic", as she moved between living with her father in Ohio and her mother in Florida: "I lived somewhat of a nomadic life even when I lived in Ohio. We spent time in rural areas, in suburban areas, never really city areas. We rode four-wheelers. We had pigs and ferrets. And creeks. We had a creek in my backyard. It was like Huckleberry Finn... I was kind of a tomboy for awhile. It's tough to explain because I grew up with my mom and my dad simultaneously but separately because they weren't together. So I kind of get femininity from my mother and boyishness from my dad. He loved fishing, he loves hunting, he loves boating, and football, baseball, and basketball. So that really saturated my life. And then my mother was very soft and also strong, but more of an artist. So I kind of had the best of both worlds."When Bennett was 10, she and her father moved to Stow, Ohio, where she attended Stow-Munroe Falls High School. At 13, she enrolled at Barbizon Modeling School of Akron, Ohio. She attended the International Modeling and Talent Convention in 2001 and 2006, where she won a major award, acted in school plays, and sang in choirs. She also lived with her mother in Naples occasionally, where she attended Barron G. Collier High School, and studied music and acting. When Bennett was 18, she persuaded her mother to take her to Los Angeles for three months to pursue an acting career. Just as she was about to return home, she managed to secure representation by claiming to her prospective agent that a highly-regarded agency had approached her. The agent refused to lose Bennett and signed her. Bennett began using her mother's maiden name as her stage name.
Text above from the Wikipedia article Haley Bennett, licensed under CC-BY-SA, full list of contributors on Wikipedia.
Last updated: