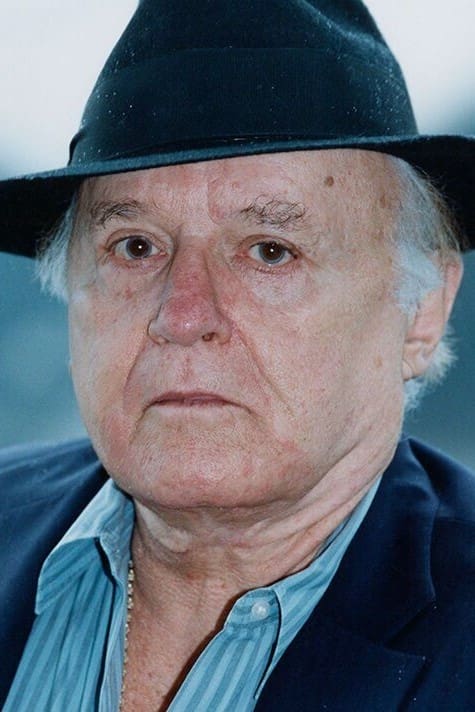 Biography
Rodney Stephen "Rod" Steiger (; April 14, 1925 – July 9, 2002) was an American actor, noted for his portrayal of offbeat, often volatile and crazed characters. Cited as "one of Hollywood's most charismatic and dynamic stars," he is closely associated with the art of method acting, embodying the characters he played, which at times led to clashes with directors and co-stars. He starred as Marlon Brando's mobster brother Charley in On the Waterfront (1954), the title character Sol Nazerman in The Pawnbroker (1964), and as police chief Bill Gillespie opposite Sidney Poitier in the film In the Heat of the Night (1967) which won him the Academy Award for Best Actor.Steiger was born in Westhampton, New York, the son of a vaudevillian. He had a difficult childhood, with an alcoholic mother from whom he ran away at the age of 16. After serving in the South Pacific Theater during World War II, he began his acting career with television roles in 1947, and went on to garner critical acclaim for his portrayal of the main character in the teleplay "Marty" (1953). He made his stage debut in 1946, in a production of Curse you, Jack Dalton! at the Civic Repertory Theatre of Newark, and subsequently appeared in productions such as An Enemy of the People (1950), Clifford Odets's Night Music (1951), Seagulls Over Sorrento (1952) and Rashomon (1959).Steiger made his film debut in Fred Zinnemann's Teresa in 1951, and subsequently appeared in films such as The Big Knife (1955), Oklahoma! (1955), Jubal (1956), Across the Bridge (1957) and Al Capone (1959). After Steiger's performance in The Pawnbroker in 1964, in which he played an embittered Jewish Holocaust survivor working as a pawnbroker in New York City, he portrayed an opportunistic Russian politician in David Lean's Doctor Zhivago (1965). In the Heat of the Night (1967) won five Academy Awards, including Best Picture and Best Actor for Steiger, who was lauded for his performance as a Mississippi police chief who learns to respect an African-American officer (Poitier) as they search for a killer. The following year, he played a serial killer of many guises in No Way to Treat a Lady.During the 1970s, Steiger increasingly turned to European productions in his search for more demanding roles. He portrayed Napoleon Bonaparte in Waterloo (1970), a Mexican bandit in Sergio Leone's Duck, You Sucker! (1971), Benito Mussolini in Last Days of Mussolini (1975), and ended the decade playing a disturbed priest in The Amityville Horror (1979). By the 1980s, heart problems and depression took its toll on Steiger's career, and he found it difficult to find employment, agreeing to appear in low-budget B movies. One of his final roles was as judge H. Lee Sarokin in the prison drama The Hurricane (1999), which reunited him with In the Heat of the Night director Norman Jewison. Steiger was married five times, and had a daughter, opera singer Anna Steiger, and a son, Michael Steiger. He died of pneumonia and kidney failure as a result of complications from surgery for a gall bladder tumor on July 9, 2002, aged 77, in Los Angeles, and was survived by his fifth wife Joan Benedict Steiger.
Personal Life
Steiger was married five times: he married actress Sally Gracie (1952–1958), actress Claire Bloom (1959–1969), secretary Sherry Nelson (1973–1979), singer Paula Ellis (1986–1997) and actress Joan Benedict Steiger (married 2000 until his death). He had a daughter, opera singer Anna Steiger (born in 1960) by Bloom, and a son, Michael Steiger (born in 1993), from his marriage to Ellis. In an interview with journalist Kenneth Passingham, Steiger stated that Bloom was "all I ever wanted in a woman", and that "maybe our marriage was better than most because we were both established when we met". The couple bought a home in Malibu, California, a community that appealed to Steiger but which Bloom found boring. They also purchased an apartment in Manhattan and a cottage in County Galway, in close proximity to John Huston's home. Financial considerations led Steiger to sell their New York apartment in the mid-1970s. It upset him greatly when his marriage with Bloom ended in 1969 and that she quickly remarried Broadway producer Hillard Elkins the same year, a man whom Steiger had entrusted to care for her while he was away shooting Waterloo. Steiger was also close friends with actress Elizabeth Taylor.Steiger was outspoken on McCarthyism. He was particularly critical of Charlton Heston's stance on weapons, and publicly referred to him as "America's favorite fascist". In one clash in a column in the Los Angeles Times, Steiger responded to a letter sent by Heston saying that he was shocked that the American Film Institute had not honored Elia Kazan because of his testimony to the Un-American Activities Committee. Steiger wrote that he was "appalled, appalled, appalled" at actors and writers who had been forced to drive cabs because they were blacklisted and had even committed suicide as a result. Heston did not reply.Steiger suffered from depression throughout much of his life. He described himself as "incapacitated for about eight years with clinical depression" before his Oscar win for In The Heat of the Night. His career problems from the 1970s onwards were often exacerbated by health issues. He underwent open-heart surgery in 1976 and again in 1979 and struggled with obesity, though certain roles, such as Napoleon, required him to intentionally gain weight. After the decline of his third marriage in 1979, a deep depression, partly a side effect of his surgery, negatively affected his career during the 1980s. He became increasingly reclusive during this period, often confining himself to his apartment, watching American football for several hours. He said of the experience: "You begin to lose self-esteem. You don't walk, you don't shave and if no one was watching you'd go to the bathroom right where you were sitting". He would lie in bed at night thinking, "You'll never act again. Why bother? You're no good". Despite these challenges, Steiger continued to act into the 1990s and early 2000s. In one of his final interviews, he stated that there was a stigma wrongfully attached to sufferers of depression and that it was caused by a chemical imbalance, not a mental disease. He commented: "Pain must never be a source of shame. It's a part of life, it's part of humanity."
Early Life
Steiger was born on April 14, 1925, in Westhampton, New York, the only child of Lorraine (née Driver) and Frederick Steiger, of French, Scottish and German descent. Rod was raised as a Lutheran. He never knew his father, a vaudevillian who had been part of a travelling song-and-dance team with Steiger's mother, but was told that he was a handsome Latino-looking man, who was a talented musician and dancer. Biographer Tom Hutchinson describes him as a "shadowy, fugitive figure," one who "haunted" Rod throughout his life and was an "invisible presence and unseen influence."Hutchinson described Steiger's mother as "plump, energetic and small, with long auburn hair." She had a good singing voice and nearly became a Hollywood actress, but after a leg surgery permanently impaired her walking ability, she gave up acting and turned to alcohol. As a result, she quit show business and moved away from Westhampton to raise her son. They moved through several towns, including Irvington and Bloomfield, before settling in Newark, New Jersey. Her alcoholism caused Steiger much embarrassment, and the family was frequently mocked by other children and their parents within the community. At the age of five he was sexually abused by a pedophile who lured him in with a butterfly collection. Steiger said of his troubled family background: "If you had the choice of having the childhood you experienced, with your alcoholic mother and being the famous actor you are today, or having a loving, secure childhood and not being famous, which would you take? A loving, secure childhood in a New York minute". During the last 11 years of her life, Steiger's mother stayed sober and regularly attended Alcoholics Anonymous meetings. Steiger recalled: "I was so proud of her. She turned herself around. She came alive again".During his childhood, and owing to his considerable strength and bulk, Steiger became known as "The Rock". Despite being mocked over his mother's alcoholism, he was a popular figure at school and an able softball player. He displayed an interest in writing poetry and acting during his adolescent years, and appeared in several school plays while at West Side High School in Newark. Tired of fighting with his mother, he ran away from home at age sixteen to join the United States Navy during World War II.He enlisted on May 11, 1942, and received his training at the U.S. Naval Training Station in Newport, Rhode Island. He joined the newly commissioned USS Taussig (DD-746) on May 20, 1944. While serving as a torpedoman on destroyers, he saw action in the South Pacific, including the Battle of Iwo Jima. Steiger later commented: "I loved the Navy. I was stupid enough to think I was being heroic." His experiences during the war haunted him for the rest of his life, particularly the loss of Americans during the Battle of Iwo Jima, as well as the sinking of vessels by the Taussig which were known to have women and children aboard. On December 17, 1944, off the coast of Luzon in the Philippines, Steiger and the Taussig encountered a severe typhoon, which became known as Halsey's Typhoon, with winds reaching one hundred knots (115 mph) and 80 foot (24 m) waves. As a result, three U.S. destroyers were lost, but the Taussig survived, with Steiger tying a rope to himself on deck and flattening himself as waves engulfed the ship.After the war, the GI Bill paid for his rent at a room on West 81st Street in New York City, an income of just over $100 a month, and four years of schooling. He initially found a job oiling machines and washing floors. He decided to attend a drama class, primarily because of its membership of attractive young women. Known as the Civil Service Little Theater group, it was conducted by the Office of Dependants and Beneficiaries, where he was employed at the time. This led him to start a two-year course at the New School for Social Research, run by German émigré Erwin Piscator. During one audition, Steiger was cast after barely uttering a few words, the director exclaiming he had a "fresh, wonderful quality." Another talented pupil at the time was Walter Matthau, who dubbed the institution "The Neurotic School for Sexual Research." Steiger was surprised to discover his own talent as an actor, and he was encouraged to pursue further studies at the Dramatic Workshop. One of the main reasons he wanted to be an actor was to regain public respect for his family name, which had so humiliated him during childhood. Another important factor was his belief that he did not "have the temperament for a regular job", and would have ended up a miserable, violent alcoholic. His only role model as an actor was Paul Muni, who he thought was "the greatest," though he also had a deep respect for French actor Harry Baur and, according to biographer Hutchinson, he admired Charlie Chaplin "to the point of adoration."
Filmography
Gallery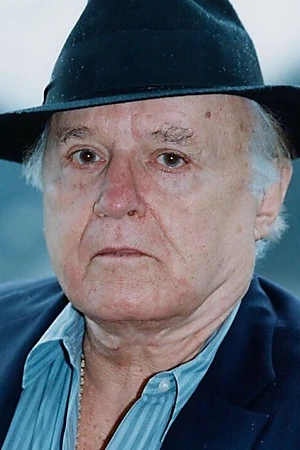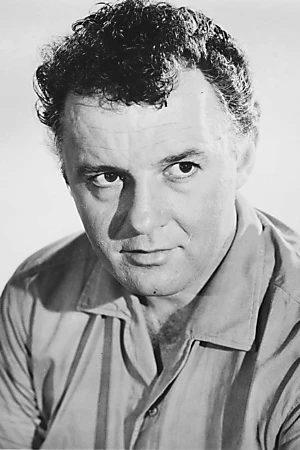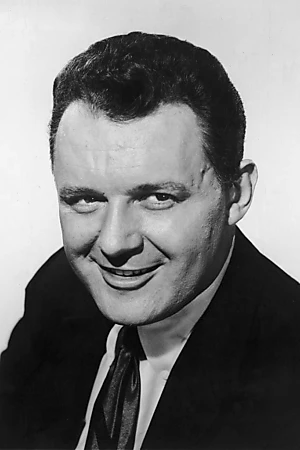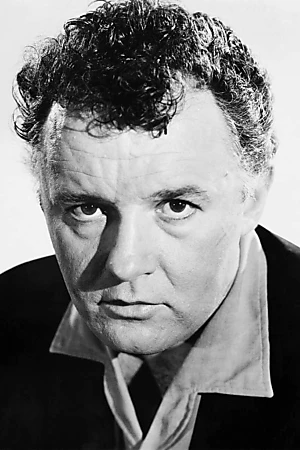 Information
Known for
Acting
Gender
Male
Birthday
1925-04-14
Deathday
2002-07-09 (77 years old)
Place of birth
New York City, United States of America
Relationships
Claire Bloom (1959-01-01 - 1969-01-01), Joan Benedict Steiger (2000-01-01 - 2002-07-09), Sherry Nelson (1973-01-01 - 1979-01-01), Sally Gracie (1952-01-01 - 1958-01-01), Paula Ellis (1986-01-01 - 1997-01-01)
Citizenships
United States of America
Awards
star on Hollywood Walk of Fame, David di Donatello for Best Foreign Actor, Silver Bear for Best Actor, Golden Globe Award for Best Actor – Motion Picture Drama, Academy Award for Best Actor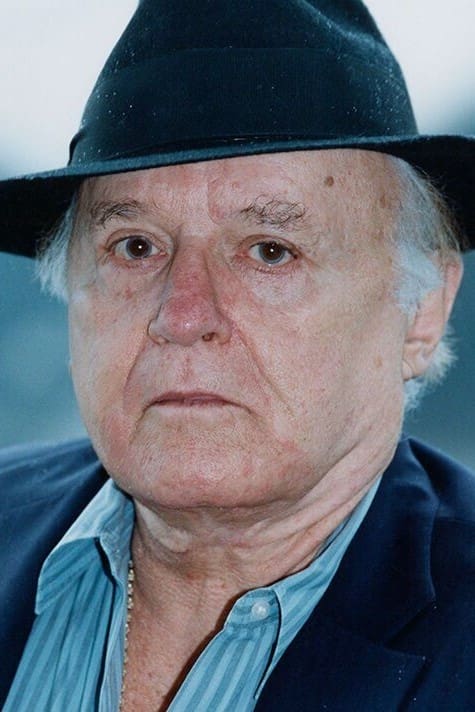 Rod Steiger
Check gifts on Amazon