Biography
John Wilden Hughes Jr. (February 18, 1950 – August 6, 2009) was an American filmmaker. Beginning as an author of humorous essays and stories for National Lampoon, he went on to write, produce and sometimes direct some of the most successful live-action comedy films of the 1980s and 1990s such as National Lampoon's Vacation (1983) and its sequels National Lampoon's European Vacation (1985) and National Lampoon's Christmas Vacation (1989), Mr. Mom (1983), Sixteen Candles (1984), Weird Science (1985), The Breakfast Club (1985), Ferris Bueller's Day Off (1986), Pretty in Pink (1986), Some Kind of Wonderful (1987), Planes, Trains and Automobiles (1987), She's Having a Baby (1988), Uncle Buck (1989), Dutch (1991), Dennis the Menace (1993), Baby's Day Out (1994), the Beethoven franchise (co-written under a pseudonym with Amy Holden-Jones) and Home Alone (1990) and its sequels Home Alone 2: Lost in New York (1992) and Home Alone 3 (1997).Most of Hughes's work is set in the Chicago metropolitan area. He is best known for his coming-of-age teen comedy films which often combined magic realism with honest depictions of suburban teenage life. Many of his most enduring characters from these years were written for Molly Ringwald, who was Hughes' muse.While out on a walk one morning in New York in the summer of 2009, Hughes suffered a fatal heart attack. His legacy after his death was honored by many, including at the 82nd Academy Awards by actors with whom he had worked such as Matthew Broderick, Molly Ringwald, Anthony Michael Hall and Macaulay Culkin among others. Actors whose careers Hughes helped launch include Michael Keaton, Anthony Michael Hall, Bill Paxton, Matthew Broderick, Macaulay Culkin and members of the Brat Pack group.
Personal Life
In 1970, then-20-year old Hughes married Nancy Ludwig, whom he had met in high school. Together they had two children: John Hughes III (born in 1976) and James Hughes (born in 1979). They were together until his death in 2009. Nancy Hughes died on September 15, 2019.Michael Weiss and Ben Stein described Hughes as a Reagan Republican, PJ O'Rourke said:I have no idea how, or if, John voted ... John and I never bothered to talk much about our politics. What we did talk about was the 20th century's dominant scrambled egghead bien pensant buttinski parlor pinko righty-tighty lefty-loosey nutfudge notion that middle-class American culture was junk, that middle-class Americans were passive dimbulbs, that America itself was a flop and that America's suburbs were a living hell almost beyond the power of John Cheever's words to describe ... We were becoming conservatives—in the most conservational sense. There were things that others before us had achieved and these were worth conserving ... Family was the most conservative thing about John. Walking across the family room in your stocking feet and stepping on a Lego (ouch!) was the fundamental building block of society.
Early Life
Hughes was born on February 18, 1950, in Lansing, Michigan, to Marion Crawford, who volunteered in charity work, and John Hughes Sr., who worked in sales. He was the only boy, and had three sisters. He spent the first twelve years of his life in Grosse Pointe, Michigan, where he was a fan of Detroit Red Wings #9 Gordie Howe. Hughes described himself as "kind of quiet" as a kid. "I grew up in a neighborhood that was mostly girls and old people. There weren't any boys my age, so I spent a lot of time by myself, imagining things. And every time we would get established somewhere, we would move. Life just started to get good in seventh grade, and then we moved to Chicago. I ended up in a really big high school, and I didn't know anybody. But then The Beatles came along (and) changed my whole life. And then Bob Dylan's Bringing It All Back Home came out and really changed me. Thursday I was one person, and Friday I was another. My heroes were Dylan, John Lennon and Picasso, because they each moved their particular medium forward, and when they got to the point where they were comfortable, they always moved on." In 1963, Hughes' family moved to Northbrook, Illinois, a suburb of Chicago. There, his father found work selling roofing materials. Hughes attended Grove Middle School, later going on to Glenbrook North High School, which gave him inspiration for the films that eventually made his reputation. He met Nancy Ludwig, a cheerleader and his future wife, in high school. As a teenager, Hughes found movies as an escape. According to childhood friend Jackson Peterson, "His mom and dad criticized him a lot (...) She [Marion] would be critical of what John would want to do". Hughes was an avid fan of the Beatles, and according to several friends, he knew a lot about movies and the Rat Pack.
Filmography
Gallery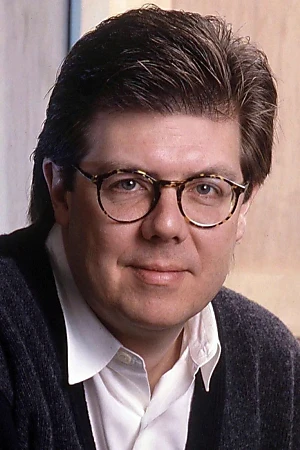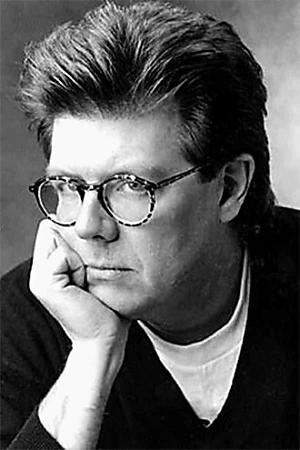 Information
Birthday
1950-02-18
Deathday
2009-08-06 (59 years old)
Known for
Writing
Also known as
Edmond Dantès, Edmond Dantes, John Wilden Hughes Jr., जाॅन ह्यूजेस
Gender
Male
Place of birth
Lansing, United States of America
Residences
Lake Forest, United States of America
Citizenships
United States of America