 Biography
1991-2016: Early life and career beginnings. Carolina Giraldo Navarro was born on February 14, 1991, in Medellin, Colombia, the youngest of three children. At age fourteen, she appeared on the Colombian version of The X Factor. A few years after her performance on the show, she obtained her first record contract with Flamingo Records (Colombia) & Diamond Music (Puerto Rico) and chose "Karol G" as her artistic name. In herfirst year, she opened with Kio Dj "the concert of concerts" with Don Omar in the city of Cartagena. she performed with J Balvin at a quinceañera party. In the following years, she recorded and released songs sporadically, including "En La Playa" in 2006 and "Dime Que Si" in 2009. She studied music at the University of Antioquia and sang backup for other artists during her studies, including Reykon, recording the song "301" with him in 2012. Shortly after, she traveled to Miami to meet with Universal Records, who declined to sign her, fearing that a woman would not be successful in the reggaeton genre.In response to Universal Music's decision, she and her father decided to promote her career independently by touring extensively across Colombia at colleges, clubs, and festivals. Karol G recalled, "I always said that if we'd made money per miles, we'd be millionaires. It was a long process... and because of it, I can truly enjoy what's happening now." The increased publicity through these tours led to her 2013 collaboration with Nicky Jam on the song "Amor de Dos". However, finding that her career was not progressing enough, Karol G moved to New York in 2014. Prompted by a subway advertisement, she took music business administration classes, which helped her learn about the industry and motivated her to further her career. Her 2014 dancehall song "Ricos Besos" became a hit in Colombia. In 2016, she signed with Universal Music Latino. 2017-18: Breakthrough success and Unstoppable. In January 2017, Karol G joined the reality talent show Pequeños Gigantes USA as a judge, offering advice to children 6–11 years of ago who perform on the show. In May of that year, her collaboration with Puerto Rican trap artist Bad Bunny on "Ahora Me Llama" became regarded as her breakthrough hit. The video garnered more than 756 million views on YouTube and reached number 10 on the Billboard Hot Latin Songs chart. The song was described by Marty Preciado of NPR as a "bass-heavy, unapologetic trap anthem to the power of femininity, soiled in hi-hats and heavy sub-bass [that] challenges hegemonic masculinity, singing about respect, love and sex-positive decisions." According to Ecleen Luzmila Caraballo of Rolling Stone, "it was then that Giraldo joined the increasingly-global pop urbano wave and established herself as one of its most standout acts". "Ahora Me Llama" was listed on "Alt.Latino's Favorites: The Songs Of 2017" as one of the best Latin songs of 2017."Ahora Me Llama" served as the lead single for her debut studio album, Unstoppable, which was released in October 2017 and debuted at number two on the Billboard Top Latin Albums chart. Thom Jurek of Allmusic called Unstoppable "the first solid entry by a woman in the Latin trap movement". In March 2018, the singer released the jungle-inspired music video for her single "Pineapple". In that same month, she was announced as a finalist for the Billboard Latin Music Awards top female artist of the year. Later in 2018, she released the singles "Culpables", featuring Puerto Rican rapper Anuel AA, and "Mi Cama". "Culpables" peaked at number eight on the Billboard Hot Latin songs, while the remix of "Mi Cama" featuring J Balvin and Nicky Jam peaked at number six on the same chart. 2019–present: Ocean. In January 2019, the singer released the single "Secreto" with Puerto Rican rapper Anuel AA confirming the romantic relationship between the two artists in the song's accompanying music video. The single reached number 68 on the Billboard Hot 100 and number five on the US Hot Latin Songs charts. The song was inspired by the period of time in which Anuel AA and Karol G were dating but had not yet publicly discussed their relationship. The video's "power couple" aesthetic garnered comparisons to Beyoncé and Jay-Z as well as Jennifer Lopez and Marc Anthony. She released the album Ocean on May 3, 2019. The album was inspired by a moment of relaxation she experienced at the beach on the Spanish island of Tenerife, and she traveled to the beaches of the Turks and Caicos Islands and Saint Martin to draw further inspiration for the album. Elias Leight of Rolling Stone reviewed the album by stating, "The power of Ocean is somewhat diminished by the fact that a third of these songs are already out" but opined that "the remaining tracks are impressively varied".In July 2019, Karol G collaborated with Anuel AA, Daddy Yankee, Ozuna, and J Balvin on the song "China". The song heavily samples Shaggy's 2000 single, "It Wasn't Me". "China" debuted at number two on Billboard's Hot Latin Songs chart on the issue dated August 3, 2019, and topped both the Latin Digital Songs and Latin Streaming Songs charts with 1,000 downloads sold and 14.1 million streams. "China" was included on the Rolling Stone list of the 10 Best Latin Music Videos of July. Her collaboration with American rapper Nicki Minaj on the song "Tusa" was certified 10x Latin platinum by the Recording Industry Association of America. Karol G premiered the song on American television on The Tonight Show Starring Jimmy Fallon on January 10, 2020. The song reached number one on the Billboard Hot Latin Songs chart on November 23, 2019 and stayed on the chart for 25 weeks.In April 2020, Karol G released the single and video for "Follow" with Anuel AA, recording its entirety while in quarantine in Miami due to the COVID-19 pandemic. She also collaborated with the Jonas Brothers on the "flirtatious" song "X" which first appeared in the end credits of the group's documentary film Happiness Continues. Karol G and the Jonas Brothers filmed the song's accompanying music video on their iPhones, using the combined footage as a "clever way to get around the obvious challenge of trying to film a music video during the COVID-19 crisis".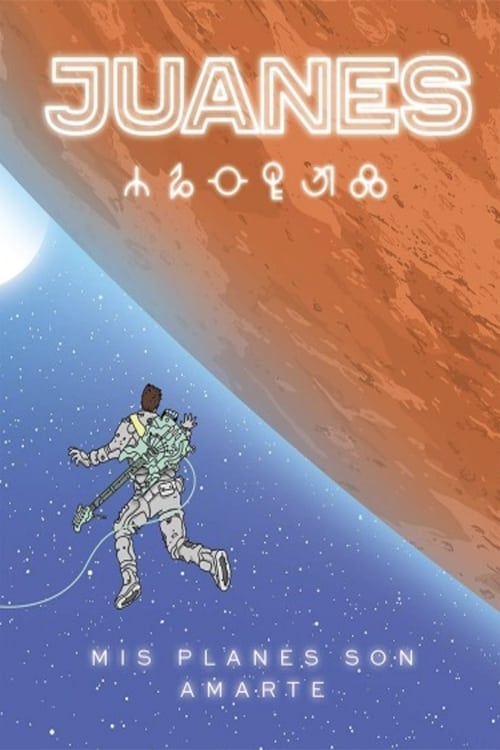 Mis planes son amarte
An archeologist becomes obsessed with an inexplicable finding that shakes the world. He discovers the shape of a contemporary astronaut in an ancient archaeological site.