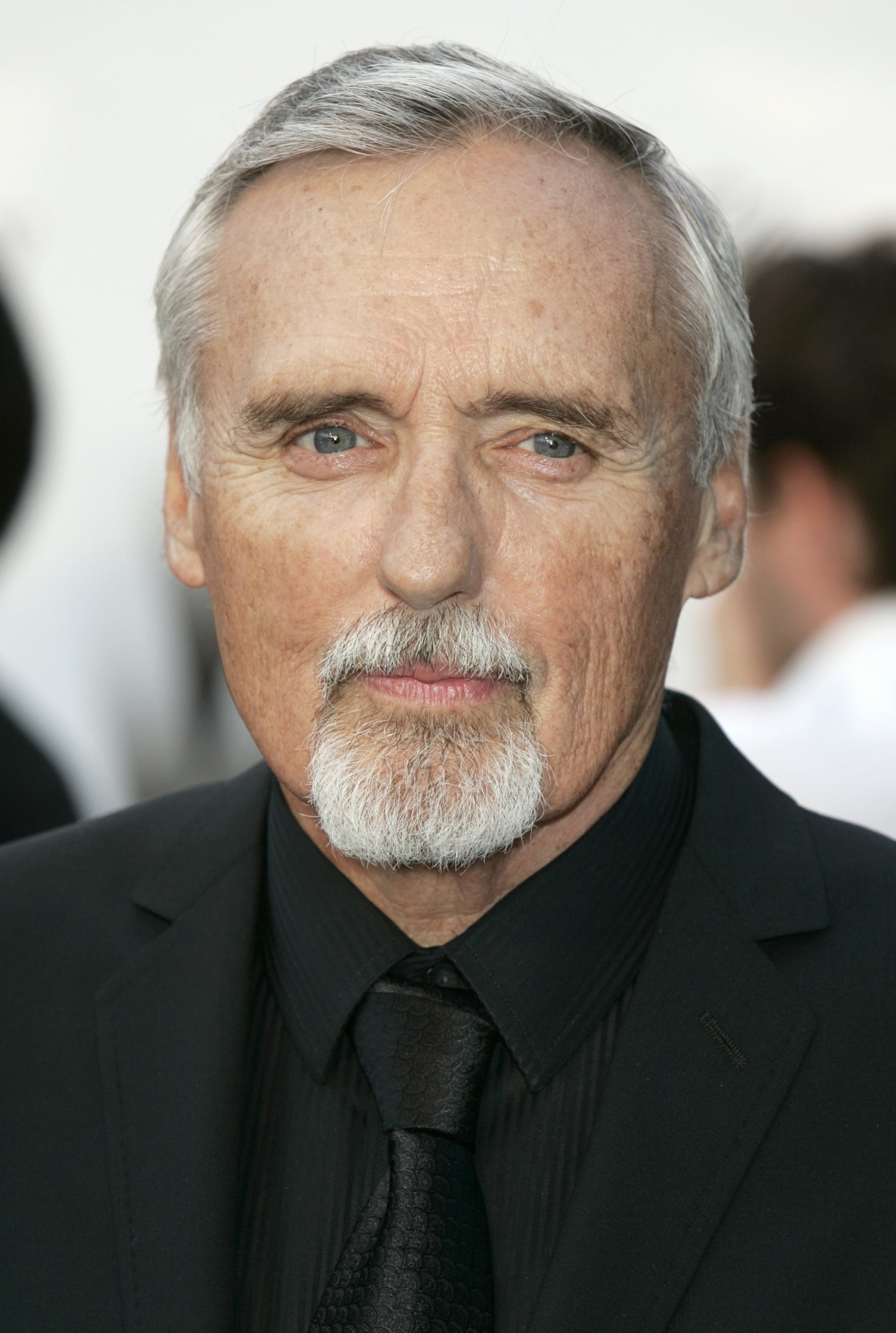 Biography
Dennis Lee Hopper (May 17, 1936 – May 29, 2010) was an American actor and filmmaker. He attended the Actors Studio, made his first television appearance in 1954, and soon after appeared in Giant (1956). In the next ten years he made a name in television, and by the end of the 1960s had appeared in several films, notably Cool Hand Luke (1967) and Hang 'Em High (1968). Hopper also began a prolific and acclaimed photography career in the 1960s.Hopper made his directorial film debut with Easy Rider (1969), which he and co-star Peter Fonda wrote with Terry Southern. The film earned Hopper a Cannes Film Festival Award for "Best First Work" and a nomination for the Academy Award for Best Original Screenplay (shared with Fonda and Southern). Journalist Ann Hornaday wrote: "With its portrait of counterculture heroes raising their middle fingers to the uptight middle-class hypocrisies, Easy Rider became the cinematic symbol of the 1960s, a celluloid anthem to freedom, macho bravado and anti-establishment rebellion". Film critic Matthew Hays wrote "no other persona better signifies the lost idealism of the 1960s than that of Dennis Hopper".Following the critical and commercial failure of his second film as director, The Last Movie (1971), he worked on various independent and foreign projects – in which he was frequently typecast as mentally disturbed outsiders in such films as Mad Dog Morgan (1976) and The American Friend (1977) – until he found new fame for his role as an American photojournalist in Apocalypse Now (1979). He went on to helm his third directorial work Out of the Blue (1980), for which he was again honored at Cannes, and appeared in Rumble Fish (1983) and The Osterman Weekend (1983). He saw a career resurgence in 1986 when he was widely acclaimed for his performances in Blue Velvet and Hoosiers, the latter of which saw him nominated for the Academy Award for Best Supporting Actor. His fourth directorial outing came about through Colors (1988), followed by an Emmy-nominated lead performance in Paris Trout (1991). In 1990, Dennis Hopper directed The Hot Spot, which was not a box-office hit. Hopper found greater fame for portraying the villains of the films Super Mario Bros. (1993), Speed (1994) and Waterworld (1995).Hopper's later work included a leading role in the short-lived television series Crash (2008–2009), inspired by the film of the same name. He appeared in three films released posthumously: Alpha and Omega (2010), The Last Film Festival (2016) and the long-delayed The Other Side of the Wind (2018), which had been filmed in the early 1970s.
Personal Life
According to Rolling Stone magazine, Hopper was "one of Hollywood's most notorious drug addicts" for 20 years. He spent much of the 1970s and early 1980s living as an "outcast" in Taos, New Mexico after the success of Easy Rider. Hopper was also "notorious for his troubled relationships with women", including Michelle Phillips, who divorced him after eight days of marriage. Hopper was married five times:Brooke Hayward, married 1961 – divorced 1969, 1 child, daughter Marin Hopper (b. 1962)Michelle Phillips; married October 31, 1970 – divorced November 8, 1970Daria Halprin; married 1972 – divorced 1976, 1 child, daughter Ruthanna Hopper (b. 1972)Katherine LaNasa; married June 17, 1989 – divorced April 1992, 1 child, son Henry Lee Hopper (b. 1990)Victoria Duffy; married April 13, 1996 – separated January 12, 2010, 1 child, daughter Galen Grier Hopper (b. 2003)Hopper has been widely reported to be the godfather of actress Amber Tamblyn; in a 2009 interview with Parade, Tamblyn explained that "godfather" was "just a loose term" for Hopper, Dean Stockwell and Neil Young, three famous friends of her father's, who were always around the house when she was growing up, and who were big influences on her life.In 1994, Rip Torn filed a defamation lawsuit against Hopper over a story Hopper told on The Tonight Show with Jay Leno. Hopper claimed that Torn pulled a knife on him during pre-production of the film Easy Rider. According to Hopper, Torn was originally cast in the film but was replaced with Jack Nicholson after the incident. According to Torn's suit, it was actually Hopper who pulled the knife on him. A judge ruled in Torn's favor and Hopper was ordered to pay US$475,000 in damages. Hopper then appealed but the judge again ruled in Torn's favor and Hopper was required to pay another US$475,000 in punitive damages.According to Newsmeat, Hopper donated US$2,000 to the Republican National Committee in 2004 and an equal amount in 2005.Hopper was honored with the rank of commander of France's National Order of Arts and Letters, at a ceremony in Paris.Despite being a Republican, Hopper supported Barack Obama in the 2008 presidential election. Hopper confirmed this in an election day appearance on the ABC daytime show The View. He said his reason for not voting Republican was the selection of Sarah Palin as the Republican vice presidential candidate.
Early Life
Hopper was born on May 17, 1936, in Dodge City, Kansas, the son of Marjorie Mae (née Davis; July 12, 1917 – January 12, 2007) and James Millard Hopper (June 23, 1916 – August 7, 1982). He had Scottish ancestors. Hopper had two brothers, Marvin and David.After World War II, the family moved to Kansas City, Missouri, where the young Hopper attended Saturday art classes at the Kansas City Art Institute. When he was 13, Hopper and his family moved to San Diego, where his mother worked as a lifeguard instructor and his father was a post office manager, having previously served in the Office of Strategic Services, the precursor to the Central Intelligence Agency, in World War II in the China Burma India Theater. Hopper was voted most likely to succeed at Helix High School, where he was active in the drama club, speech and choir. It was there that he developed an interest in acting, studying at the Old Globe Theatre in San Diego, and the Actors Studio in New York City (he studied with Lee Strasberg for five years). Hopper struck up a friendship with actor Vincent Price, whose passion for art influenced Hopper's interest in art. He was especially fond of the plays of William Shakespeare.
Filmography
Gallery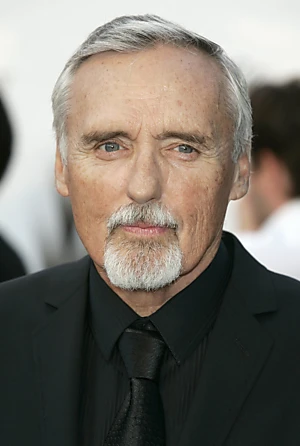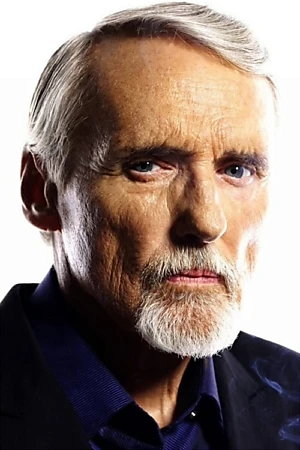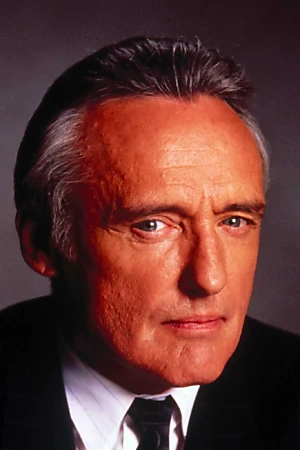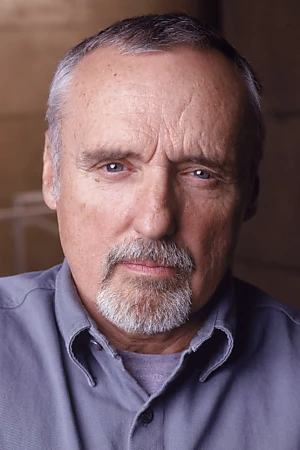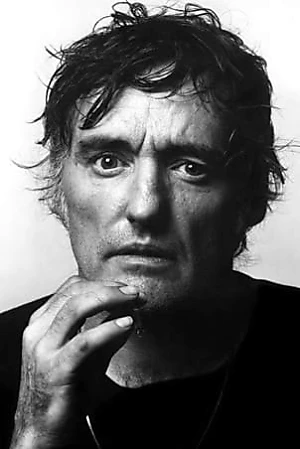 Information
Known for
Acting
Gender
Male
Birthday
1936-05-17
Deathday
2010-05-29 (74 years old)
Place of birth
Dodge City, United States of America
Height
Relationships
Victoria Duffy (1996-04-13 - 2010-05-29), Daria Halprin (1972-05-14 - 1976-01-01), Michelle Phillips (1970-10-31 - 1970-11-08), Katherine LaNasa (1989-06-17 - 1992-04-01), Brooke Hayward (1961-08-09 - 1969-01-01)
Children
Marin Hopper, Ruthanna Hopper, Henry Hopper
Father
Jay Millard Hopper
Mother
Marjorie Mae Hopper
Citizenships
United States of America
Residences
Kansas, United States of America
Also known as
Dennis Lee Hopper, Ντένις Χόπερ, Деннис Хоппер
Awards
star on Hollywood Walk of Fame, Commandeur des Arts et des Lettres, MTV Movie Award for Best Villain, Donostia Award, Golden Raspberry Award for Worst Supporting Actor, National Society of Film Critics Award for Best Supporting Actor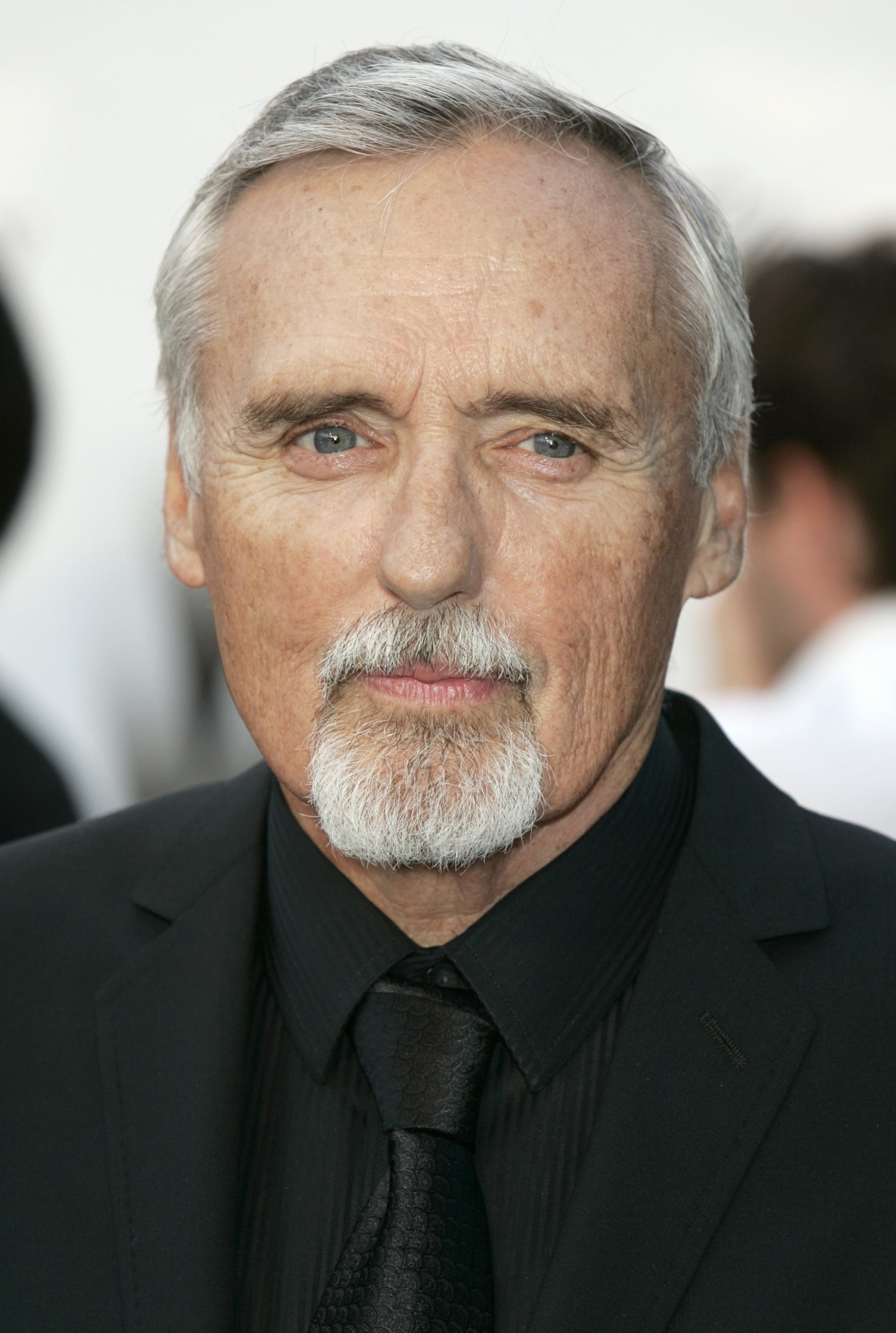 Dennis Hopper
Check gifts on Amazon