Discover Movies and TV Series that fit You with our Mobile Application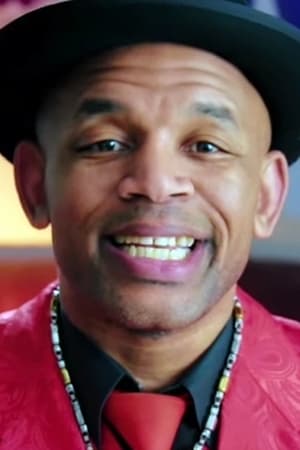 Shonie Carter
Check on Amazon
Biography
Mearion Shonie Bickhem III (born May 3, 1972), better known as Shonie Carter, is an American mixed martial artist. He is a former WEC Welterweight Champion, a UFC veteran, and a contestant on The Ultimate Fighter 4 reality show. He has also competed in Pancrase, Shooto, King of the Cage, M-1 Global, KSW, and Bellator. He is known for his flashy dress, colorful vocabulary, outlandish personality and use of the spinning backfist in competition.
Personal Life
Carter is currently single and has three children: a daughter Sierra Rena, and sons Samearion Andreas, and Kavion Osiris. He resides in Chicago teaching at the Honbu Dojo Shidokan USA under the guidance of USA Shidokan Branch Chief Eddie Yoshimura. He is a bartender and bouncer at the Mexican restaurant Fiesta Cantina in the Wrigleyville neighborhood of Chicago, Illinois and a personal trainer at the LA Fitness Gym's Ravenswood location.
Early Life
Carter was born in Chicago, Illinois and served for six years in the United States Marine Corps before beginning his profession as a fighter. Carter attended Proviso East High School. He began his martial arts training in Greco-Roman wrestling at Triton Community College in River Grove, Illinois before transferring to Carson-Newman College in Tennessee where he began studying judo and jujutsu, under Dr. Stephen Terrell and Dr. Stephen Karr. He was also an All-American wrestler and participated in the Olympic trials. After a semester of studying judo, Carter enrolled in the Tennessee state championship in the white-green, brown, and black belt divisions. He won state titles in the white-green and brown divisions, and placed second in the black belt division. His instructor awarded him his brown belt after his performance. Carter later added sanshou and Shidōkan Karate to his repertoire.In addition to his MMA career, he also holds a record of 57 wins and 5 losses as a professional kickboxer.