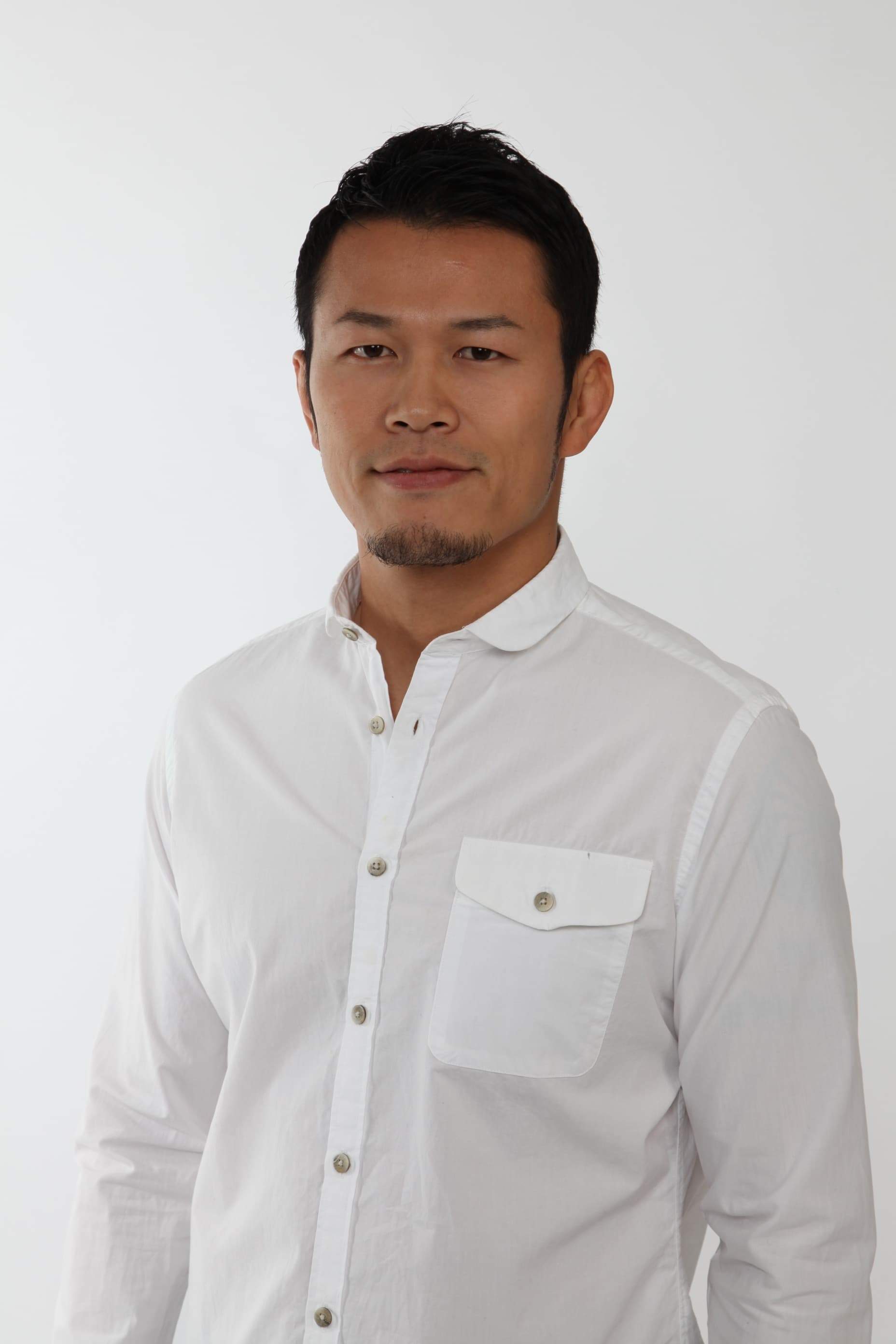 Biography
Genki Sudo (須藤 元気, Sudō Genki, born 8 March 1978 in Kōtō, Tokyo, Japan) is a Japanese politician who serves as a member of the Constitutional Democratic Party of Japan in the House of Councillors since 2019. Between 1999 and 2006, Sudo was a professional athlete and then was in the entertainment industry from 2006 to 2019.He is a retired mixed martial artist and a kickboxer who, until 31 December 2006 competed in the Japanese fighting organization HERO'S and before that, the Ultimate Fighting Championship and Pancrase. He is known for his elaborate ring entrances and unorthodox fighting style. Over his career he holds notable wins over Nate Marquardt, Royler Gracie, Eric "Butterbean" Esch, Mike Brown, Kazuyuki Miyata, Hiroyuki Takaya, Damacio Page and Ramon Dekkers. Sudo, following his retirement, transitioned into a career in entertainment as a Japanese singer, composer, choreographer, actor, professional calligrapher and author. He is the producer, director, and former lead vocalist of the music group World Order, which is known for their techno music style and highly synchronised robotic choreography.His philosophy is "We are all one."
Personal Life
Sudo is a practicing Buddhist. He married on 22 November 2007, but got divorced in 2014.Sudo has written 15 books and has started an amateur baseball team for people 30 and over.On 1 August 2009, Sudo and his office made an official statement to say information on Wikipedia was wrong. According to their statement, the bout between Sudo and Tiki Ghosn was originally declared a draw which was overturned after Sudo's corner man, Bas Rutten, objected, at which point Sudo was declared the winner and given a medal.On 25 January 2010, Sudo took the entrance examination of Takushoku University Graduate School and he was admitted to the school on 29 January. He entered the Local Government Course (Master's Program) of the Graduate School of Local Government.
Early Life
Born to a chef and Boxing fan, Genki was named after Yu Koyama's sports anime Ganbare Genki. He started practicing Amateur Wrestling during high school, focusing on Greco-Roman Wrestling, and later won JOC Cup All Japan Junior Wrestling Championship during his stay at the Takushoku Junior College. In 1998, after graduating, Genki moved to the United States and enrolled in Santa Monica College, but dropped out soon after. Around this time, he joined the Beverly Hills Jiu-Jitsu Club and practiced Brazilian Jiu Jitsu. A year after, he returned to Japan to compete in Pancrase by Bas Rutten's mediation.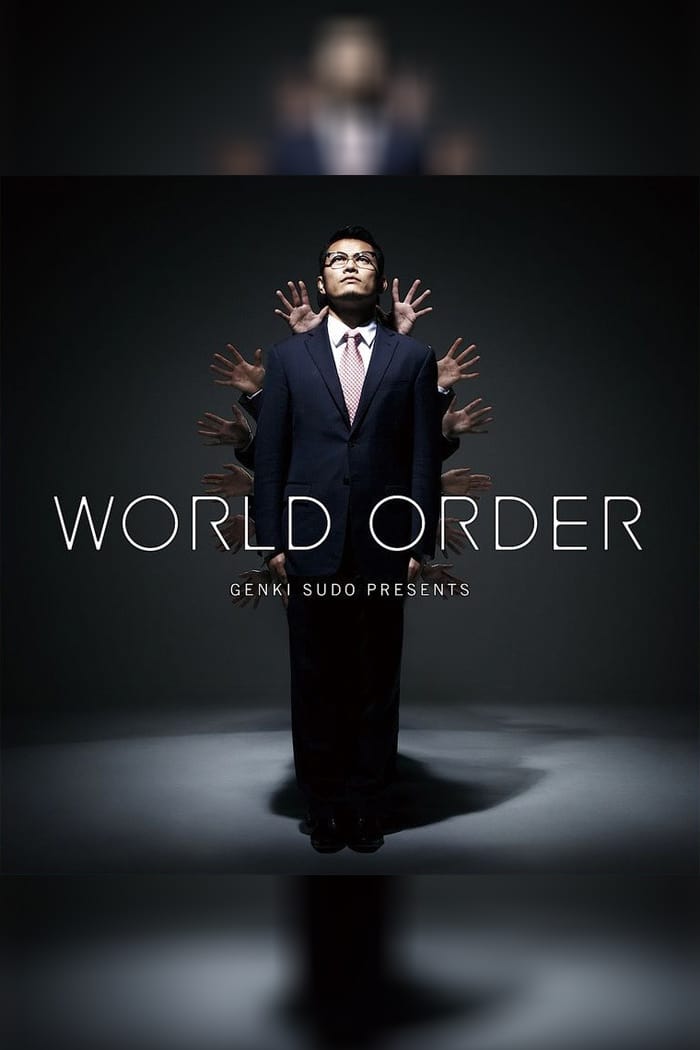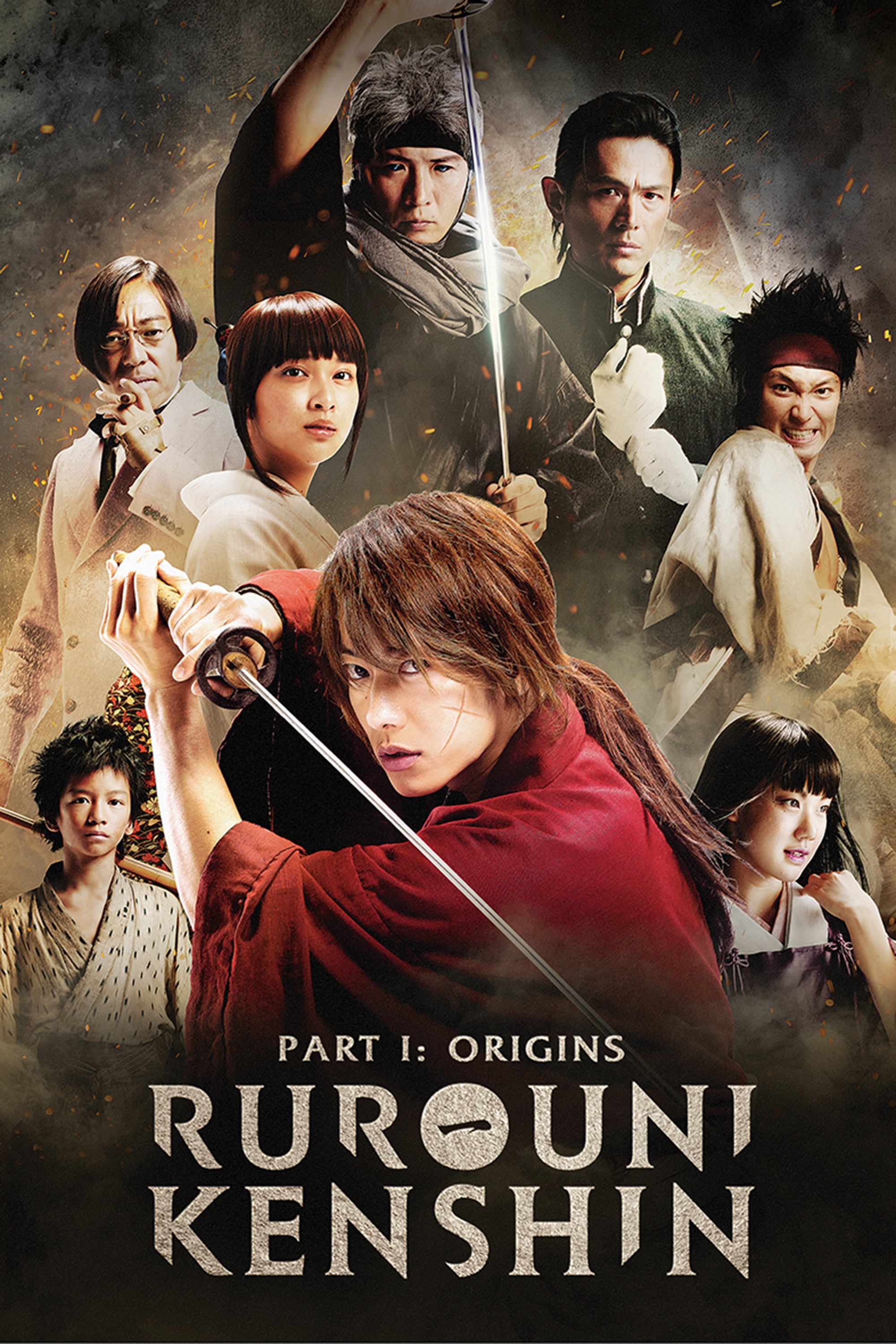 Rurouni Kenshin Part I: Origins
Kenshin Himura has become a samurai. He offered aid and protection to those in need as an apology for his past actions. Kaoru Kamiya is with Kenshin Himura. Kaoru is an instructor at the school. Kensh...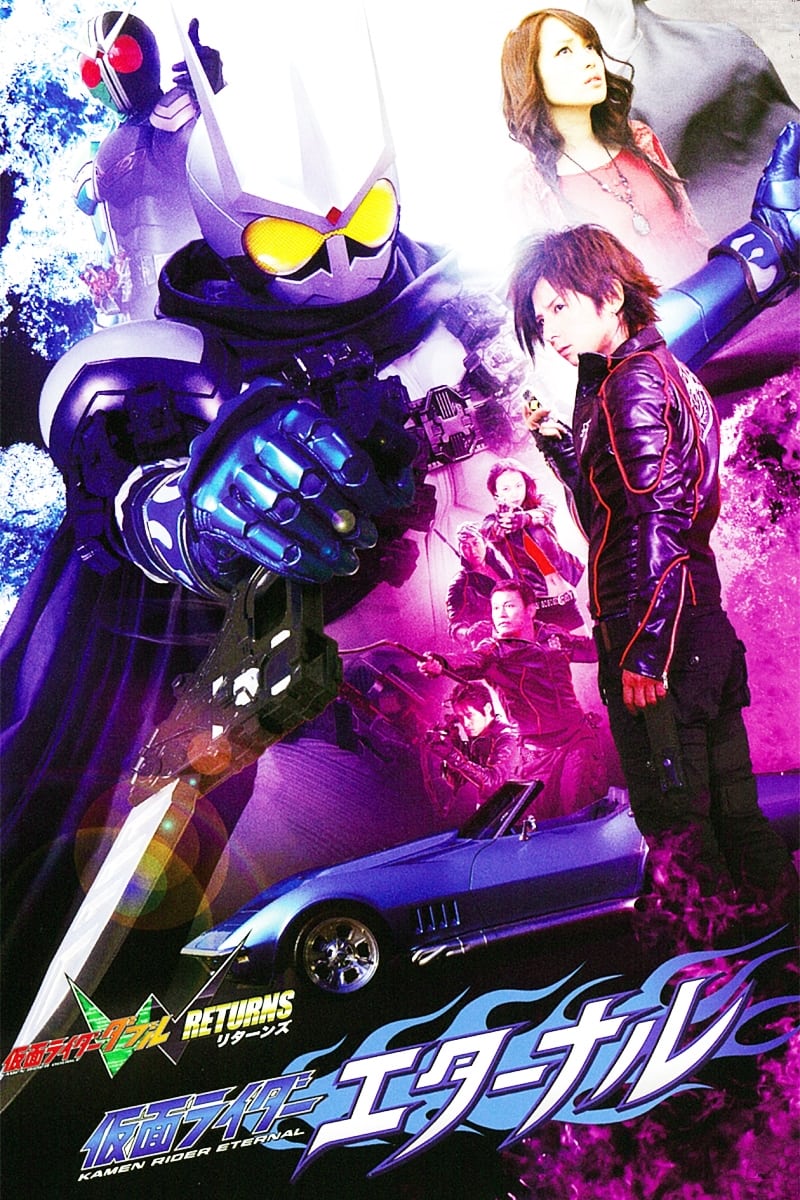 Kamen Rider W Returns: Kamen Rider Eternal
Set primarily before the events of Kamen Rider W Forever, Kamen Rider Eternal tells the story of Daido Katsumi, the formation of NEVER, the mission that led them to target Fuuto, and reveals just how ... R246 Story
The anthology film R246 Story centers around the major Japanese highway Route 246. Originating in Chiyoda Ward's Miyakezaka district, the 122.7 kilometers long Route 246 passes through Japanese trends... K1 Dynamite!!
K-1 PREMIUM 2006 Dynamite!! was held by K-1 and Hero's on New Year's Eve, Sunday, December 31, 2006 at the Kyocera Dome Osaka in Osaka, Japan. It featured 10 HERO'S MMA rules fights, and 4 K-1 rules f... Fly, Daddy, Fly
Suzuki's world is shattered when his teenage daughter is brutally attacked. The assailant, Ishihara, son of a politician, brazenly mocks Suzuki as he throws him cover-up money. Angry, Suzuki finds he ... K1 Dynamite!!
K-1 PREMIUM 2005 Dynamite!! was held on New Year's Eve, Sunday, December 31, 2005 at the Osaka Dome in Osaka, Japan. It featured 7 HERO'S MMA rules fights, and 4 K-1 rules fights. The event attracted ...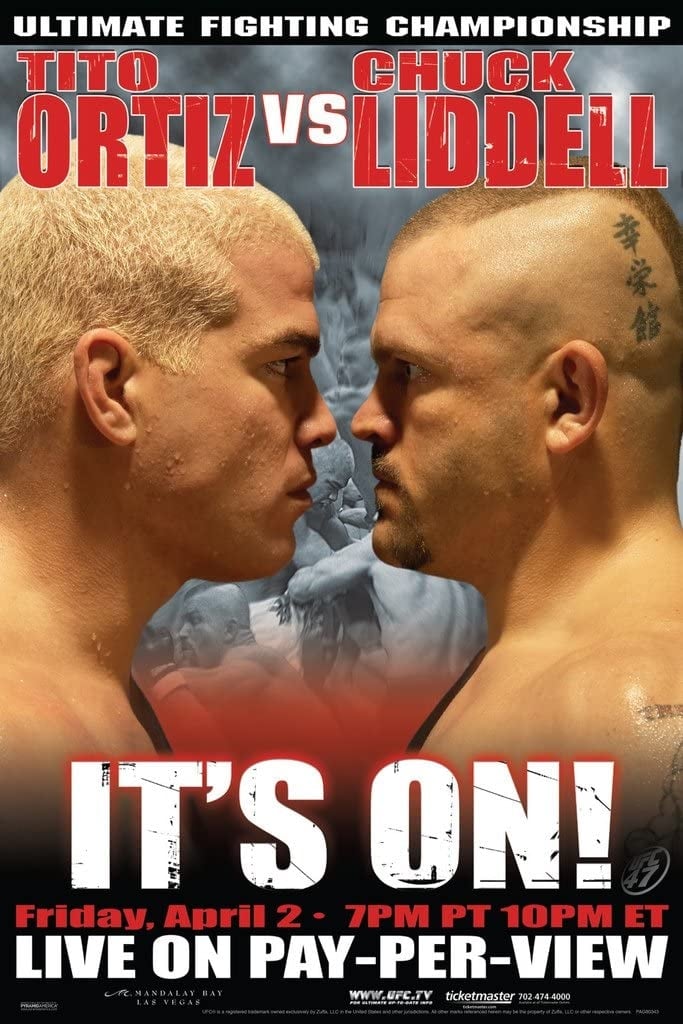 UFC 47: It's On!
UFC 47: It's On! was a mixed martial arts event held by the Ultimate Fighting Championship at the Mandalay Bay Events Center in Las Vegas, Nevada. The title "It's On!" refers to Chuck Liddell and Tito...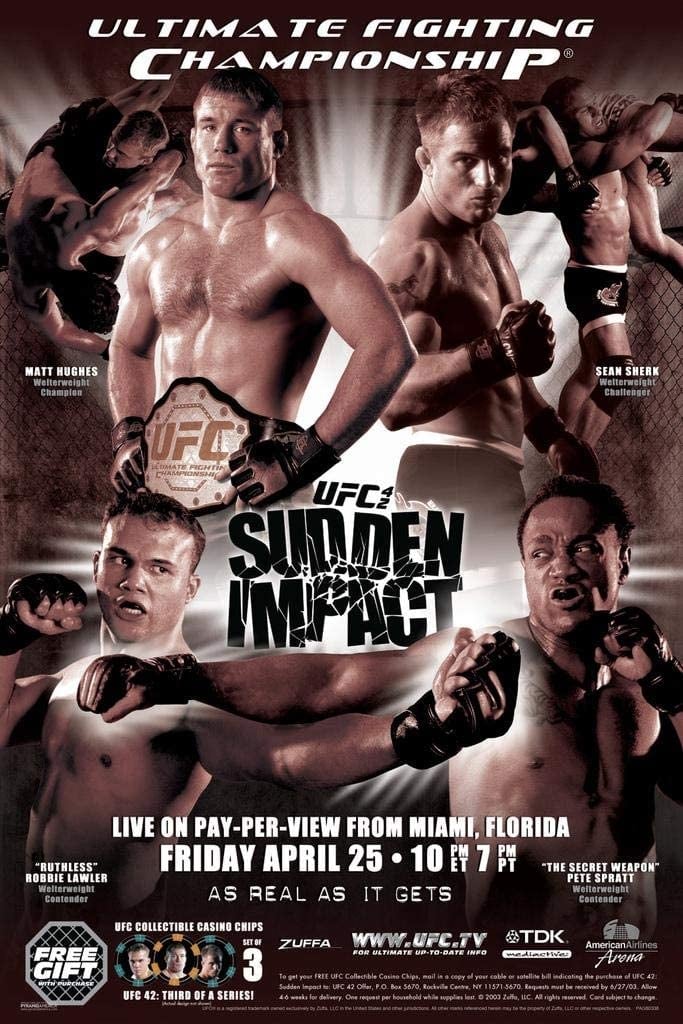 UFC 42: Sudden Impact
UFC 42: Sudden Impact was a mixed martial arts event held by the Ultimate Fighting Championship at the American Airlines Arena in Miami, Florida. UFC 42 was the first UFC event to take place in Florid... K1 Dynamite!!
K-1 PREMIUM 2003 Dynamite!! was an annual kickboxing and mixed martial arts event held by K-1 on New Year's Eve, Wednesday, December 31, 2003 at the Nagoya Dome in Nagoya, Japan. It featured 6 K-1 MMA...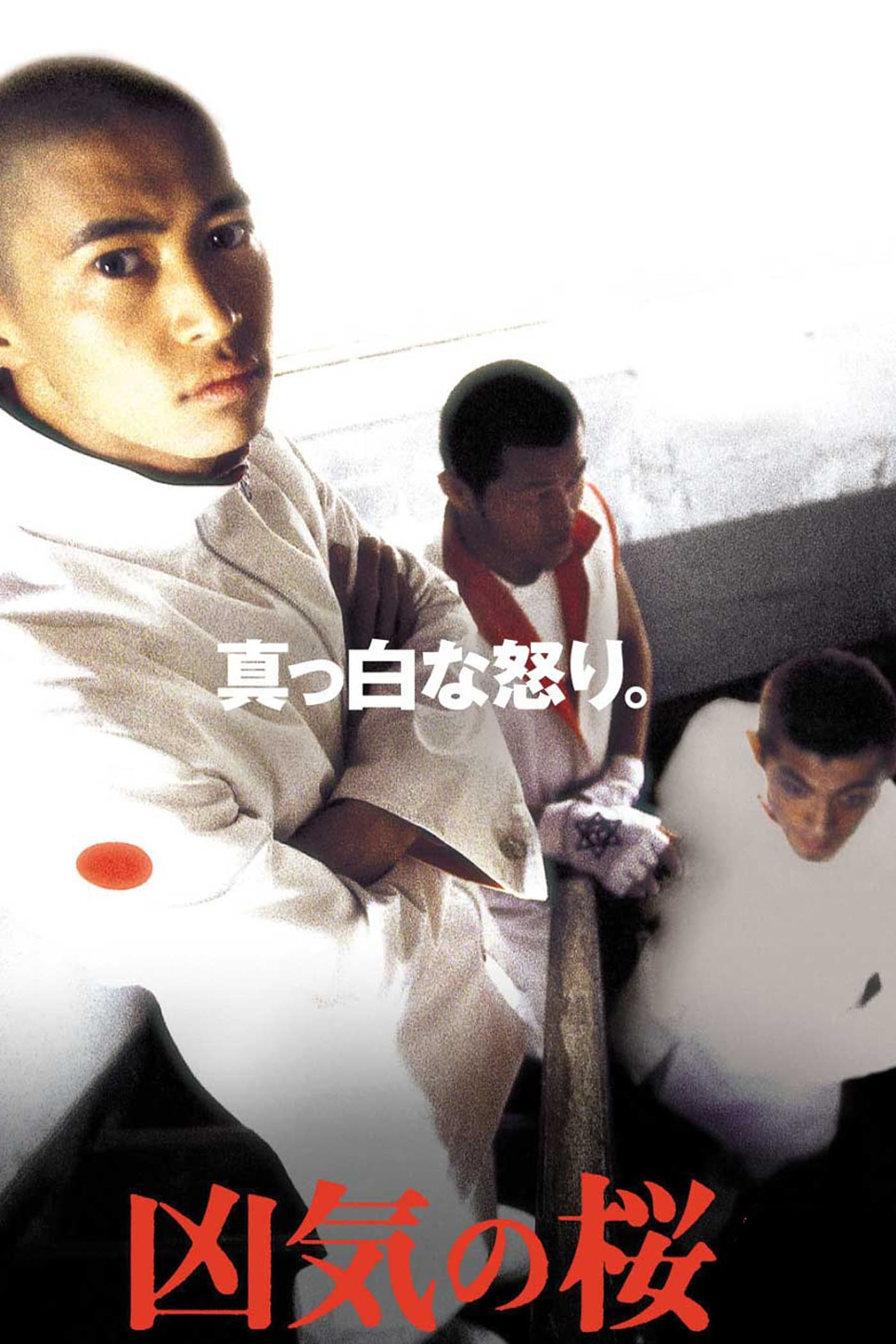 Madness in Bloom
Yamaguchi, Ichikawa and Kosuge dress in white military-style uniforms to "clean" the streets of Shibuya from bad elements. After rightist gang boss, Aota takes an interest in the three, the boys grad...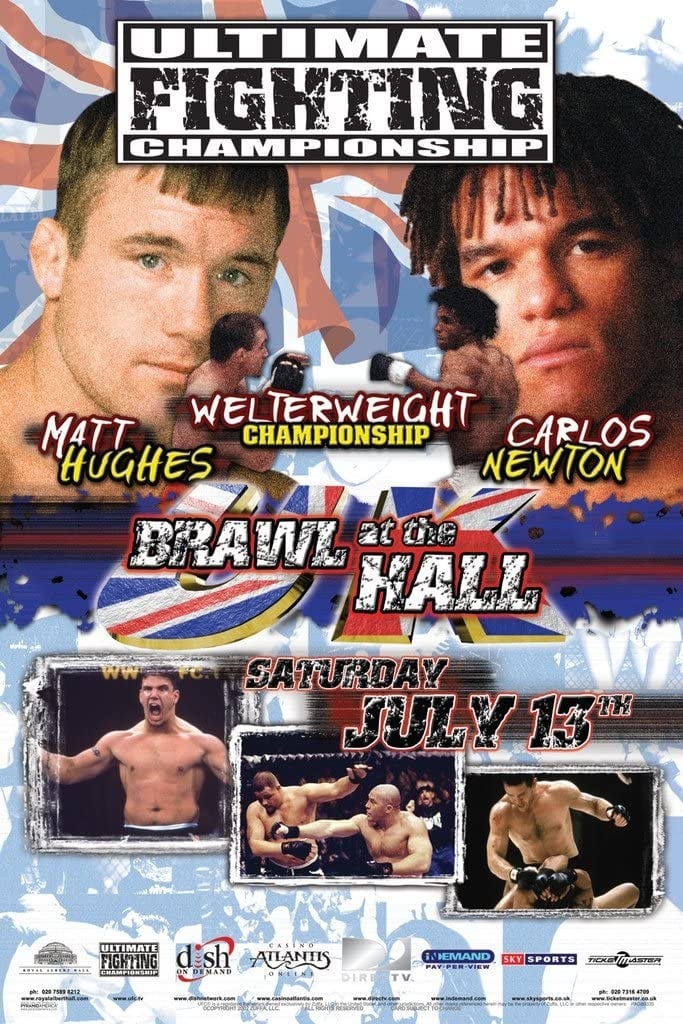 UFC 38: Brawl At The Hall
UFC 38: Brawl at the Hall was a mixed martial arts event held by the Ultimate Fighting Championship. It took place at the Royal Albert Hall in London, England, on July 13, 2002. The event was seen on ...