Discover Movies and TV Series that fit You with our Mobile Application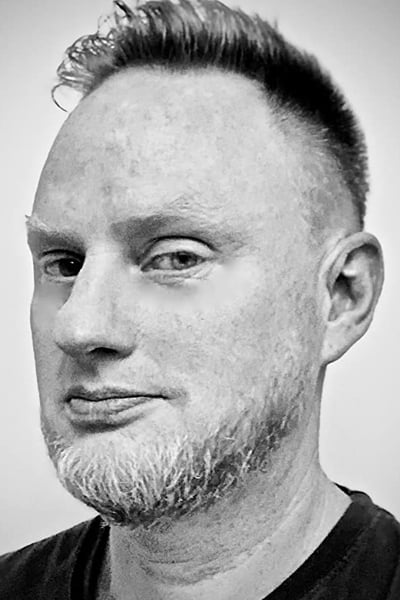 Biography
Personal Life
While on vacation, Orr met Margaret Louise "Peggy" Wood, a Trenton, Michigan native and speech therapist who worked in Fort Lauderdale, Florida. They became engaged on Christmas Day, 1972, and married in September 1973 at a 'secret' ceremony in Parry Sound. They have two sons, Darren and Brent. Darren works as a player's agent at Orr Hockey Group. Orr's mother Arva died in November 2000, 18 months after being diagnosed with cancer. Orr's father Doug died in 2007. Orr became a grandfather when granddaughter Alexis was born in 2009. A second grandchild, Robert, was born in January 2011.Orr has been known to be fiercely loyal to former Bruin personnel and teammates. When Derek Sanderson had alcohol and prescription drug-abuse problems and wound up penniless, Orr spent his own money to ensure that Sanderson successfully completed rehab. Decades later, Orr and Sanderson went into business together managing finances for hockey players. Orr also helped out Bruins trainer John (Frosty) Forristall, his roommate during his first years with the Bruins, who had just been fired from the Tampa Bay Lightning for alcoholism in 1994. Forristall's drinking put him on bad terms with his brother John, so he returned to Boston jobless and soon afterwards was diagnosed with brain cancer. Orr took Forristall into his home for a year until he died at the age of 51. Orr was a pallbearer at his funeral.Orr is also well known for his charitable works, although he kept mention of them out of the press. Former Eagle-Tribune writer Russ Conway noted of one occasion when Orr and Conway visited Boston Children's Hospital, with a box of programs, pennants, pucks, pictures and Boston memorabilia: "We went from room to room, Orr popping in, unannounced to visit the kids. Some couldn't believe their eyes; sick as they were, they laughed in astonishment and delight. Bobby Orr! He talked and joked with every one of them, asking names, rubbing heads, giving everybody a little present from the box, leaving a stick, autographing everything in sight." Orr made Conway promise to not print a word in the newspaper. Orr was involved in numerous charity fund raisers. In 1980, Orr was awarded the Multiple Sclerosis Silver Hope Chest Award by the Multiple Sclerosis Society for his "numerous and unselfish contributions to society".Among other personal interests, Orr has a passion for fishing which he has had since childhood. He has a talent for solving jigsaw puzzles quickly. Orr is also known for his taste in clothes and style of dress. When living as a bachelor with Forristall during his years with the Bruins, Orr was also known for keeping a clean apartment and not drinking, smoking, or night-clubbing. Orr projected a clean image.
Early Life
Orr was born in the town of Parry Sound on the shores of Georgian Bay in Ontario, Canada. His grandfather, Robert Orr, was a top-tier soccer pro player who emigrated from Ballymena, Northern Ireland to Parry Sound early in the 20th century. Orr's father, Doug Orr, had once been a hockey prospect and was invited to join the Atlantic City Seagulls in 1942 but turned down the offer. Doug Orr instead joined the Royal Canadian Navy, serving during the Second World War. He returned after the war to Parry Sound and Arva Steele, whom he had married before he left for war, and to a job in the CIL dynamite factory. Doug and Arva had five children together: Patricia, Ronnie, Bobby, Penny and Doug Jr. Bobby was born on March 20, 1948 at St. Joseph's Hospital, where his grandmother Elsie Orr was a nurse. Bobby was a sick baby at birth and his survival was tenuous.Bobby Orr displayed his hockey talents from an early age. Orr played his first organized hockey in 1953 at age five, in the "minor squirt" division, a year after getting his first skates and playing shinny. Although he was tiny and somewhat frail, he soon was able to skate faster than anyone his own age, speed he demonstrated in races around the rink and in games. Until he was ten years old, Orr played on the wing, as a forward. His coach, former NHL player Bucko McDonald, moved Orr to defence. Although Orr played defence, McDonald encouraged Orr to use his talents as a stickhandler, skater and scorer to make offensive rushes. According to McDonald: "I used to tell Doug the kid was in his natural position when he played defence. You didn't have to be genius to see that – honest. I don't think Doug agreed, but he accepted my decision." Orr would later credit McDonald: "Bucko taught me almost everything I know."Orr was noticed by the Boston Bruins in the spring of 1961, playing in a youth hockey tournament in Gananoque, Ontario. The Bruins' Wren Blair described him as "a combination of Doug Harvey and Eddie Shore." The Bruins immediately pursued Orr. Blair made regular visits to the family home. In the fall of 1961, the Bruins invested CA$1,000 (CA$8,497 in 2018 dollars) to sponsor his minor hockey team. Although three other NHL teams (Toronto Maple Leafs, Detroit Red Wings and Montreal Canadiens) were interested in Orr, he signed in 1962 with the Bruins. Orr explained that he signed with the Bruins because "they're a team of the future. They're rebuilding and I want to be part of that building program."Blair was involved with a plan to start a new Oshawa Generals franchise in a new arena in Oshawa, Ontario. Despite the Bruins already having a junior hockey franchise, the Niagara Falls Flyers, Blair convinced the Bruins to own another. He arranged a deal whereby the Bruins owned 51% of the franchise. But Orr would have to play for Oshawa. When Orr was fourteen, Blair convinced the Orr family to allow Bobby to attend the Flyers' tryout camp. When camp ended and it came time to sign with the Bruins, a meeting with Bruins' owner Weston Adams went sour and Orr headed back to Parry Sound. Blair was able to smooth over the situation and convince Arva Bobby was old enough to leave home. To get the Orrs' signatures on a "C" Form, committing Bobby to the Bruins at age eighteen, Blair agreed to have Bobby stay in Parry Sound for his schooling, skipping Generals' practices and only driving south to play games on weekends, a three-hour trip one way. The bonus for signing was CA$10,000 (CA$83,899 in 2018 dollars), a new car and the Bruins would pay to stucco the family home.Orr debuted in junior in the 1962–63 season for the new Generals in the new Metro Junior A League. Orr was only fourteen, competing against eighteen-, nineteen- and twenty-year-olds. The 1963–64 season brought further changes as the Metro League folded and Oshawa joined the Ontario Hockey Association (OHA). Orr moved to Oshawa, where he started attending R. S. McLaughlin high school and boarded with a local family. Orr scored 29 goals to set a junior record for goals by a defenceman and was named to the OHA's First All-Star team.Orr's goal and point totals increased every year during his junior career, and he was named to the OHA First-All Star team every season he was in the OHA. Orr had his best season in 1965–66, his fourth season of junior. Orr scored 38 goals to increase his goal-scoring record and finished with 94 points to average two points per game for the Generals. The Generals finished fourth in the league but won the OHA championship, the J. Ross Robertson Cup, by defeating the St. Catharines Black Hawks, the Montreal Junior Canadiens and the Kitchener Rangers. The team defeated the Northern Ontario champions North Bay Trappers and the Quebec champions Shawinigan Bruins to win a berth in the Memorial Cup Final for the junior championship of Canada.Oshawa's hopes in the 1966 Memorial Cup Final were damaged when Orr suffered a groin injury against Shawinigan, an injury that is painful and weakens
Text above from the Wikipedia article Robert Orr, licensed under CC-BY-SA, full list of contributors on Wikipedia.
Last updated: