Biography
Idrissa Akuna Elba (; born 6 September 1972) is an English actor, writer, producer, rapper, singer, songwriter and DJ. He is known for roles including Stringer Bell in the HBO series The Wire, DCI John Luther in the BBC One series Luther, and Nelson Mandela in the biographical film Mandela: Long Walk to Freedom (2013). He has been nominated four times for a Golden Globe Award for Best Actor – Miniseries or Television Film, winning one, and was nominated five times for a Primetime Emmy Award.Elba appeared in Ridley Scott's American Gangster (2007) and Prometheus (2012). Elba portrayed Heimdall in Thor (2011) and its sequels Thor: The Dark World (2013) and Thor: Ragnarok (2017), as well as Avengers: Age of Ultron (2015) and Avengers: Infinity War (2018). He also starred in Pacific Rim (2013), Beasts of No Nation (2015), for which he received Golden Globe and BAFTA nominations for Best Supporting Actor, and Molly's Game (2017). In 2016, he voiced Chief Bogo in Zootopia, Shere Khan in the live action/CGI adaptation of The Jungle Book, Fluke in Finding Dory, and played the role of Krall in Star Trek Beyond. He made his directorial debut in 2018 with an adaptation of the 1992 novel Yardie by Victor Headley.Aside from acting, Elba performs as a DJ under the moniker DJ Big Driis (or Big Driis the Londoner) and as an R&B musician. In 2016, he was named in the Time 100 list of the Most Influential People in the World. As of May 2019, his films have grossed over $9.8 billion at the global box office, including over $3.6 billion in North America, where he is one of the top 20 highest-grossing actors.
Personal Life
Elba has been married three times: first to Hanne "Kim" Nørgaard (from 1999 to 2003) and then to Sonya Nicole Hamlin (for four months in 2006). He has two children: a daughter with Kim and a son with former girlfriend Naiyana Garth. Elba became engaged to Somali-Canadian Sabrina Dhowre on 10 February 2018, during a screening of his film Yardie at an East London cinema; the couple have been together since early 2017. They wed on 26 April 2019 in Marrakesh.Elba has stated he is spiritual but not religious. He is an avid Arsenal supporter. In 2015, as part of his Discovery Channel miniseries Idris Elba: No Limits, Elba broke the course record land speed "Flying Mile" for the Pendine Sands.The Prince's Trust, a UK youth charity founded by Prince Charles in 1976, which Elba credits with helping begin his career, appointed him as their anti-crime ambassador in April 2009. He voiced support for a vote to remain in the European Union for the 2016 United Kingdom European Union membership referendum.On 16 March 2020, Elba revealed he had tested positive for COVID-19 amidst the pandemic. His wife, Sabrina Dhowre Elba, also tested positive for the virus. During his quarantine period, he noted that he has been suffering from asthma all his life, thus placing him in the high risk category of the disease. On 31 March, Elba announced both he and Sabrina had reached the fortnight quarantine period.
Early Life
Idrissa Akuna Elba was born on 6 September 1972 in the London borough of Hackney, the son of Winston, a Sierra Leonean man who worked at the Ford Dagenham plant, and Eve, a Ghanaian woman. Elba's parents were married in Sierra Leone and later moved to London. Elba was raised in Hackney and East Ham, and shortened his first name to "Idris" at school in Canning Town, where he first became involved in acting. He credits The Stage with giving him his first big break, having seen an advertisement for a play in it; he auditioned and met his first agent while performing in the role. In 1986, he began helping an uncle with his wedding DJ business; within a year, he had started his own DJ company with some of his friends. Elba left school in 1988, and won a place in the National Youth Music Theatre thanks to a £1,500 Prince's Trust grant. To support himself between roles in his early career, he worked in odd jobs including: tyre-fitting, cold-calling, and night shifts at Ford Dagenham. He was working in nightclubs under the DJ nickname "Big Driis" during his adolescence, but began auditioning for television roles in his early twenties.
Filmography
Gallery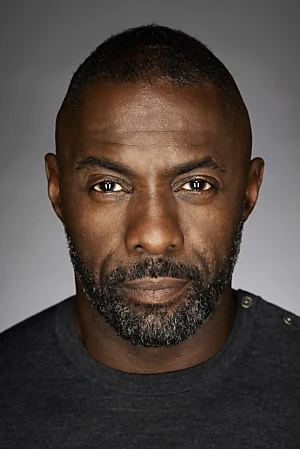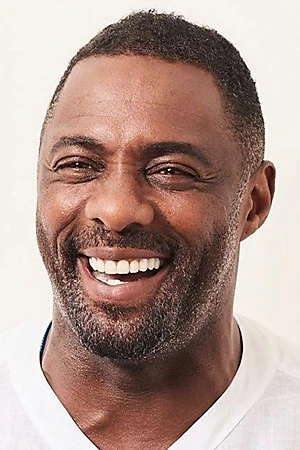 Information
Birthday
1972-09-06 (49 years old)
Known for
Acting
Also known as
Idrissa Akuna Elba , إدريس إلبا, Идрис Эльба, 伊德瑞斯·艾尔巴, イドリス・エルバ, 이드리스 엘바, Idrissa Akuna "Idris" Elba, Ίντρις Έλμπα, Ідріс Ельба
Birth name
Idrissa Akuna Elba
Gender
Male
Place of birth
London Borough of Hackney, United Kingdom
Height
1.9-metre
Residences
London, United Kingdom
Citizenships
Sierra Leone, United Kingdom
Awards
Officer of the Order of the British Empire, The Prince's Trust