Biography
Sebastian "Bas" Rutten (Dutch pronunciation: [ˈbɑs ˈrɵtə(n)]; born 24 February 1965) is a Dutch–American actor, retired mixed martial artist, kickboxer and professional wrestler. He was a UFC Heavyweight Champion, a three-time King of Pancrase world champion, and finished his career on a 22 fight unbeaten streak (21 wins, 1 draw). FightMetric wrote this when Rutten got inducted into the UFC Hall of Fame: "FightMetric, the official statistics provider for the UFC, ran the numbers on Rutten's career. They back up the Dutchman's inclusion into the UFC Hall of Fame and then some. In the 4-hours, 27-minutes and 8-seconds he spent as a pro fighter, Rutten scored 13 knockdowns without getting dropped himself, his significant strike accuracy was 70.6%, the highest FightMetric has ever recorded, attempted a record 53 submissions and successfully swept his opponents a record 46 times." From 2007 to 2016, Rutten was the co-host of Inside MMA on AXS TV. Rutten became a naturalized American citizen receiving citizenship in the late 1990s. As a professional fighter, one of his favorite tactics was the liver shot (both punch and kick), and he popularized its use in MMA. Rutten is known for his charisma and has capitalized on his celebrity status since retiring from fighting in 1999. He has worked as a color commentator in several MMA organizations, including Pride, and has appeared in numerous television shows, movies, and video games. He also coaches MMA and has authored several instructional materials.
Personal Life
Rutten currently lives in Westlake Village, California, with his wife Karin and two daughters – Sabine and Bianca. Rutten also has a daughter from his first wife; her name is Rachele. He became a citizen of the United States twenty years ago. By the end of 2015, he received his first grandchild, a grandson from Rachele, who currently lives in Belgium.Back in the Netherlands, Rutten is friends with former UFC competitor Gerard Gordeau.Rutten is known by the moniker "El Guapo", which means "The Handsome One" in Spanish.He became known for the victory celebration known as "Rutten Jump", in which he would do a jumping split after winning a fight. Rutten talked about the origins of the Rutten Jump on his website: "When I won my first fight in Pancrase, I was so hyped that I jumped up in the splits to each side of the ring. Why? I don't know. But, it became my trademark and I had to do it after every fight that I won."In 2010, Rutten partnered with clothing brand, Tokyo Five, to produce and star in a cooking show titled Grandma's Kitchen with Bas Rutten. The show's pilot was scheduled to air 26 February 2010, however, due to a physical altercation between Rutten and co-hosts, production has been delayed indefinitely.
Early Life
Rutten was born in Tilburg, Netherlands. At the age of 6 he developed eczema and severe asthma. Bas's eczema meant he always wore long sleeves, turtle necks and gloves, and his asthma meant he was unable to partake in exercise, and was consequently relatively skinny. He was bullied on a daily basis as a child.Bas started training in boxing in the backyard of an elementary school with a friend. Rutten became interested in martial arts at age 12 after his family went on vacation to France, where the movie Enter the Dragon starring Bruce Lee was playing at a local movie theatre. Bas could not get in because the movie was rated 17+, so he and his brother Sjoerd sneaked into the theatre. After he saw the movie, he took an interest in martial arts. At first, his conservative parents did not allow him to pursue his interest but at age 14, after two years of begging his parents, they allowed him to practice taekwondo. He picked it up very quickly and after a few months he got in a street fight with the biggest bully in town. Rutten, now more confident, took the challenge and broke the bully's nose and KO'd him with the first punch he threw. The police came to his parents' house and Rutten was immediately prohibited by his parents from further practicing martial arts.At age 21, he moved out of his parents' house and once again started training taekwondo. He was committed, eventually earning a 2nd degree black belt. He then began learning Kyokushin karate and earned a 2nd-degree black belt.
Filmography
Information
Known for
Acting
Gender
Male
Birthday
1965-02-24 (57 years old)
Birth name
Sebastiaan Rutten
Place of birth
Tilburg, Netherlands
Height
185-centimetre, 185-centimeter
Citizenships
Kingdom of the Netherlands
Residences
Los Angeles, United States of America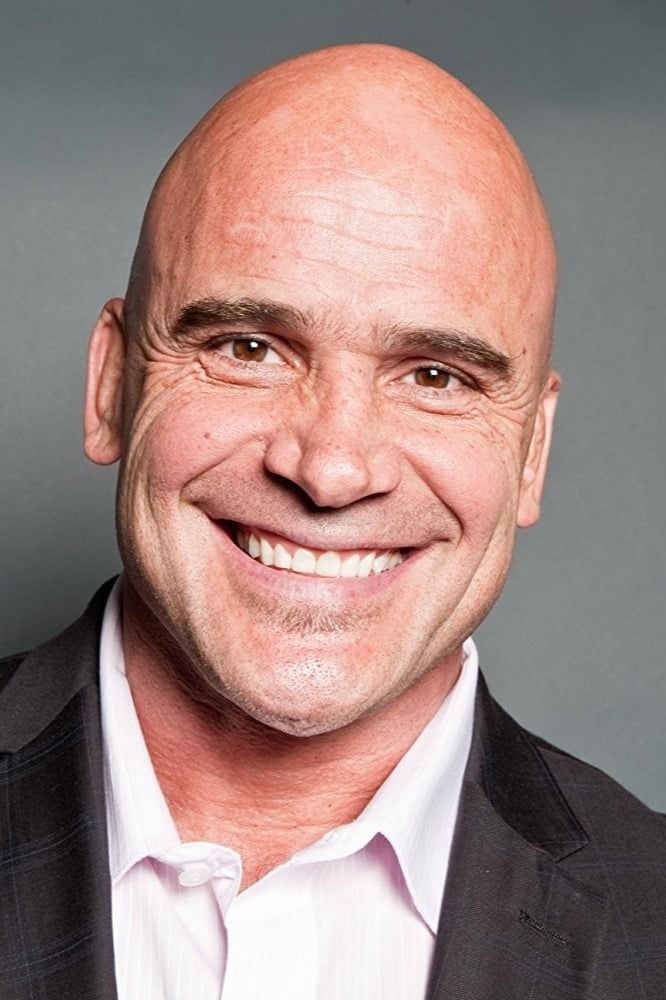 Bas Rutten
Check gifts on Amazon