Discover Movies and TV shows that fit You with our Mobile Application
Biography
Sudheer Varma Kucharlapati is a popular Indian film director and writer predominant in the Telugu cinema industry. He stepped into the spotlight with his debut film Swamy Ra Ra which became a box-office sensation. The film is credited as paving the way for smaller budget films to enter the big leagues. He then directed Dochay. Although the film did not reach expectations, his next film Keshava, once again starring Nikhil Siddhartha did moderately well. Currently he is shooting for an upcoming gangster themed film starring Sharwanand.
Career
Sudheer Varma released his debut directorial venture Swamy Ra Ra on 23 March 2013. It was declared a hit at the box office. Swamy Ra Ra is a Telugu crime comedy produced by Chakri Chirugupati under Lakshmi Narasimha Entertainments. It stars Nikhil Siddharth and Swathi Reddy in the lead roles. Nara Rohit gave the voice over in the beginning of the film. The movie received positive reviews from critics. Jeevi of idlebrain.com rated the movie 3.25/5 stated that Swamy Ra Ra is a class crime comedy that you can watch. sify.com gave a review of rating 3/5 stating Swamy Ra Ra has many positives to talk about: stylized narration, some interesting sequences and the superb music. The hindu.com stated that "the film will pick-pocket your brain and you'll most probably end up feeling richer, if not a millionaire." The film was remade in Kannada as Jamboo Savari in 2014 starring Prajwal Devaraj and Nikki Galrani. It was dubbed in Hindi too. Go behind the scenes of the film with this exclusive footage. His second film Dohchay released on 24 April 2015. It was a Telugu action crime film produced by B. V. S. N. Prasad under the Sri Venkateswara Cine Chitra banner. The movie features Naga Chaitanya and Kriti Sanon in the lead roles with Brahmanandam, Ravi Babu, Pooja Ramachandran and Posani Krishna Murali in important roles. The film was also dubbed in Hindi as Vidroh - Let's fight back. On 19 May 2017 Sudheer's third film Keshava hit the big screens. It is a Telugu crime action thriller produced by Abhishek Nama. It features Nikhil Siddharth, Ritu Varma, and Isha Kopikar in the lead roles. The film received rave reviews from many audiences and critics. Jeevi of idlebrain.com rated it 3/5 and called Keshava "a stylish revenge drama that appeals to a set of audiences." The team of 123telugu.com gave it a 3.25/5 stating that the film had a "stylish narration by Sudheer Varma, an engaging first half and arresting visuals are basic assets of the film." Sudheer is now set to start filming for his fourth film starring Sharwanand. Kirrak Party, a Telugu Telugu remake of the Kannada film Kirik Party, is also currently under filming. Sudheer has donned the hat of Screenplay Writer for this project.
Early Life
Being an Electronics and Communication Engineer by profession, Sudheer Varma spent all his spare time watching thousands of films. He moved to Hyderabad in 2002 to follow his dream of becoming a director but it wasn't until 2005 that he got his first chance to become an AD. He started by assisting for Angrez, Hyderabad Nawabs, Ninna Nedu Repu, Yuvatha, Anjaneyulu, and then Veedu Theda. The last film made all the difference as the producers of the same went on to offer a project with Nikhil Siddhartha to him. == Style & Influences == Talking about his style Sudheer shared, "I'm influenced largely by foreign films. I am a huge fan of Quentin Tarantino, Christopher Nolan, Steven Spielberg, and Martin Scorsese so their work has been very important in my learning. As for my style, whenever I do a film I watch a lot of films from the same genre. If I see anything interesting, I adapt it. The story structure is mine and in place even before I've thought of inspiration. After that I might adapt some scenes in my films from others. Still, I do the screenplay to suit our audience. I don't want the audience to disconnect from the film so I make sure our audience relates to it."In another interview he said, "According to me, inspiration or copy, both are same. That's why I give credit to the directors from whom I steal the scenes. Keshava too inspired from several films but not any one particular film. So, in the special thanks card, I mentioned each director from whose films I took inspiration for Keshava. This is my way of paying tribute to the scenes that left a great impact on me. My favourite Indian directors are Mani Ratnam, RGV, Rajkumar Santoshi, Rajkumar Hirani and more." == Filmography == == References == == External links == Sudheer Varma on IMDb I inspire from every movie I like Keshava serves his revenge cold A chat with the talented Sudheer Varma Inspiration or copy, both are the same says Sudheer Varma Sudheer Varma's Swamy Ra Ra releases in Malayalam Sharwanand-Sudheer film underway Sithara entertainment's production no.4 launched I am fond of crime stories and Hollywood films says Sudheer Varma Confident about Keshava YoYo Cine Talkies video interview with Sudheer Keshava will hit the right note Nikhil will shock everyone with Keshava IDream video interview with Sudheer Varma Idlebrain video interview with Varma Varma's new formula Telugu Filmnagar's exclusive video interview of Sudheer Varma I wanted Dohchay to be my first film: Sudheer Greatandhra video exclusive of Sudheer Nikhil-Sudheer to reunite Mystery thriller for Nikhil and Sudheer's next I may borrow scenes but I show them differently: Sudheer Varma Keshava teaser is awe-inspiring Keshava shot in 31 days Keshava mints at the box office Director Sudheer Varma's interview Ravi Teja's compliments were very encouraging Dohchay's success interview Swamy Ra Ra clicks at the box office The best compliment I received
Ranarangam
Deva is a powerful gangster from Visakhapatnam who moves to Spain to put his past behind him. But what happens when he realises he can't shake off his enemies no matter where he goes?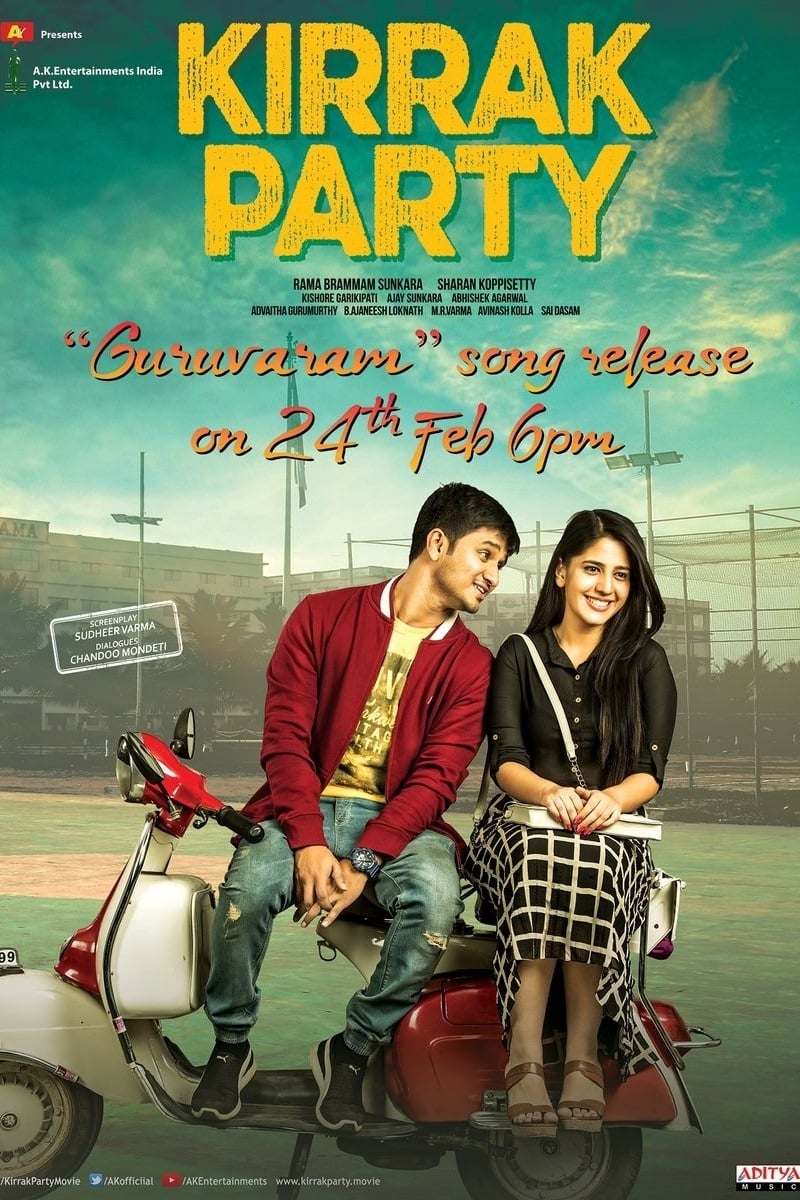 Kirrak Party
Krishna is a happy-go-lucky first year engineering student with not a care in life. He falls in love with his senior Meera who's a do-gooder and urges him to tap into the unseen side of him. But what ...
Keshava
Keshava, A law college student is on a hunt down to kill all those who destroyed his family in a dreadful accident. Keshava commits a series of murders and a special officer is appointed to deal with ...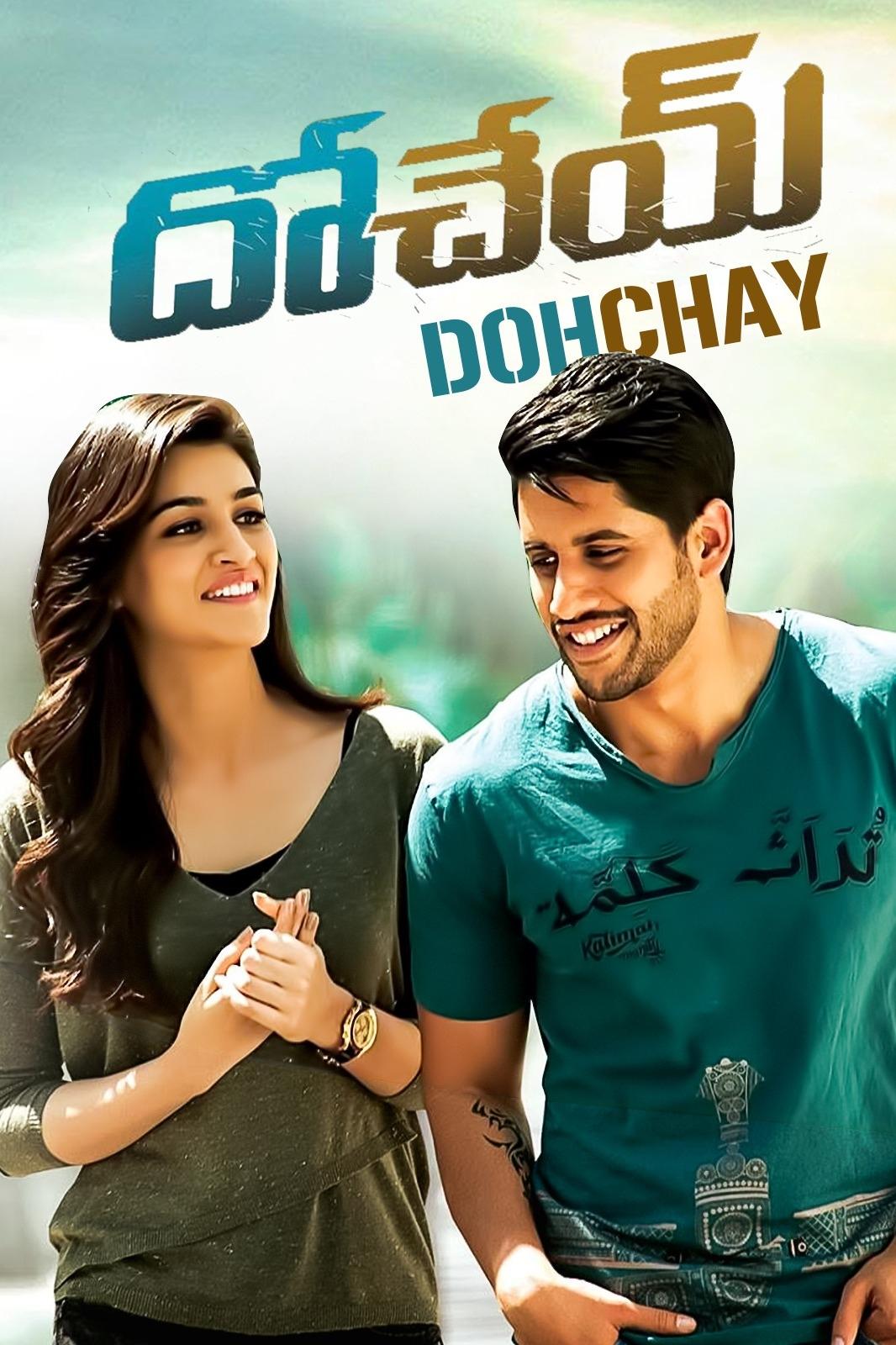 Dohchay
A conman faces his biggest threat when he is in urgent need for a lump sum and a policeman is after him to catch him red handed.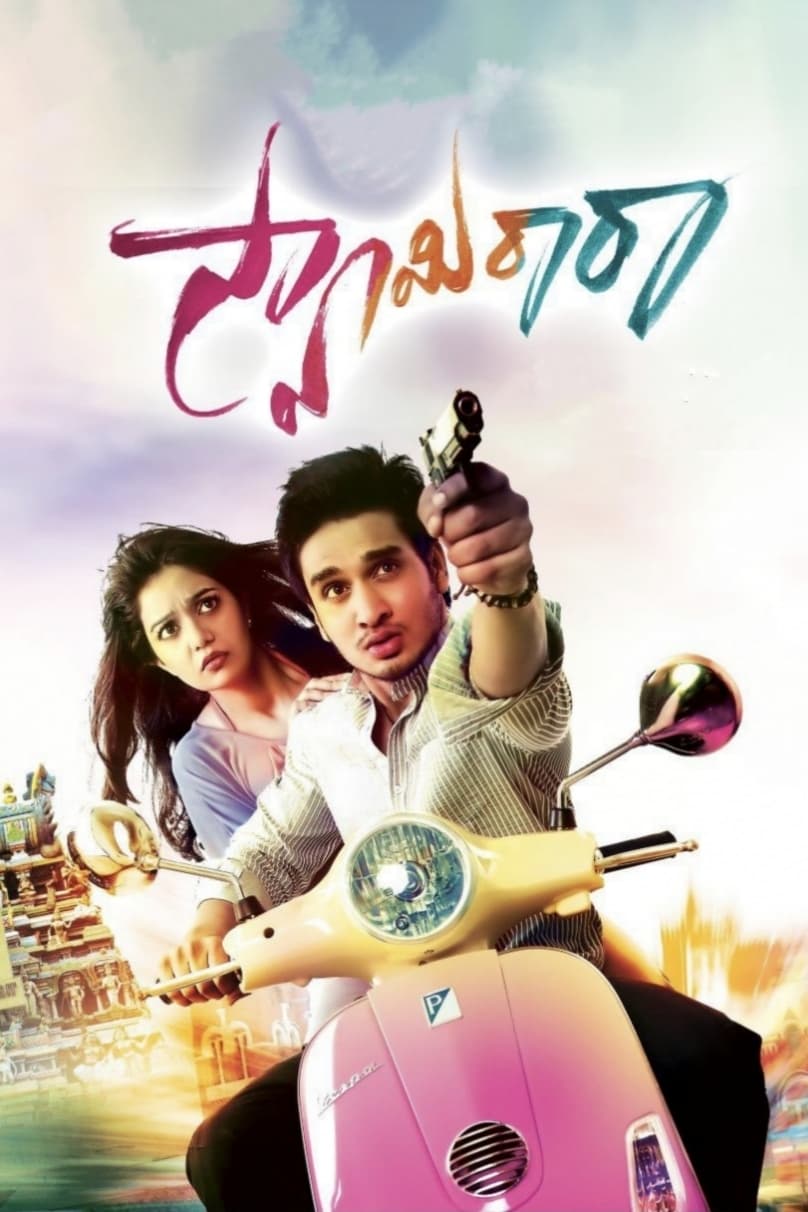 Swamy Ra Ra
Surya (Nikhil) is a pick-pocketer accompanied by two more friends. Surya, the hero, does find his heroine in an incident but the real story follows - a stolen $100 million idol that falls in the hand ...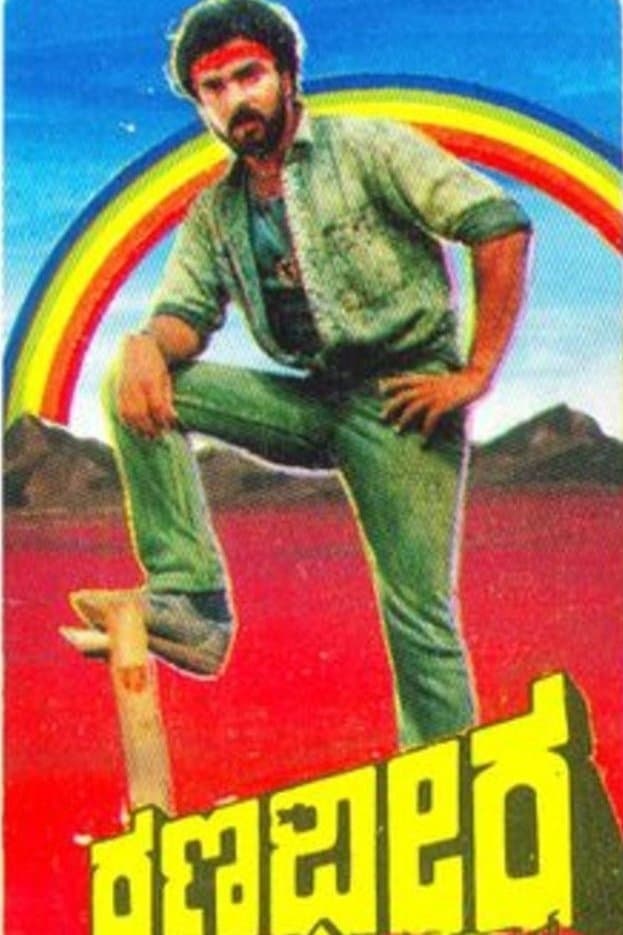 Ranadheera
Ranadheera is a 1988 Indian Kannada language musical action film starring V. Ravichandran and Kushboo in the lead roles. Directed by Ravichandran himself, the film was produced by his father N. Veeras...