Biography
John William Ferrell (; born July 16, 1967) is an American actor, comedian, producer, and writer. He first established himself in the mid-1990s as a cast member on the NBC sketch comedy show Saturday Night Live, where he performed from 1995 to 2002, and has subsequently starred in comedy films such as Elf (2003), Anchorman: The Legend of Ron Burgundy (2004) Kicking & Screaming (2005), Talladega Nights: The Ballad of Ricky Bobby (2006), Semi-Pro (2008), and Land of the Lost (2009). He founded the comedy website Funny or Die in 2007 with his writing partner Adam McKay. Other notable film roles include The Other Guys (2010), The Campaign (2012), Get Hard (2015), Holmes & Watson (2018), and the animated films Curious George (2006) and Megamind (2010).Ferrell is considered a member of the "Frat Pack", a generation of leading Hollywood comic actors who emerged in the late 1990s and the 2000s, including Jack Black, Ben Stiller, Steve Carell, Vince Vaughn, and brothers Owen and Luke Wilson. He received an Emmy Award nomination for his work on Saturday Night Live, and three Golden Globe Award nominations for acting in The Producers (2005) and Stranger than Fiction (2006) and for producing Vice (2018). He was also named the best comedian of 2015 in the British GQ Men of the Year awards. Ferrell received a star on the Hollywood Walk of Fame on March 24, 2015.
Personal Life
In August 2000, Ferrell married Swedish actress Viveca Paulin, whom he met in 1995 at an acting class. They live in New York City and also Orange County, California, and have three sons, Magnus Paulin Ferrell (born March 7, 2004), Mattias Paulin Ferrell (born December 30, 2006), and Axel Paulin Ferrell (born January 23, 2010).At USC, Ferrell was a member of Delta Tau Delta fraternity and is now an active alumnus. Ferrell has worked with former head coach Pete Carroll to do motivational stunts for the players during the season. Ferrell has participated in marathons including the Boston, New York, and the Stockholm marathons. He also raises money for charity, including his Scholarships for Cancer Survivors campaign through a micro-donations fundraising platform.In 2007, Autograph magazine named Ferrell the worst celebrity autographer. Its editor stated: "What's so frustrating about Will Ferrell being the worst autograph signer this past year is that he used to be so nice to fans and collectors and a great signer. What makes him so bad is that he'll taunt people asking for his autograph." In response, Ferrell stated: "I don't know how I got on the list. I sign a lot of autographs." He has, however, admitted to taunting autograph-seekers: "I do. I really do. I'm like, 'How badly do you want this autograph?' 'Are you sure?' 'You say you're my biggest fan, really, prove it.' I'll do things like that. They have to earn it."Ferrell had noted that, although he was well known for his SNL impersonation of President George W. Bush, he chose, for both professional and political reasons not to meet the President on several occasions, unlike his SNL predecessor Dana Carvey's famous relationship with George H. W. Bush: "I declined, partly out of comedic purposes, because when I was on the show Saturday Night Live at the time, it didn't make sense to really meet the people that you play, for fear of them influencing you. And then the other side of it is, from a political standpoint, I don't want to meet that guy." Ferrell also appeared on an episode of Man vs. Wild, where he traveled throughout the tundras of Sweden with the show's host, Bear Grylls. In the episode, Ferrell came across various unique situations which included eating the eye of a reindeer.In August 2012, while in Australia promoting The Campaign, Ferrell made a guest appearance on the channel 10 live panel news/comedy show The Project. He found himself speaking via video link to Australian Prime Minister Julia Gillard, during which they had a humorous conversation about hairdressing. Ferrell supported Barack Obama in the 2012 presidential election and met him (along with his wife, Michelle) in 2011. In February 2013, Ferrell endorsed Eric Garcetti for mayor of Los Angeles.On January 7, 2016, it was announced that Ferrell would become a part-owner of Los Angeles FC, a Major League Soccer team set to begin playing in 2018, one of several celebrity owners of the team alongside Mia Hamm and Magic Johnson.On May 12, 2017, Ferrell was awarded an honorary D.H.L. degree by the University of Southern California.On April 13, 2018, Ferrell was involved in a serious two-car collision in California, where he was riding in an SUV that flipped over. Ferrell was one of three passengers in the car. Ferrell was seen talking on his cell phone while being loaded into an ambulance. Ferrell, along with another passenger was unhurt in the accident, although two others were injured. He was released from the hospital shortly after, said to be "doing fine."
Early Life
Ferrell was born on July 16, 1967, in Irvine, California, to Betty Kay (née Overman; born 1940), a teacher who taught at Old Mill School elementary school and Santa Ana College and Roy Lee Ferrell Jr. (born 1941), who played saxophone and keyboards for the Righteous Brothers. His parents were both natives of Roanoke Rapids, North Carolina. They moved to California in 1964. Ferrell's ancestry includes English, German, and Irish. As an infant Ferrell suffered from pyloric stenosis and had a pyloromyotomy to correct the condition. He has a younger brother, Patrick.When he was eight years old, his parents divorced. Ferrell said of the divorce: "I was the type of kid who would say, 'Hey, look at the bright side! We'll have two Christmases'." The divorce was amicable, and both parents were committed to their children. The biggest problem was his father's line of work. As a person in show business, his paychecks were never steady, and he traveled from home for months at a time. Growing up in this environment made Ferrell not want to go into show business and instead have a steady job.Will first attended school at Culverdale Elementary and later attended Rancho San Joaquin Middle School, both in Irvine. He attended University High School in Irvine, and was a kicker for the school's varsity football team. He was also on the soccer team and captain of the basketball team, as well as serving on the student council. Ferrell called third grade "a pivotal year." He realized he could make his classmates laugh if he pretended to smash his head against the wall, or if he tripped and fell on purpose, and said it was a great way to make friends. He said the dullness of Irvine contributed to the growth of his humor:Growing up in suburbia, in safe, master-planned Irvine, there was no drama so we had to create it in our heads. My main form of entertainment was cracking my friends up and exploring new ways of being funny. I didn't have to have the survival mode instinct like other comics, who grew up in tough neighborhoods. I had the opposite. For me, I grew up in Mayberry, and the humor broke the boredom. And there was a lot to make fun of.In his senior year of high school, Ferrell and a friend would perform comedy skits over the school's intercom system, with cooperation from the principal; the two had to write their own material. Ferrell also performed comedic skits in the school's talent shows. He was voted "Best Personality" by his classmates. He enrolled at the University of Southern California, where he studied sports broadcasting and joined the Delta Tau Delta fraternity. In college, he was known for a few pranks. On occasion, he would dress in a janitor's outfit and stroll into his friends' classes. He was also known for streaking around campus with a few other people from the Delta Tau Delta fraternity. Ferrell earned an internship at a local television station in the sports department, but he did not enjoy the work.After graduating with a B.A. degree in sports information in 1990, he knew he did not want to do broadcasting. He took up a job as a hotel valet where, on his second day, he tore a baggage rack off the top of a van by trying to drive it under a low beam. He also worked as a teller at Wells Fargo, but came up short $300 the first day and $280 the second; he was not stealing the money, but was just careless and error-prone. In 1991, encouraged by his mother to pursue something he liked, Ferrell moved to Los Angeles. He successfully auditioned for the comedy group The Groundlings where he spent time developing his improvisation skills.
Filmography
Gallery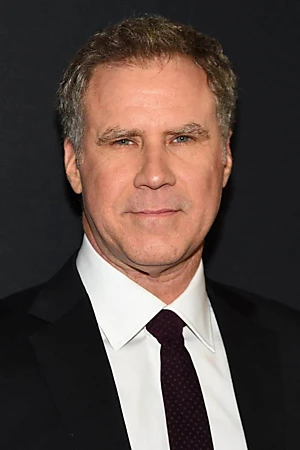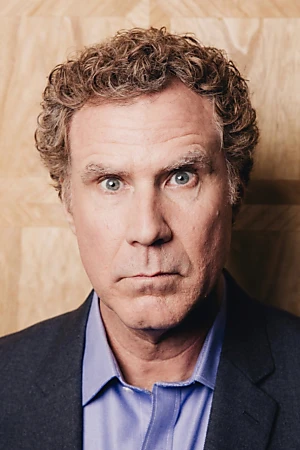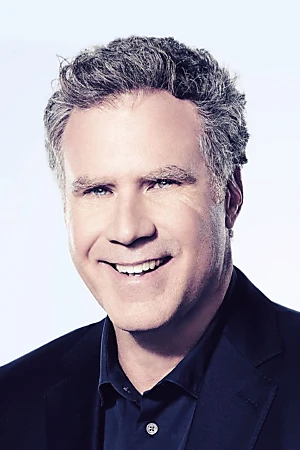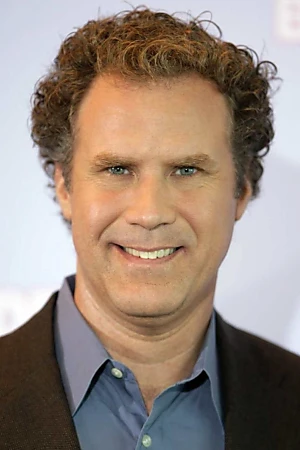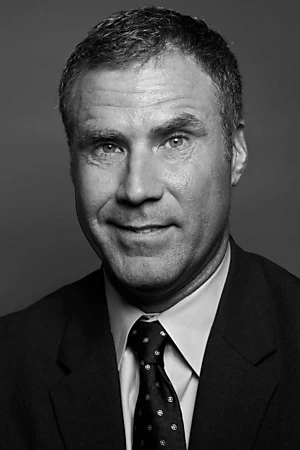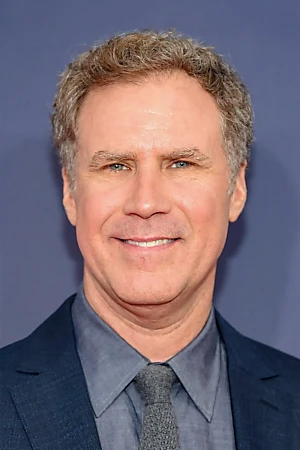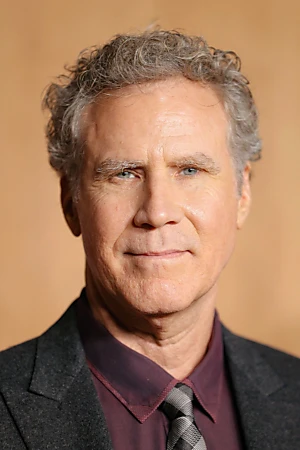 Information
Known for
Acting
Gender
Male
Birthday
1967-07-16 (54 years old)
Birth name
John William Ferrell
Place of birth
Irvine, California, United States of America
Height
1.92-metre, 1.92-meter
Spouse
Viveca Paulin
Children
Axel Ferrell, Mattias Ferrell, Magnus Ferrell
Siblings
Patrick Ferrell
Citizenships
United States of America
Also known as
John William "Will" Ferrell, John William Ferrell, Τζον Γουίλιαμ "Γούιλ" Φέρελ, 윌 페럴, 威尔费瑞尔, ウィルフェレル, گے فیری, Уилл Феррелл, Ќе Ферел, Θα Ferrell, William Ferrell, ويل فيريل
Awards
star on Hollywood Walk of Fame, Mark Twain Prize for American Humor, Primetime Emmy Award
Will Ferrell
Check gifts on Amazon