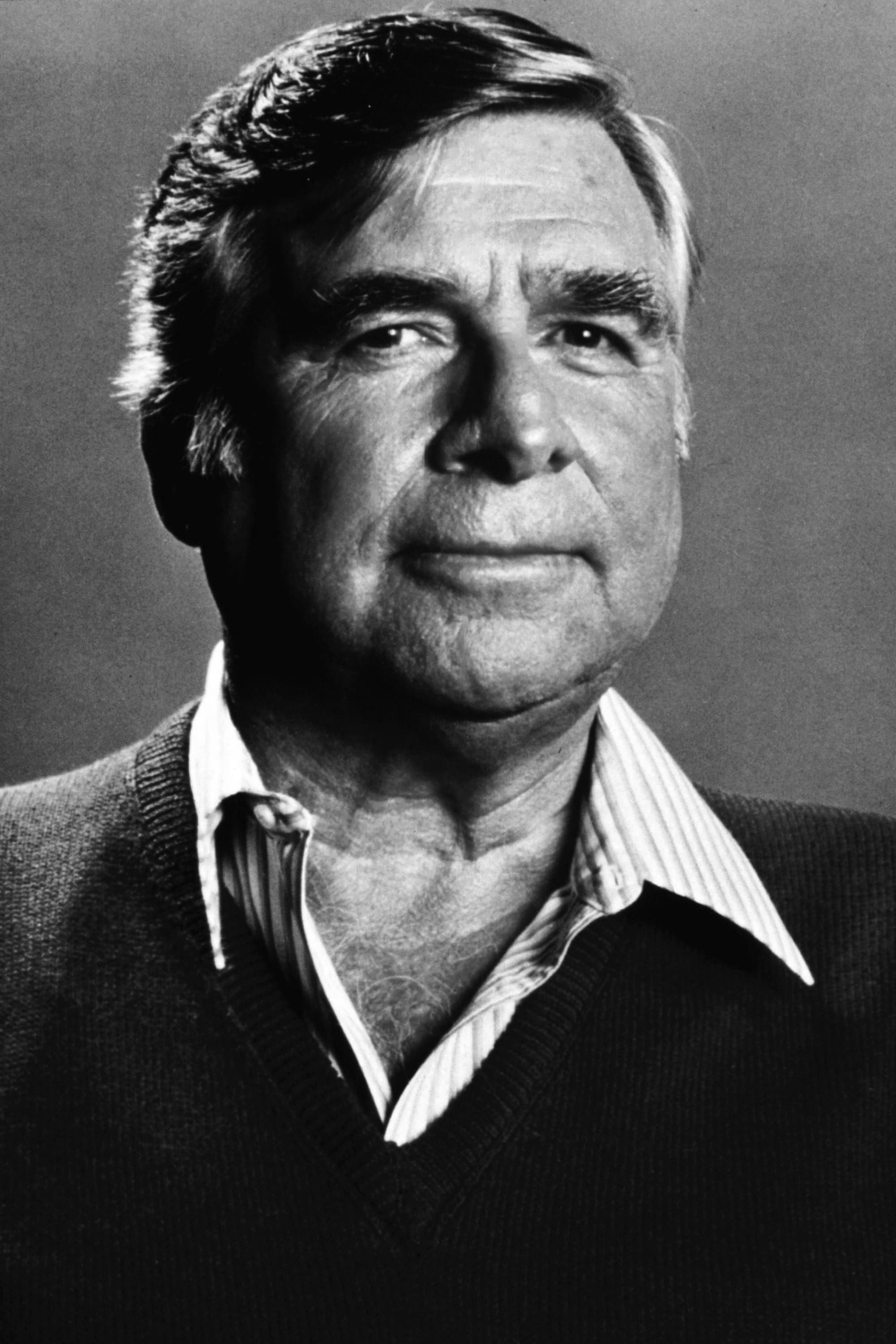 Gene Roddenberry
Known For: Writing · Birthday: 1921-08-19 · Deathday: 1991-10-24 (70 years old) · Gender: Male · Place of Birth: El Paso, Texas, USA
Eugene Wesley Roddenberry (August 19, 1921 – October 24, 1991) was an American television screenwriter, producer and creator of the original Star Trek television series, and its sequel spin-off series Star Trek: The Animated Series and Star Trek:The Next Generation. Born in El Paso, Texas, Roddenberry grew up in Los Angeles, where his father was a police officer. Roddenberry flew 89 combat missions in the Army Air Forces during World War II, and worked as a commercial pilot after the war. Later, he followed in his father's footsteps and joined the Los Angeles Police Department, where he also began to write scripts for television.As a freelance writer, Roddenberry wrote scripts for Highway Patrol, Have Gun – Will Travel, and other series, before creating and producing his own television series, The Lieutenant. In 1964, Roddenberry created Star Trek, which premiered in 1966 and ran for three seasons before being canceled. He then worked on other projects, including a string of failed television pilots. The syndication of Star Trek led to its growing popularity; this, in turn, resulted in the Star Trek feature films, on which Roddenberry continued to produce and consult. In 1987, the sequel series Star Trek: The Next Generation began airing on television in first-run syndication; Roddenberry was heavily involved in the initial development of the series, but took a less active role after the first season due to ill health. He continued to consult on the series until his death in 1991.In 1985, he became the first TV writer with a star on the Hollywood Walk of Fame, and he was later inducted into both the Science Fiction Hall of Fame and the Academy of Television Arts & Sciences Hall of Fame. Years after his death, Roddenberry was one of the first humans to have his ashes carried into earth orbit. The popularity of the Star Trek universe and films has inspired films, books, comic books, video games, and fan films set in the Star Trek universe.
While at Los Angeles City College, Roddenberry began dating Eileen-Anita Rexroat. They became engaged before Roddenberry left Los Angeles during his military service, and married in June 1942 at the chapel at Kelly Field. They had two children together, Darleen Anita, and Dawn Allison. During his time in the LAPD, Roddenberry was known to have had affairs with secretarial staff. Before his work on Star Trek, he began relationships with both Nichelle Nichols and Majel Barrett. Nichols only wrote about their relationship in her autobiography Beyond Uhura after Roddenberry's death. At the time, Roddenberry wanted to remain in an open relationship with both women, but Nichols, recognising Barrett's devotion to him, ended the affair as she did not want to be "the other woman to the other woman".Barrett and he had an apartment together by the opening weeks of Star Trek. He had planned to divorce Eileen after the first season of the show, but when it was renewed, he delayed doing so, fearing that he would not have enough time to deal with both the divorce and Star Trek. He moved out of the family home on August 9, 1968, two weeks after the marriage of his daughter Darleen. In 1969, while scouting locations in Japan for MGM for Pretty Maids all in a Row, he proposed to Barrett by telephone. They were married in a Shinto ceremony, as Roddenberry had considered it "sacrilegious" to use an American minister in Japan. Roddenberry and Barrett had a son together, Eugene Jr., commonly and professionally known as Rod Roddenberry, in February 1974. From 1975 until his death, Roddenberry maintained an extramarital relationship with his executive assistant, Susan Sackett.
Roddenberry was born on August 19, 1921, in his parents' rented home in El Paso, Texas, the first child of Eugene Edward Roddenberry and Caroline "Glen" (née Golemon) Roddenberry. The family moved to Los Angeles in 1923 after Gene's father passed the Civil Service test and was given a police commission there. During his childhood, Roddenberry was interested in reading, especially pulp magazines, and was a fan of stories such as John Carter of Mars, Tarzan, and the Skylark series by E. E. Smith.Roddenberry majored in police science at Los Angeles City College, where he began dating Eileen-Anita Rexroat and became interested in aeronautical engineering. He obtained a pilot's license through the United States Army Air Corps-sponsored Civilian Pilot Training Program. He enlisted with the USAAC on December 18, 1941, and married Eileen on June 13, 1942. He graduated from the USAAC on August 5, 1942, when he was commissioned as a second lieutenant.He was posted to Bellows Field, Oahu, to join the 394th Bomb Squadron, 5th Bombardment Group, of the Thirteenth Air Force, which flew the Boeing B-17 Flying Fortress.On August 2, 1943, while flying B-17E-BO, 41-2463, "Yankee Doodle", out of Espiritu Santo, the plane Roddenberry was piloting overshot the runway by 500 feet (150 m) and crashed into trees, crushing the nose, and starting a fire, killing two men: bombardier Sgt. John P. Kruger and navigator Lt. Talbert H. Woolam. The official report absolved Roddenberry of any responsibility. Roddenberry spent the remainder of his military career in the United States, and flew all over the country as a plane crash investigator. He was involved in a further plane crash, this time as a passenger. He was awarded the Distinguished Flying Cross and the Air Medal.In 1945, Roddenberry began flying for Pan American World Airways, including routes from New York to Johannesburg or Calcutta, the two longest Pan Am routes at the time. Listed as a resident of River Edge, New Jersey, he experienced his third crash while on the Clipper Eclipse on June 18, 1947. The plane came down in the Syrian Desert, and Roddenberry, who took control as the ranking flight officer, suffered two broken ribs but was able to drag injured passengers out of the burning plane and led the group to get help. Fourteen (or 15) people died in the crash; 11 passengers needed hospital treatment (including Bishnu Charan Ghosh), and eight were unharmed. He resigned from Pan Am on May 15, 1948, and decided to pursue his dream of writing, particularly for the new medium of television.Roddenberry applied for a position with the Los Angeles Police Department on January 10, 1949, and spent his first 16 months in the traffic division before being transferred to the newspaper unit. This became the Public Information Division and Roddenberry became the Chief of Police's speech writer. He became technical advisor for a new television version of Mr. District Attorney, which led to him writing for the show under his pseudonym "Robert Wesley". He began to collaborate with Ziv Television Programs, and continued to sell scripts to Mr. District Attorney, in addition to Ziv's Highway Patrol. In early 1956, he sold two story ideas for I Led Three Lives, and he found that it was becoming increasingly difficult to be a writer and a policeman. On June 7, 1956, he resigned from the force to concentrate on his writing career.