Biography
Fereydun Robert Armisen (born December 4, 1966) is an American actor, comedian, writer, producer, and musician. With his comedy partner Carrie Brownstein, Armisen was the co-creator and co-star of the IFC sketch comedy series Portlandia. He also co-created and stars in the mockumentary IFC series Documentary Now! (2015–present) alongside Bill Hader and Seth Meyers as well as the Showtime comedy series Moonbase 8 (2020–present) alongside John C. Reilly and Tim Heidecker. He has a recurring voice role in the Netflix animated series Big Mouth (2017–present). Armisen founded ThunderAnt.com, a website that features the comedy sketches created with Brownstein, and is the bandleader and frequent drummer for the Late Night with Seth Meyers house band, The 8G Band.Armisen has acted in comedy films including EuroTrip (2004), Anchorman (2005), Baby Mama (2008), and Easy A (2010). He is also notable for his guest starring appearances in television shows such as 30 Rock, Parks and Recreation, Brooklyn Nine-Nine, New Girl, Broad City, Unbreakable Kimmy Schmidt, Difficult People, The Last Man on Earth, and Curb Your Enthusiasm.For his work on Portlandia, Armisen was nominated for an Emmy Award for Outstanding Writing for a Variety Series in 2012, 2013, and 2014 and for Outstanding Supporting Actor in a Comedy Series in 2014. He received a Grammy Award nomination for Best Comedy Album for Standup for Drummers in 2019. He has also won two Peabody Awards, one in 2008 as part of the Saturday Night Live political satire cast and one in 2011 for Portlandia. Since 2019, he co-stars and acts as writer and executive producer on the Spanish-language series Los Espookys, which he co-created.
Personal Life
Armisen was married to English singer and songwriter Sally Timms from 1998 to 2004 and to actress Elisabeth Moss from 2009 to 2011. Moss described their time together as "extremely traumatic and awful and horrible" and said Armisen could be best summed up as follows: "He's so great at doing impersonations. But the greatest impersonation he does is that of a normal person." He dated artist Alice Lancaster, who, after their break-up, painted a portrait of him entitled Fred Armisen: Portrait of a Sociopath."I think I was a terrible husband. I think I'm a terrible boyfriend," Armisen later told Howard Stern. "I feel bad for everyone I've gone out with."He started dating actress Natasha Lyonne in 2014.Armisen, as of March 2018, resides in the Silver Lake neighborhood of Los Angeles. Prior to his move he was a resident of Portland, Oregon's Pearl District. He has stated that he is an atheist.Since working together on ThunderAnt, Carrie Brownstein and Armisen developed what Brownstein has called "one of the most intimate, functional, romantic, but nonsexual relationships [they have] ever had." According to Armisen, their relationship is "all of the things that I've ever wanted, you know, aside from like the physical stuff, but the intimacy that I have with her is like no other."Armisen is a fan of the video game Red Dead Redemption. On a 2018 episode of Larry King Now, he described himself as being "very good" at the game. This prompted the studio Rockstar Games to cast him in the next installment of the series, Red Dead Redemption 2. He is also a fan of black metal and death metal.
Early Life
Armisen was born on December 4, 1966, in Hattiesburg, Mississippi. He moved with his family to New York as a baby and briefly lived in Brazil in his youth. He was raised on Long Island in Valley Stream, New York, where he was a high school classmate of fellow SNL alumnus Jim Breuer. Armisen attended the School of Visual Arts in Manhattan before dropping out to begin a career as a rock drummer. He has mentioned excitement from watching the bands The Clash and Devo perform on television and wanting to be a performer since he was a child.His mother, schoolteacher Hildegardt Mirabal Level, was born in San Fernando de Apure, Venezuela, and he has family from both San Rafael de Atamaica and from Apure. His father, Fereydun Herbert "Fred" Armisen, who worked for IBM, was born in Soltau, Lower Saxony, Germany, to a German mother and a Korean-born father.For much of his life, Armisen thought his paternal grandfather was Japanese. However, his grandfather – Ehara Masami (Japanese: 江原正美, Hepburn: Ehara Masami), better known by his professional pseudonym Masami Kuni (Japanese: 邦正美, Hepburn: Kuni Masami, or marked as Korean: 방정미; RR: Bang Jeongmi; MR: Pang Chŏngmi) or birth name Park Yeong-in (Korean: 박영인; Hanja: 朴永仁; RR: Bak Yeongin; MR: Pak Yŏngin), – was actually born in Ulsan, Korea, and had adopted a Japanese name and persona after the massacre of Koreans in 1923 when he was a high school student. Park studied aesthetics at Tokyo Imperial University and became a professional dancer before moving to Germany. He worked for Nazi Germany during World War II as a "tool for Goebbels' war propaganda effort" while spying for the Third Reich's Axis ally the Empire of Japan and was credited by the newly formed OSS as "one of the most clever agents they have". After the war, he returned to Japan and formed a premier modern dance company. He eventually emigrated to the US, where he taught dance at what is now Cal State Fullerton from 1964 to 1975. Park Yeong-in's family were members of the Korean aristocracy, and Armisen's Korean lineage can be verifiably traced back to the 1600s.
Filmography
Gallery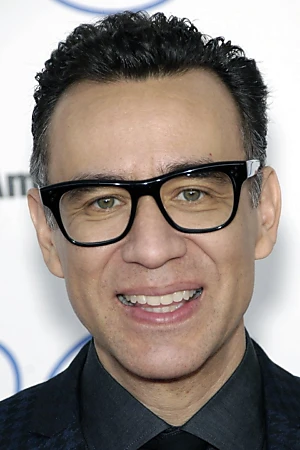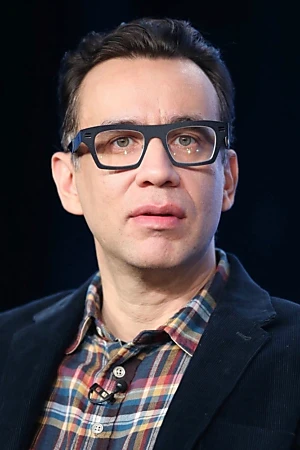 Information
Known for
Acting
Gender
Male
Birthday
1966-12-04 (55 years old)
Place of birth
Hattiesburg, United States of America
Religion
atheism
Relationships
Elisabeth Moss (2009-01-01 - 2011-01-01)
Citizenships
United States of America
Also known as
Fereydun Robert Armisen, M. Fred Armisen, 프레드 아미센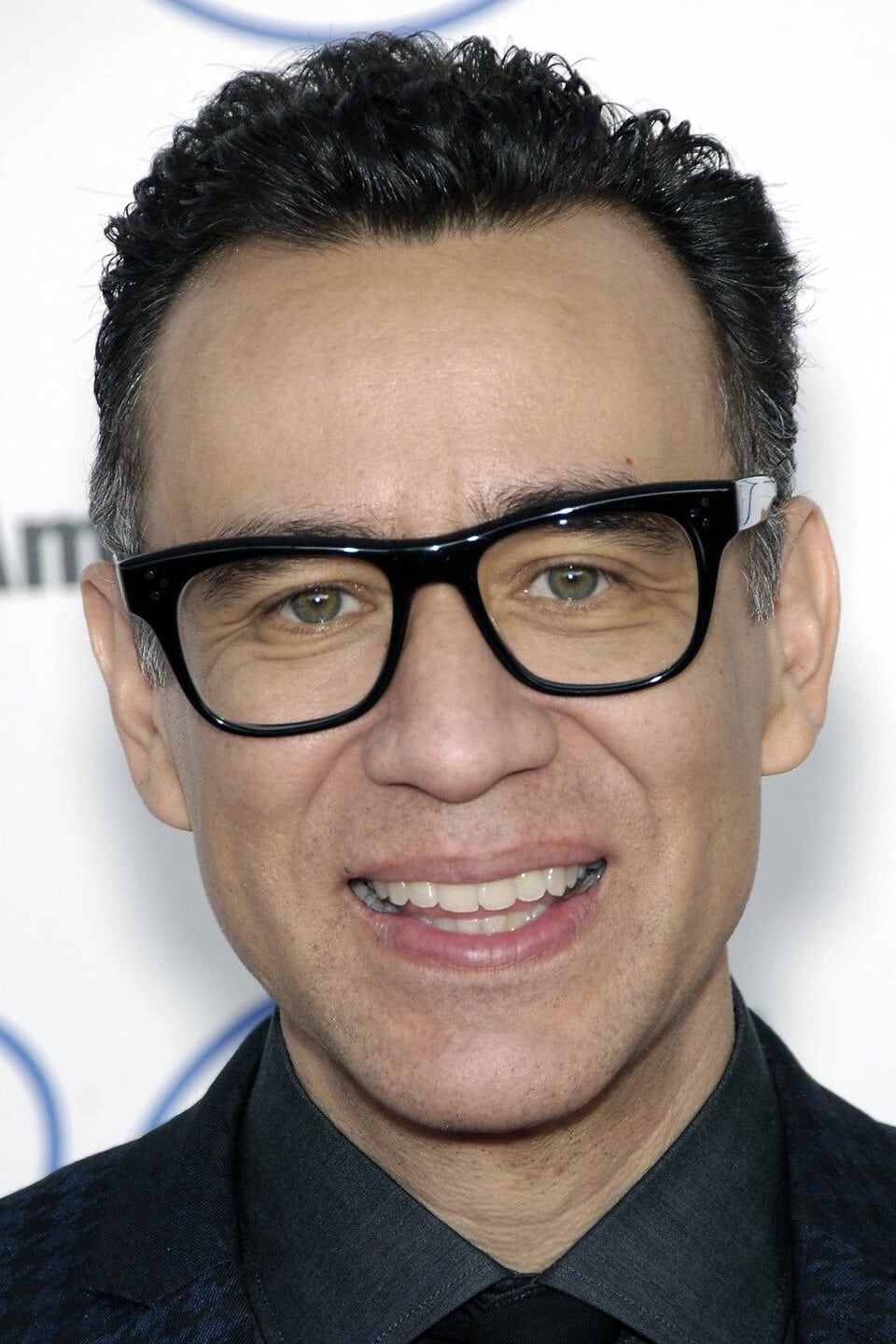 Fred Armisen
Check gifts on Amazon