Discover Movies and TV Series that fit You with our Mobile Application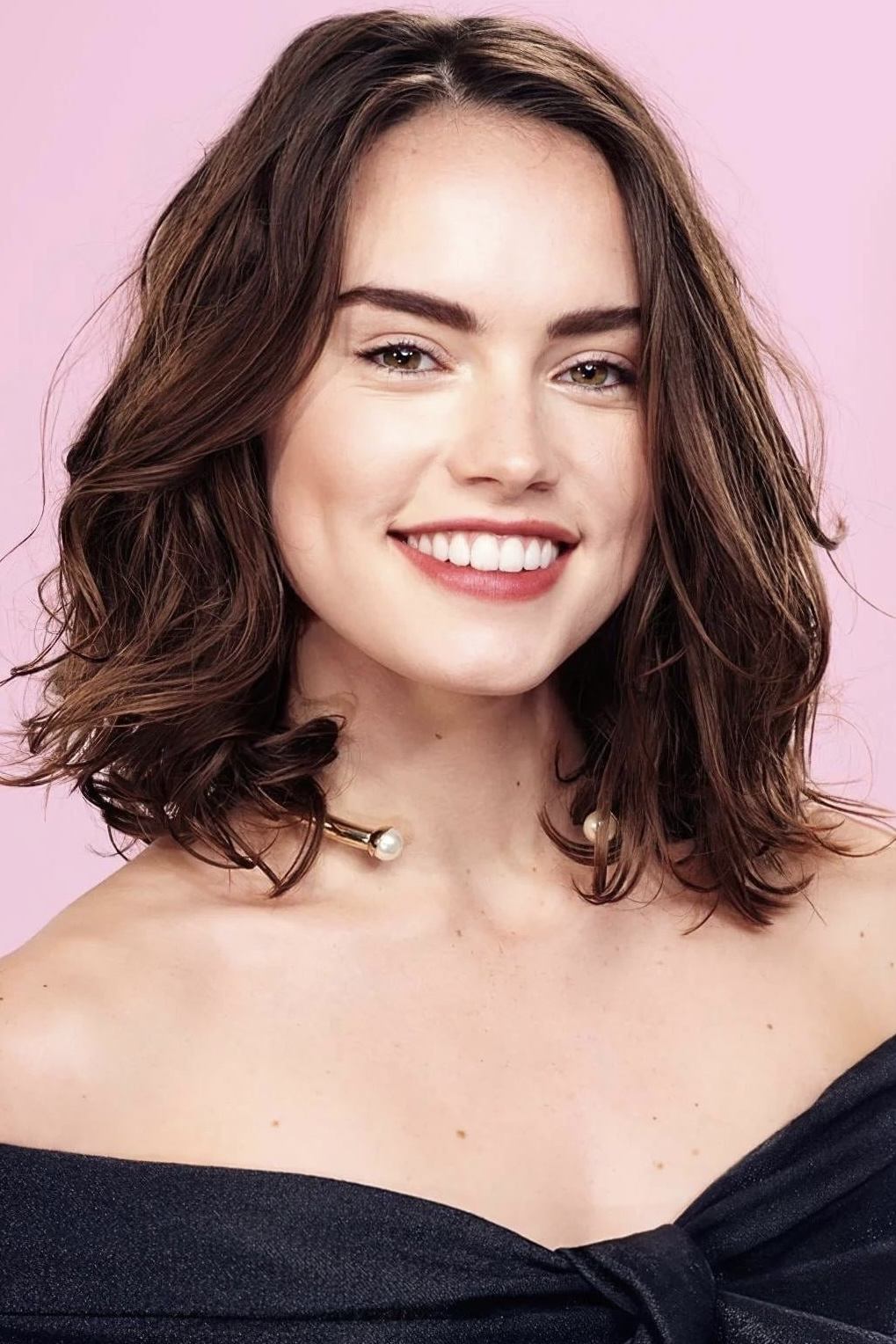 Daisy Ridley
Known For: Acting · Birthday: 1992-04-10 (28 years old)
Check on Amazon
Biography
Daisy Jazz Isobel Ridley (born 10 April 1992) is an English actress. Ridley was born in Westminster, London. Her great-uncle was actor and playwright Arnold Ridley, of Dad's Army fame. She attended Tring Park School for the Performing Arts in Hertfordshire, graduating in 2010 at the age of 18. Ridley has appeared in the television programmes such as Toast of London, Youngers, Silent Witness, Mr Selfridge and Casualty. She also appeared in the short film Blue Season, which was entered into the Sci-Fi-London 48-Hour Film Challenge. She played the lead in film three of Lifesaver, an interactive film which was nominated for a BAFTA British Academy Award. She has also appeared in the music video for Wiley's song "Lights On". In April 2014, it was announced that she will play Rey, one of the lead characters in Star Wars: The Force Awakens. She was chosen for the film in February 2014. The casting of Ridley has generally been seen as a deliberate move from director J. J. Abrams, as he wishes to repeat the casting of relatively unknown actors for the lead roles like George Lucas did with the first Star Wars film in 1977. After receiving several competing offers, Ridley switched from her original talent agency Jonathan Arun to the United Talent Agency in August 2014. Following a two-month stint with UTA, Ridley signed on with the Creative Artists Agency in October 2014.
Personal Life
Ridley currently resides at Primrose Hill in London. Since 2017, Ridley has been in a relationship with fellow actor Tom Bateman, whom she met on the set of Murder on the Orient Express.Ridley suffers from endometriosis, caused by polycystic ovaries, which required her to undergo multiple laparoscopic surgeries. She revealed over the social media site Instagram that she was diagnosed with the condition at the age of 15, and admitted that the condition left her feeling low in self-confidence due to acne that followed. Ridley's message was highly praised.While during the 2016 Teen Choice Awards, she posted an anti-gun violence message on both of her Instagram and Facebook accounts, which received strong criticism and harassment from the public and Star Wars fans alike. As a result, Ridley deleted her Instagram account, but kept her Facebook account until late 2018. The actress briefly returned to Instagram and said that the reason behind the deletion was because she had "a busy few months ahead and [so] wanted less distractions", but later reiterated that statement on 2017 saying that social media has been "highly unhealthy for people's mental health" and hers. She further commented on the matter in 2019 while promoting Ophelia that her official accounts are "cut off like a Skywalker limb," saying, "I honestly think now with social media and stuff...it's great to have freedom of expression, but I do feel like people think opinions have so much weight," she continued. "I don't really think bad vibes should have the sun shone on them." She added, "Selena Gomez, she put it better than I did, It's dangerous. It's great in that respect for people who are in serious and dire situations to be able to be communicating but for the most part I think - no, no, no." She also expressed support to her fellow castmates Kelly Marie Tran and John Boyega, both are which subjected to online criticism and harassment.
Early Life
Daisy Ridley was born on 10 April 1992 in Westminster, London, and grew up in Maida Vale. She is the youngest of three daughters born to Louise Fawkner-Corbett, a banker, and Christopher Ridley, a photographer. She has two older sisters, Kika Rose and Poppy Sophia, as well as two older half-sisters. Her mother's family, the Fawkner-Corbetts, were landed gentry with a military and medical background. Her great-uncle was Dad's Army actor and playwright Arnold Ridley; his brother, Daisy's grandfather, John Harry Dunn Ridley, OBE, was head of the Engineering Secretariat at the BBC from 1950 to 1965. While growing up, her favourite film was Matilda (1996), an adaptation of Roald Dahl's children's story, with the title character (played by Mara Wilson in the film) a role model to her. While Ridley was not a particularly strong Star Wars fan as a youth, she dedicatedly followed the Harry Potter series.Ridley won a scholarship to Tring Park School for the Performing Arts in Hertfordshire, which she attended between the ages of 9 and 18. She then began reading classical civilisation at Birkbeck, University of London, before dropping out to concentrate on her acting career. Prior to being cast in Star Wars: The Force Awakens, Ridley worked as a barmaid in two different pubs in London for nearly two years. In 2016 Ridley began studying for a Bachelor of Arts in social science through online courses with the Open University.