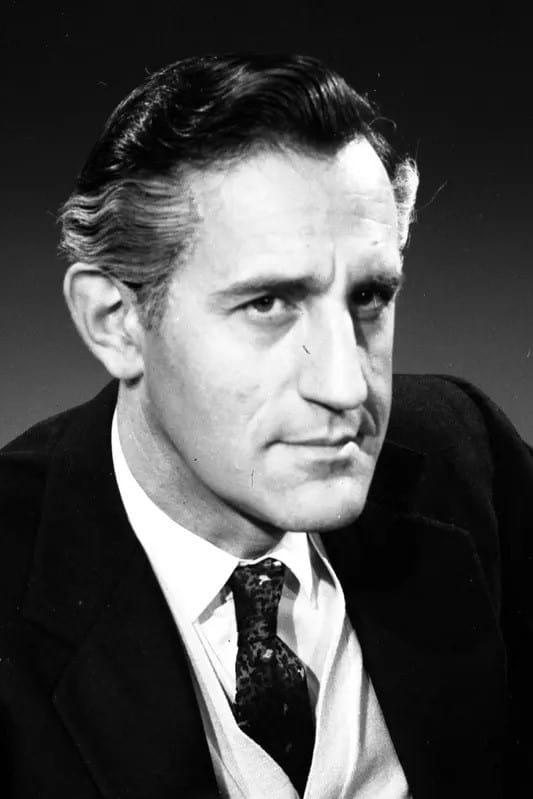 Douglas Wilmer
Known For: Acting · Birthday: 1920-01-08 · Deathday: 2016-03-31 (96 years old) · Gender: Male · Place of Birth: London, England, UK
Douglas Wilmer (8 January 1920 – 31 March 2016) was an English actor, best known for playing Sherlock Holmes in the 1965 TV series Sherlock Holmes.
Douglas Wilmer was married three times. In 1946, he married Elizabeth Melville, a fellow RADA student, their marriage was annulled after 25 years. His second marriage in 1973 to wife Barbara ended in a divorce. He married his third wife, Anne (née Harding) in 1985. He lived in Woodbridge, Suffolk in later life, where he ran a wine bar called Sherlock's.Wilmer's autobiography Stage Whispers (Porter Press, ISBN 978-0-9556564-9-1) was published in 2010. On 31 March 2016, after a short bout of pneumonia, Wilmer died aged 96 at Ipswich Hospital in Suffolk, England. Roger Moore posted a tribute on social media the same day that Wilmer had died; the actors had worked together in the James Bond feature film Octopussy (1983) and on the television show The Saint (a 1963 episode).
Wilmer was born in Brentford, Middlesex, and received his education at King's School, Canterbury, and Stonyhurst College. A performance as the Archbishop of Canterbury in a school play at King's School was seen by Dame Sybil Thorndike who afterward told the headmaster "If that boy, playing the Archbishop, were to take to the stage, I think that he could well make a go of it." After completing school, Wilmer applied for a scholarship at Royal Academy of Dramatic Art and was accepted. Whilst in training at RADA, he was conscripted into the British Army for military service with the Royal Artillery in the Second World War. After training, he was posted to an anti-tank battery, and saw war service in Africa with the Royal West African Frontier Force. He was later invalided out of the Armed Forces, having contracted tuberculosis.