Biography
Kevin Patrick Smith (born August 2, 1970) is an American filmmaker, actor, comedian, comic book writer, author, YouTuber, and podcaster. He came to prominence with the low-budget comedy buddy film Clerks (1994), which he wrote, directed, co-produced, and acted in as the character Silent Bob of stoner duo Jay and Silent Bob. Jay and Silent Bob also appeared in Smith's later films Mallrats, Chasing Amy, Dogma, Jay and Silent Bob Strike Back, Clerks II and Jay and Silent Bob Reboot, which are set primarily in his home state of New Jersey. While not strictly sequential, the films have crossover plot elements, character references, and a shared canon known as the "View Askewniverse", named after Smith's production company View Askew Productions, which he co-founded with Scott Mosier.Since 2011, Smith has mostly made horror films, including Red State (2011) and the "comedy horror films" Tusk (2014) and Yoga Hosers (2016), two in a planned series of three such films set in Canada dubbed the True North trilogy. He has also served as a director-for-hire for material he did not write, including the buddy cop action comedy Cop Out (2010) and various television series episodes.Smith owns Jay and Silent Bob's Secret Stash in Red Bank, New Jersey, a comic book store which became the setting for the reality television show Comic Book Men (2012—2018). He also hosts the movie-review TV show Spoilers. As a podcaster, Smith co-hosts several shows on his SModcast Podcast Network, including SModcast, Fatman Beyond, and the live show Hollywood Babble-On. He is known for participating in long, humorous Q&A sessions that are often filmed for DVD release, beginning with An Evening with Kevin Smith.
Personal Life
After the success of his first films, Smith moved to Los Angeles, though he felt homesick due to being away from Red Bank, New Jersey. He dated actress Joey Lauren Adams, and declared his desire to marry her in Time magazine. Smith and Adams' relationship was tested by their working together on Chasing Amy, and the two had a heated argument while on the film's set. They broke up in June 1997.Smith is married to Jennifer Schwalbach Smith, whom he met while she was interviewing him for USA Today. They got married at Skywalker Ranch on April 25, 1999. He photographed her for a nude pictorial in Playboy that consisted of photographs by various celebrities. Their daughter, Harley Quinn Smith, was born June 26, 1999, and was named after the character from the Batman comics. They live in the Hollywood Hills in a house Smith purchased from his longtime friend Ben Affleck in 2003.Though raised Catholic, Smith began to become disillusioned about his beliefs in his early 20s, and came to see Catholic Mass as "dry and lip-servicey". Seeking out advice, Smith spoke to a priest, who analogized faith to liquid filling a shot glass, and explained that the glass grows in size as a person grows older, and thus the same knowledge that satisfies a person as a child can be insufficient as an adult. Smith researched Christianity thoroughly, explored other religions, read the Biblical apocrypha, and tried joining a Pentecostal congregation. The thoughts and ideas he explored during this time formed the inspiration for his film Dogma, the beginning of which features characters using the shot glass metaphor used by the priest. Though Smith still regularly attended Mass as late as 1998, he stated on "Back to the Well", a feature on the Clerks II documentary, that now he only goes to Mass on the day before he starts production of a film, and the day before it premieres. In September 2014, Smith told the BBC that he believes in God, stating "Proof of God is that I have a career." Conversely, in a 2015 interview, he said that he had left both Catholicism and a belief in God behind, stating that the death of his dog was what caused him to do so. He said that upon the dog's death, he realized that dogs do not have religious beliefs. This in turn made him decide that religion was something meant to comfort children who were afraid of death. As an adult, Smith decided he no longer needed religion if his dog did not. When asked about his religious beliefs in 2017, Smith said that he "believes in people".Smith is an avid hockey fan and supports the New Jersey Devils. He is also a fan of the Edmonton Oilers.
Early Life
Kevin Patrick Smith was born on August 2, 1970, in Red Bank, New Jersey, the son of Grace (née Schultz), a homemaker, and Donald E. Smith (1936–2003), a postal worker. He has two siblings: an older sister, Virginia, and an older brother, Donald Jr. He was raised in a Catholic household in the nearby clamming town of Highlands.Smith's childhood was scheduled around his father's late shifts at the post office. His father grew to despise his job, which greatly influenced Smith, who remembers his father finding it difficult on some days to get up and go to work. Smith vowed never to work at something that he did not enjoy.Smith attended Henry Hudson Regional High School, where he was a B and C student, videotaped basketball games, and produced sketch comedy skits in the style of Saturday Night Live. An overweight teen, he developed into a comedic observer of life to socialize with friends and girls. After high school, Smith attended The New School in New York City, but did not graduate. Smith met Jason Mewes while working at a youth center; they became friends after discovering a mutual interest in comic books.
Filmography
Gallery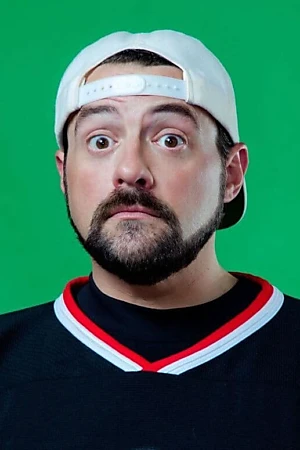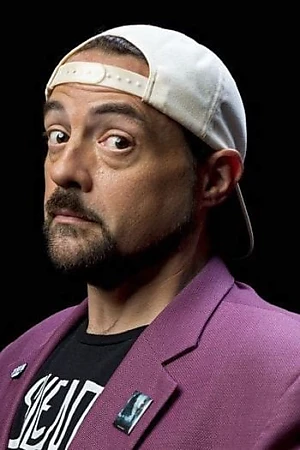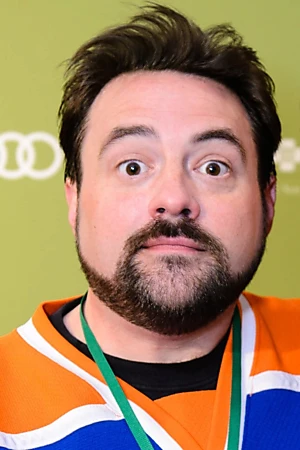 Information
Known for
Directing
Gender
Male
Birthday
1970-08-02 (51 years old)
Birth name
Kevin Patrick Smith
Place of birth
Red Bank, United States of America
Lifestyle
Veganism
Religion
atheism
Spouse
Jennifer Schwalbach Smith
Children
Harley Quinn Smith
Citizenships
United States of America
Residences
Hollywood Hills, United States of America
Also known as
Kevin Patrick Smith
Awards
Harvey Award for Best New Talent, Inkpot Award, Independent Spirit Award for Best Screenplay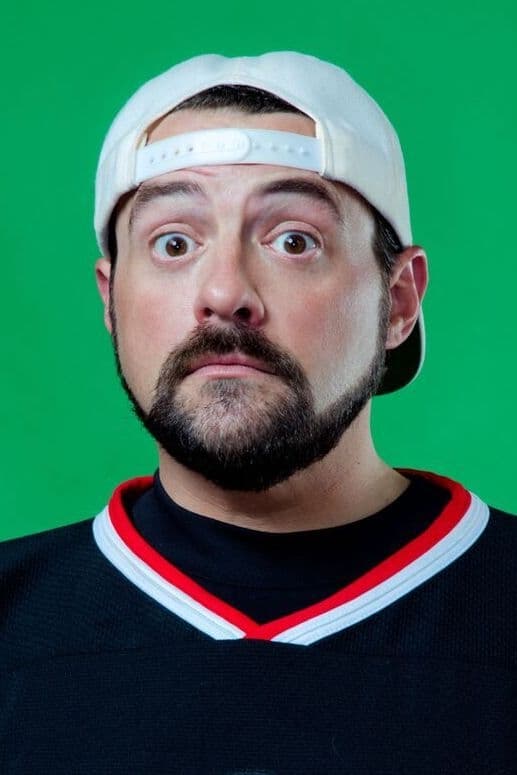 Kevin Smith
Check gifts on Amazon