Biography
Leonard Simon Nimoy (; March 26, 1931 – February 27, 2015) was an American actor, film director, photographer, author, singer, and songwriter. He is known for playing Spock in the Star Trek franchise, a character he portrayed in television and film for almost fifty years, from a pilot episode shot in late 1964 to his final film performance in 2013.Nimoy began his career in his early twenties, teaching acting classes in Hollywood and making minor film and television appearances through the 1950s, as well as playing the title role in Kid Monk Baroni. Foreshadowing his fame as a semi-alien, he played Narab, one of three Martian invaders, in the 1952 movie serial Zombies of the Stratosphere. From 1959 to 1962 he appeared in four episodes of Wagon Train.In December 1964, he made his first appearance in the rejected Star Trek television pilot "The Cage", and went on to play the character of Spock until the end of the production run in early 1969, followed by eight feature films and guest appearances in later spin-offs in the franchise. The character has had a significant cultural impact and earned Nimoy three Emmy Award nominations. TV Guide named Spock one of the 50 greatest TV characters. After the original Star Trek series, Nimoy starred in Mission: Impossible for two seasons, hosted the documentary series In Search of..., made several well-received stage appearances, and played psychiatrist Doctor Kibner, the lead on-screen villain, in the 1978 remake of Invasion of the Body Snatchers.Nimoy's public profile as Spock was so strong that both his autobiographies, I Am Not Spock (1975) and I Am Spock (1995), were written from the viewpoint of sharing his existence with the character. In 2015 an asteroid was named 4864 Nimoy in his honor.The documentaries For the Love of Spock (2016) and Remembering Leonard Nimoy (2017) were produced by his son and daughter respectively; they cover his life, career, and later his illness.
Personal Life
Nimoy was long active in the Jewish community, and could speak and read Yiddish. In 1997, he narrated the documentary A Life Apart: Hasidism in America, about the various sects of Hasidic Orthodox Jews. In October 2002, Nimoy published The Shekhina Project, a photographic study exploring the feminine aspect of God's presence, inspired by Kabbalah. Reactions have varied from enthusiastic support to open condemnation. Nimoy said objections to Shekhina did not bother or surprise him, but he smarted at the stridency of the Orthodox protests, and was saddened at the attempt to control thought.Nimoy was married twice. In 1954, he married actress Sandra Zober; they had two children, Julie and Adam. After 32 years of marriage, he reportedly left Sandra on her 56th birthday and divorced her in 1987. On New Year's Day 1989, Nimoy married his second wife, actress Susan Bay, cousin of director Michael Bay.After two years of part-time study, in 1977 Nimoy earned an MA in education from Antioch College. In 2000, he received an honorary doctorate from Antioch University in Ohio, awarded for activism in Holocaust remembrance, the arts, and the environment. In 2012, he received an honorary doctorate of humane letters from Boston University.In the 2001 documentary film Mind Meld, in which Leonard Nimoy and William Shatner discuss their acting careers and personal lives, Nimoy revealed that he had become an alcoholic while working on Star Trek and ended up in drug rehabilitation. William Shatner, in his 2008 book Up Till Now: The Autobiography, spoke about how later in their lives, Nimoy tried to help Shatner's alcoholic wife, Nerine Kidd.Nimoy has said that the character of Spock, which he played twelve to fourteen hours a day, five days a week, influenced his personality in his private life. Each weekend during the original run of the series, he would be in character throughout Saturday and into Sunday, behaving more like Spock than himself—more logical, more rational, more thoughtful, less emotional and finding a calm in every situation. It was only on Sunday in the early afternoon that Spock's influence on his behavior would fade off and he would feel more himself again—only to start the cycle over again on Monday morning. Years after the show he observed Vulcan speech patterns, social attitudes, patterns of logic, and emotional suppression in his own behavior.Nimoy was a private pilot and had owned an airplane. The Space Foundation named Nimoy recipient of the 2010 Douglas S. Morrow Public Outreach Award for creating a positive role model that inspired untold numbers of viewers to learn more about the universe.In 2009, Nimoy was honored by his childhood hometown when the Office of Mayor Thomas Menino proclaimed the date of November 14, 2009, as "Leonard Nimoy Day" in the City of Boston.In 2014, Walter Koenig revealed in a Las Vegas Sun interview that Leonard Nimoy personally and successfully advocated equal pay for Nichelle Nichols' work on Star Trek to the show's producers. This incident was confirmed by Nimoy in a Trekmovie interview, and happened during his years at Desilu.Nimoy has a star on the Hollywood Walk of Fame. On June 2, 2015, the asteroid 4864 Nimoy was named after him.
Early Life
Leonard Simon Nimoy was born on March 26, 1931, in the West End of Boston, Massachusetts, to Jewish immigrants from Iziaslav, Ukraine. His parents left Iziaslav separately, his father first walking over the border into Poland while his mother and grandmother were smuggled out of the Soviet Union in a horse-drawn wagon by hiding under bales of hay. They reunited after arriving in the United States. His mother, Dora (née Spinner; 1904–1987), was a homemaker, and his father, Max Nimoy (1901–1987), owned a barbershop in the Mattapan section of Boston. He had an elder brother, Melvin. He also had a cousin, Jeff Nimoy, a writer and actor in the entertainment industry.As a child, Nimoy took miscellaneous jobs to supplement his family's income, including selling newspapers and greeting cards, shining shoes, or setting up chairs in theaters, and when he got older, selling vacuum cleaners. He also began acting at the age of eight in a children's and neighborhood theater. His parents wanted him to attend college and pursue a stable career, or even learn to play the accordion, so he could always make a living, but his grandfather encouraged him to do what he then wanted to do most, to become an actor. Nimoy also realized he had an aptitude for singing, which he developed while a member of his synagogue's choir. His singing during his bar mitzvah at age 13 was so good he was asked to repeat his performance the following week at another synagogue. "He is still the only man I know whose voice was two bar mitzvahs good!" said William Shatner.His first major role was at 17, as Ralphie in an amateur production of Clifford Odets' Awake and Sing!, which dealt with the struggles of a matriarchal Jewish family similar to his during the Great Depression. "Playing this teenage kid in this Jewish family that was so much like mine was amazing," he said. "The same dynamics, the same tensions in the household." The role "lit a passion" that led him to pursue an acting career. "I never wanted to do anything else." Shatner has said that Nimoy also worked on local radio shows for children, often voice acting Bible stories, adding:Obviously, there was something symbolic about that. Many years later as Captain Kirk, I would be busy rescuing civilizations in distress on distant planets while Leonard's Mr. Spock would be examining the morality of man- and alienkind.Nimoy took drama classes at Boston College, and after moving to Los Angeles, he used $600 he saved from selling vacuum cleaners to enroll at the Pasadena Playhouse. However, he was soon disillusioned and quit after six months, feeling that the acting skills he had already acquired from earlier roles were more advanced: "I thought, I have to study here three years in order to do this level of work, and I'm already doing better work".He became a devotee of method acting concepts derived from the teachings of Konstantin Stanislavsky, realizing the stage allowed him to explore the "psychological, emotional, and physical territories of life that can't be done anywhere else," inquiries which he said led him into acting in the first place. He took method actor Marlon Brando as a role model, and like him, wore jeans and T-shirts. Between studies, to have some income, he took a job at an ice cream parlor on the Sunset Strip.In 1953, Nimoy enlisted in the United States Army Reserve at Fort McPherson Georgia, serving for 18 months until 1955, leaving as a sergeant. Part of Nimoy's time in the military was spent with the Army Special Services, putting on shows which he wrote, narrated, and emceed. One of his soldiers was Ken Berry, whom he encouraged to go into acting as a civilian, and helped contact agents. During that period, he also directed and starred in A Streetcar Named Desire, with the Atlanta Theater Guild. Soon after he was discharged, with his wife Sandi pregnant with their second child, they rented an apartment and Nimoy took a job driving a cab in Los Angeles.
Filmography
Gallery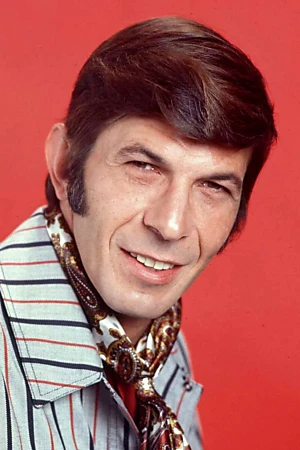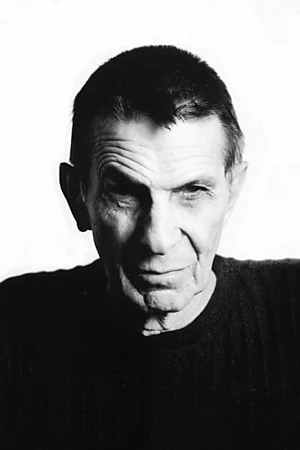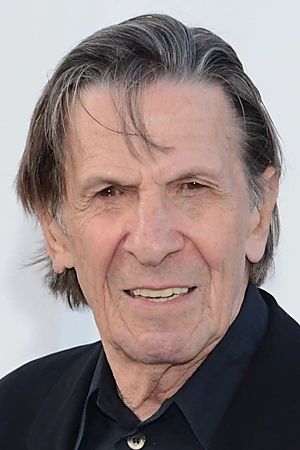 Information
Birthday
1931-03-26
Deathday
2015-02-27 (83 years old)
Known for
Acting
Children
Julie Nimoy, Adam Nimoy
Relatives
Aaron Bay-Schuck
Birth name
Leonard Simon Nimoy
Relationships
Susan Bay (1989-01-01 - 2015-02-27), Sandra Zober (1954-01-01 - 1987-01-01)
Gender
Male
Place of birth
West End, United States of America
Religion
Judaism
Residences
Los Angeles, United States of America
Citizenships
United States of America