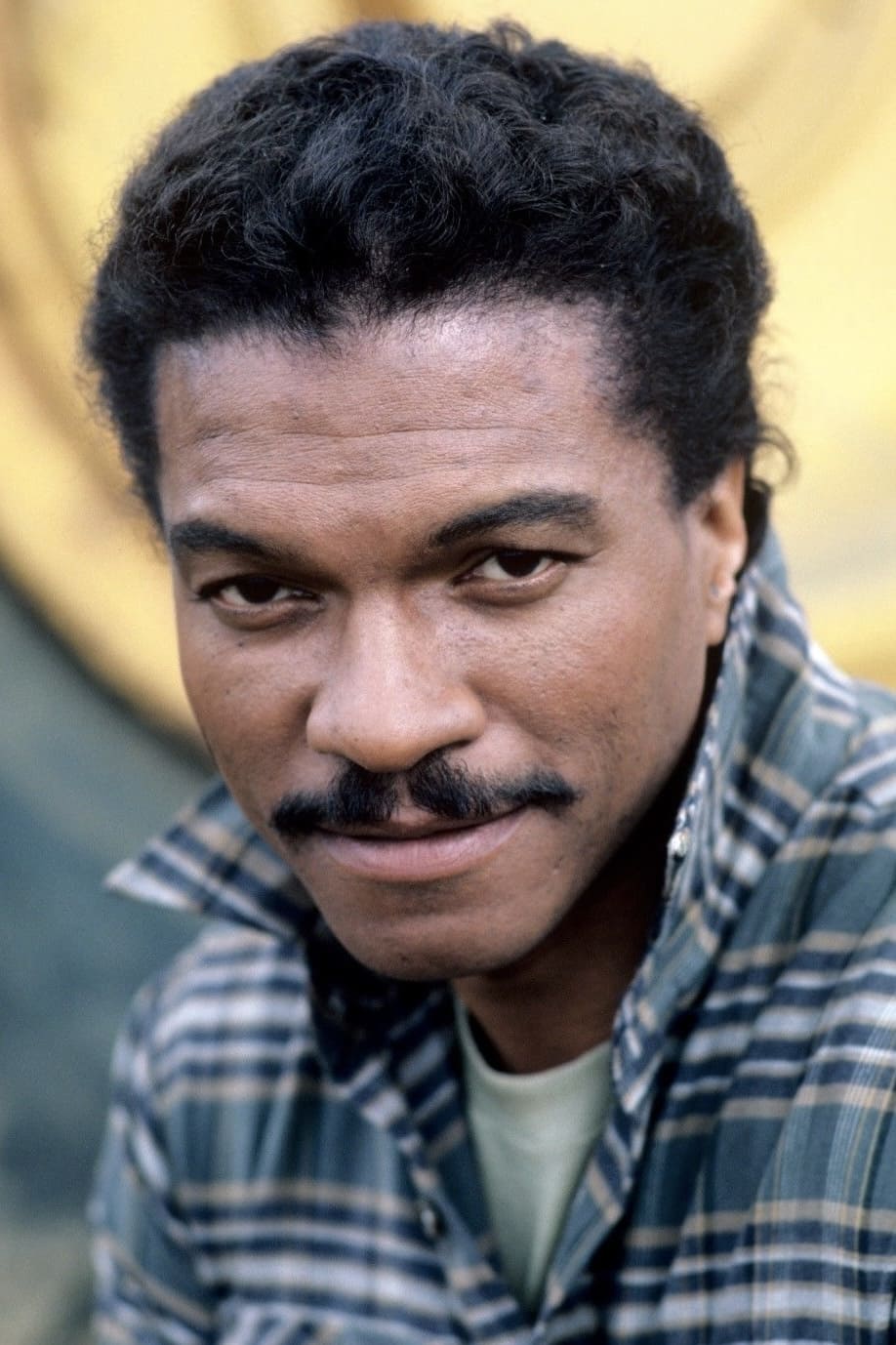 Biography
William December "Billy Dee" Williams Jr. (born April 6, 1937) is an American actor. He appeared as Lando Calrissian in the Star Wars franchise, first in the early 1980s for The Empire Strikes Back (1980) and Return of the Jedi (1983), and thirty-six years later in The Rise of Skywalker (2019), marking one of the longest intervals between onscreen portrayals of a character by the same actor in American film history.Williams was born in New York City, and raised with his twin sister Loretta in Harlem. In 1945, he made his Broadway theatre debut at age seven in The Firebrand of Florence. He later graduated from The High School of Music & Art, then won a painting scholarship to the National Academy of Fine Arts and Design, where he won a Hallgarten Prize for painting in the mid-1950s. To fund his art supplies he returned to acting, including stage, films, and television. He continued painting; his work has since been shown in galleries and collections worldwide.Williams' film debut was in The Last Angry Man (1959), but he came to national attention in the television movie Brian's Song, (1971) which earned him an Emmy nomination for Best Actor. He has appeared in at least 70 films over six decades including critically acclaimed and popular movies such as Lady Sings the Blues (1972) and Mahogany (1975), both starring Williams paired with Diana Ross, and Nighthawks (1981). In the 1980s, he was cast in his most enduring role as Lando Calrissian, becoming the first African-American actor with a major on-screen role in the Star Wars franchise, in The Empire Strikes Back (1980) and Return of the Jedi (1983). He also voiced Lando in video games, animated series, and the National Public Radio adaptation of The Empire Strikes Back. He was inducted into the Black Filmmaker's Hall of Fame in 1984, and earned a star on the Hollywood Walk of Fame in 1985. Another franchise relationship started with Batman (1989), playing attorney Harvey Dent, a role that was developed into a villainous alter-ego, Two-Face, which he voiced for The Lego Batman Movie (2017).Williams's television work includes over sixty credits starting in 1966 including recurring roles over the decades in Gideon's Crossing; Dynasty, General Hospital: Night Shift; and General Hospital. Numerous cameos and supporting roles included being paired with Marla Gibbs on The Jeffersons, 227, and The Hughleys. Later work included voice acting in the series Titan Maximum (2009), and appearing on the reality show Dancing with the Stars (2014). His work has earned him numerous awards and honors including three NAACP Image Awards, and the NAACP Lifetime Achievement award.
Personal Life
Williams has been married three times, and has three children, and two grandchildren. His first marriage was to Audrey Sellers in 1959. They were divorced some years later, after which he apparently became depressed. He stated that "there was a period when I was very despondent, broke, depressed, my first marriage was on the rocks." They had a son, Corey Dee Williams, born in 1960. In 1968, Williams married model and actress Marlene Clark in Hawaii. They divorced in 1971. He moved from New York City to California in 1971.He married Teruko Nakagami on December 27, 1972. She brought a daughter, Miyako (born 1962), from her previous marriage to musician Wayne Shorter. Together they have a daughter, Hanako (born 1973). In 1984, he bought a "Zen-like contemporary" home in the Trousdale Estates neighborhood of Beverly Hills, California; he sold it in 2012. He filed for an amicable divorce from Nakagami in 1993, but they reconciled, and were again living together by 1997.Williams was arrested on January 30, 1996, after allegedly assaulting his live-in girlfriend, whom the police did not identify. He posted a US$50,000 bail. L.A. Police said the woman had minor bruises and scratches. The attorney's office filed misdemeanor charges of spousal battery and dissuading a witness. The woman later stated that the incident was her fault and hoped the police would drop the case. In a plea bargain, Williams agreed to undergo 52 counseling sessions. In a 2019 interview, Williams says he never slapped or abused women.In late 2019, Williams talked about his feminine side in an interview, and used masculine and feminine pronouns to refer to himself. Media outlets speculated that Williams might be gender fluid, but he clarified that he was referring to anima and animus: the feminine side of men and the masculine side of women in Jungian psychology.
Early Life
William December Williams Jr. was born in New York City, the son of Loretta Anne (1915–2016) elevator operator at the Lyceum Theatre and aspiring performer from Montserrat, and William December Williams, Sr. (1910–2008), an African-American caretaker, with some Native American ancestry from Texas. He grew up in Harlem on 110th Street, between Lenox and 5th, adjacent to Central Park North–110th Street station. He used to go to Central Park to see the Negro league players and the Cuban baseball league, "They were fantastic, and I wound up working with a lot of those guys," (in The Bingo Long Traveling All-Stars & Motor Kings (1976)). He has a twin sister, Loretta, and they were raised by their maternal grandmother while their parents worked several jobs. His mom had studied opera for years, becoming an accomplished opera star who wanted to break into movies; the family was richly cultured, exposing the children early on to drawing, painting, theatre and similar creative experiences; Billy Dee would remain a fan of the arts including opera. In March 1945, he made his Broadway debut at age seven portraying a page in The Firebrand of Florence, Kurt Weill and Ira Gershwin's operetta starring Lotte Lenya. His mom, who worked at the theatre, volunteered him for the part which he found boring.Williams attended Booker T. Washington Junior High School where he had dreams of being a painter. He graduated in 1955 from the LaGuardia High School of Music & Art and Performing Arts in Manhattan, where he majored in arts with a focus on visual arts. The school would later be the subject for Fame (1980), and its derivative television series. While there he got a two-year scholarship for the National Academy of Fine Arts and Design in New York—which later changed its name to National Academy of Design—to study with a focus on "classical principles of painting". He was nominated at eighteen or nineteen years old for a Guggenheim Fellowship grant—for "creative ability in the arts," and won a Hallgarten Prize in the mid-1950s. Although he had scholarships to pay for school tuition, he turned to acting to pay for his paints, supplies, and canvasses. His first Broadway theatre "big break" was a play, A Taste of Honey. He continued to struggle as an actor for ten years working as an extra, doing small and large theatre, and "slowly breaking into television and film". During art school he gained interest in the Stanislavsky Method—experiencing a role contrasted with representing it, to mobilize an actor's conscious thought and will to in turn activate emotional response and subconscious behavior—and began studying at the Harlem Actors Workshop. It was run by blacklisted actor Paul Mann who embraced actors of all races; Williams also studied there under Sidney Poitier. He first viewed his acting as a way to pay for his art supplies, by the early 1960s though he began to "devote all of his energy to performance." In succession, he got an actor agent through a friend, started getting major Off-Broadway roles, then work on Broadway.
Filmography
Information
Known for
Acting
Gender
Male
Birthday
1937-04-06 (85 years old)
Birth name
William December Williams Jr.
Place of birth
New York City, United States of America
Relationships
Marlene Clark (1968-01-01 - 1971-01-01)
Spouse
Teruko Nakagami
Citizenships
United States of America
Residences
Los Angeles, United States of America
Awards
star on Hollywood Walk of Fame, Black Filmmakers Hall of Fame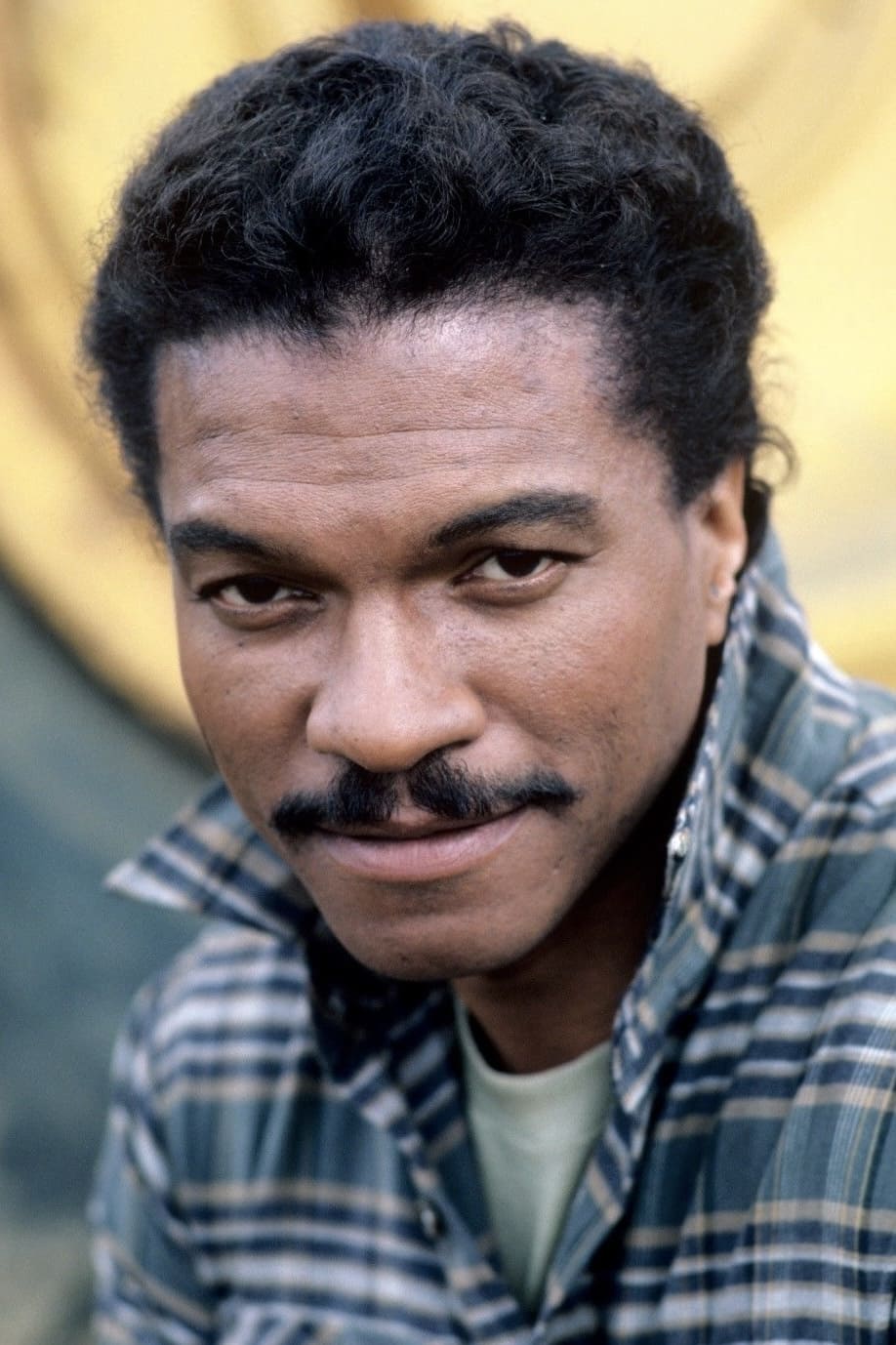 Billy Dee Williams
Check gifts on Amazon