Biography
Heywood "Woody" Allen (born Allan Stewart Konigsberg; November 30, 1935) is an American film director, writer, actor, and comedian whose career spans more than six decades and multiple Academy Award-winning films. He began his career writing material for television in the 1950s, working alongside Mel Brooks, Carl Reiner, Larry Gelbart, and Neil Simon. He also published several books featuring short stories and wrote humor pieces for The New Yorker. In the early 1960s, he performed as a stand-up comedian in Greenwich Village alongside Lenny Bruce, Elaine May, Mike Nichols, and Joan Rivers. There he developed a monologue style (rather than traditional jokes) and the persona of an insecure, intellectual, fretful nebbish. He released three comedy albums during the mid to late 1960s, earning a Grammy Award nomination for his 1964 comedy album entitled simply, Woody Allen. In 2004, Comedy Central ranked Allen fourth on a list of the 100 greatest stand-up comedians, while a UK survey ranked Allen the third-greatest comedian.By the mid-1960s, Allen was writing and directing films, first specializing in slapstick comedies such as Take the Money and Run (1969), Bananas (1971), Sleeper (1973), and Love and Death (1975), before moving into dramatic material influenced by European art cinema during the late 1970s with Interiors (1978), Manhattan (1979), and Stardust Memories (1980), and alternating between comedies and dramas to the present. Allen is often identified as part of the New Hollywood wave of filmmakers of the mid-1960s to late 1970s such as Martin Scorsese, Robert Altman, and Sidney Lumet. He often stars in his films, typically in the persona he developed as a standup. His film Annie Hall (1977), a romantic comedy featuring Allen and his frequent collaborator Diane Keaton, won four Academy Awards, including Best Picture, Best Director, Best Original Screenplay, and Best Actress for Keaton. Critics have called his work from the 1980s his most developed period. Those films include Zelig (1983), Broadway Danny Rose (1984), The Purple Rose of Cairo (1985), Hannah and Her Sisters (1986), Radio Days (1987), Another Woman (1988), and Crimes and Misdemeanors (1989). In the 21st century, many of Allen's films have been set and shot in Europe, including Match Point (2005), Vicky Cristina Barcelona (2008), and Midnight in Paris (2011). Allen returned to America gaining acclaim for Blue Jasmine (2013) and Cafe Society (2016).In 1979, Allen began a professional and personal relationship with actress Mia Farrow, and over a decade-long period they collaborated on 13 films. They separated after Allen began a relationship with Mia's and Andre Previn's adopted daughter Soon-Yi Previn. During the separation, Allen was publicly accused of sexually abusing his daughter, the seven-year-old Dylan. The allegation gained substantial media attention, but Allen was never charged or prosecuted, and he vehemently denied the allegation. Allen married Previn in 1997, and they adopted two children.Allen has received many accolades and honors, including the most nominations for the Academy Award for Best Original Screenplay, with 16. He has won four Academy Awards, one for Best Director, and three for Best Original Screenplay. He also garnered nine British Academy Film Awards. In 1997, Allen was awarded the BAFTA Fellowship by the British Academy of Film and Television Arts. In 2014, he received the Golden Globe Cecil B. DeMille Award for Lifetime Achievement and a Tony Award nomination for Best Book of a Musical for Bullets over Broadway. In 2015, the Writers Guild of America named his screenplay for Annie Hall first on its list of the "101 Funniest Screenplays". In 2011, PBS televised the film biography Woody Allen: A Documentary on its series American Masters.
Personal Life
Allen has been married three times: to Harlene Rosen from 1956 to 1959, Louise Lasser from 1966 to 1970, and Soon-Yi Previn since 1997. He also had a 12-year relationship with actress Mia Farrow and relationships with Stacey Nelkin and Diane Keaton.
Early Life
Allen was born Allan Stewart Konigsberg in New York City on November 30, 1935. Though his family lived in Brooklyn, the birth took place at Mount Eden Hospital in the Bronx. He is Jewish. Allen's parents were Nettie (née Cherry; 1906–2002), a bookkeeper at her family's delicatessen, and Martin Konigsberg (1900–2001), a jewelry engraver and waiter. His grandparents were immigrants to the U.S. from Austria and the Lithuanian city of Panevėžys. They spoke German, Hebrew and Yiddish. He and his younger sister, film producer Letty, were raised in Brooklyn's Midwood neighborhood. Both their parents were born and raised on the Lower East Side of Manhattan.Allen's parents did not get along, and he had an estranged relationship with his authoritarian, ill-tempered mother. He spoke German in his early years. He later joked that he was often sent to interfaith summer camps when he was young. While attending Hebrew school for eight years, he went to Public School 99 (now the Isaac Asimov School for Science and Literature) and Midwood High School, graduating in 1953. Unlike his comic persona, he was more interested in baseball than school and his strong arm ensured he was picked first for teams. He impressed students with his talent for cards and magic tricks.Allen wrote jokes (or "gags") for agent David O. Alber to make money, and Alber sold them to newspaper columnists. At age 17, he legally changed his name to Heywood Allen and later began to call himself Woody. According to Allen, his first published joke read: "Woody Allen says he ate at a restaurant that had O.P.S. prices—over people's salaries." He was soon earning more than both of his parents combined. After high school, he attended New York University, studying communication and film in 1953, before dropping out after failing the course "Motion Picture Production". He studied film at City College of New York in 1954, but left during the first semester. He taught himself rather than studying in the classroom. He later taught at The New School and studied with writing teacher Lajos Egri.
Filmography
Gallery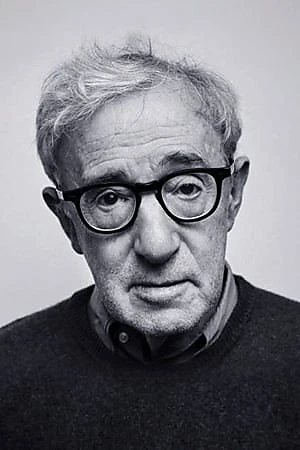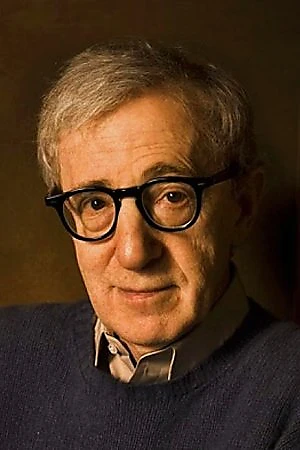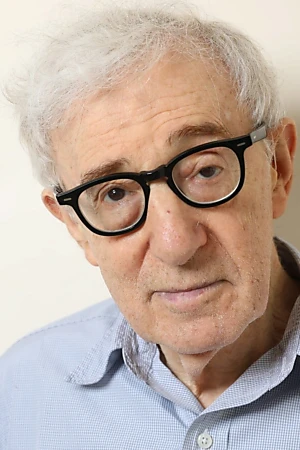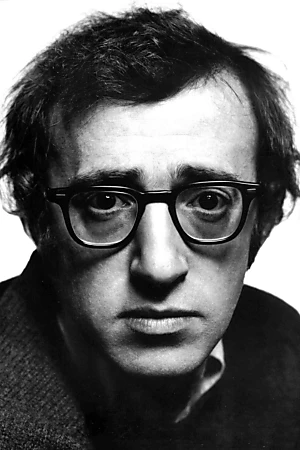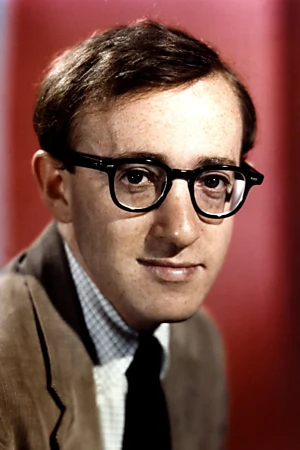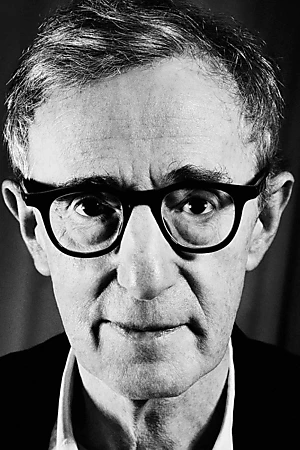 Information
Known for
Directing
Gender
Male
Birthday
1935-12-01 (86 years old)
Birth name
Allan Stewart Konigsberg
Place of birth
The Bronx, United States of America
Religion
Judaism
Relationships
Louise Lasser (1966-01-01 - 1970-01-01), Harlene Susan Rosen (1956-01-01 - 1959-01-01), Mia Farrow (1980-01-01 - 1992-01-01), Diane Keaton (1970-01-01 - 1971-01-01)
Spouse
Soon-Yi Previn
Children
Moses Farrow, Ronan Farrow, Dylan Farrow, Manzie Tio Allen, Bechet Dumaine Allen
Father
Martin Königsberg
Mother
Nettie Königsberg
Siblings
Letty Aronson
Citizenships
United States of America
Also known as
Woodie Allen, Allan Stewart Konigsberg, Вуди Аллен, วูดดี อัลเลน, 伍迪·艾伦, ウディ・アレン, 우디 앨런, وودي آلن, filmmaker, Filmmaker, Vudijs Allens, ვუდი ალენი
Awards
David di Donatello, O. Henry Award, Golden Lion for Lifetime Achievements, Goya Award for Best European Film, Sant Jordi Prize, National Board of Review Award for Best Film, Writers Guild of America Award, Golden Globe Award for Best Motion Picture – Musical or Comedy, César Award, Independent Spirit Award for Best Screenplay, Directors Guild of America Award, Donostia Award, Butaca Awards, FIPRESCI Prize of the Festival de Cannes, David di Donatello for Best Foreign Actor, Princess of Asturias Award for the Arts, AAAS Fellow, honorary doctorate of Pompeu Fabra University, Commandeur des Arts et des Lettres, BAFTA Award for Best Direction, David di Donatello for Best Film, Silver Bear, Bodil Awards, Golden Globe Award for Best Screenplay, Academy Fellowship Award, Academy Award for Best Director, Academy Award for Best Writing, Original Screenplay, BAFTA Award for Best Film, BAFTA Award for Best Original Screenplay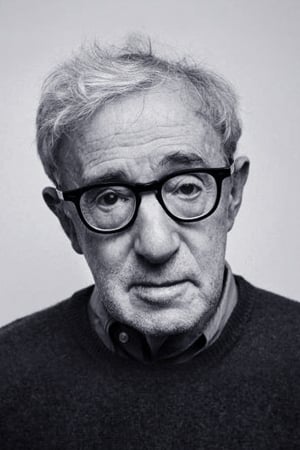 Woody Allen
Check gifts on Amazon