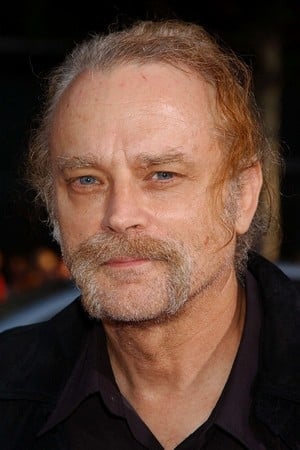 Brad Dourif
Known For: Acting · Birthday: 1950-03-18 (71 years old) · Gender: Male · Place of Birth: Huntington, West Virginia, USA
Also Known As: Bradford Claude Dourif
Bradford Claude Dourif (; born March 18, 1950) is an American character actor. He was nominated for an Oscar, and won a Golden Globe and a BAFTA Award for his supporting role as Billy Bibbit in the film One Flew Over the Cuckoo's Nest (1975). He is also known for his roles as Charles Lee Ray and the voice of Chucky in the Child's Play franchise (1988–2017), and Gríma Wormtongue in The Lord of the Rings series (2002–2003).Dourif's other film roles include Wise Blood (1979), Dune (1984), Blue Velvet (1986), Mississippi Burning (1988), The Exorcist III (1990) and Alien Resurrection (1997). He also appeared in many television series, notably Deadwood (2004–2006, 2019), for which he received a Primetime Emmy Award nomination.
Dourif has two daughters: Kristina / Christina Dourif, born c. 1976, and actress Fiona Dourif, born c. 1981, with his late wife Jonina Dourif, whose name sometimes appears in media as Janet.
Dourif was born in Huntington, West Virginia, on March 18, 1950, to Joan Mavis Felton (née Bradford), an actress, and Jean Henri Dourif, an art collector who owned and operated a dye factory. His stepfather was golfer William C. Campbell. Dourif was one of four siblings, with sisters Diana, Patricia and Christiane.His paternal grandparents emigrated from France, and his paternal grandfather co-founded the Standard Ultramarine and Color Company in Huntington. After Aiken, he attended Fountain Valley School in Colorado Springs, Colorado, graduating in 1968. Dourif appeared as an amateur at the Fountain Valley Film Festival in 1969, taking second place in the 8 mm film category with his 10-minute entry "Blind Date." Dourif attended Marshall University for a time, before quitting college and moving to New York City to study acting on the advice of actress Conchata Ferrell.