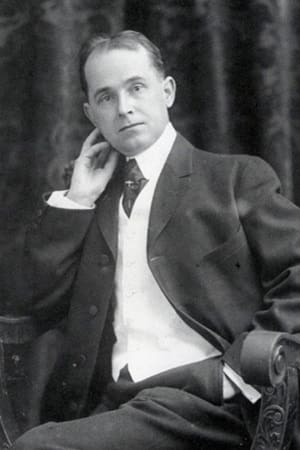 Biography
Zenas Winsor McCay (c. 1866–71 – July 26, 1934) was an American cartoonist and animator. He is best known for the comic strip Little Nemo (1905–14; 1924–26) and the animated film Gertie the Dinosaur (1914). For contractual reasons, he worked under the pen name Silas on the comic strip Dream of the Rarebit Fiend.From a young age, McCay was a quick, prolific, and technically dextrous artist. He started his professional career making posters and performing for dime museums, and in 1898 began illustrating newspapers and magazines. In 1903 he joined the New York Herald, where he created popular comic strips such as Little Sammy Sneeze and Dream of the Rarebit Fiend. In 1905 his signature strip Little Nemo in Slumberland debuted—a fantasy strip in an Art Nouveau style about a young boy and his adventurous dreams. The strip demonstrated McCay's strong graphic sense and mastery of color and linear perspective. McCay experimented with the formal elements of the comic strip page, arranging and sizing panels to increase impact and enhance the narrative. McCay also produced numerous detailed editorial cartoons and was a popular performer of chalk talks on the vaudeville circuit.McCay was an early animation pioneer; between 1911 and 1921 he self-financed and animated ten films, some of which survive only as fragments. The first three served in his vaudeville act; Gertie the Dinosaur was an interactive routine in which McCay appeared to give orders to a trained dinosaur. McCay and his assistants worked for twenty-two months on his most ambitious film, The Sinking of the Lusitania (1918), a patriotic recreation of the German torpedoing in 1915 of the RMS Lusitania. Lusitania did not enjoy as much commercial success as the earlier films, and McCay's later movies attracted little attention. His animation, vaudeville, and comic strip work was gradually curtailed as newspaper magnate William Randolph Hearst, his employer since 1911, expected McCay to devote his energies to editorial illustrations.In his drawing, McCay made bold, prodigious use of linear perspective, particularly in detailed architecture and cityscapes. He textured his editorial cartoons with copious fine hatching, and made color a central element in Little Nemo. His comic strip work has influenced generations of cartoonists and illustrators. The technical level of McCay's animation—its naturalism, smoothness, and scale—was unmatched until the work of Fleischer Studios in the late 1920s, followed by Walt Disney's feature films in the 1930s. He pioneered inbetweening, the use of registration marks, cycling, and other animation techniques that were to become standard.
Personal Life
Self-conscious and introverted in private, McCay was nevertheless a charismatic showman and self-promoter, and maintained several lifelong friendships. McCay was a light but frequent drinker; he drank for camaraderie rather than for a love of drinking. To his wife's chagrin, McCay was a smoker of cigars and cigarettes. He was self-taught at the piano, and was an avid reader of poetry, plays and novels; he admired W. B. Yeats, knew the works of Percy Bysshe Shelley and John Keats, and could quote the Bible and Shakespeare.McCay stood barely five feet (150 cm) tall, and felt dominated by his wife, who was nearly as tall as he was. McCay married Maude Leonore Dufour, the youngest of three daughters of French-Canadian carriage painter John Dufour. About a decade separated the couple's ages: Maude was 14 when they married. Biographer Canemaker speculates this may explain the lack of certainty behind McCay's birthdate, even by McCay himself, as he may have claimed to be younger than he was to justify marrying a teenage girl. Maude was also age-conscious: she preferred her grandchildren to call her "Nan" instead of "Grandma" and dyed her hair as she got older. The McCays took on the traditional roles of a married couple of the time, in that Winsor was the breadwinner and Maude the homemaker. Neither spouse got along well with the other's mother.The couple had two children: Robert Winsor, born June 21, 1896; and Marion Elizabeth, born August 22, 1897. McCay was said to be easy-going with the children, and left discipline to their stern mother. Marion felt domineered by her mother and perceived that her brother was her mother's favorite; she was closer to her father and often appeared in public with him. Robert looked up to his father and became an artist himself. He was proud to have served as the model for Little Nemo.The McCays lived lavishly. McCay disliked driving, so kept a chauffeur who also served as bodyguard, as the editorial cartoons McCay drew for Hearst sometimes attracted threatening letters. Maude made daily trips by limousine to shop in upscale downtown Brooklyn with other well-to-do wives. Maude often complained to her husband, but he refused to discuss matters with her.McCay's politics are unclear, and it is disputed whether he sympathized with the views displayed in his editorial cartoons. He was agnostic and believed in reincarnation. He was a Freemason, whom he may have joined as early as when he was living in Chicago. His father had also been a Freemason, and was buried in 1915 with full Masonic rites, with funerals arranged by his Masonic lodges in both Woodstock, Ontario, and Edmore, Michigan. His mother often visited him in Brooklyn, and attended Little Nemo's Philadelphia premiere. She died in Edmore, Michigan, in 1927.McCay's brother Arthur was placed in a mental hospital in Traverse City, Michigan on March 7, 1898, where he stayed until his death from bronchopneumonia and arteriosclerosis on June 15, 1946. He never received family visits. McCay never let his children know about his brother, nor did they know about the existence of his sister Mae, who died in 1910.
Early Life
McCay came to be known by his middle name, Winsor. His drawing skills emerged early. According to a story told within the family, McCay made his first drawing in the aftermath of one of the many fires that hit Spring Lake: he picked up a nail and etched the scene of the fire in the frost of a windowpane. Drawing became obsessive for him; he drew anything he saw, and the level of detail and accuracy in his drawing was noted at a young age. He was able to draw accurately from memory even things he had never before drawn—what McCay called "memory sketching". His father thought little of his son's artistic talents, though, and had him sent to Cleary Business College in Ypsilanti, Michigan. McCay rarely attended classes. He bragged about how he would catch the train to Detroit to show off his drawing skills at the Wonderland and Eden Musee dime museum. He drew portraits there for 25¢ apiece, of which he kept half.McCay thrived on the attention he received, and his talents soon drew wider attention. John Goodison, a geography and drawing professor at Michigan State Normal School, offered to teach art to McCay privately, and McCay eagerly accepted. The lessons were practical and focused on using observation to learn to draw in geometrical perspective. Goodison, a former glass stainer, influenced McCay's use of color. McCay learned how to draw quickly using drills on a blackboard, and gained an appreciation for master artists of the past.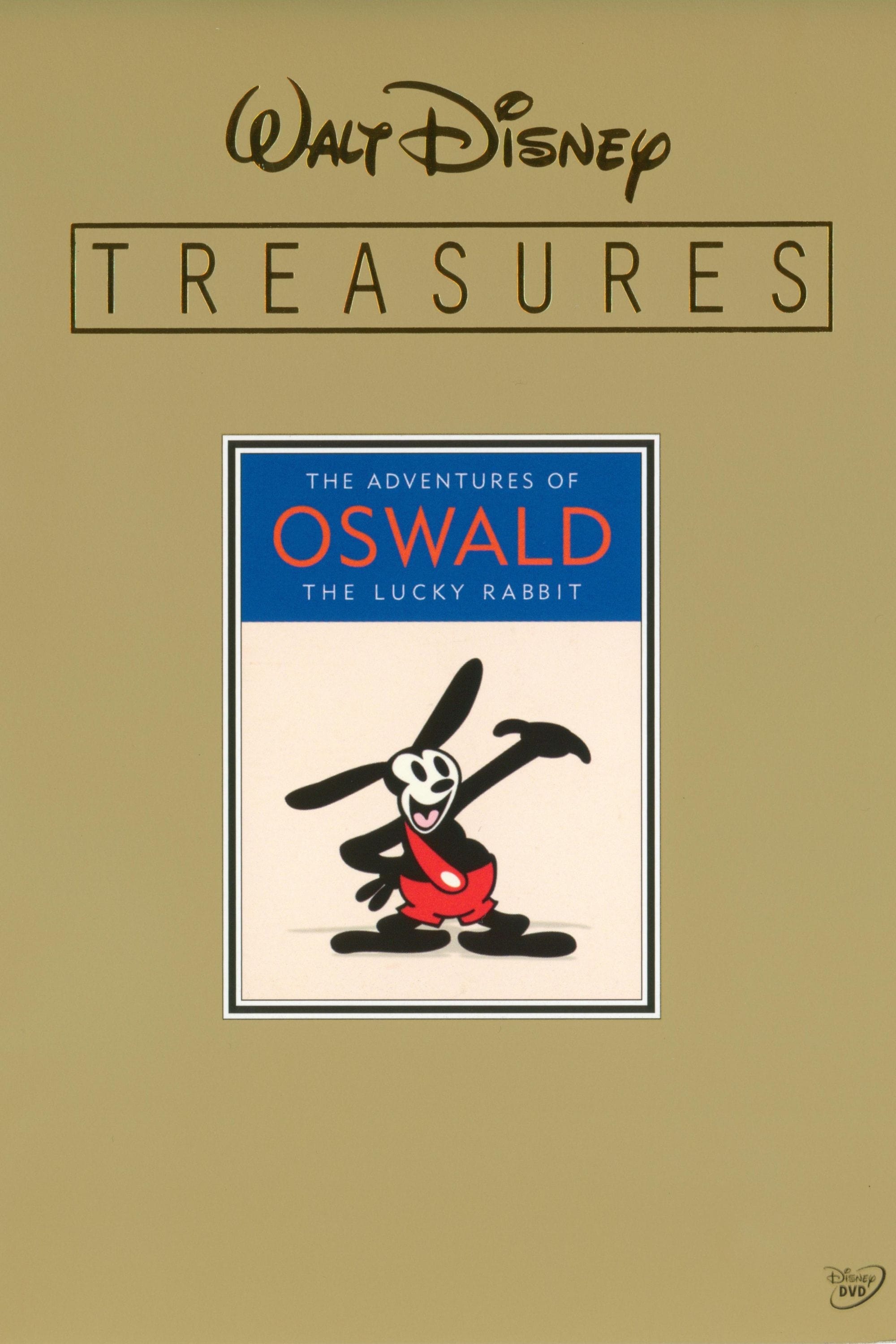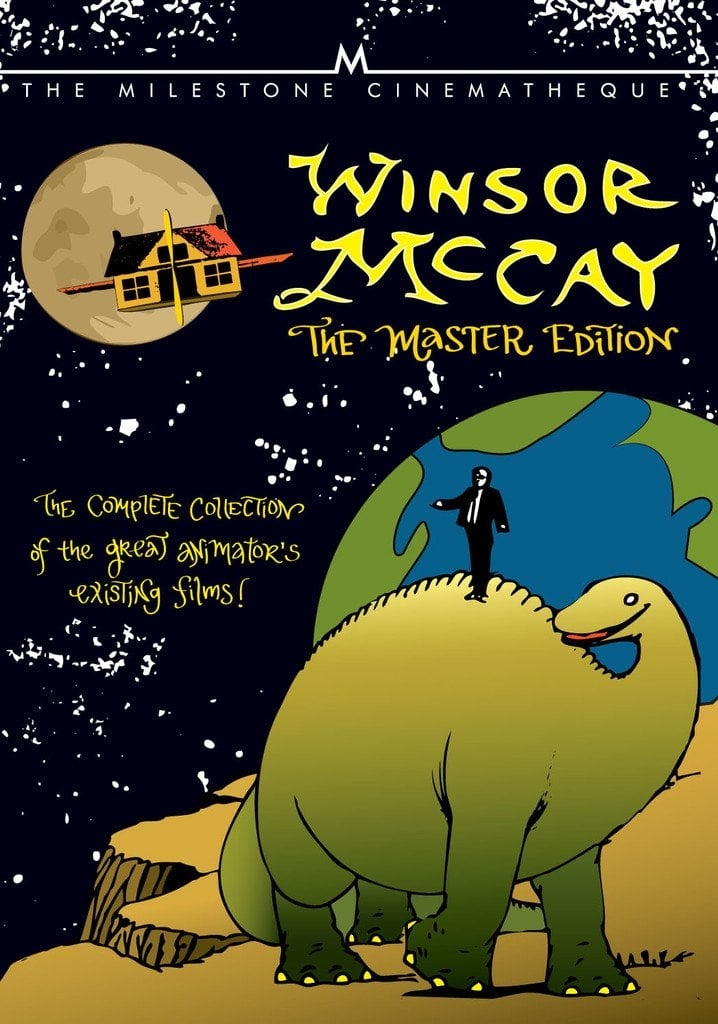 Winsor McCay: The Master Edition
Winsor McCay was the first master of animation. This movie features every surviving film by this cinema pioneer with lovely piano score by famed composer Gabriel Thibaudeau. Highlights in this collec...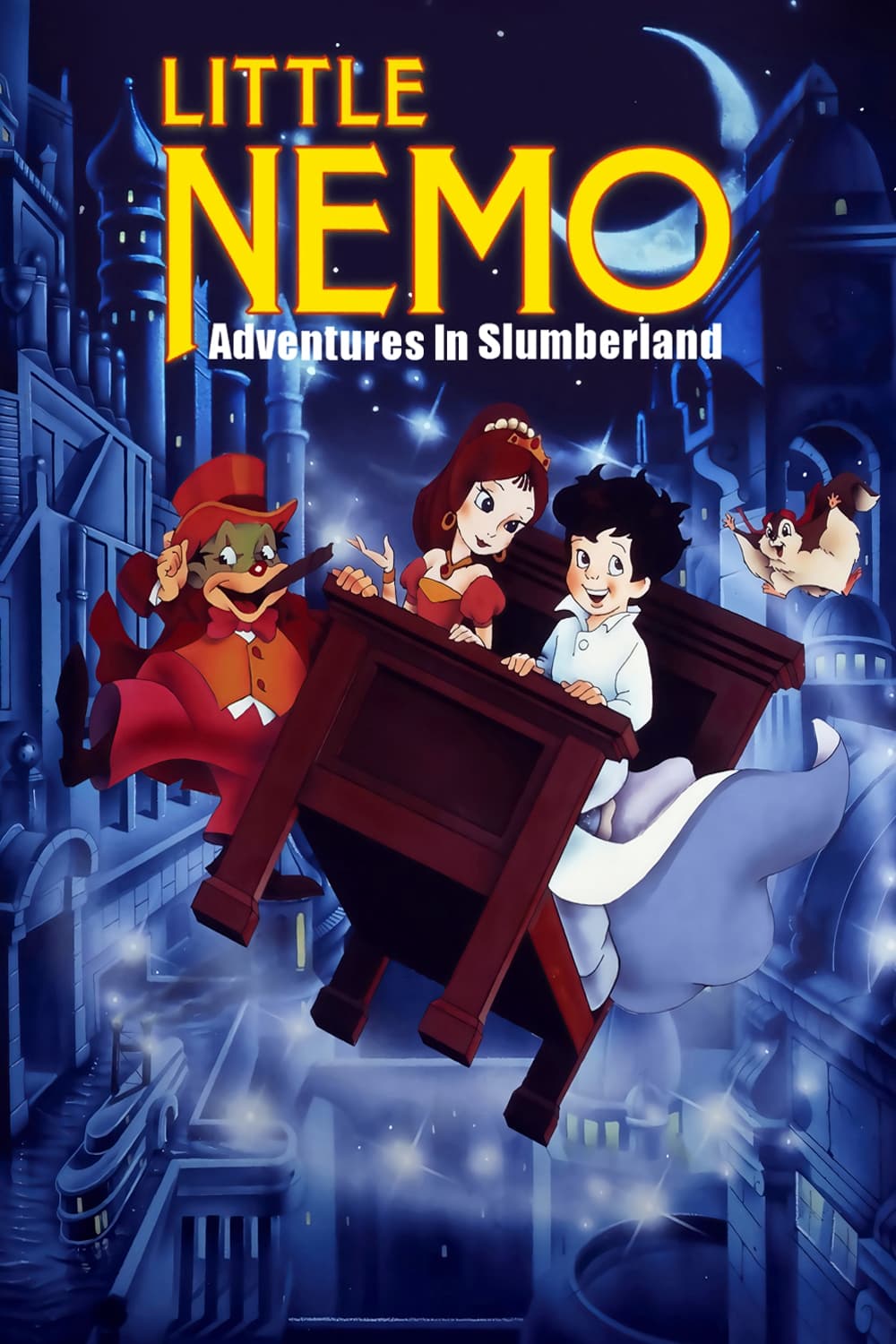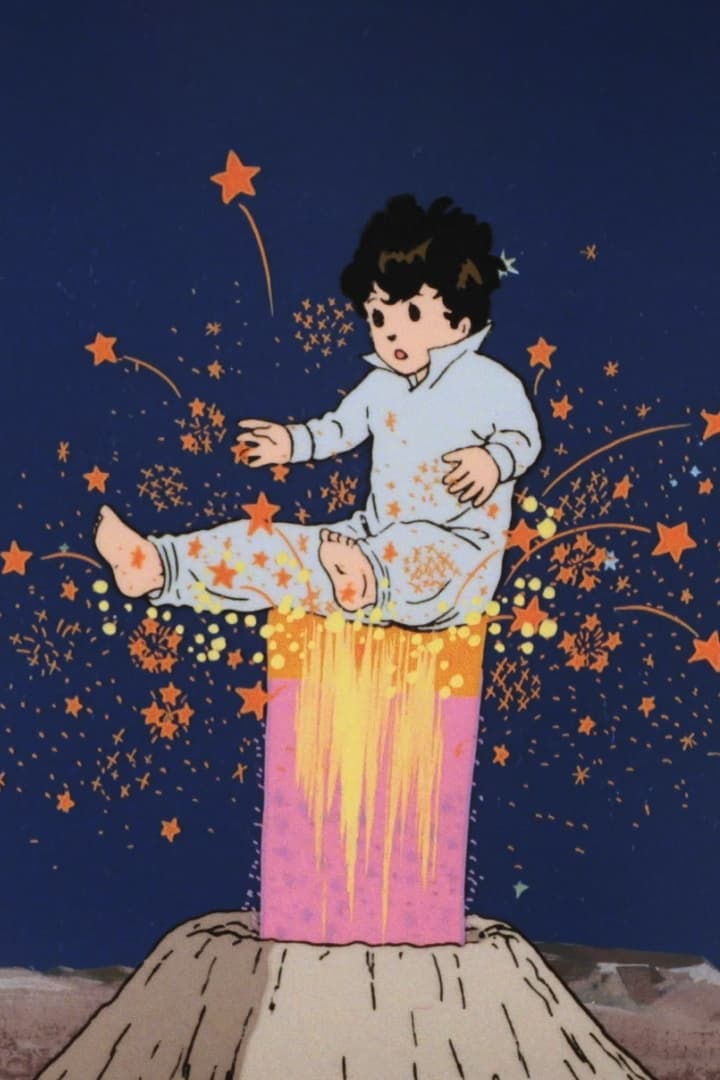 Nemo
The first of three pilot shorts that eventually became the 1989 movie Little Nemo: Adventures in Slumberland.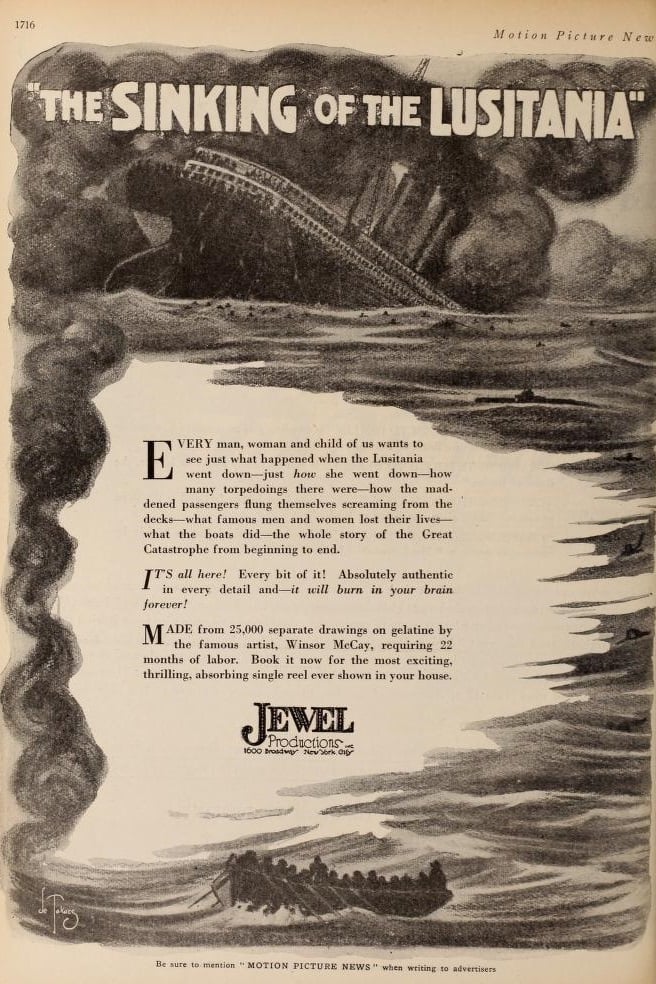 The Sinking of the Lusitania
McCay recreated the sinking of the ocean liner Lusitania by a German U-boat in order to stir up anti-German sentiment.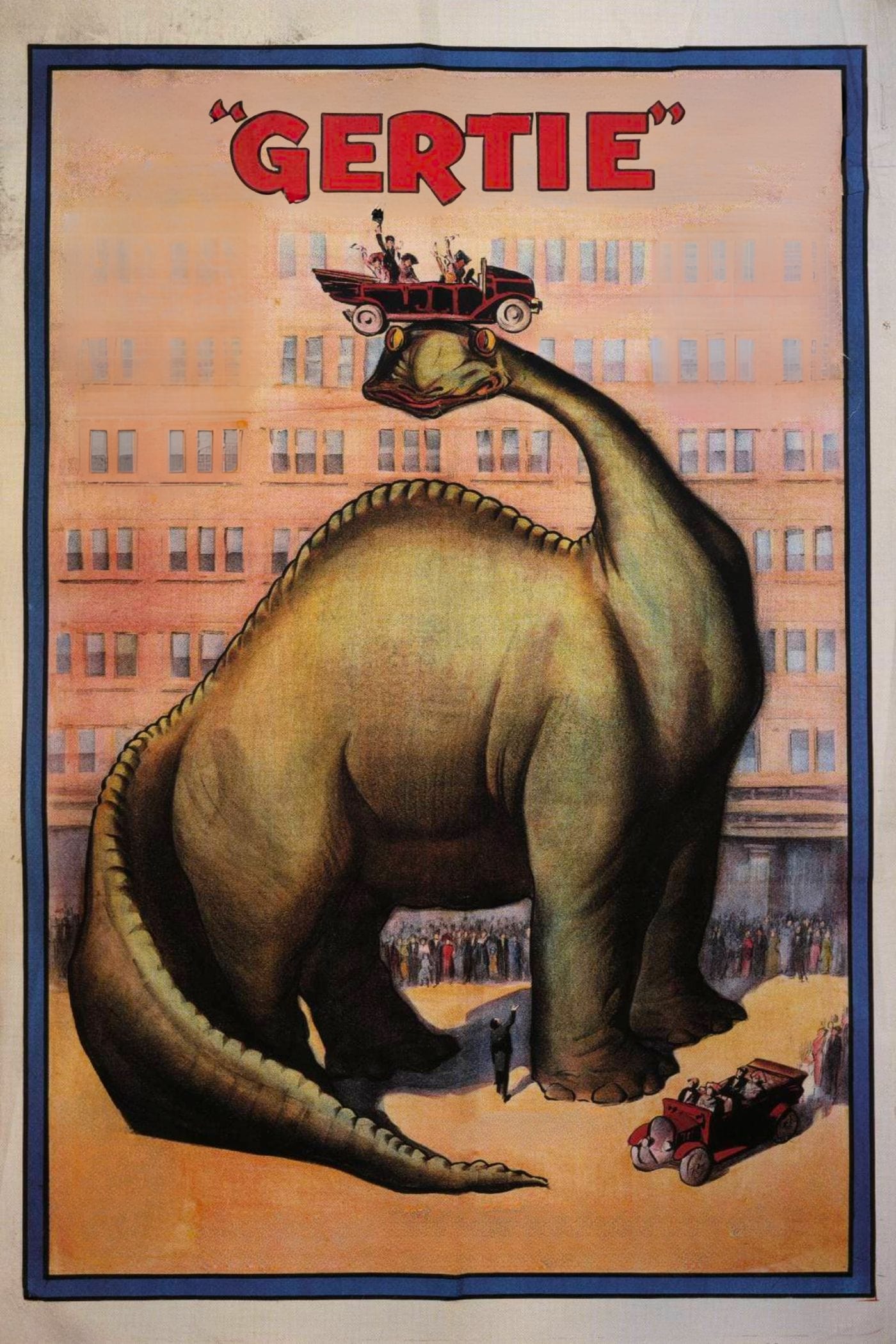 Gertie the Dinosaur
Although not the first feature-length animated film, as is sometimes thought, it was the first cartoon to feature a character with an appealing personality. The appearance of a true character distingu...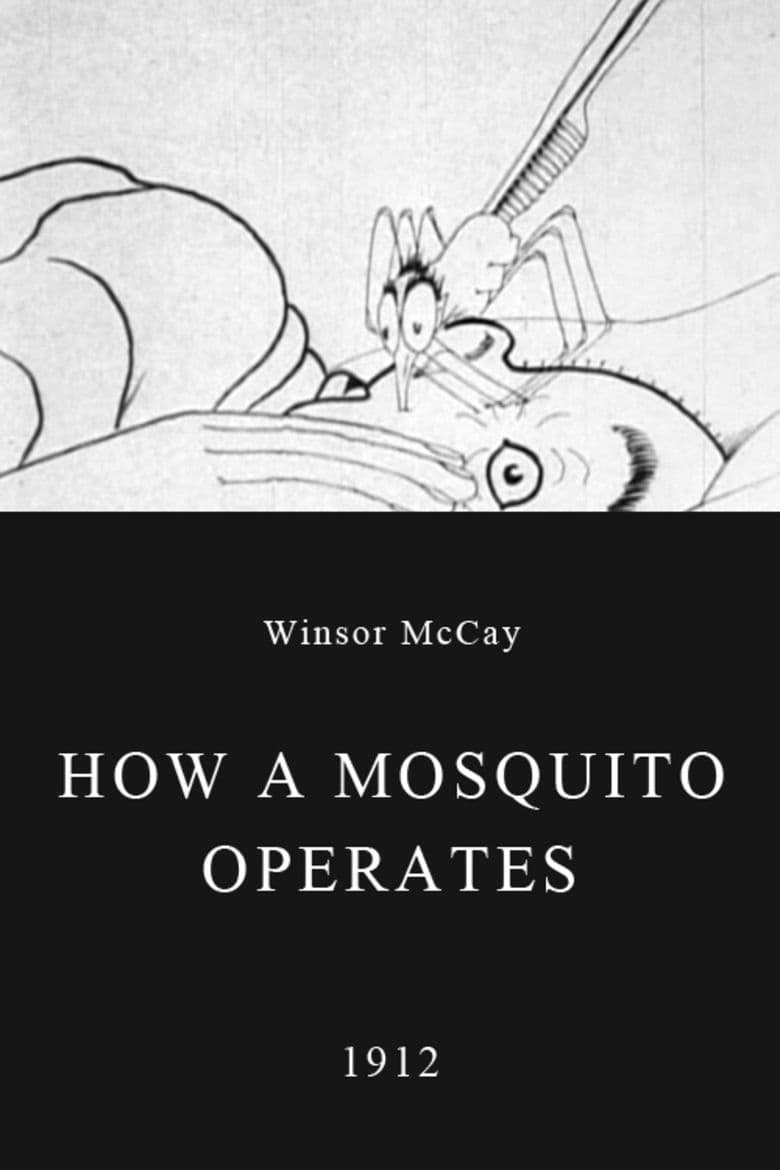 How a Mosquito Operates
A hungry mosquito spots and follows a man on his way home. The mosquito slips into the room where the man is sleeping, and gets ready for a meal. His first attempts startle the man and wake him up, bu...