Discover Movies and TV shows that fit You with our Mobile Application Biography
Gopichand Lagadapati (Telugu: గోపీచంద్ లగడపాటి), also known as Gopi, is an Indian film actor, writer, director and producer. He made his acting debut in the Telugu film Anand, directed by Sekhar Kammula, and debuted as a producer on the film Mr. Medhavi.
Career
Film. Lagadapati was introduced to film making while working on the film Preminchi Choodu. He joined as a part of the crew, helping to develop the script. Lagadapati's participation was limited to the pre-production because he was studying. The film production was abandoned but it gave him an insight into screenwriting. He got his next acting opportunity in the film Anand, which was directed by Sekhar Kammula. Anand was his first mainstream commercial film after his graduation. Lagadapati was introduced to Kammula by his friends, who then assisted him. After a brief audition, Kammula offered Lagadapati to portray a character who struggles to choose between living his dreams and the dreams of his love interest. Most of Lagadapati's scenes were edited and the running time of Anand was reduced from 210 minutes to 180 minutes for the theatrical release, while few scenes were later added to its DVD release. Lagadapati's next film was Rendella Tharuvatha. Along with two other newcomers he played one of the main leads. Veteran actor Sarath Babu played an important character in this film. Rendella Tharuvatha received mixed responses but was a commercial failure at the box office. He next appeared in an Indian English film, On the Other Side which was released in US. On the Other Side was selected as the best movie of the year 2007 at Harlem International Film Festival, New York. The film was released with the name Indian Beauty in Telugu. Lagadapati co-starred with renowned Tollywood actors Tanikella Bharani and Bramhanandam.In 2007, Lagadapati produced his first film, Mr. Medhavi in 2007, released in 2008. Initially he joined G. Neelakanta Reddy to assist, but got so involved in the development of the script that he ended up producing this film. His grandfather RamaRao Bodduluri backed him in the making of this film. The cast on Mr. Medhavi includes Genelia D'Souza, Sonu Sood, Raja Abel, Bramhanandam, Tanikella Bharani, Suman and Dharmavarapu Subramanyam. The film was critically acclaimed but remained a commercial failure at the box office. His next film was Bhopal: A Prayer for Rain where he experienced world cinema by being a part of a Hollywood crew. This film stars Martin Sheen, Kal Penn, Mischa Barton, Rajpal Yadav and Tannishtha Chatterjee.Lagadapati assisted Apoorva Lakhia on the film Zanjeer, a remake of one of the 1973 film of the same name. It features Ram Charan, Priyanka Chopra, Sanjay Dutt, Prakash Raj, Mahie Gill. Srihari played the role of Sherkhan in the Telugu version Thoofan, portrayed by Dutt in Hindi. Lagadapati was due to make his directorial debut with his controversial political thriller Prajatantra in December 2012, but has postponed this project and opted out of the production house because it lacks sufficient funds to produce this film. Television. Lagadapati became interested in writing because of the literary environment around him since his childhood. Raju, who frequently visited his grandfather, asked Lagadapati to work with him & also offered him a major role in a television series named PriyaNestam; it was Lagadapati's acting debut. PriyaNestam starred Maharshi Raghava, Vinod, and Hema. It was aired on Gemini TV in 2001.In 2004, Lagadapati joined the program City Beats, which aired on Tv9, as a script writer for two months before quitting. Lagadapati was neither paid nor credited for the episodes he worked on, but used this show to understand the technical aspects of television. In 2009, Lagadapati was approached to write a philosophical drama for Onenessfilms. He was initially opposed to writing it because it was a self-portrayal of the self-claimed God men, but finally had agreed for his friend, who wanted directing experience. This hour-long film was aired in Bakthi TV as Blessing in Disguise. Lagadapati played a cameo role in this short film. In 2010, Lagadapati worked on two episodes of the television series Adventures in Odyssey (Ek Romanchit Yatra), an adaptation of an American radio series.Lagadapati has written local commercials, including one for "Yoplait"—his first international commercial—assisting Shahar Segal. In 2011, he worked on some promotional events for Zee TV shows such as Dance India Dance, Jhansi Ki Rani, Shobha Somnath Ki, Sanskaar Laxmi, Yahaaan Main Ghar Ghar Kheli.
Early Life
Lagadapati was born in India. His father, Sangaiah Lagadapati, is a Telugu professor. Lagadapati did his graduation in Hotel Management from a college affiliated with Osmania University, Hyderabad. His maternal grandfather Ramarao Bodduluri is a former Member of the Andhra Pradesh Legislature from Jaggayyapet constituency.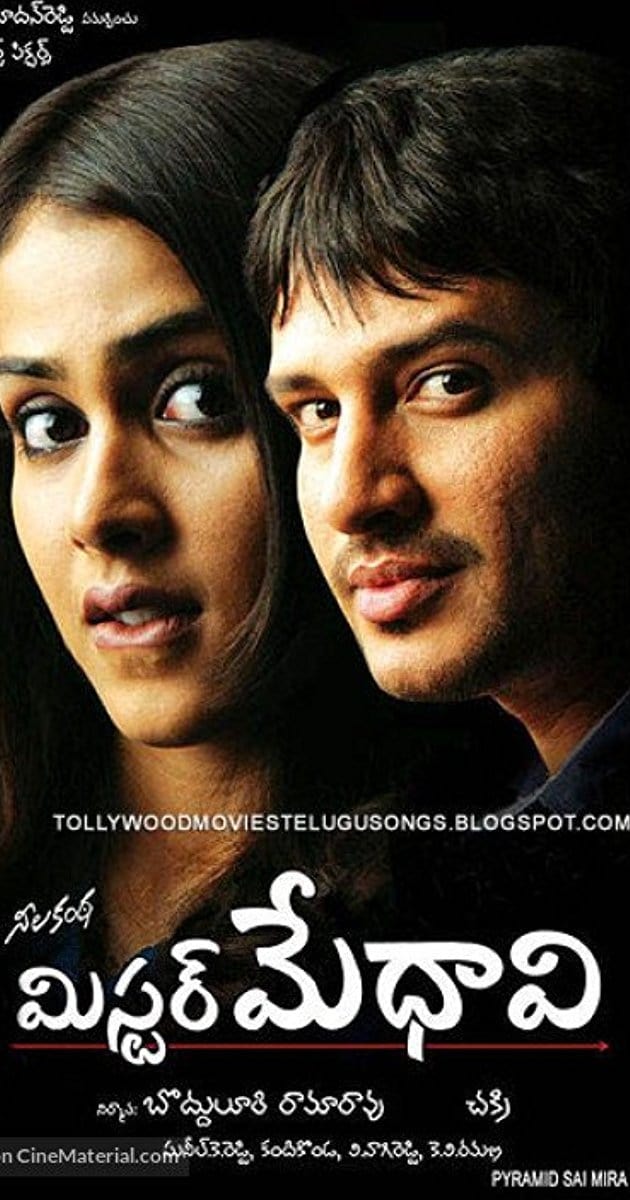 Mr. Medhavi
A young Vishwak meets Sweta and falls in love with her. Their relationship begins to dwindle when Vishwak becomes increasingly manipulative and selfish to succeed in life.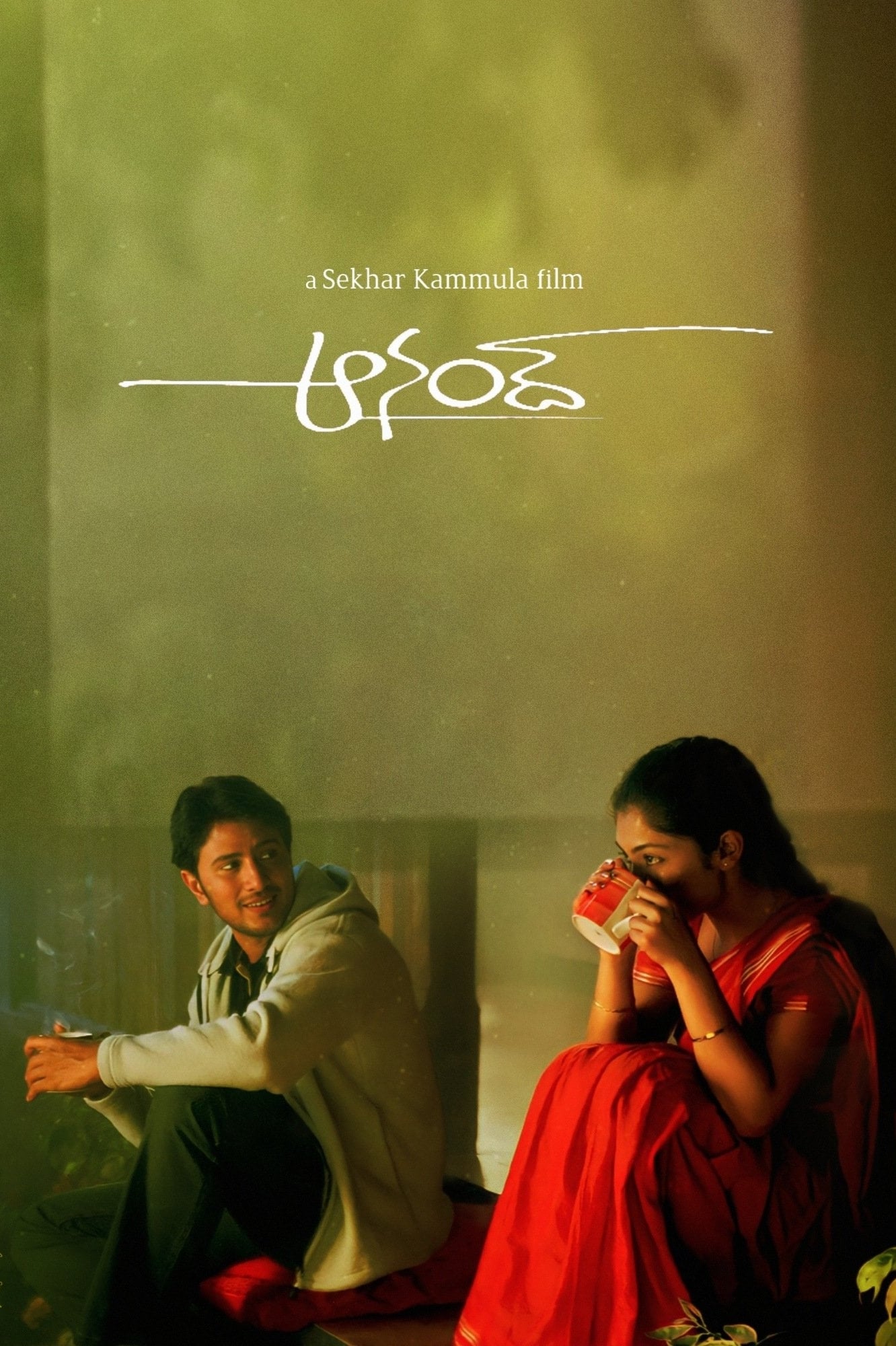 Anand
A rich guy falls in love with an independent and strong-minded girl, and moves into her simple neighborhood to earn her love.