Discover Movies and TV Series that fit You with our Mobile Application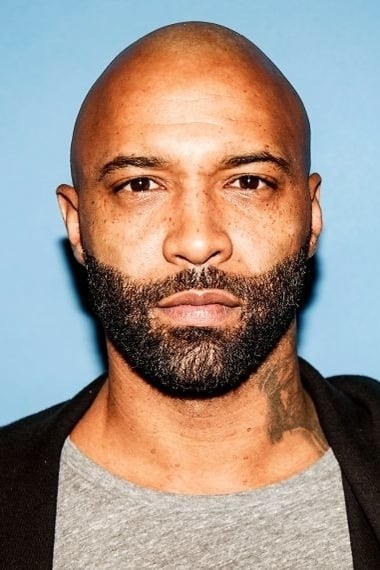 Joe Budden
Birthday: 1980-08-31 · Known For: Acting
Check on Amazon
Biography
Personal Life
Family. Budden has two children. His oldest son, Joseph Budden III (often referred to as Trey), was born on May 11, 2001, when Budden was 20 years old. In 2010, a warrant for Budden was issued by the Hudson County, New Jersey Sheriff's Office for unpaid child support. His second son, Lexington, was born on December 15, 2017 to Budden and urban model and video vixen Cyn Santana. The couple became engaged in December 2018, after Budden proposed during a live episode of The Joe Budden Podcast in New York. The couple has since called off their engagement. Legal issues. On March 30, 2012, Budden spent a night in jail and missed a Slaughterhouse concert in his home town over a $75 parking ticket.In 2014, Budden was briefly wanted by the New York Police Department after allegedly assaulting his girlfriend and stealing her cell phone. He later turned himself in and appeared in Manhattan Criminal Court on charges of assault, grand larceny and robbery. A judge later dismissed all charges against Budden. Drug abuse. Budden has admitted to having an addiction to PCP and later MDMA, but has been off drugs and publicly spoken out against their use.
Early Life
Budden was born to Joseph Budden and Fay Southerland on August 31, 1980, in Spanish Harlem in New York City. He moved to Jersey City, New Jersey at the age of thirteen with his mother and older brother, where he attended Lincoln High School. Budden's father was absent from his life during his childhood, a subject he would later address in his music.Budden was a troubled youth and sent to Laurinburg Institute, a boarding school in North Carolina, where he began to hone his skills as a rapper. After returning to Jersey, he began experimenting with drugs, developing an addiction to angel dust. After an emotional confrontation with his mother, Budden voluntarily went into rehab on July 3, 1997, in exchange for him being allowed to attend his senior prom. Budden did not earn his diploma, and fathered a child with an older woman by the age of 20. With his son on the way, Budden began taking music more seriously. In 2001, he teamed up with producer Dub-B, also known as White Boy, and began releasing his first mixtapes and demos, one of which ended up in the hands of Hot 97 radio host and Desert Storm Records label head DJ Clue.
Text above from the Wikipedia article Joe Budden, licensed under CC-BY-SA, full list of contributors on Wikipedia.
Last updated: