Discover Movies and TV shows that fit You with our Mobile Application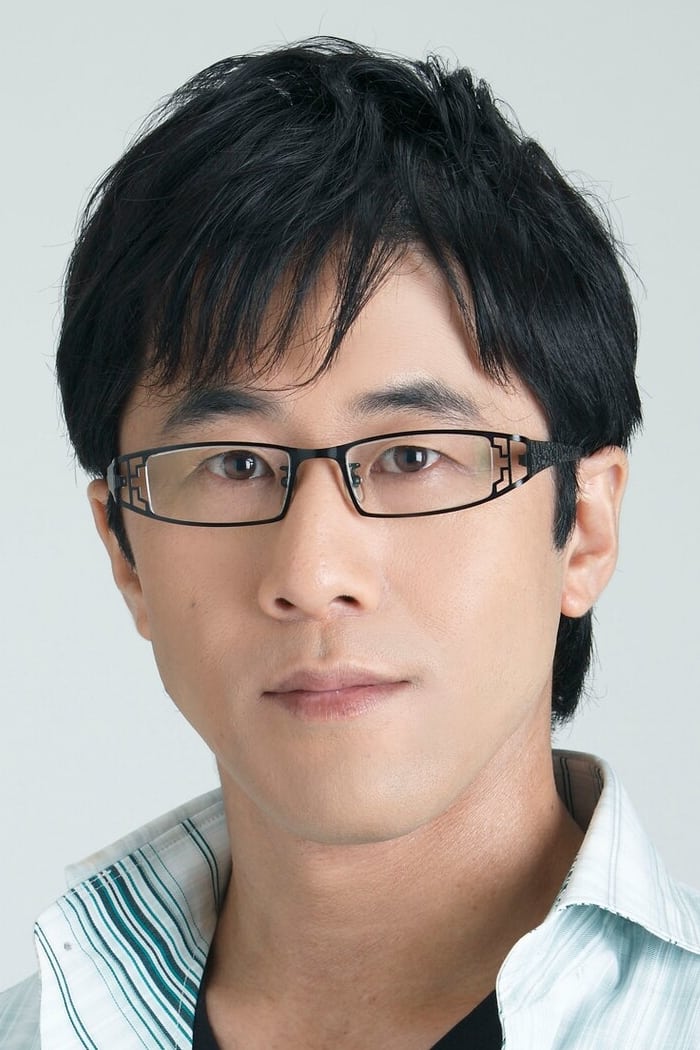 Masayuki Katou
Known For: Acting · Birthday: 1972-09-23 (48 years old) · Place of Birth: Tokyo Prefecture, Japan
Also Known As: Masayuki Katô · Masayuki Katō · 加藤勝之 · 加藤将之 · かとう まさゆき
Check on Amazon
Biography
Masayuki Katou is a Japanese voice actor.
TV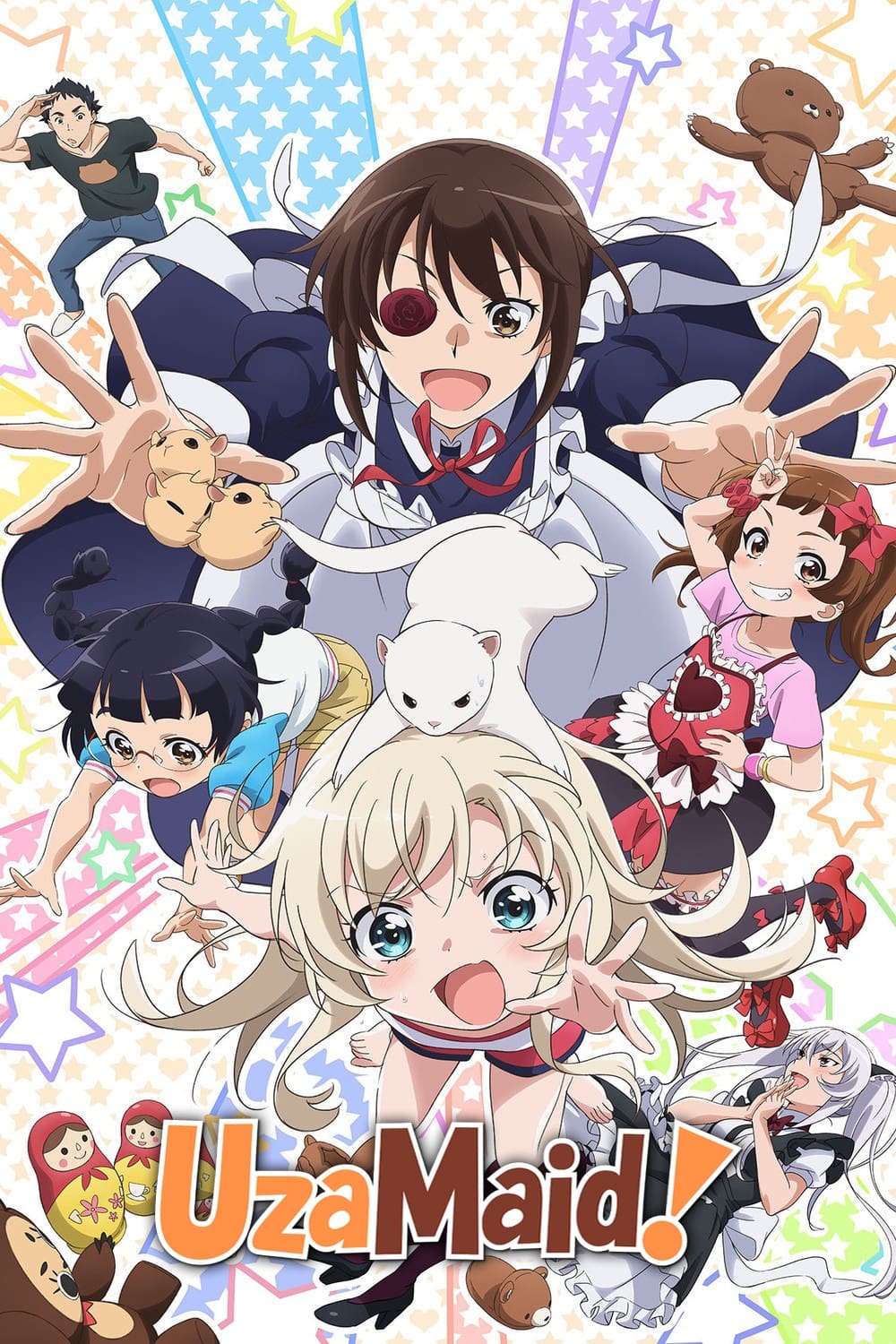 UzaMaid!
Misha is a little girl who lost her mother at an early age, and now lives with her father. Her father employs a maid named Tsubame, who was a former Self-Defense Force official, and is also a lolicon....
TV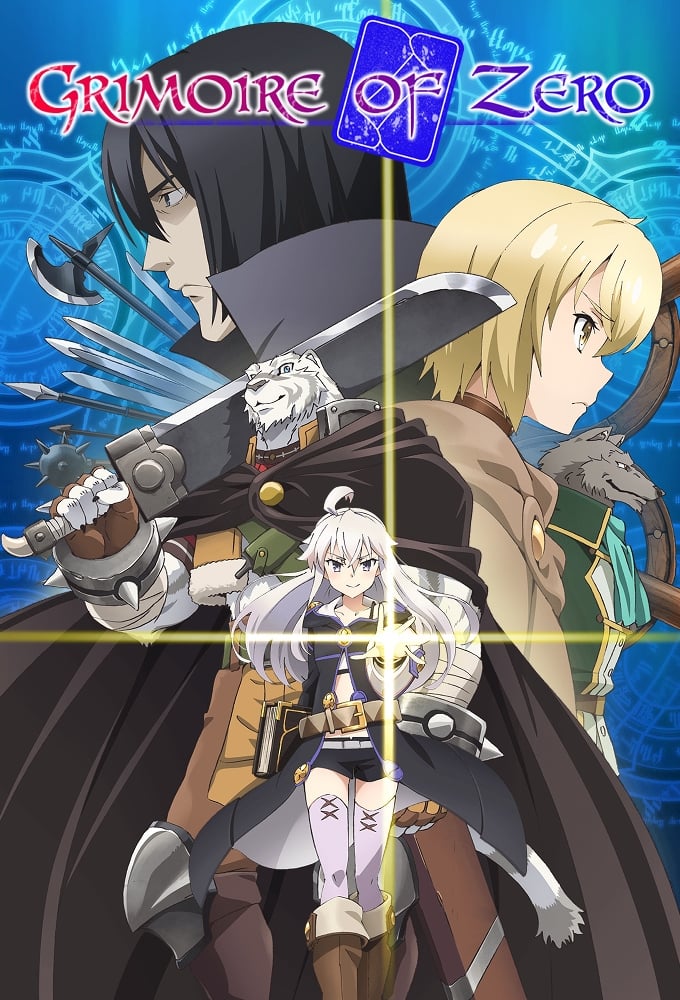 Grimoire of Zero
Year 526 of the Liturgical Calendar. The world knew that witches existed, and that they practiced the notorious art of sorcery. Nevertheless, the world did not know anything about the study of magic...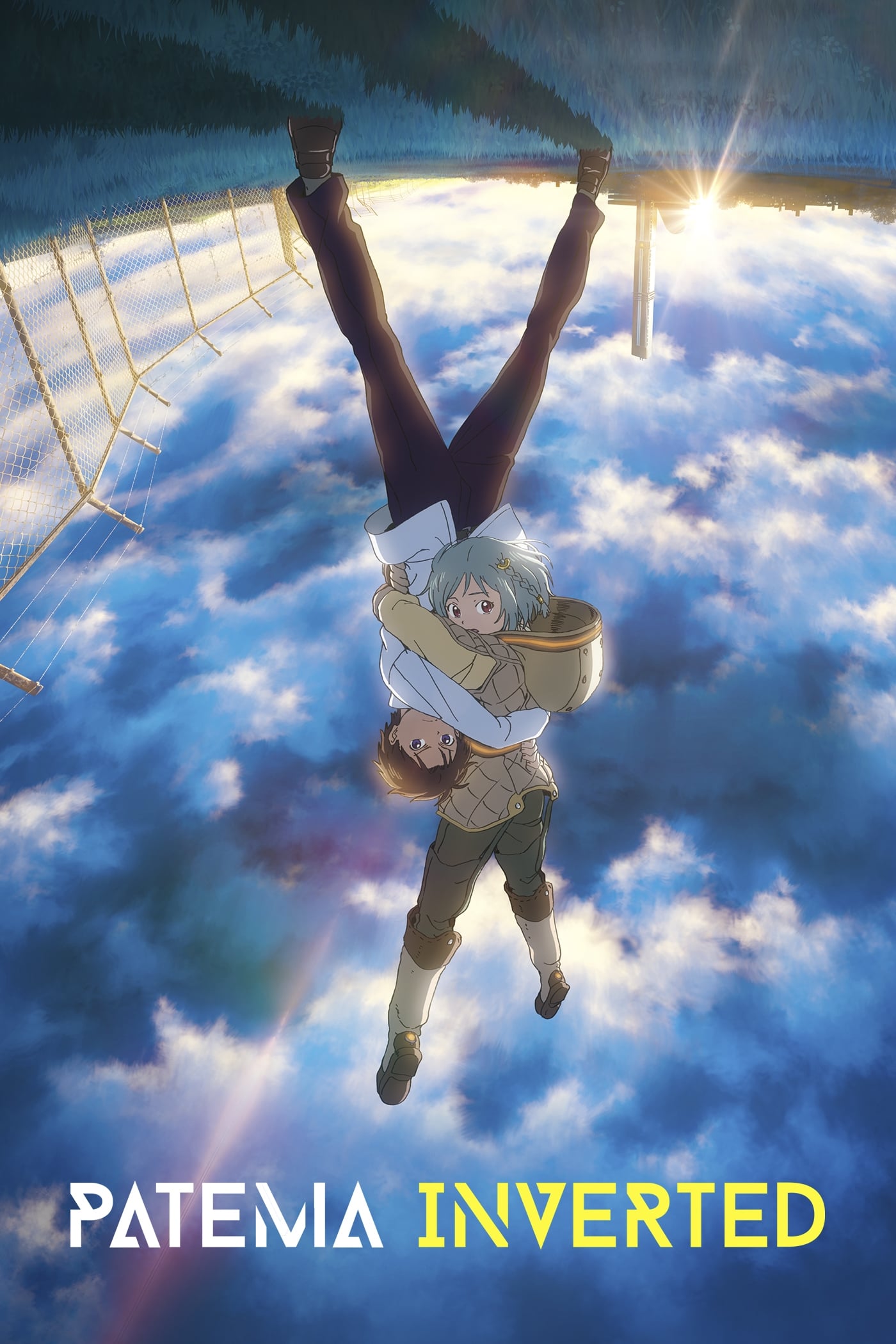 Patema Inverted
In an underground world where tunnels extend everywhere, even though they live in dark and confined spaces, people wear protective clothes and lead quiet and enjoyable lives. Patema, a princess in her...
TV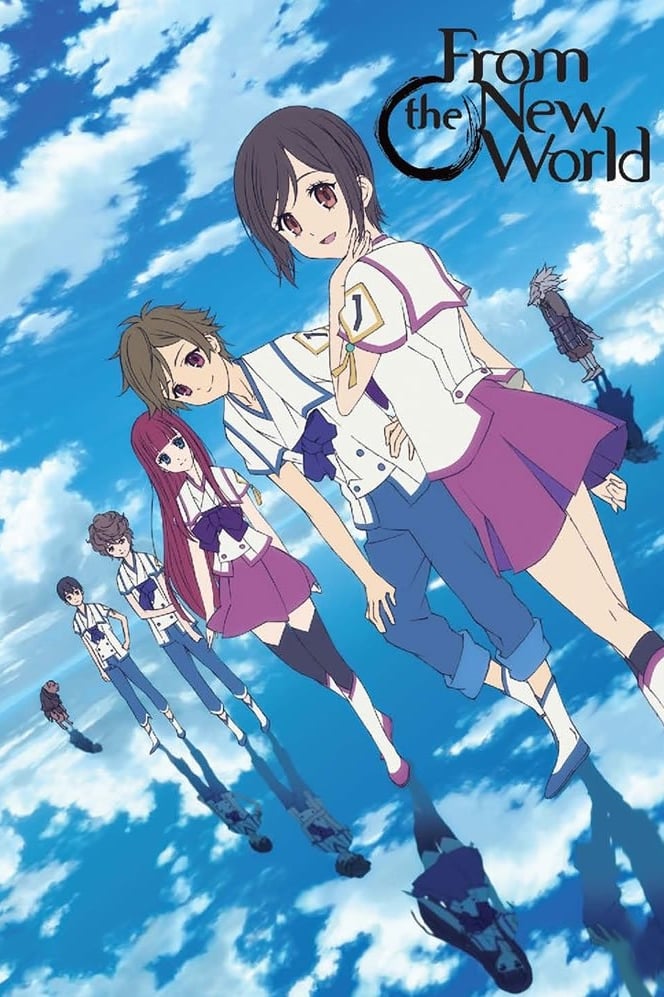 From the New World
Born into a world 1000 years in our future, Saki and her friends live in utopia. Not only is their idyllic community overflowing with resources, but technology is obsolete, thanks to a magical power t...
TV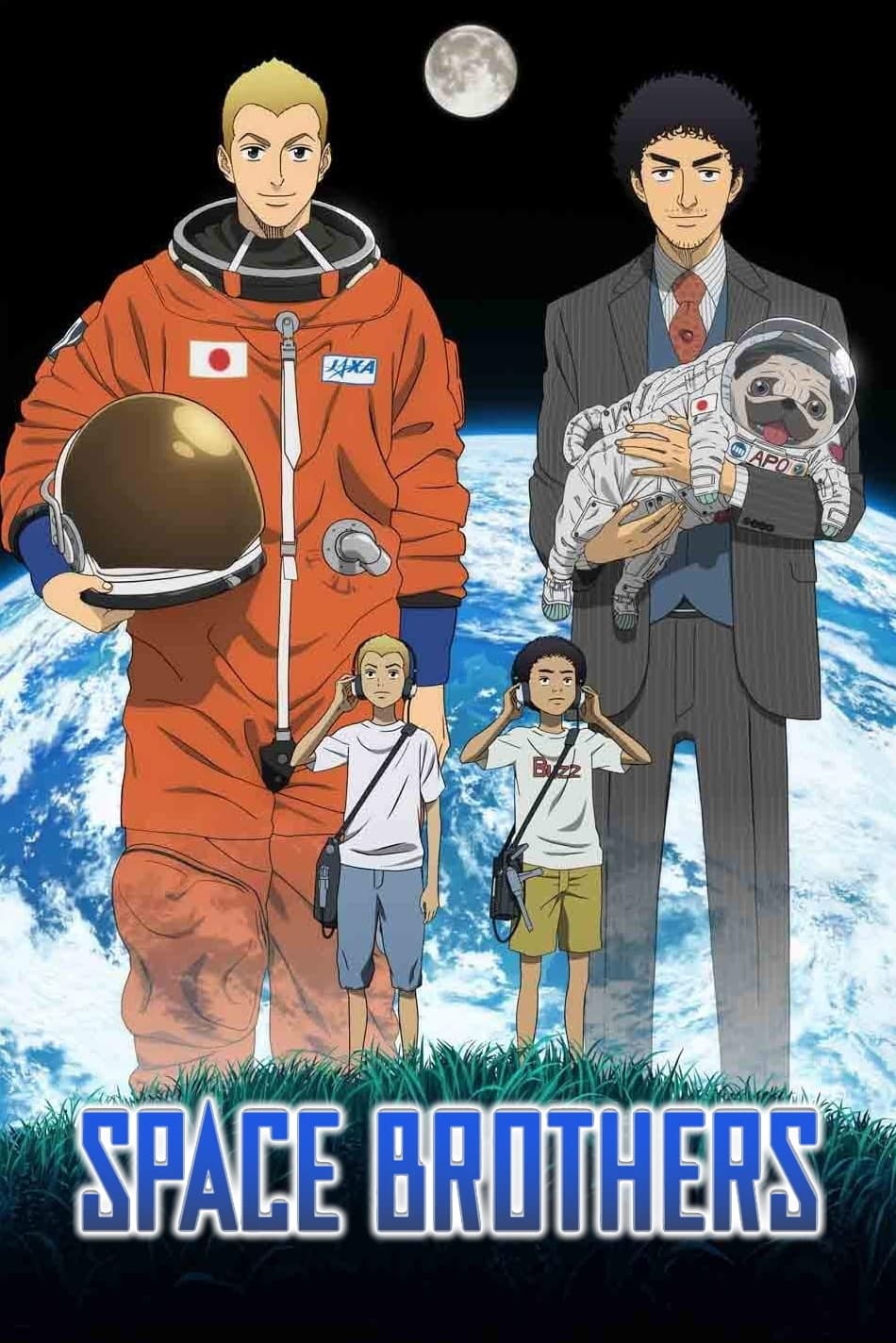 Space Brothers
Brothers Mutta and Hibito promised each other they would become astronauts when they were younger. Hibito has followed his dream to become the first Japanese to go to the moon, but Mutta has just been...
TV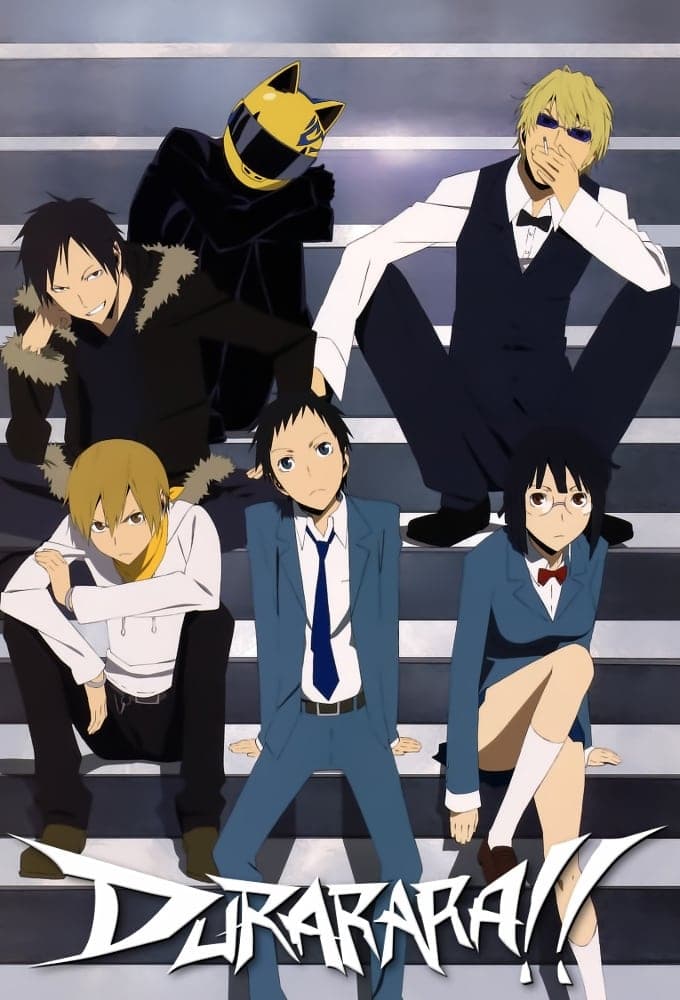 Durarara!!
In Tokyo's downtown district of Ikebukuro, amidst many strange rumors and warnings of anonymous gangs and dangerous occupants, one urban legend stands out above the rest—the existence of a headless "B...
TV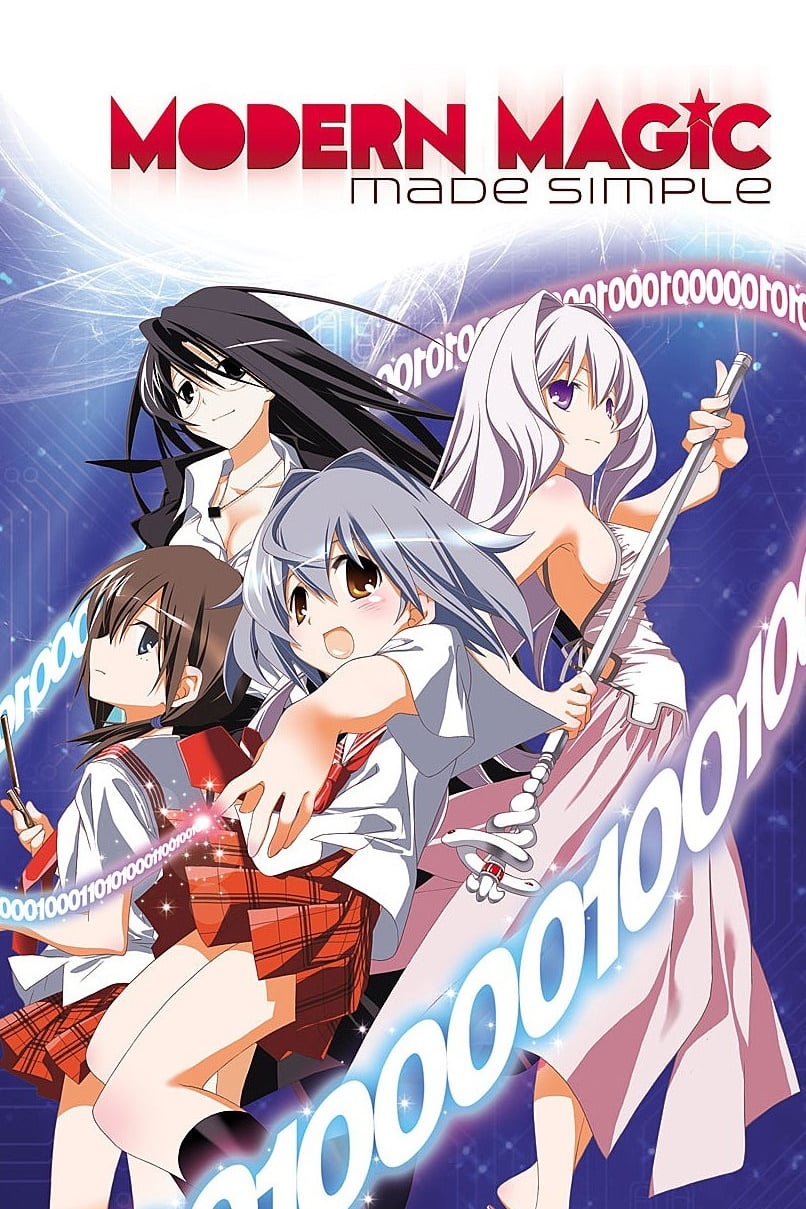 Modern Magic Made Simple
In this world, magic is similar to quantum physics, and spells - on computer programs, and they are called the same - Codes. As with quantum physics, the magic - the inheritance of the few with an inn...
TV
Mazinger Edition Z: The Impact!
Shin Mazinger Shogeki! Z Hen, alternatively romanized Shin Mazinger Shougeki! Z Hen and romanized/translated in the Soul of Chogokin toys line as Shin Mazinger Impact Z!, is a new Mazinger anime serie...
TV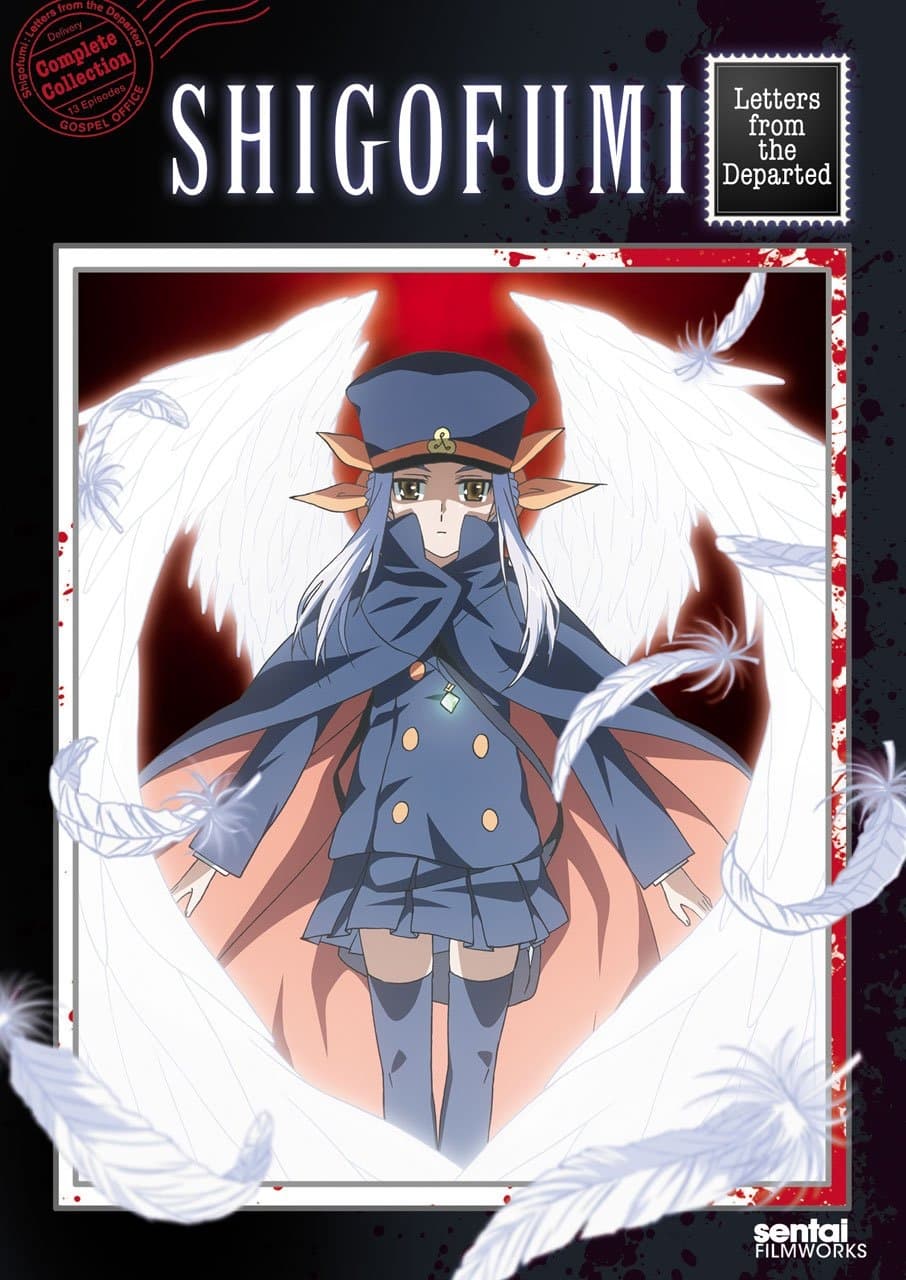 Shigofumi: Letters from the Departed
Mail carriers like Fumika and Kanaka are not the norm. For one, Kanaka is a talking staff, and for two, Fumika delivers shigofumi: letters from the dead addressed to the living. Hate, hope, and love a...
TV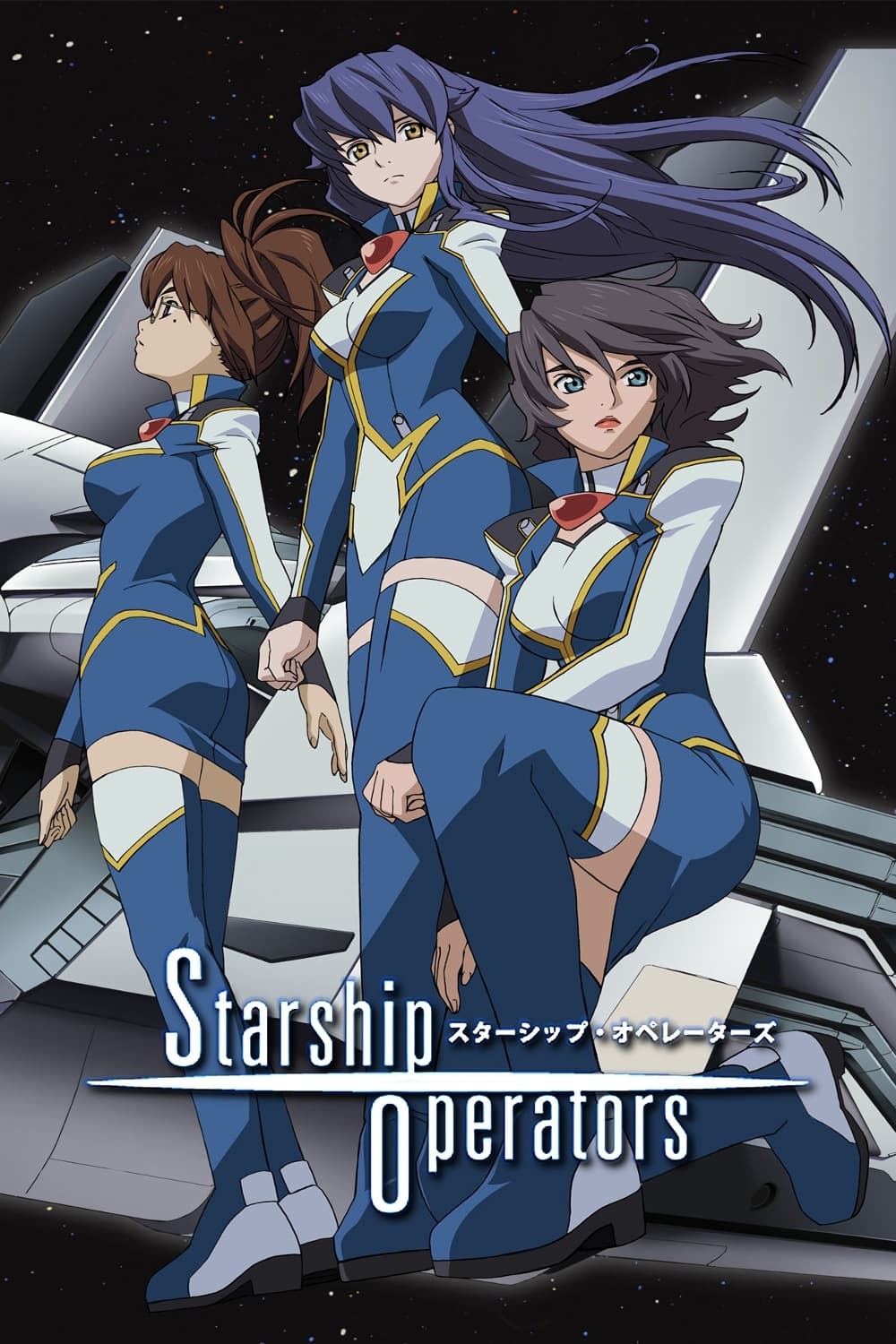 Starship Operators
Starship Operators is a science fiction light novel series written by Ryo Mizuno. Six volumes were published by MediaWorks between 2001 and 2005. A 13-episode anime adaptation produced by J.C.Staff wa...
TV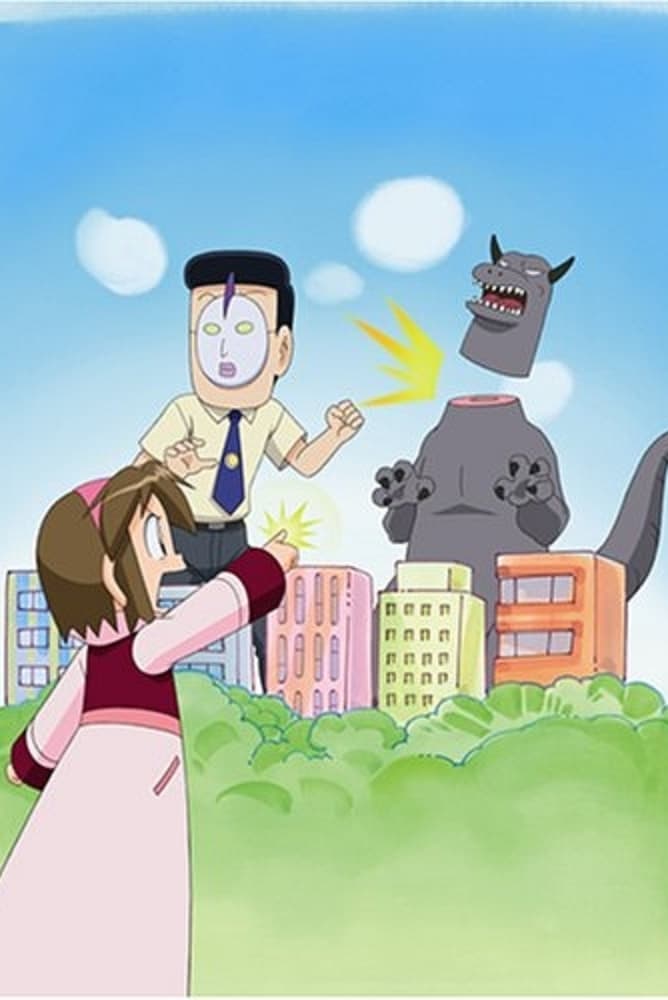 Magical Girl Tsukune-chan
A 6-part OVA series. In this surreal comedy, the witch Tsukune-chan travels the countryside doling out just deserts, be they good or bad.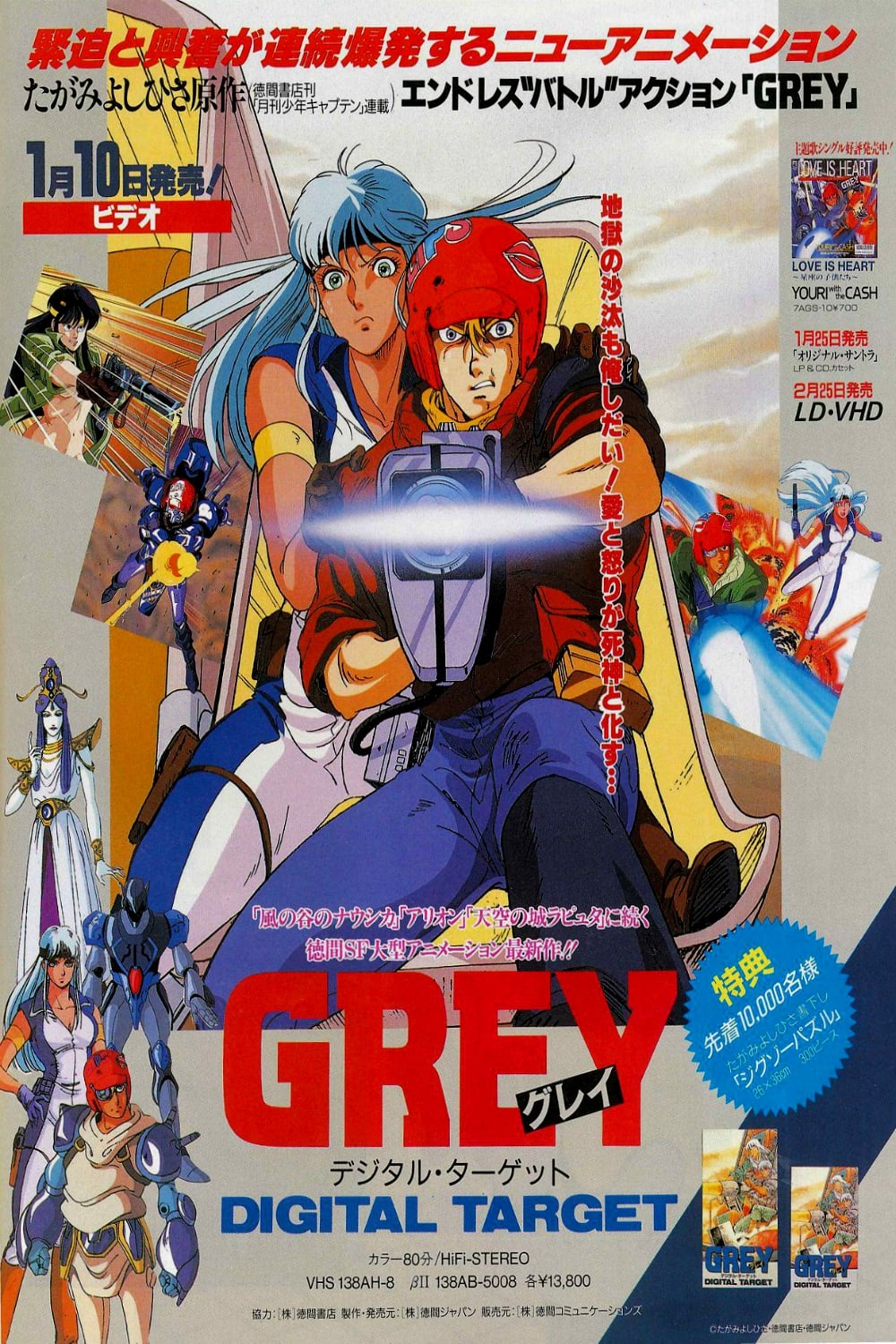 Grey: Digital Target
Grey is a laconic trooper in a rough, futuristic military system which rewards success in battle with high pay and promotions, but only three precent of troopers live long enough for the final goal - ...
TV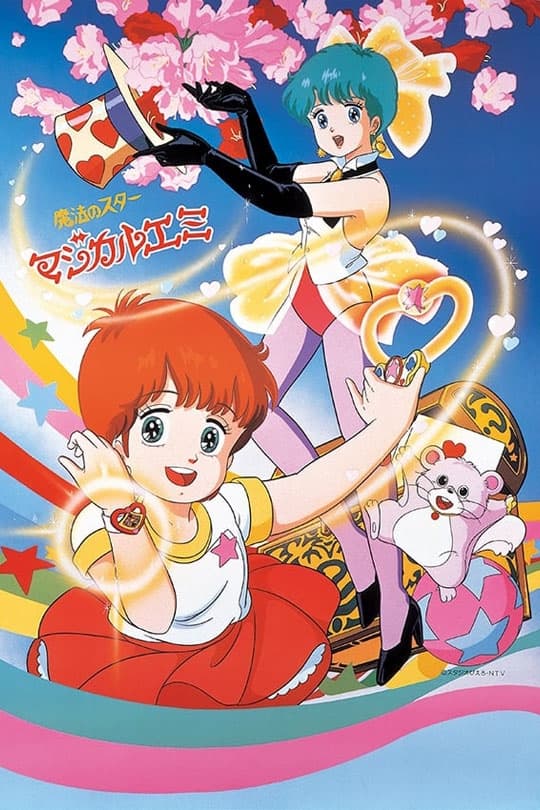 Magical Star Magical Emi
Kazuki Mai, an elementary schoolgirl, wanted to be a magician but her skills weren't good enough for her to join her grandparents' Magiccarat troupe. One day, she sees a light entering a mirror. The l...